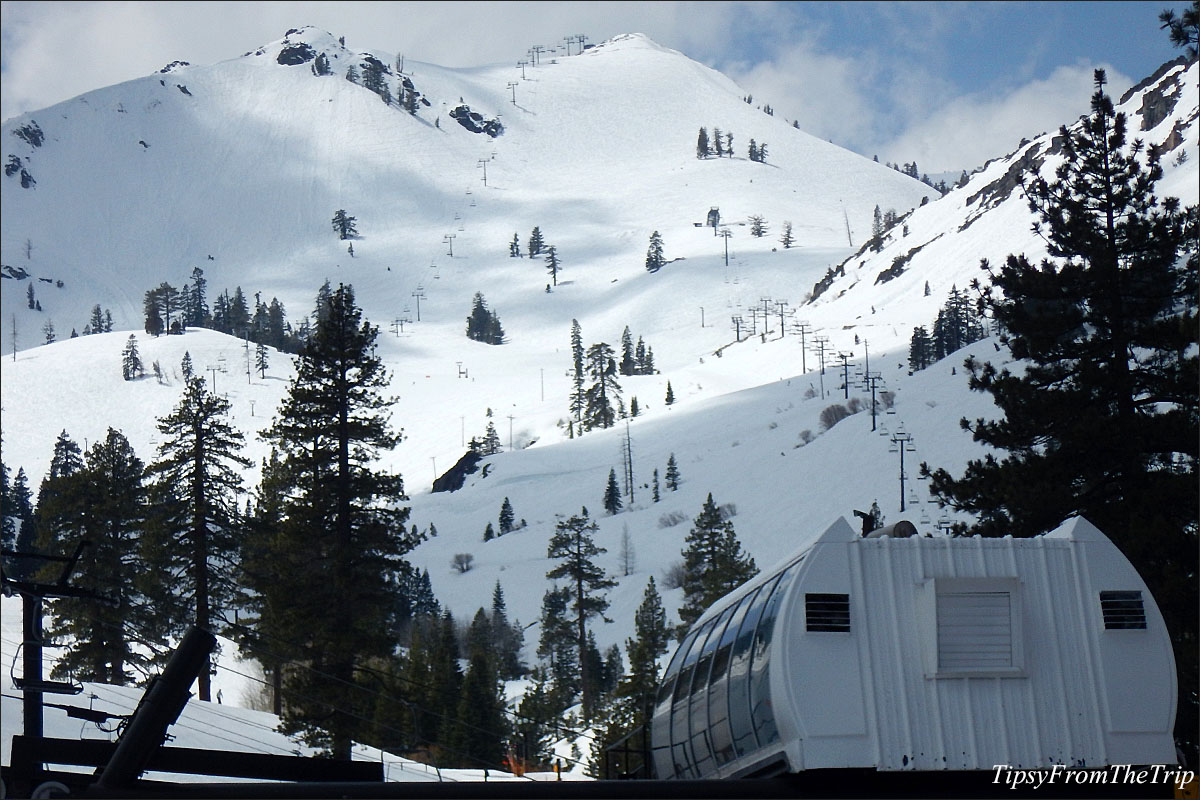 Over the Spring Break when the winter storms were almost winding up for the season, we decided to hit the road, and make our way towards the snow-clad mountain range aptly named the Sierra Nevada. Sierra in Spanish means mountains and Nevada means, snow-covered. This chain of mountains lies along the eastern part of Califonia with a part of it in Nevada. Our destination for the break was Reno on the other side of the mountains and in the neighbouring state of Nevada. But on the way, we had planned to stop at Squaw Valley, a ski resort on the top of the Sierras.
Squaw Valley Ski Resort lies on the Californian side of the mountains and if you are not familiar with these parts, let me tell you that the ski slopes here are very popular among ski enthusiasts. It even has some Olympic history associated with it.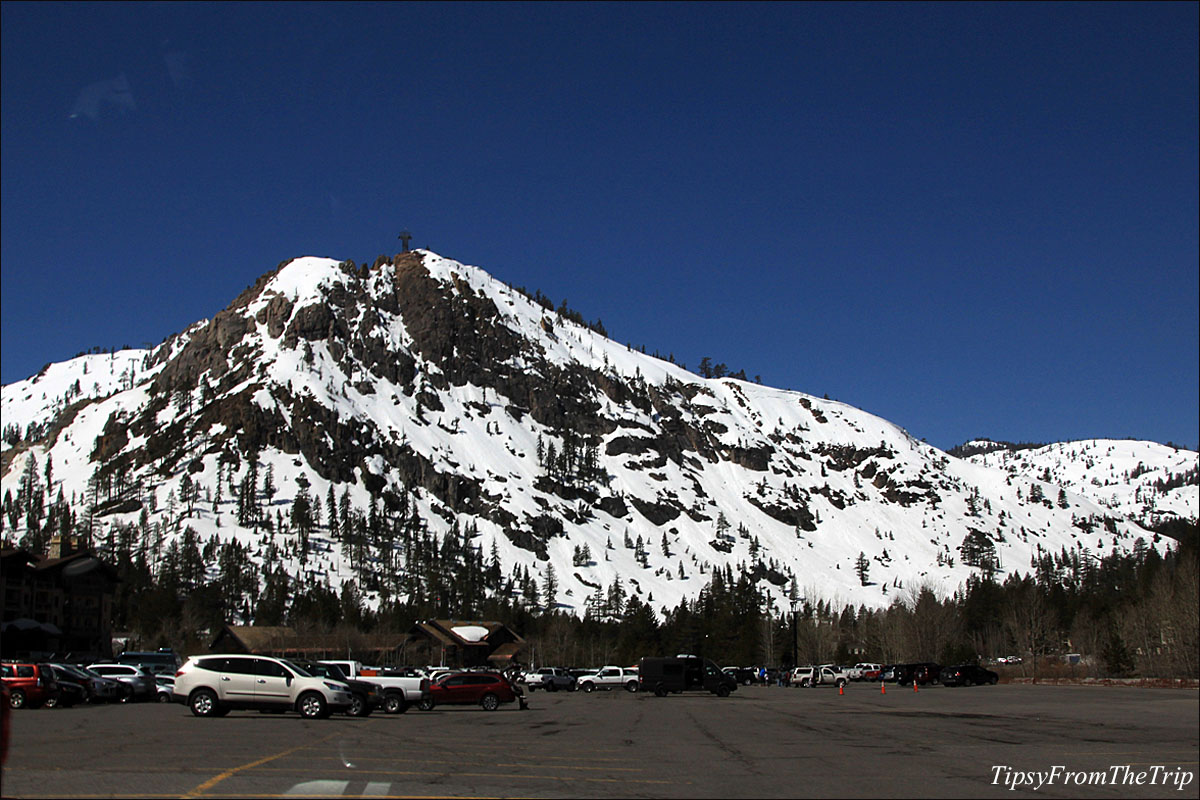 Squaw Valley's Olympic fame
Squaw Valley hosted the Winter Olympics of 1960. Today, it is a full fledged Ski Resort with many ski slopes, a village that has rooms-to-let and ample shopping and dining options. In winter and early spring, a host of snow-related activities like tubing and ski lessons to name a few, attract people to these slopes.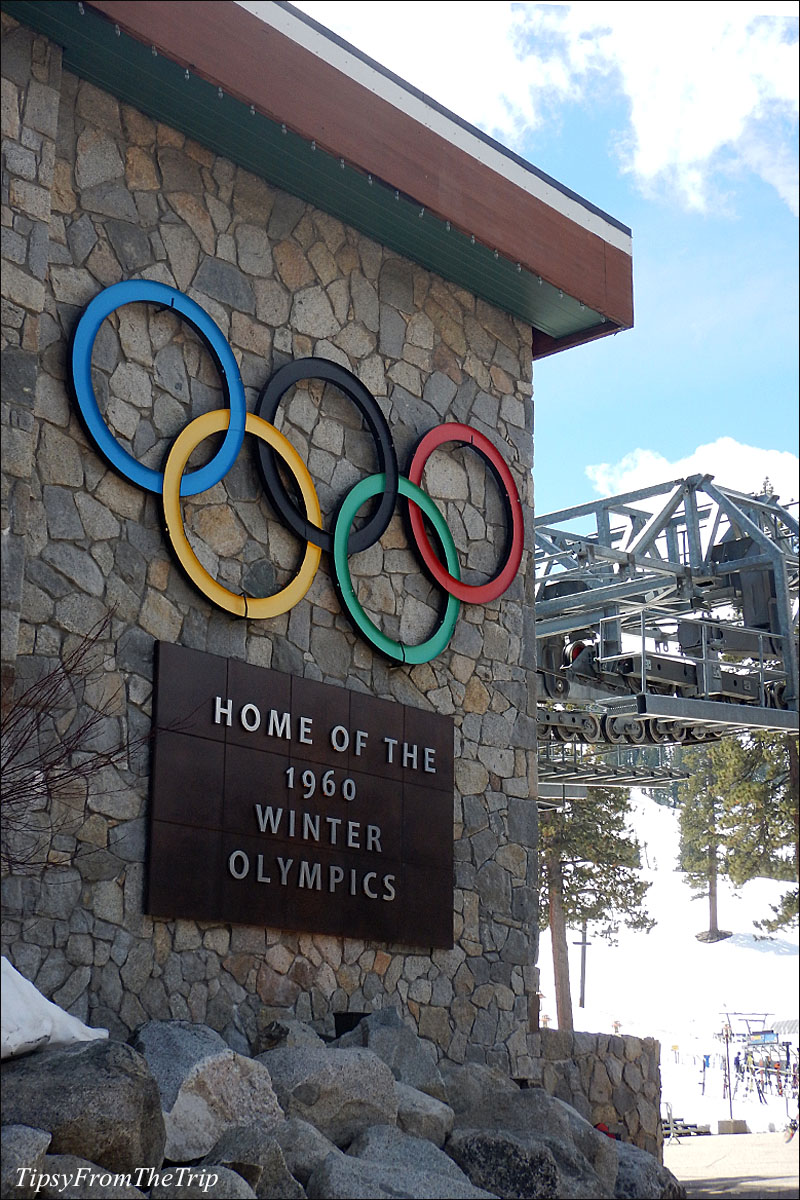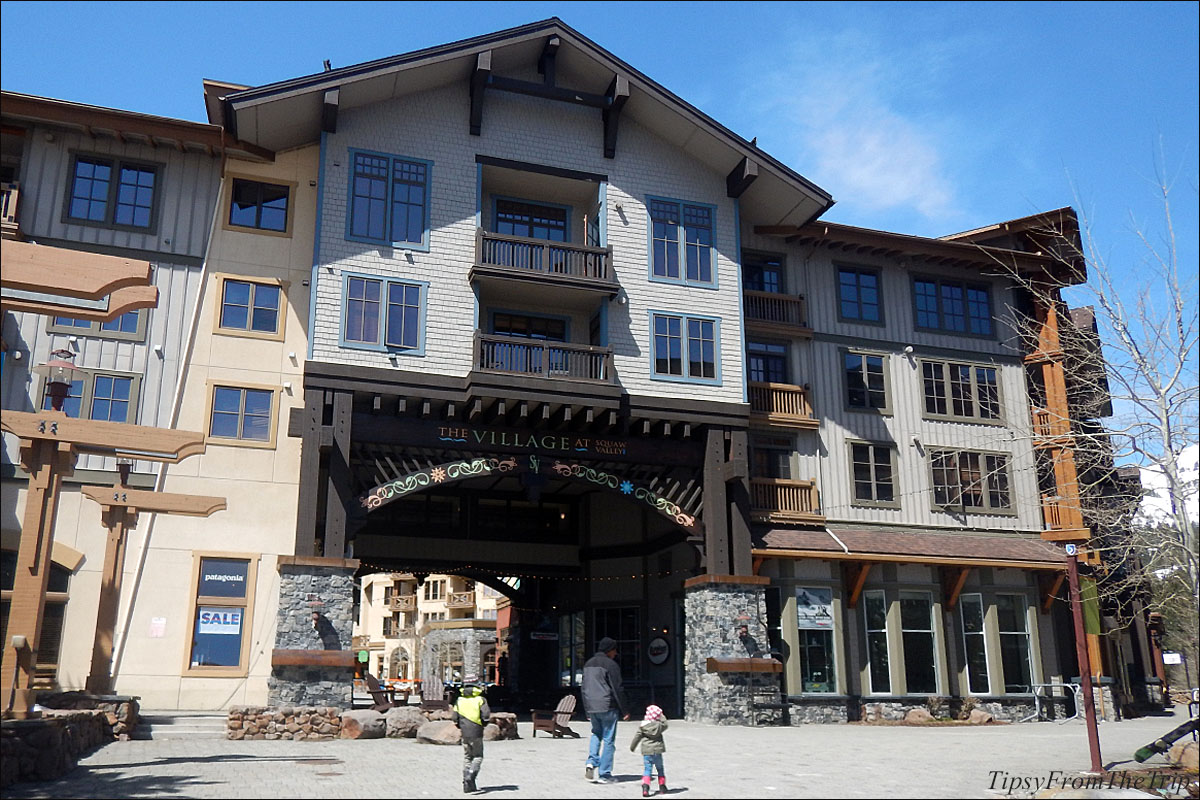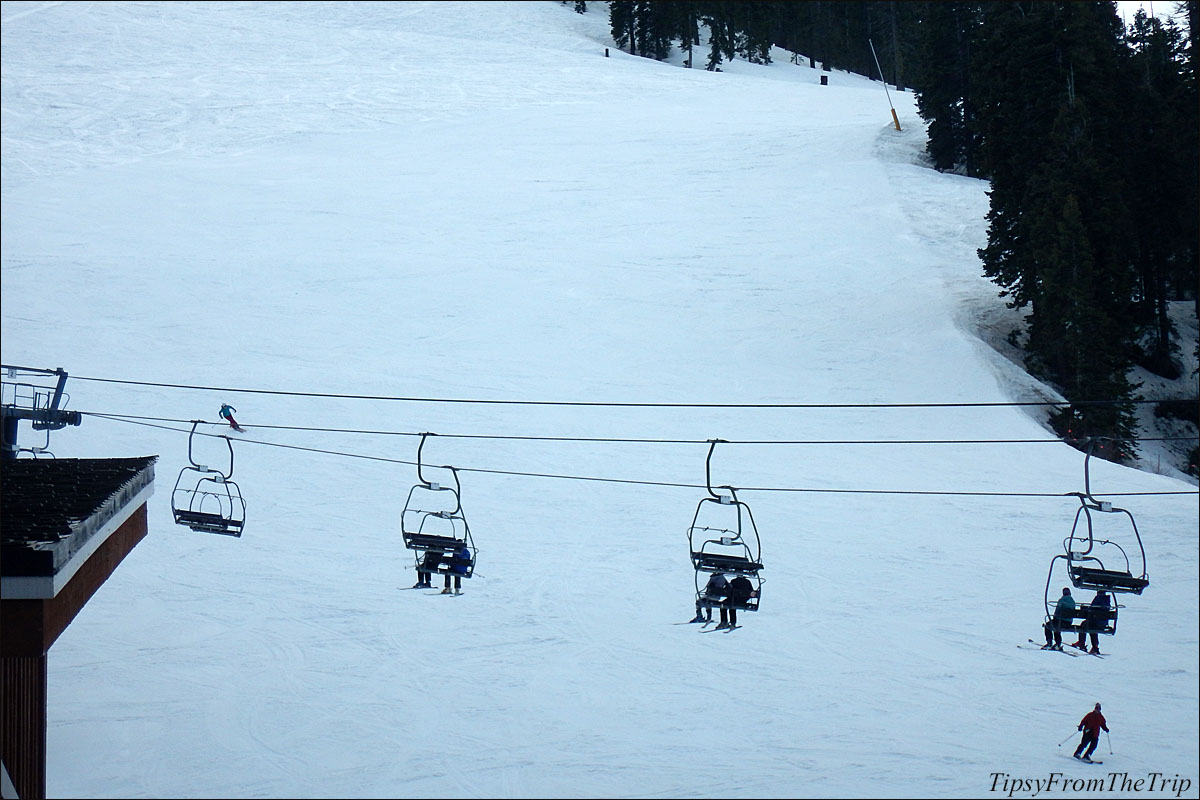 High Camp, Squaw Valley
What gave me a high that day was the trip to the top of Squaw Valley's High Camp that stands tall, at a height of 8,200 ft. The way to the top is through an aerial sky-tram that travels at a speed of 12 miles and reaches the other end of the almost-3-mile line in roughly 10 minutes.
High Camp has some ski slopes, too. It also has some places where you can grab something to eat or have a nice sit-down meal. We had our lunch there at the poolside Cafe. The pool that they talk of here was not exactly in a condition to be used. It was buried in snow and there were people working at removing the white winter cover.
The best part of that trip to was the views from up there. While the kids got to get their hands dirty, or should I say 'got their hands freezing-cold,' playing in the snow, I stared out at the panorama spread out in front of me. From that vantage point, I could see a few ski slopes, the tram going to and fro, several mountain tops and also a part of Lake Tahoe. [Now, if Lake Tahoe doesn't, sound familiar to you, I have to tell you that it is one of the lakes on the Sierra Nevada mountains. Situated at height of 5000-odd ft, Tahoe's claim to fame is its rich blue waters and the fact that it is the largest alpine lake in the United States. Or is it the largest Alpine lake in the whole of North America? That too.]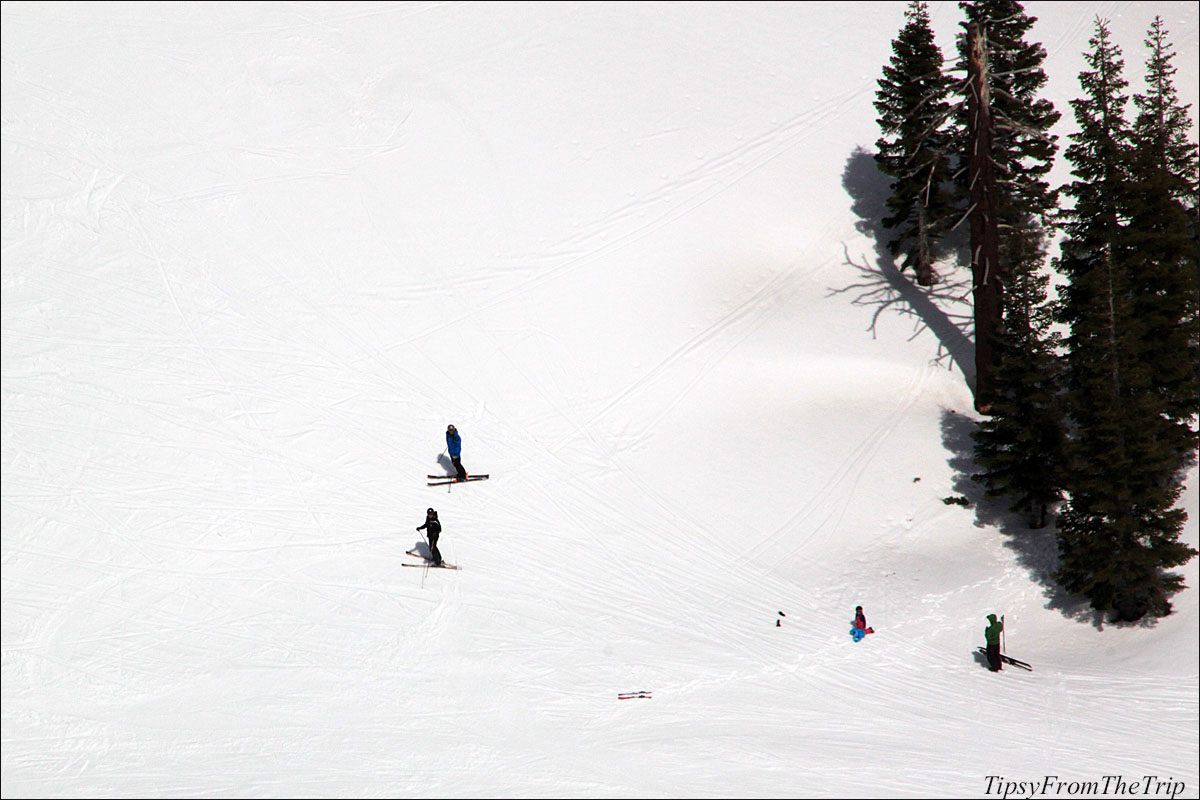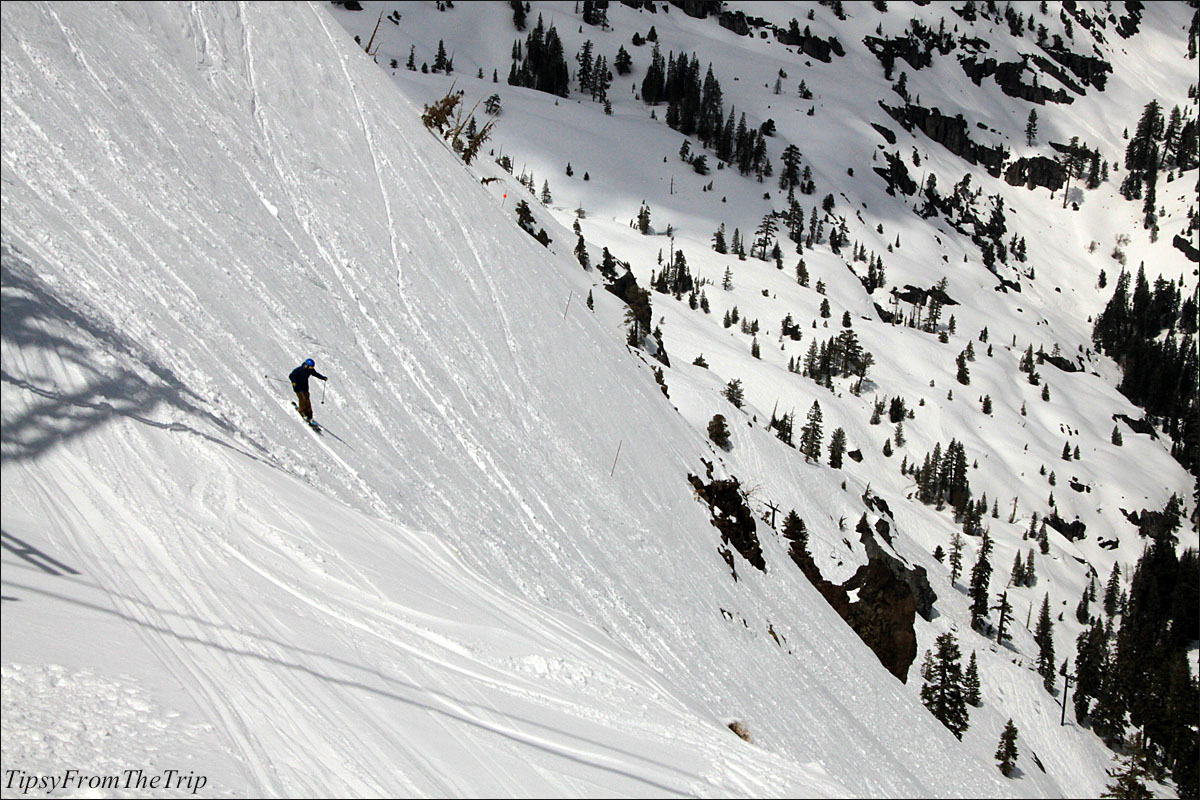 You might also want to visit these posts on Lake Tahoe:
Pristine Lake Tahoe
See Lake Tahoe from Heavenly Mountain
If you would like to plan a trip to Squaw Valley here's the official site