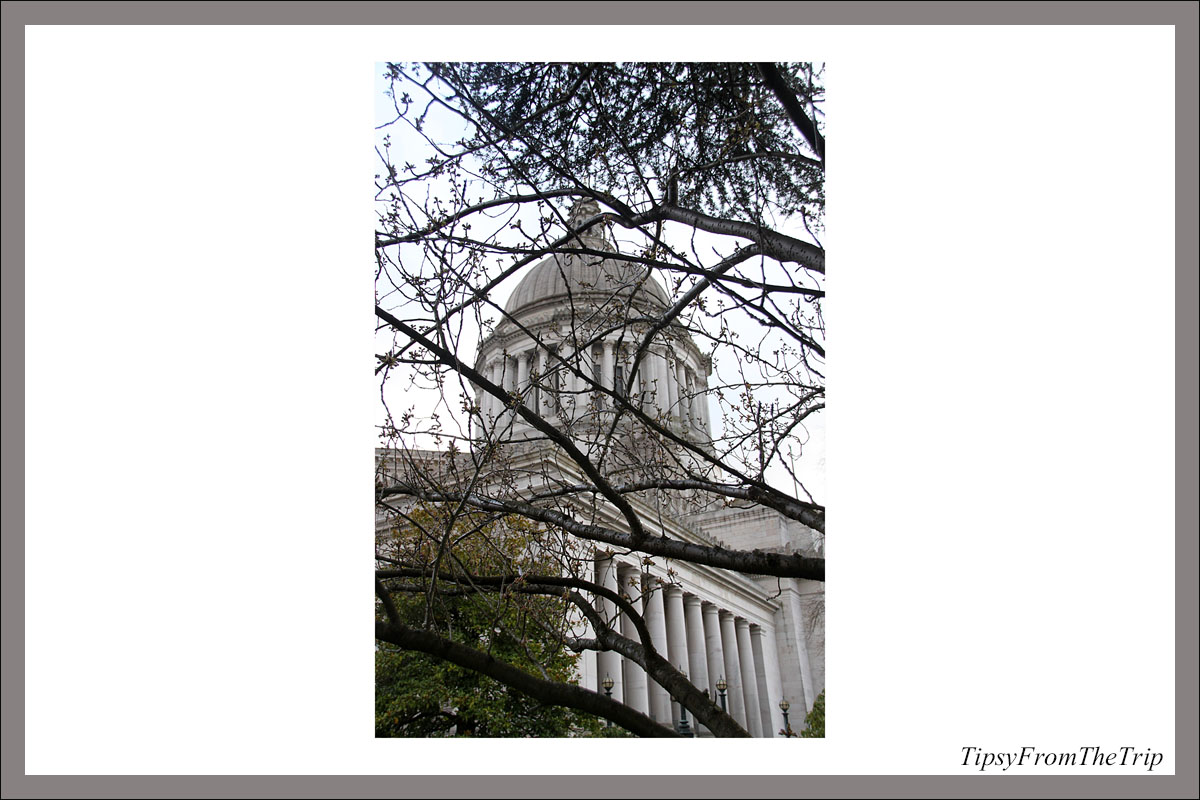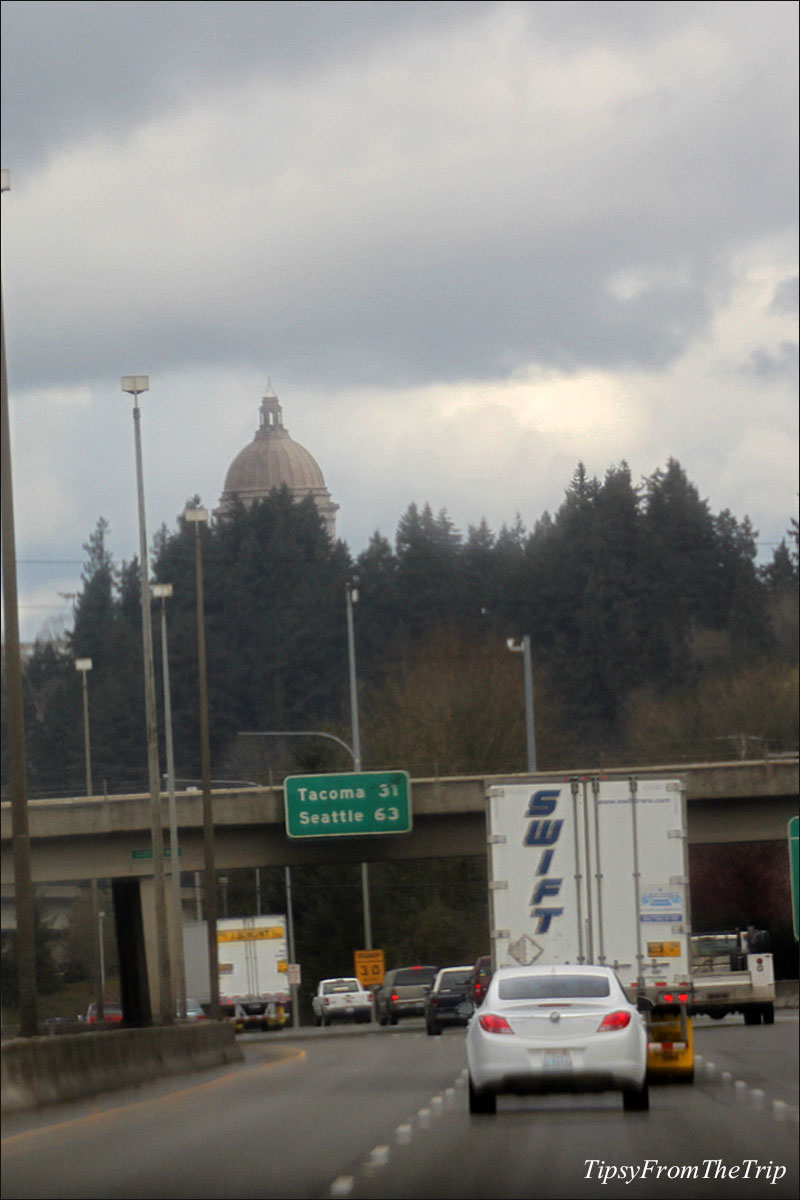 Look up the top 10 things to do in Olympia, Washington and you will see that visiting Washington State Capitol is among the top few. I had never looked up that list and never really planned that trip. But we did see a part of the Capitol.
We had been to Seattle a couple of times and on those drives north on Interstate-5, we had always caught sight of the top of a building that was crowned with an elegant dome. One time, we decided to take the exit near that sight and follow the directions to the Washington State Capitol. And that time, we saw much more than just that dome.
The dome continued to be the most prominent feature of the many structures in the premises of the Capitol. And I must say that Washington State Capitol seemed to have the touches of a Greek or Roman temple with that dome, tall pillars and all.
It was a Spring evening. The people who worked at the Capitol and the visitors to the Capitol seemed to have called it a day. So we only got to see the outside of the building. And wasn't it impressive!
The names behind this picturesque building are Walter R. Wilder and Harry K White, both, architects from New York. The history of this building states that this design by Wilder and White won the first prize in a design-contest conducted by the Washington State Capitol Commission. It is said that this one topped a list of 32 other designs for the Capitol. That was in 1911.
An information board near Washington's Capitol says the original design was a plan for six buildings for the Capitol. According to the information on it, 'Work on the Capitol buildings began in 1911, with the fifth building completed in 1940. The sixth building, intended for the western edge of the campus was never built.'
The board also goes on to say that the Capitol in Washington 'is among the last examples in an era known as American Renaissance and City Beautiful.
A quick tour around Washington State Capitol–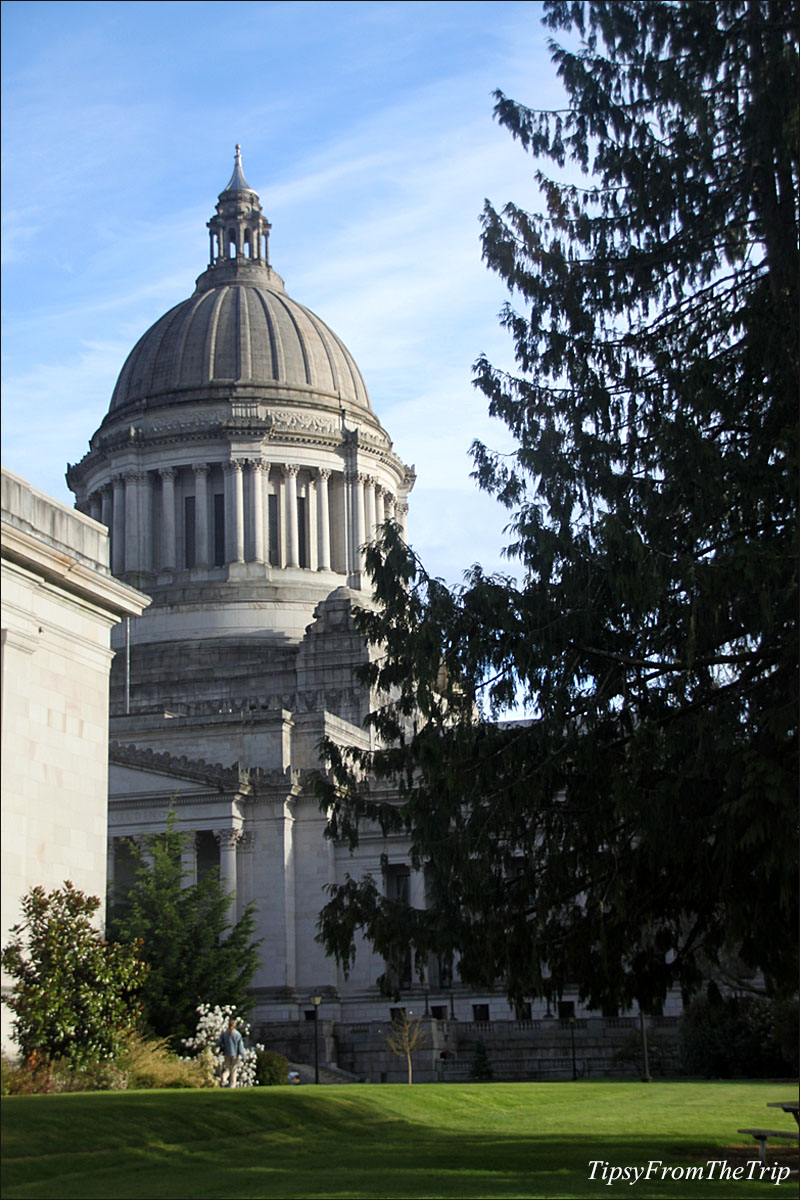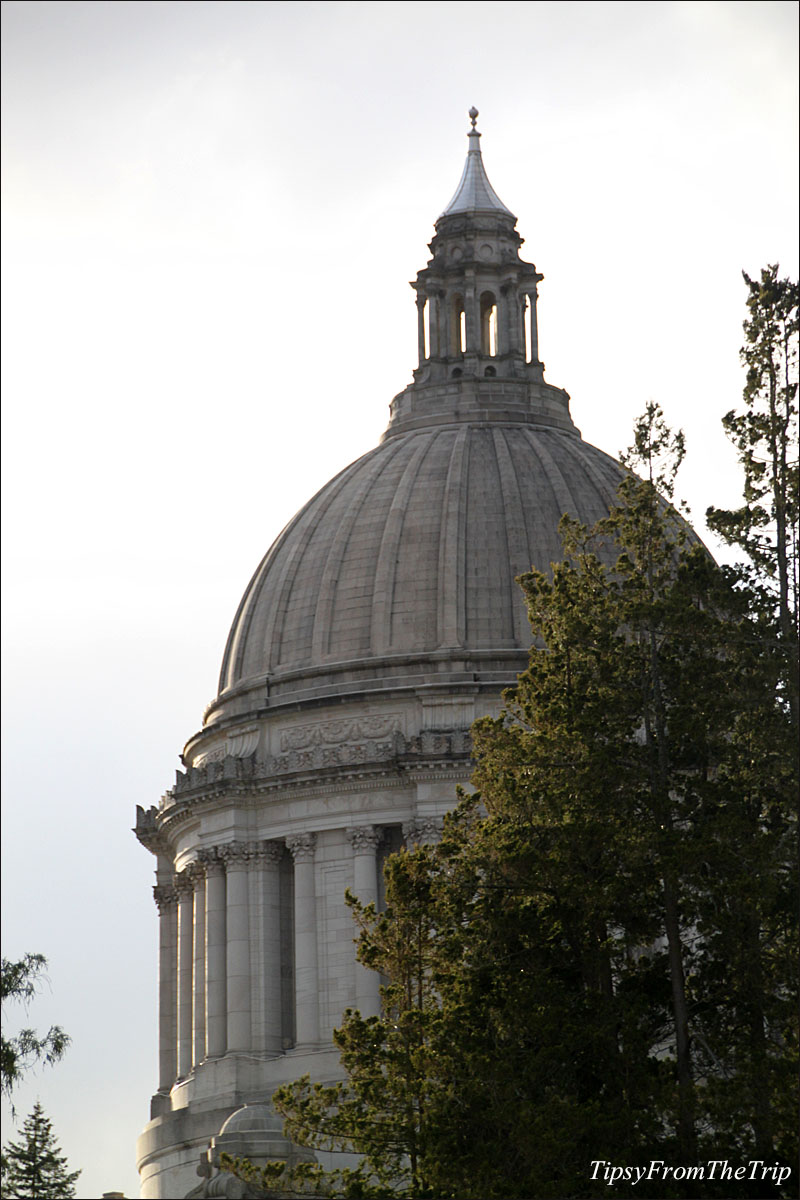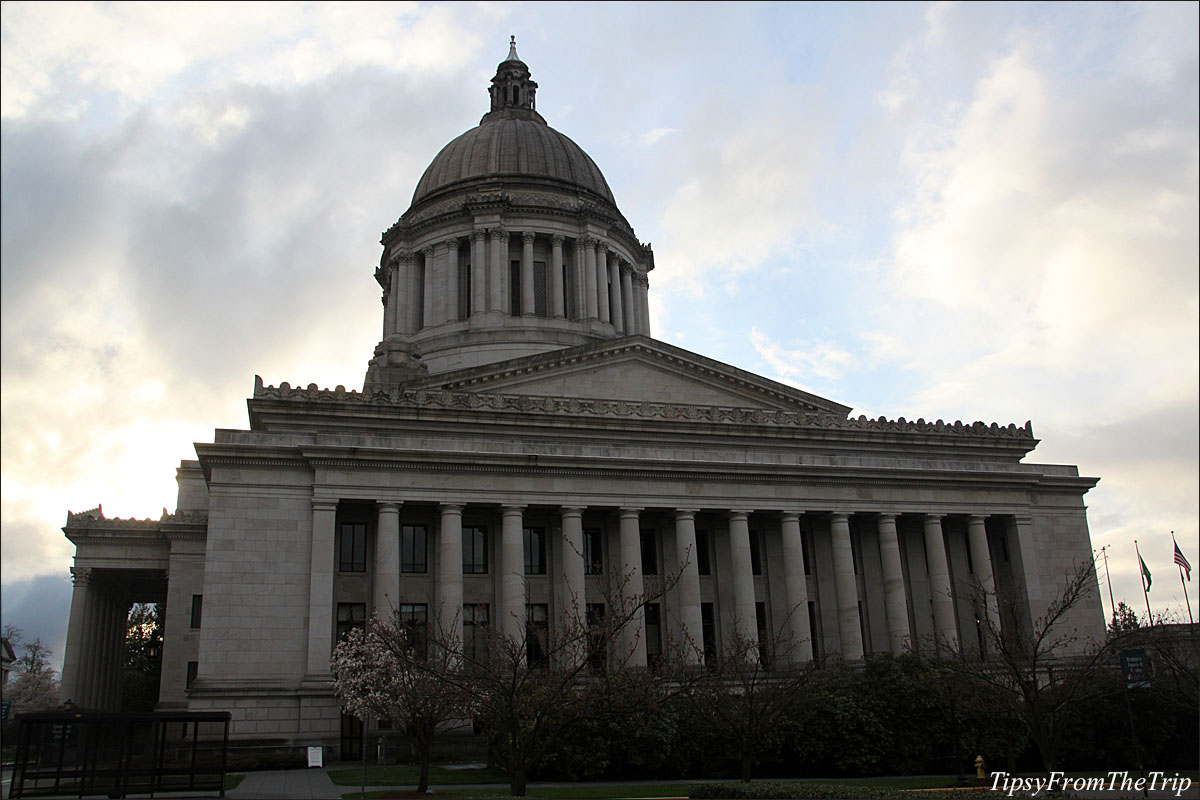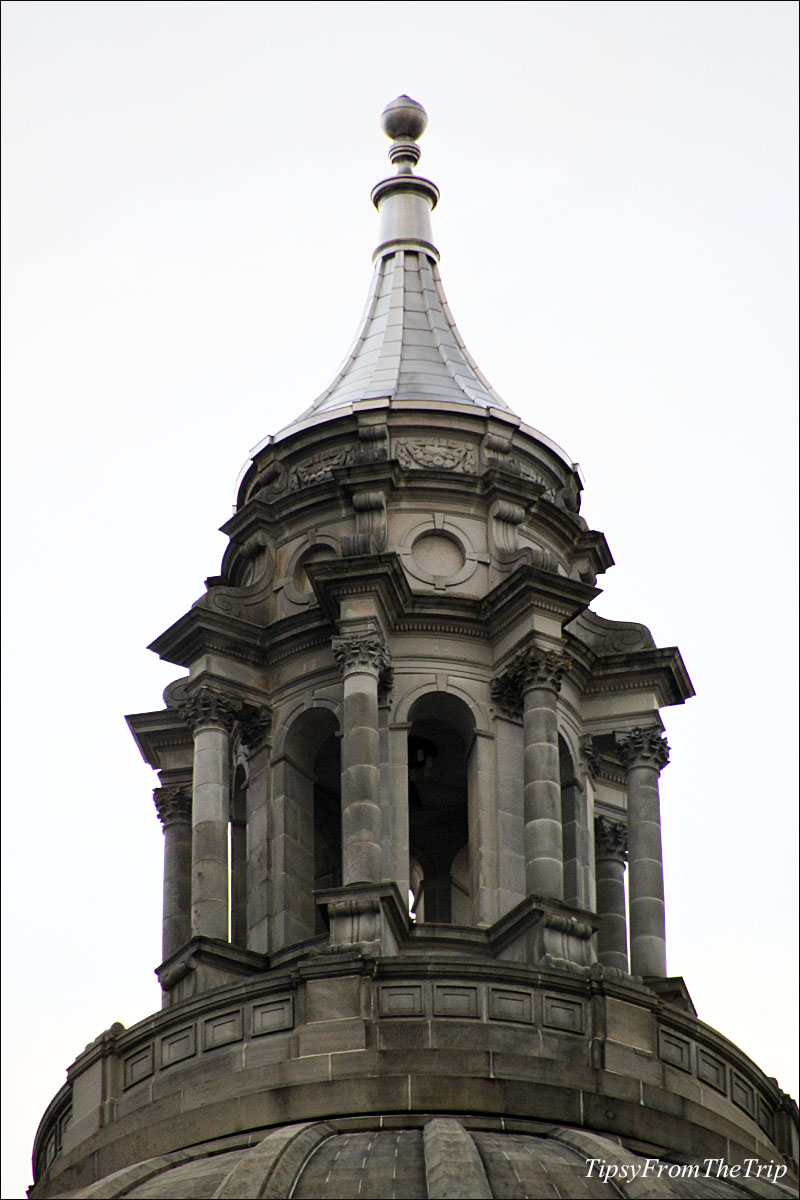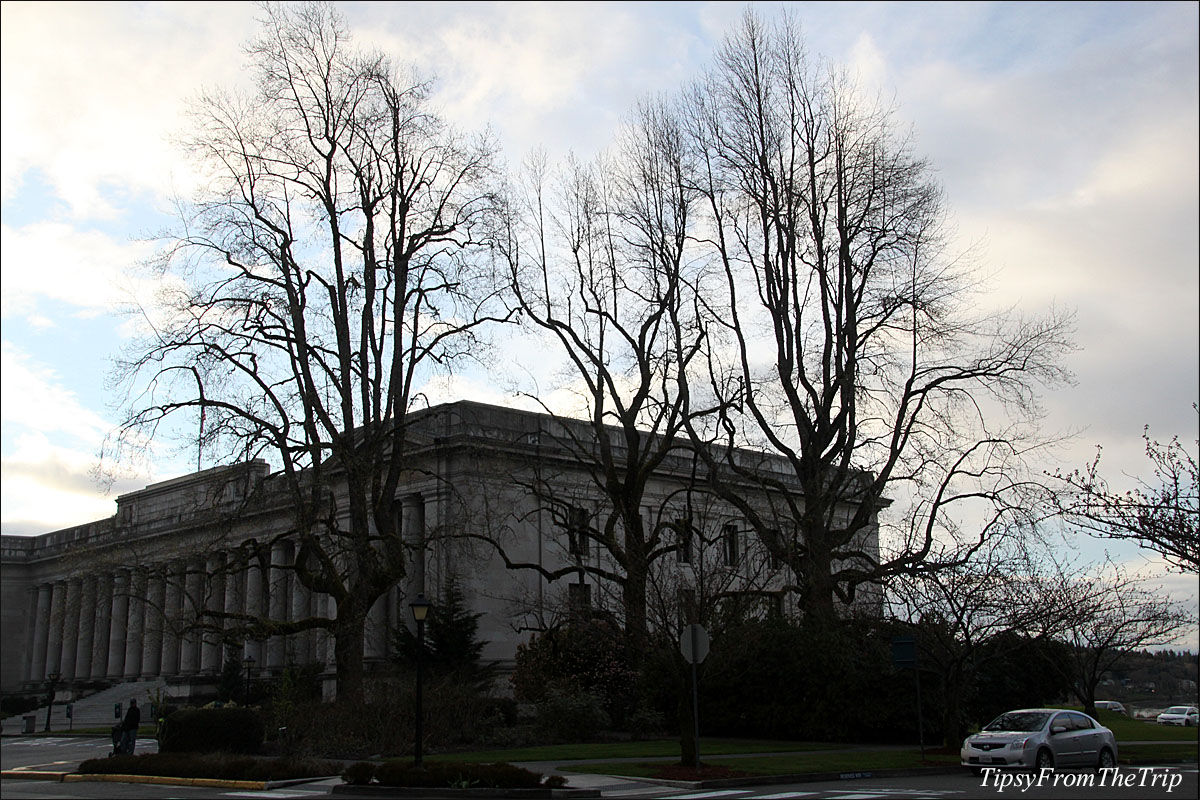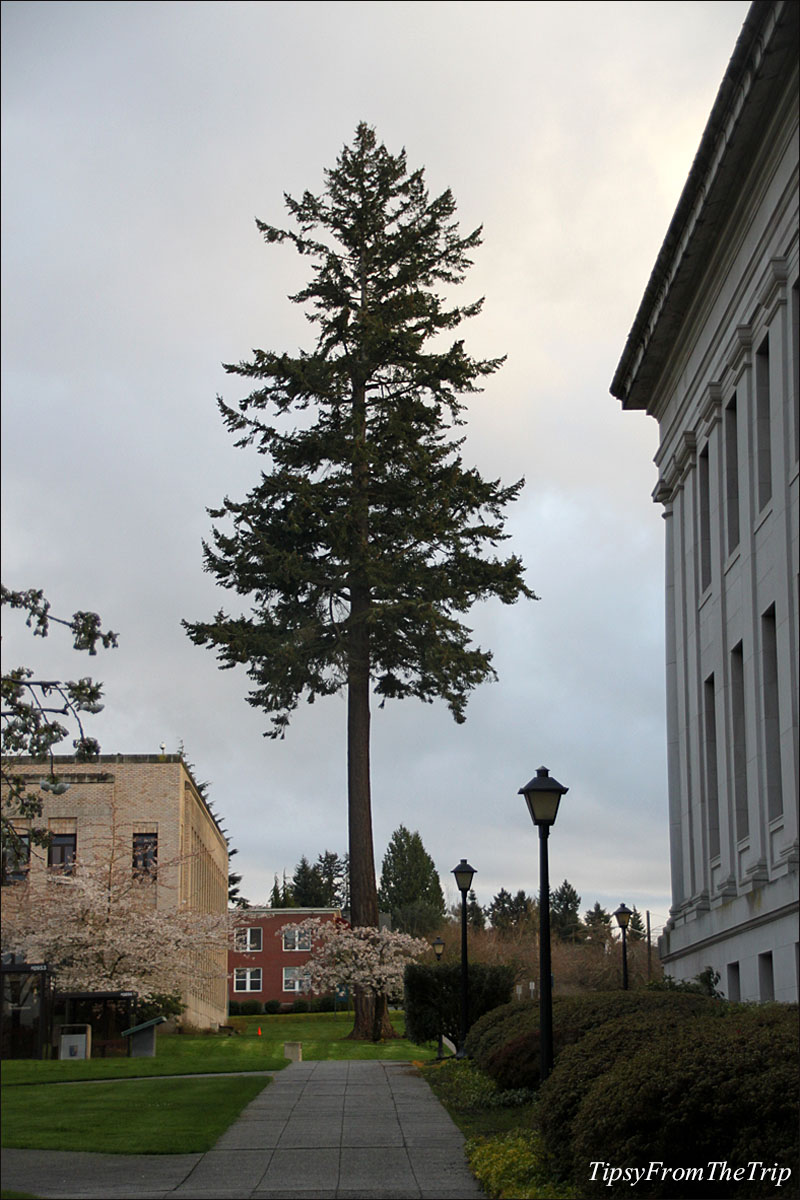 Since it was Spring when we were there, there was a lot of colour around these buildings. The beautiful gardens around the Capitol were sporting all kinds of flowers from Cherry blossoms to daffodils. Even the evening-sky and the late-evening-light that bathed the area were such beautiful sight. I have so many pictures of them that I could do a couple of posts on the flowers and the light.
The main building of the Washington State Capitol faces the Capitol Lake that looked very lovely that evening. That too, in another post.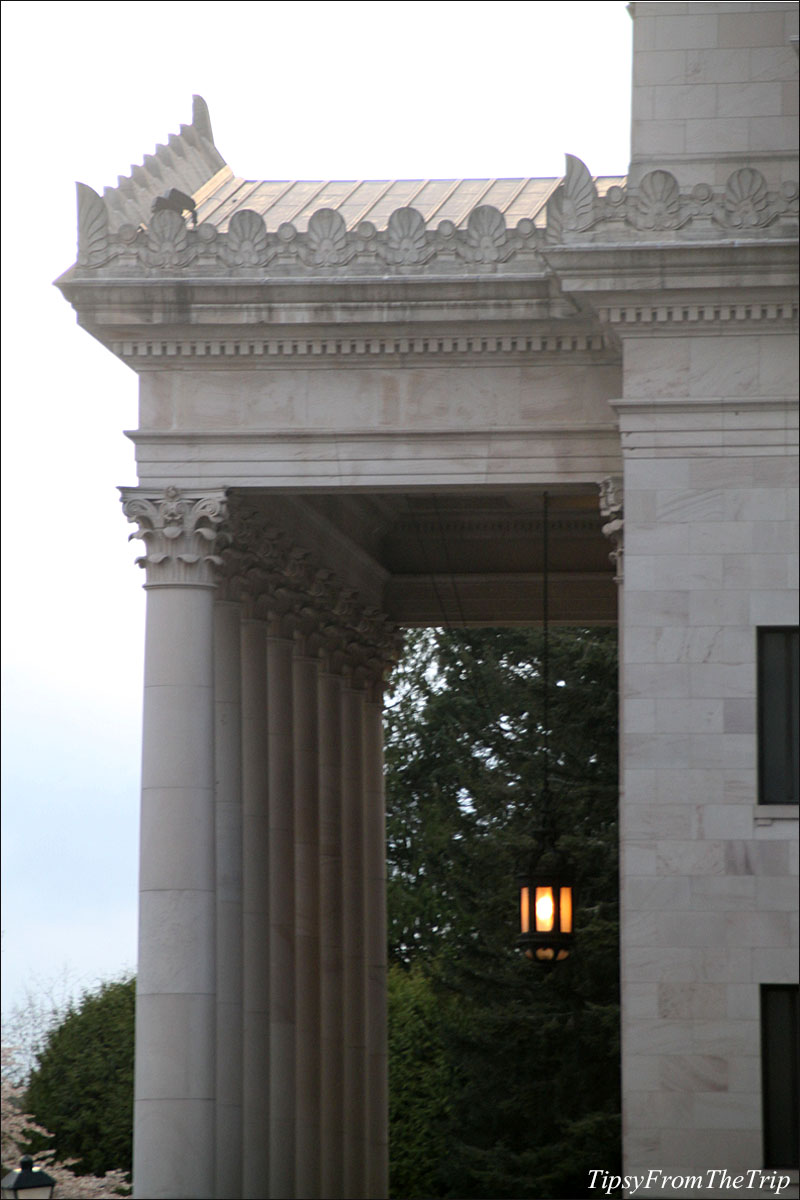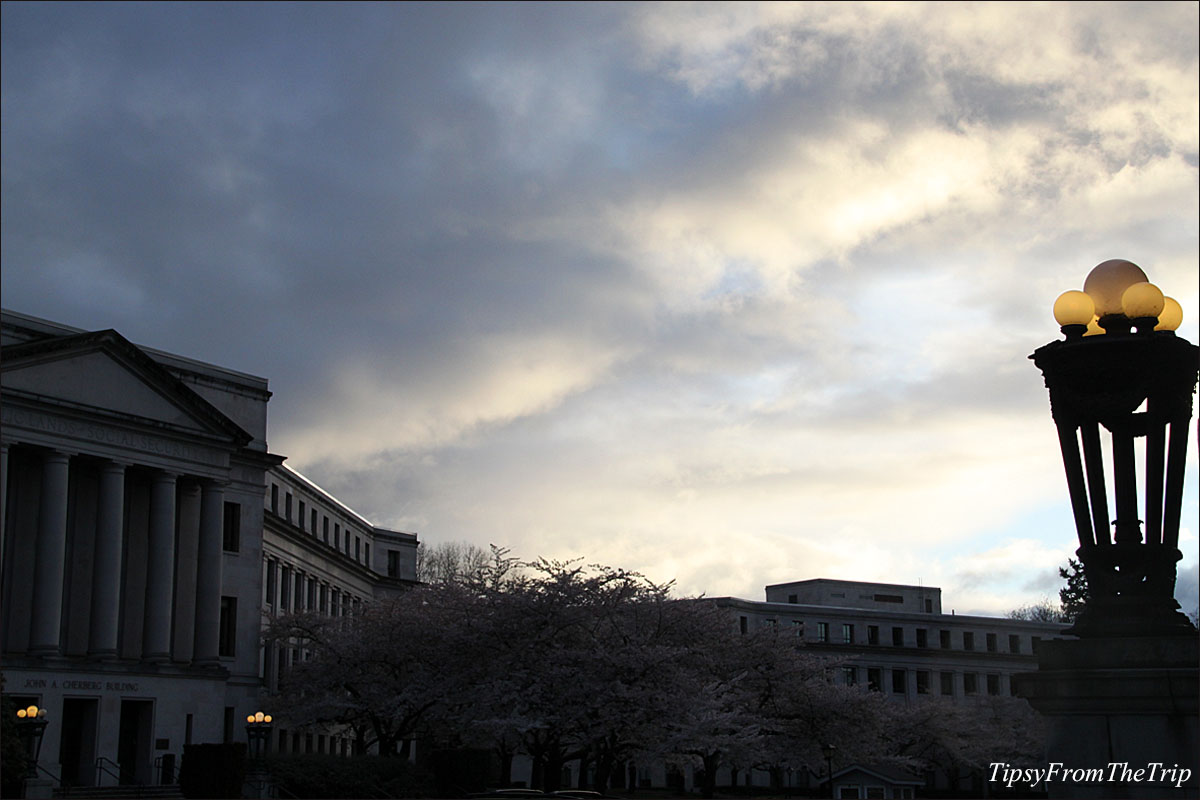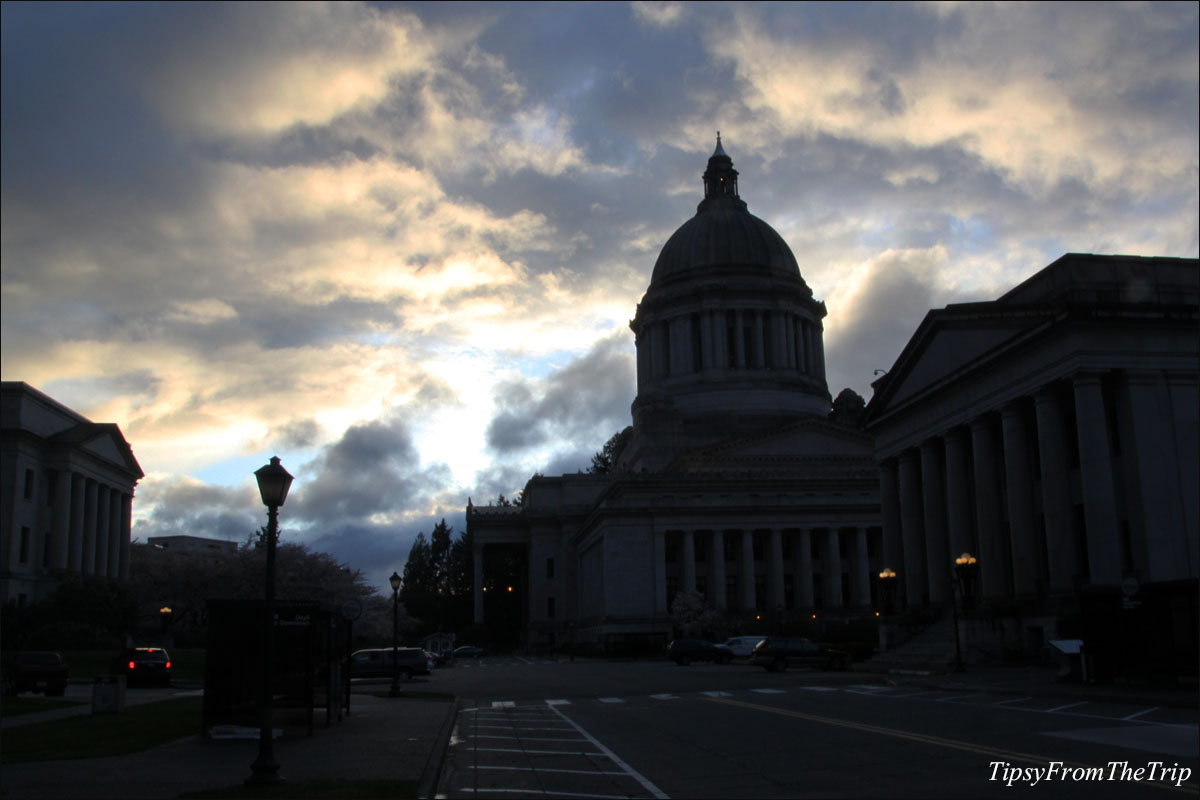 What do you think about these buildings?
Linking to
Looking for other trip ideas in the area?
Look up our Pacific Northwest category