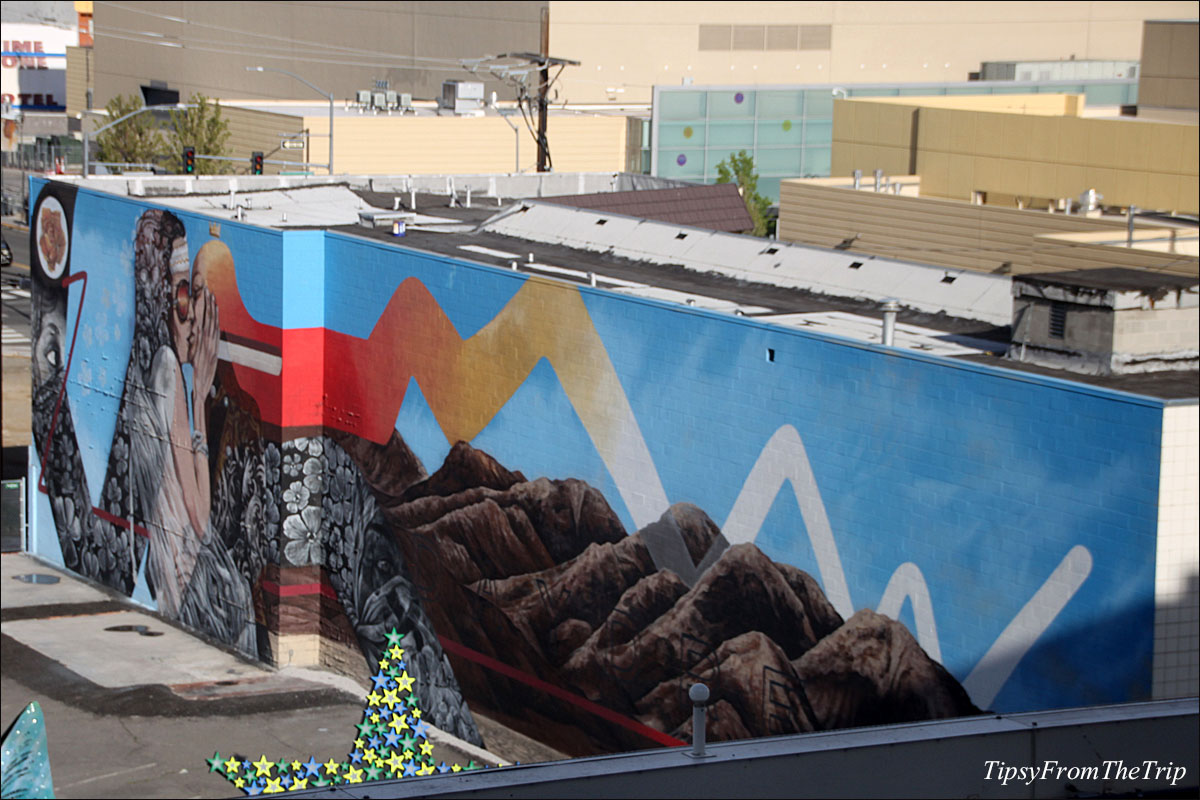 Earlier this year, we spend a few days in Reno, Nevada. While we were there, we stayed in Circus Circus in the city. When I looked out the window of our hotel room, my eyes caught sight this huge mural just across from the street — the Daydream mural. It was a picture of a couple in the middle of a passionate kiss and behind them was what looked like some dry mountains that can be seen on the other side of the Sierra Nevada.  On this work of art were the letters that read 'Daydream.' A mural by Joe C. Rock.
Daydream mural: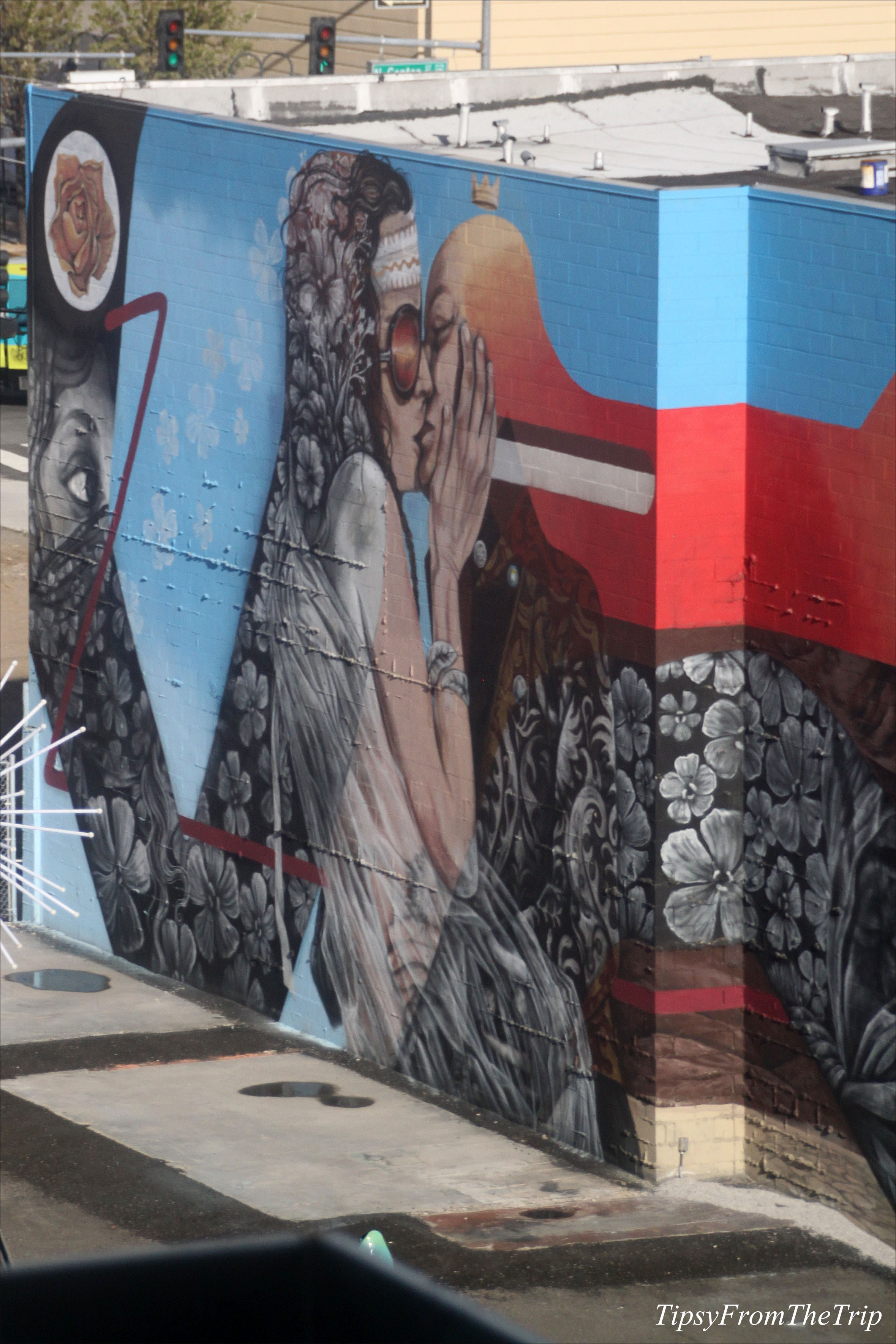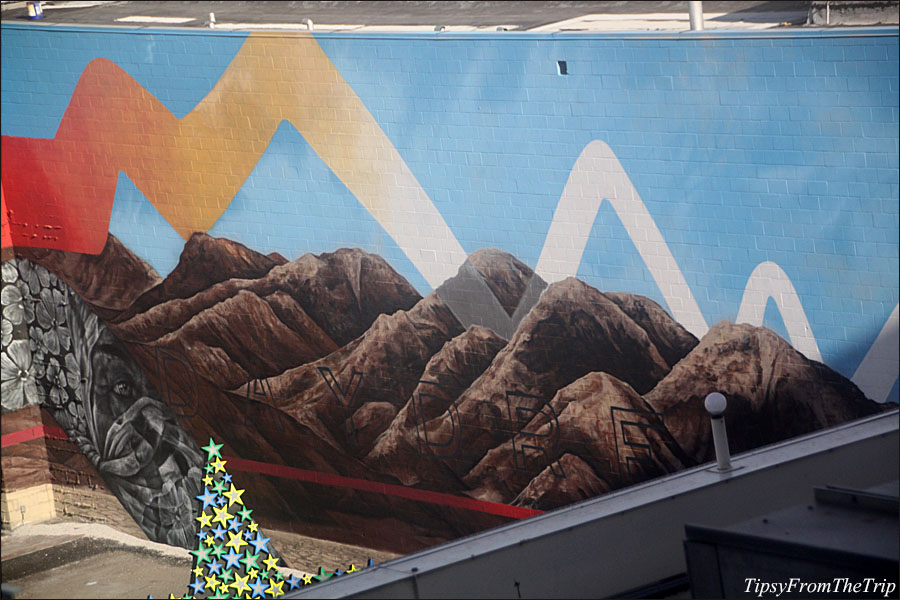 On our second day in Reno, we decided to walk around and get a feel of the 'biggest little city in the world.' As we turned into Virginia Street and what should I see: the mural that I'd seen through the window — The Daydream mural.
And in front of the mural were the sparkling structures that I had seen from up there. I later learned that these structures — the metallic butterfly, electric dandelion and a star made of stars — that I had seen all lit-up at night, were exhibits of a public art project.
The Gateway Project's 2016 installation @ The Reno Playa Art Park: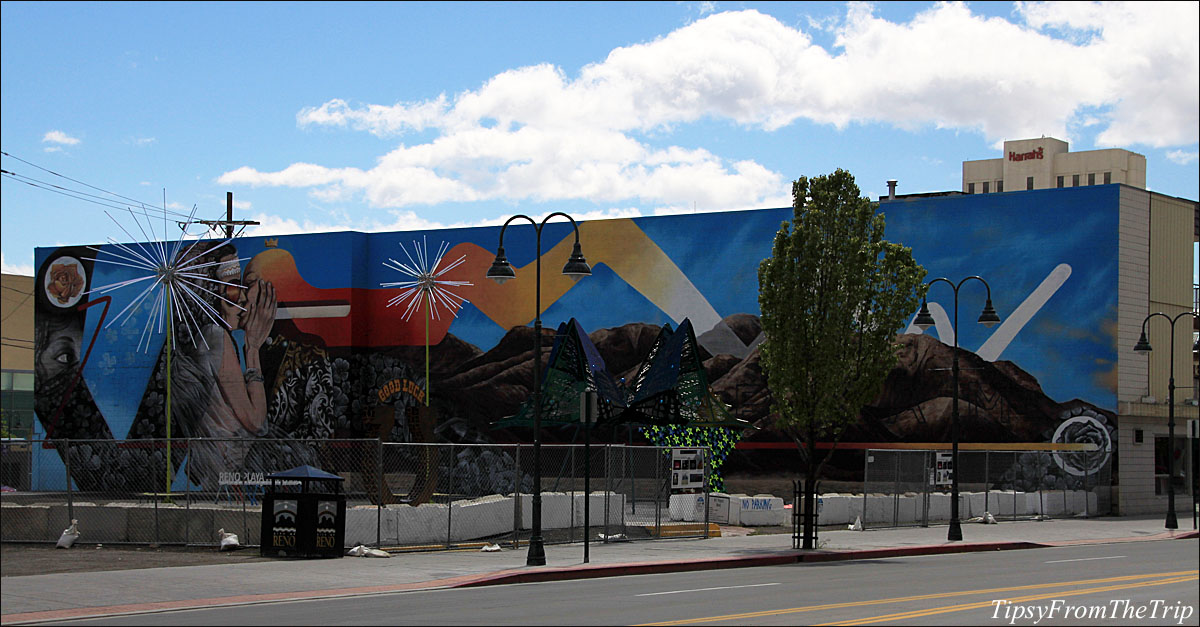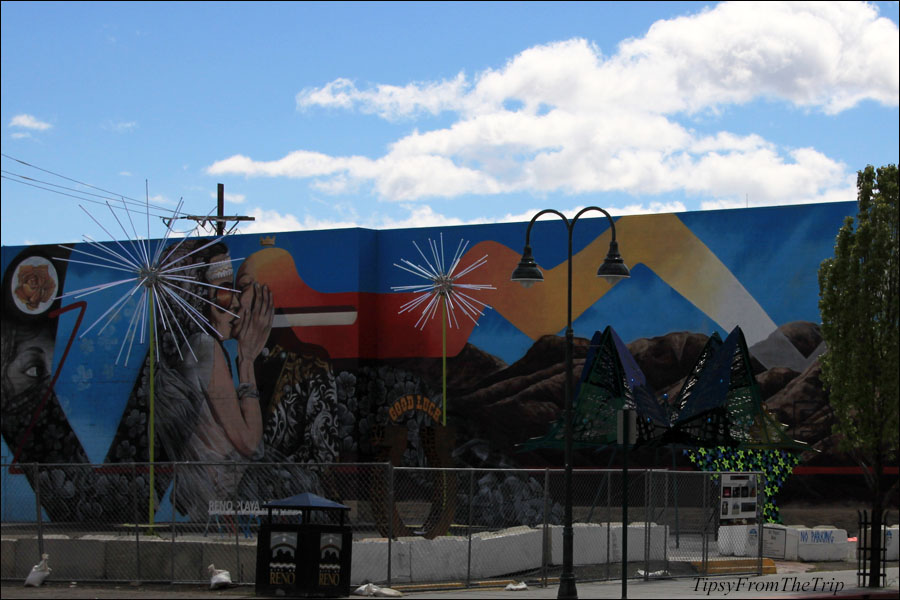 Linking to
Monday Mural hosted by Oakland Daily Photo
If you are interested in mural you might also want to check out–