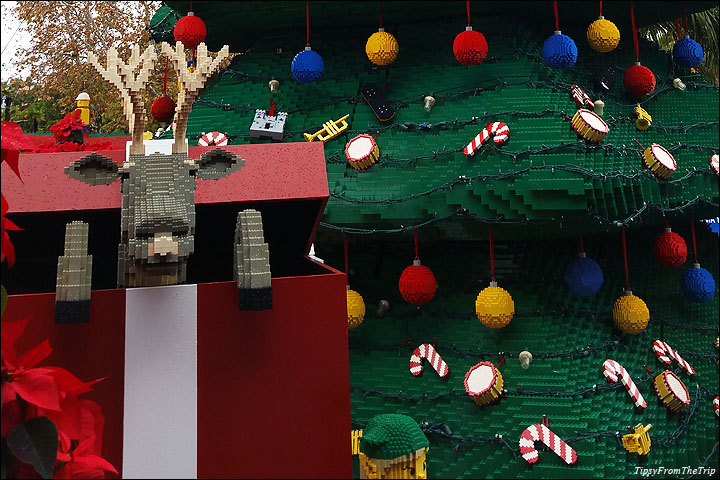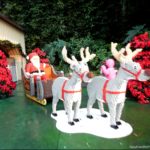 Because it's Christmas time and because we just got back from LEGOLAND, let me show you some holiday sights from the theme park.
LEGOLAND California is decked up for the season — with some Lego-exhibits like a Lego Christmas tree and a Lego-Santa-and-reindeer. There are also some Christmas shows put up for the holidays.
And here's a snippet from the Holiday show put up by Lego Friends at Heartlake City in LEGOLAND California.
Here's a home at Christmas time. There's a wreath on the wall, there's a Lego Santa's sleigh and a Lego reindeer on the roof, and — Santa himself.
The Lego Christmas tree, at LEGOLAND California, which is said to be the tallest Lego Christmas tree is situated at 'The beginning' near the Big Shop. If you are visiting during the holidays, you might want to be there by the tree for the tree-lighting. Take note: the tree is lit at 5:00 in the evening.
Merry Christmas!
Coming soon: more posts from LEGOLAND, California
Linking to: Our World
You might also want to visit these Christmas posts:
A ride through Fantasy of Lights