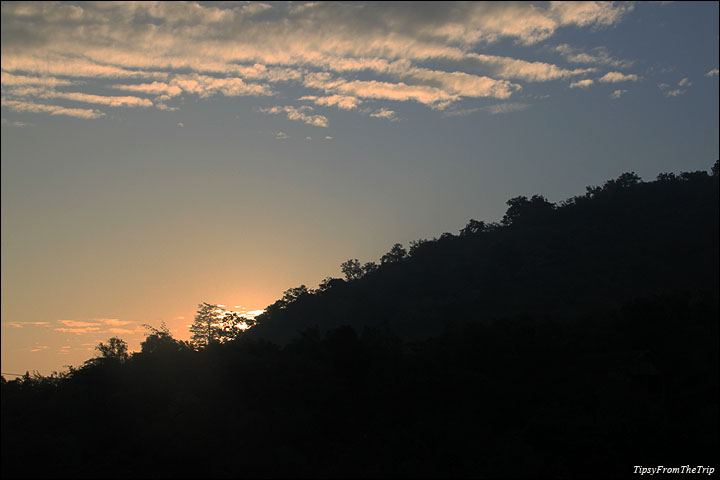 A new day is here, a new year is here. To usher in the new year and to welcome you back to Tipsy from the TRIP are a few sunrise pictures from the travel album. These sights of the sunrise are from the River Tern Lodge in Chickmagalur in Karnataka. River Tern Lodge is a Jungle Lodges and Resorts' property overlooking the Bhadra Reservoir and not very far from the Bhadra Wildlife Sanctuary.
Waking up to a view of the calm waters of the Bhadra Reservoir and watching the sun come up was an absolute treat. Here are some images from that balcony that showcased some wilderness and the Bhadra Reservoir:
And because it wouldn't be right to talk about the reservoir and not show you what it looks like, here are a few pictures of the Bhadra Reservoir at daybreak.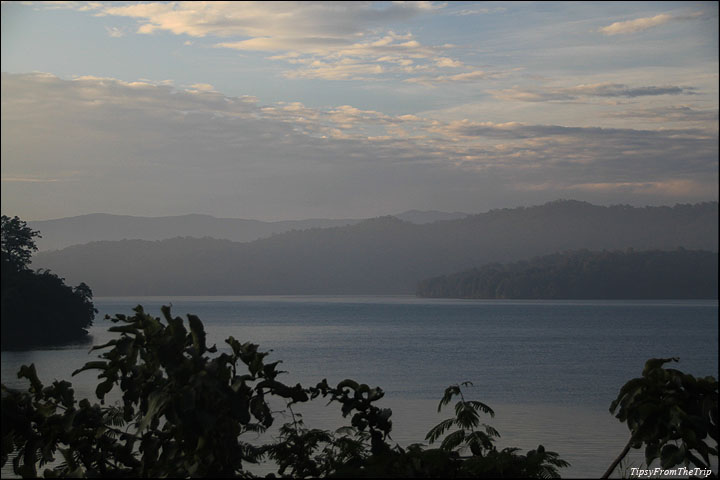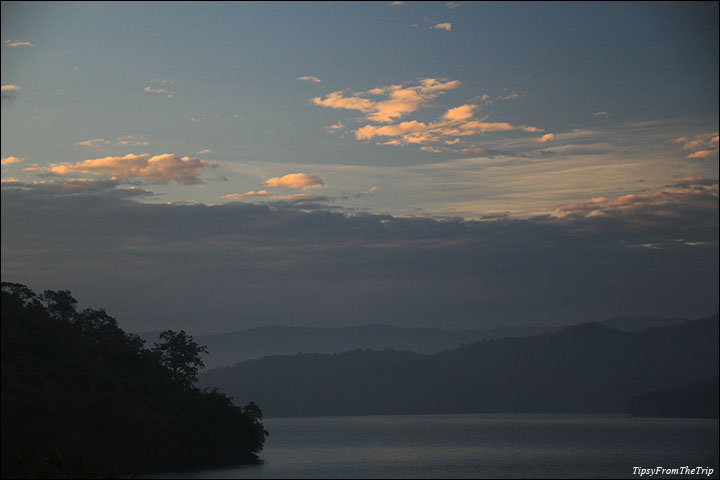 The eastern sky that morning and the clouds that added drama to it: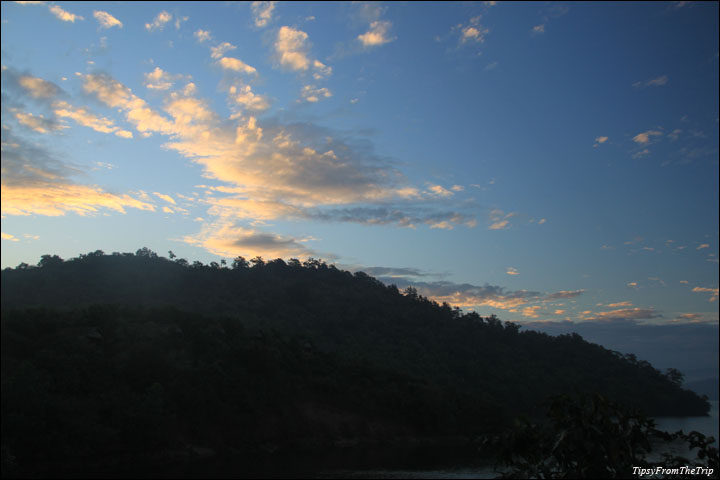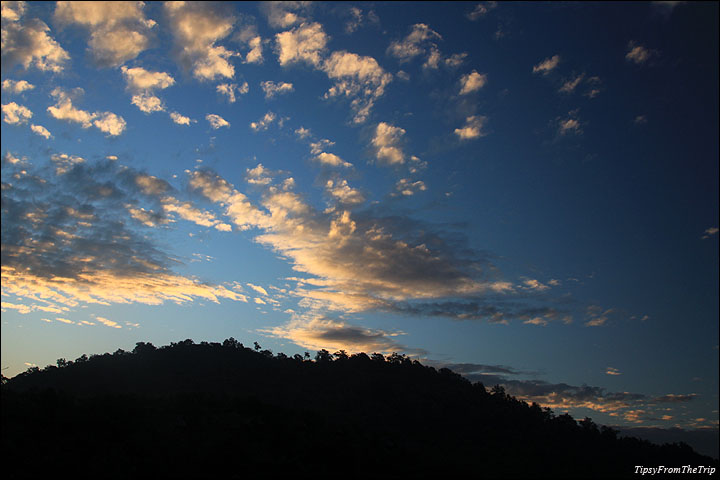 Related posts:
Amusing trees of the Bhadra wilderness
Trying to spot a tiger at Bhadra
Happy New 2017!
Here's wishing you a year of some very memorable trips.
Safe travels. 🙂
By the way, what's on your '2017 travel wishlist?'