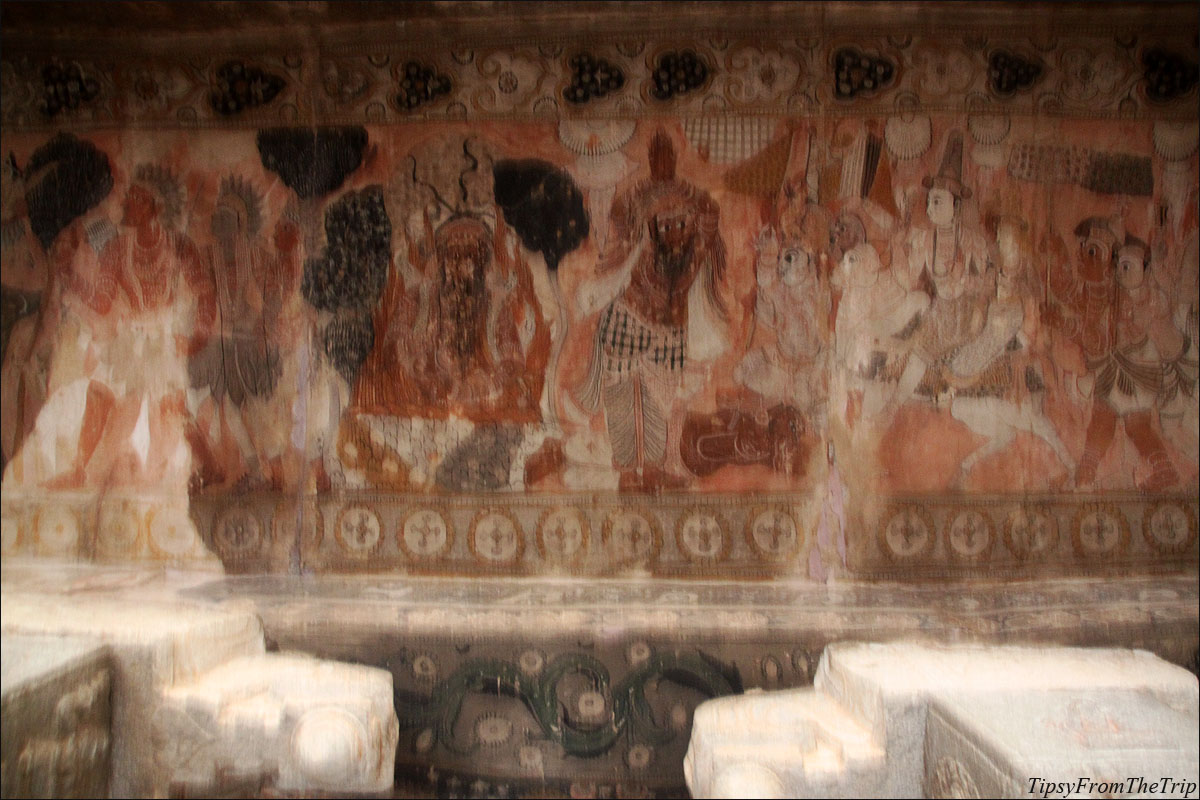 A little over a 100 kilometers away from Bengaluru (earlier Bangalore) is a small temple town called Lepakshi. Geographically in Andhra Pradesh's Ananthapura District, Lepakshi has now become famous for its Veerabhadra Temple. And this temple is quite an exhibition of sculptured pillars and ancient Indian murals.
Veerabhadra Temple's murals are on its ceilings. The paintings narrate stories from Indian epics and ancient Indian mythological tales.  Some of the murals at this temple in Lepakshi have lost their colour and so don't really depict the stories they are meant to tell. However some of them seem to have gotten some touch-ups.
The home of these ancient murals — the Veerabhadra temple dates back to the age of the Vijayanagara dynasty that ruled these parts of India between the 1330s and the 1640s. Built in the Vijayanagara style of temple architecture, the Veerabhara temple is swaddled in age-old legends.  You can read more about the temple and see more sights from there in this post on the temple — 'Of Pillars of chiseled art, murals and legends.'.
More posts on art and sculpture from Indian temples:
Linking to the meme — Monday Mural