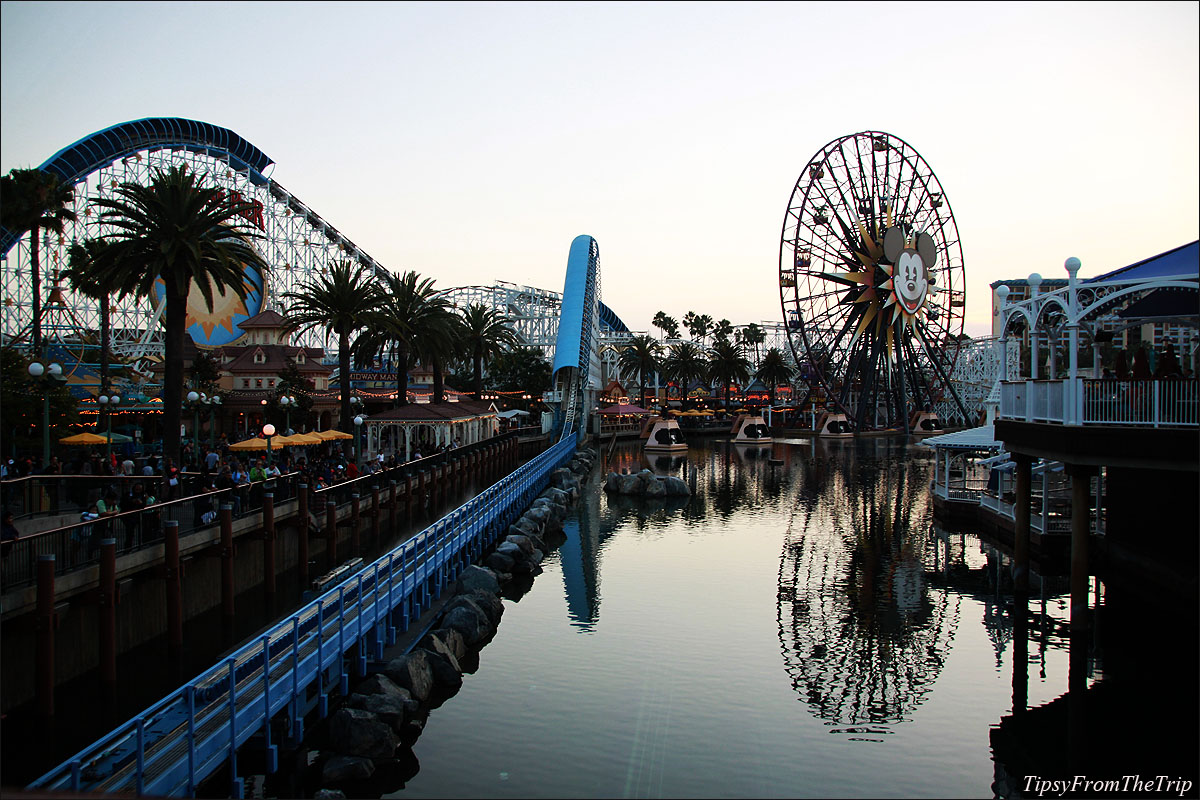 If I were to put it straight out there, Disney California Adventure Park is rightly 'California in a nutshell,' with a Disney touch, of course. Built on what used to be the parking lot of Disneyland, this park in Anaheim, CA is not just another amusement park. It sure has kiddie-cars and roller coasters and a Ferris wheel and all that it needs to keep up the promise of adventure for everyone. But what seemed to stand out to me was the packaging of this theme park.
'The best of California' in DCA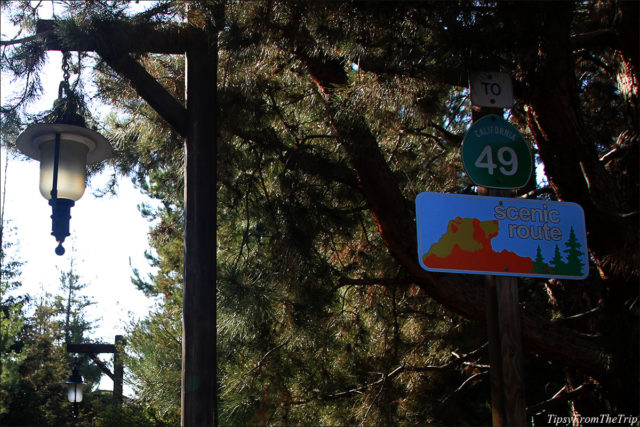 The theme that has been used to wrap this park in, is obviously 'California.' From Buena Vista Street to Route 66 and from Hollywood to the San Francisco's Fisherman's Wharf, Disney California Adventure Park (DCA) has California stamped all over it.
There's a representation of Hollywood, some Spanish architecture and an area toasting California's wine – growing areas. There's a re-creation of the kind of amusement you would find at the Santa Cruz Boardwalk or Santa Monica Pier. There's an area that is enveloped in an atmosphere akin to San Francisco's Fisherman's Wharf and a dedication to the Redwoods and the Gold Rush era, which was an important part of California's History. DCA seemed to showcase the best of California; the many things that come to mind when you think of the Golden State.
This is not all talk. Let me take you to the sights and tell you some more about California and Disney California Adventure Park, along the way.
Disney California Adventure Park | The Attractions
Buena Vista Street – A splash of Spanish accents
The entrance to the park (after the actual entrance where you undergo the security check and the other formalities, of course) is through a bit of California's Missionary past. Buena Vista Street is a reproduction of the Los Angeles area in early 20th century with buildings donning tiled roofs and its mission-style architectural features. There's also a replica of the Carthay Circle Theater, which was a historical landmark, that came up in the 1920s. This circular theater was also a fine specimen of Spanish Colonial Style of architecture.
Miniature Hollywood – the Entertainment Capital
The Spanish touch then extends into the modern day entertainment hub – Hollywood. Hollywood Land at the Adventure park as the name suggests is where there are the movie and television-based attractions. Here's where you will also find the miniature Hollywood Boulevard and the trompe l'oeil  mural featured on this blog a few weeks back.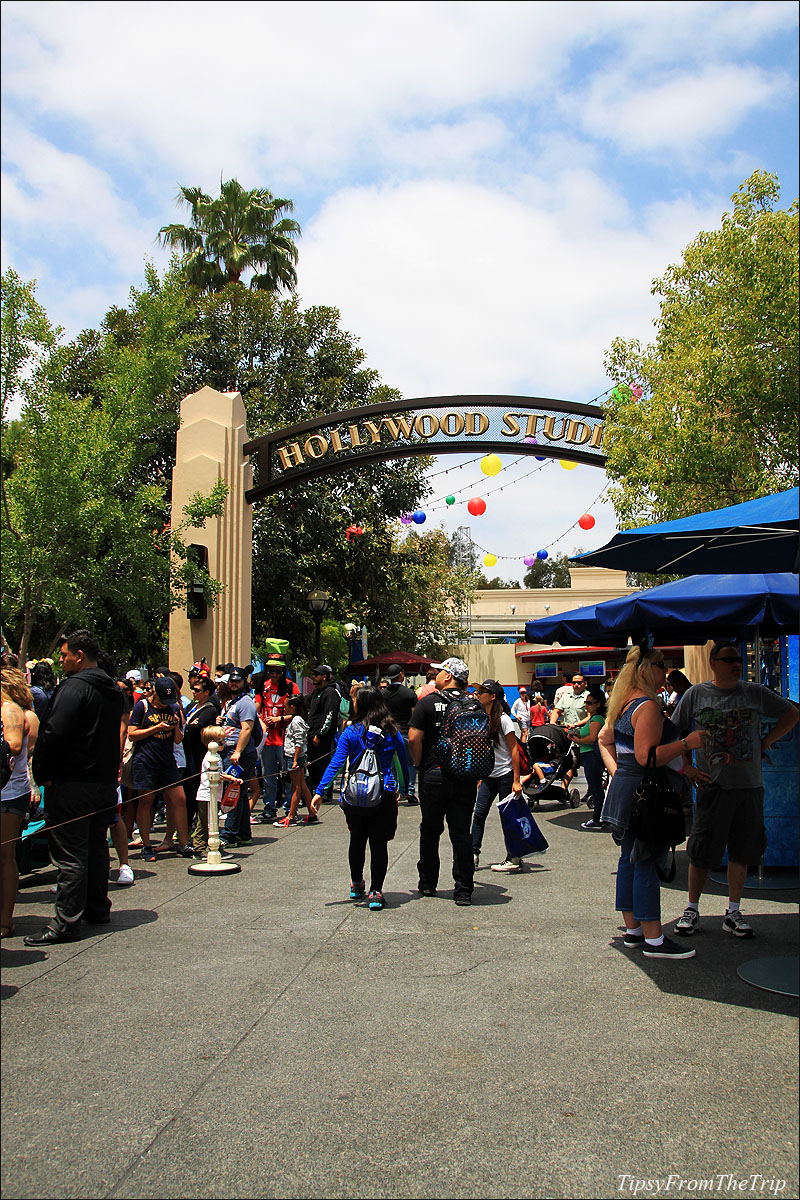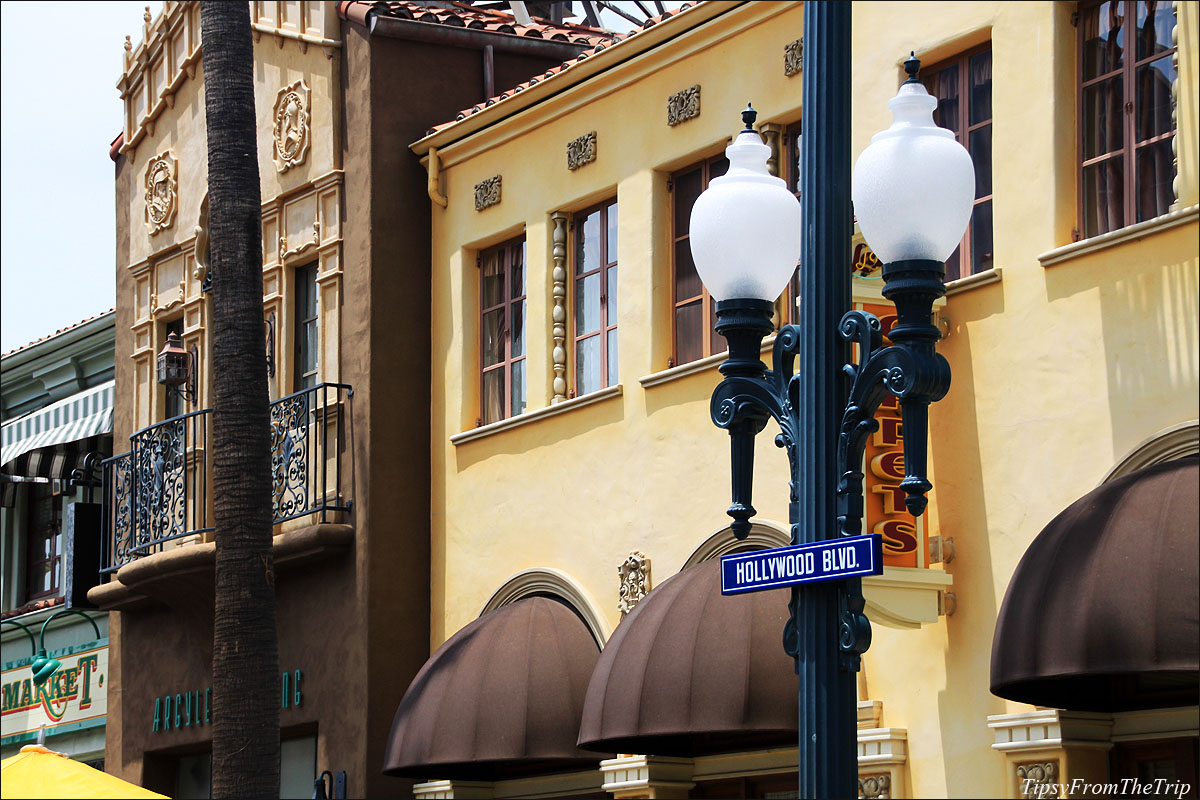 Cheers to California Wine Country
California's wine country cannot be excluded in the list of California's best. Napa and Sonoma are not the only places where California grows grapes. Large stretches of vineyards can also be seen in Livermore, Paso Robles and even in the Santa Cruz mountains. This part of Disney California Adventure seems to be a picture of those parts.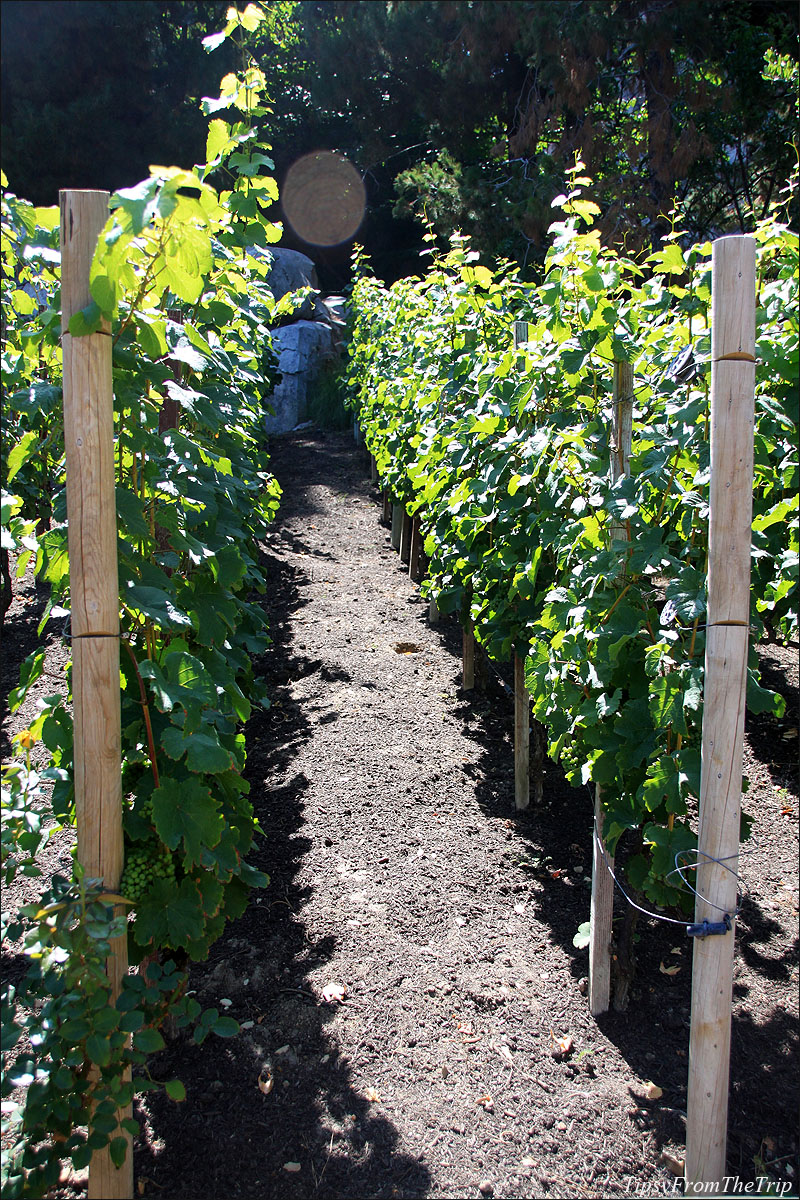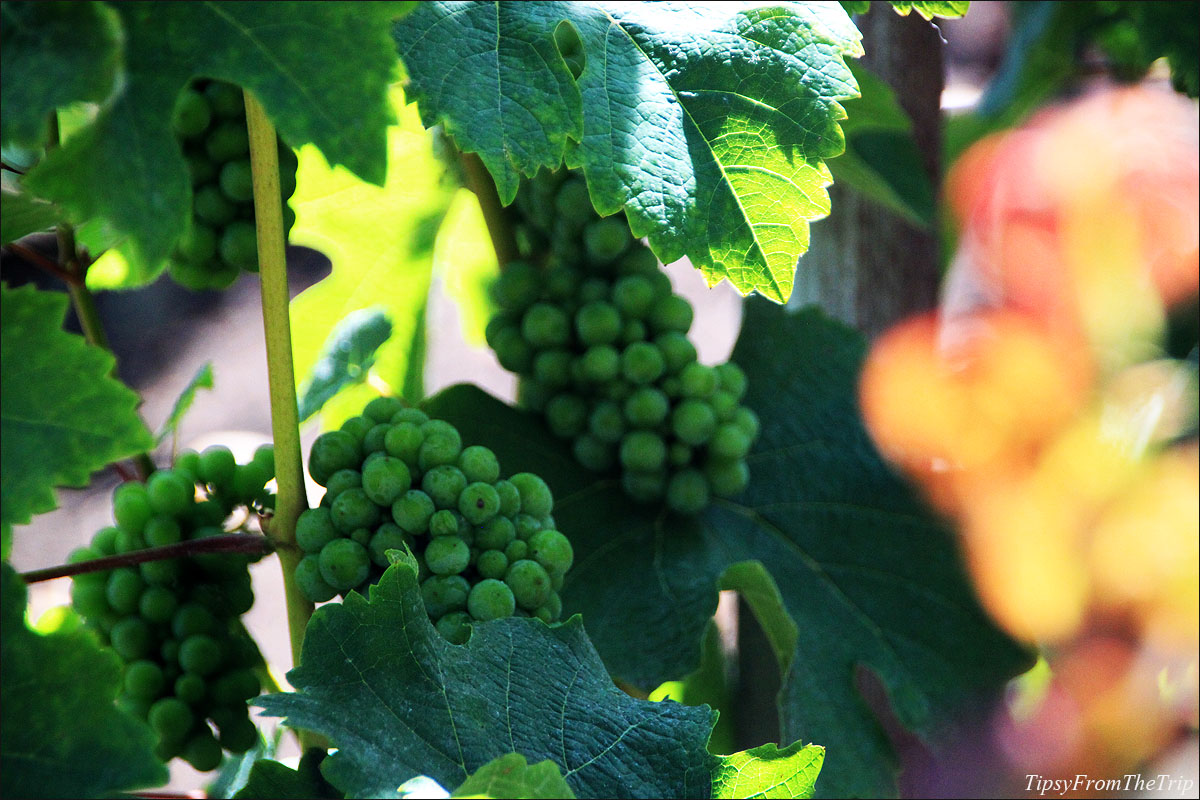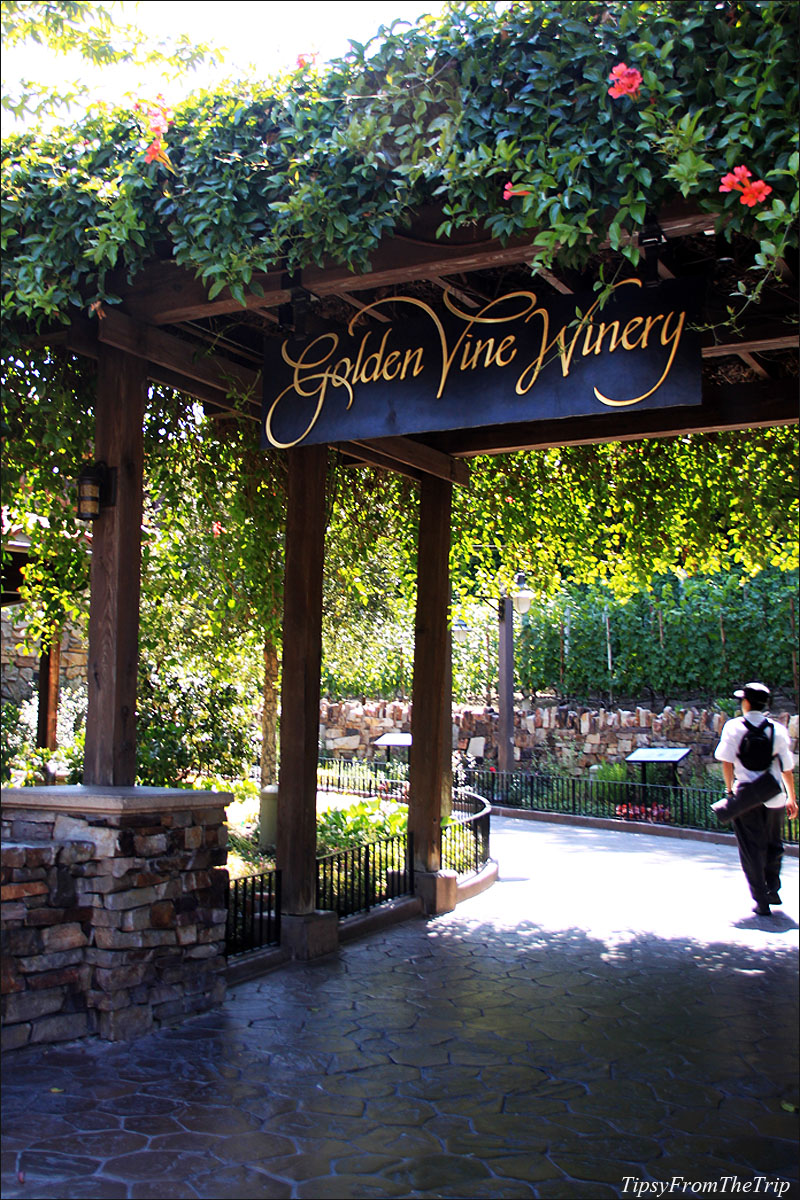 Pacific Wharf
This area reminded me of the Fisherman's Wharf in San Francisco thanks to its buildings and eateries . And some parts reminded me of a stroll I had in Cannary Row in Monterey, several years ago.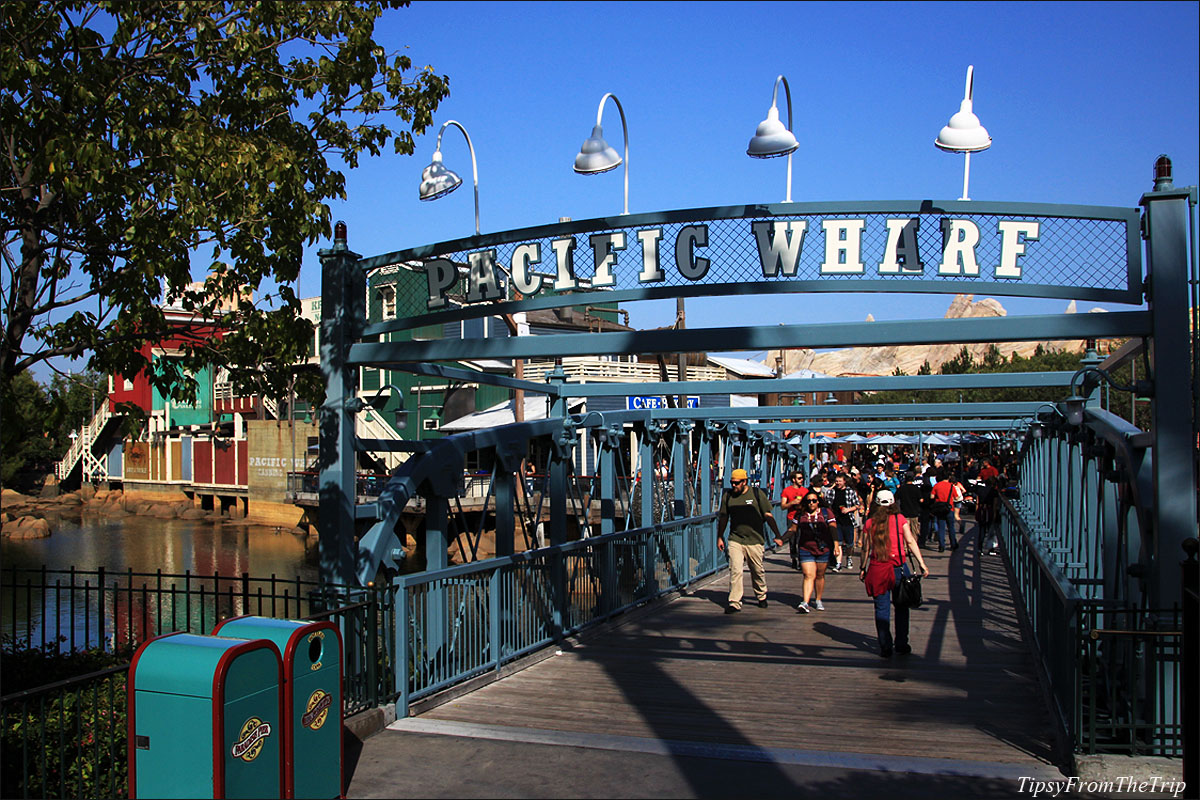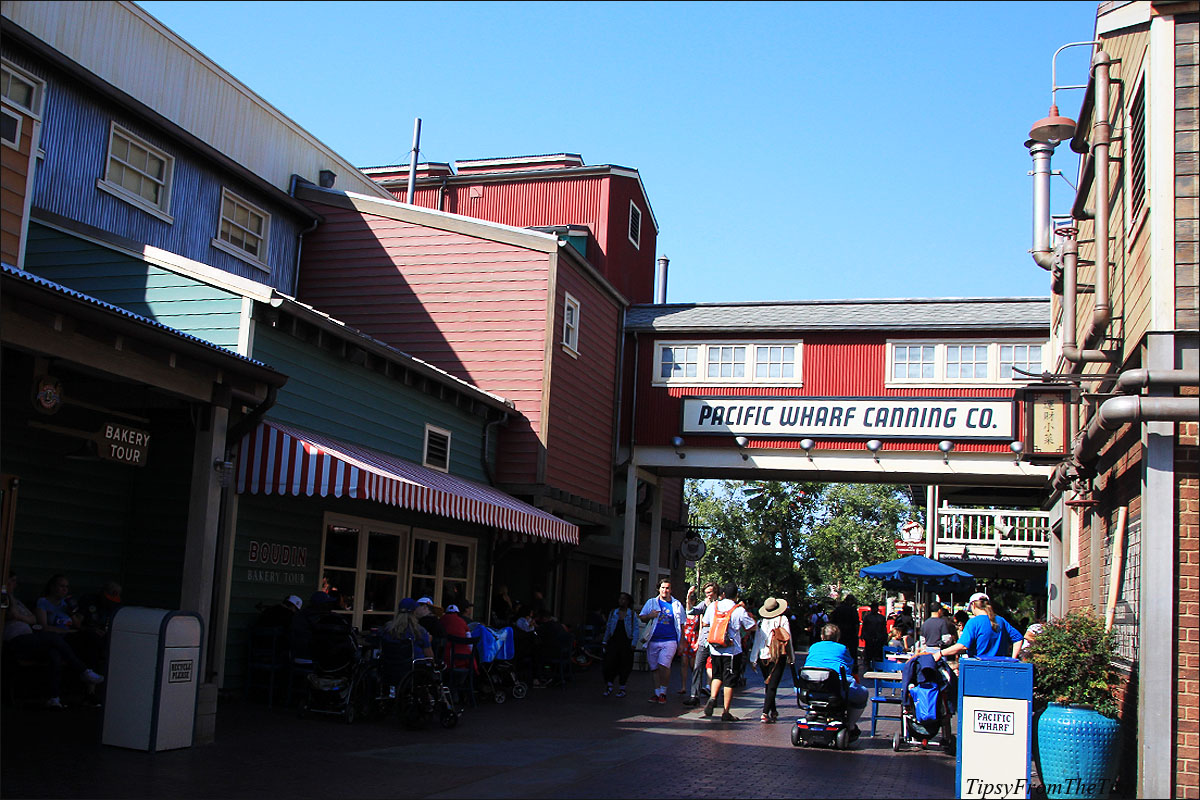 Paradise Pier – Boardwalk
Here Disney California Adventure Park displays it's seaside amusement like the kind you see at the Santa Cruz Boardwalk or Santa Monica Pier. You'll find boardwalk games and rides here. This is where Mickey's Fun Wheel and California Screamin' (the high speed roller coaster), you might have seen pictures of, are located.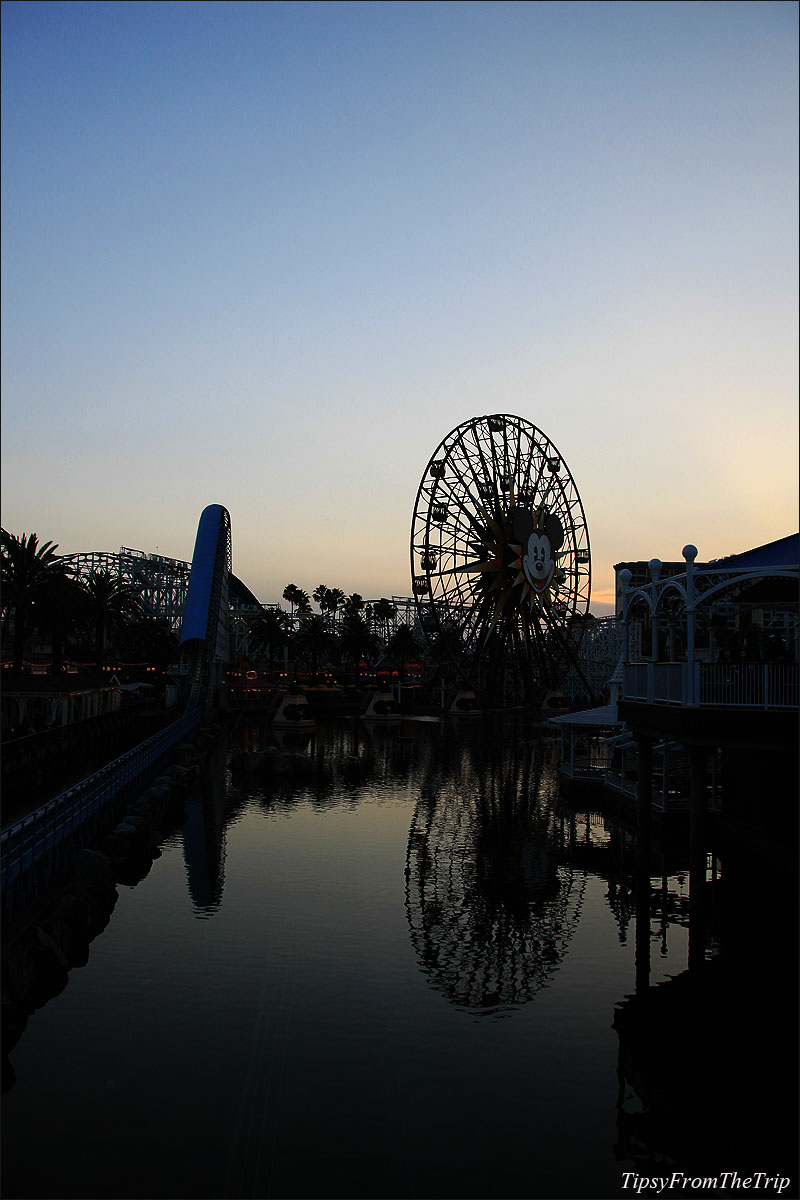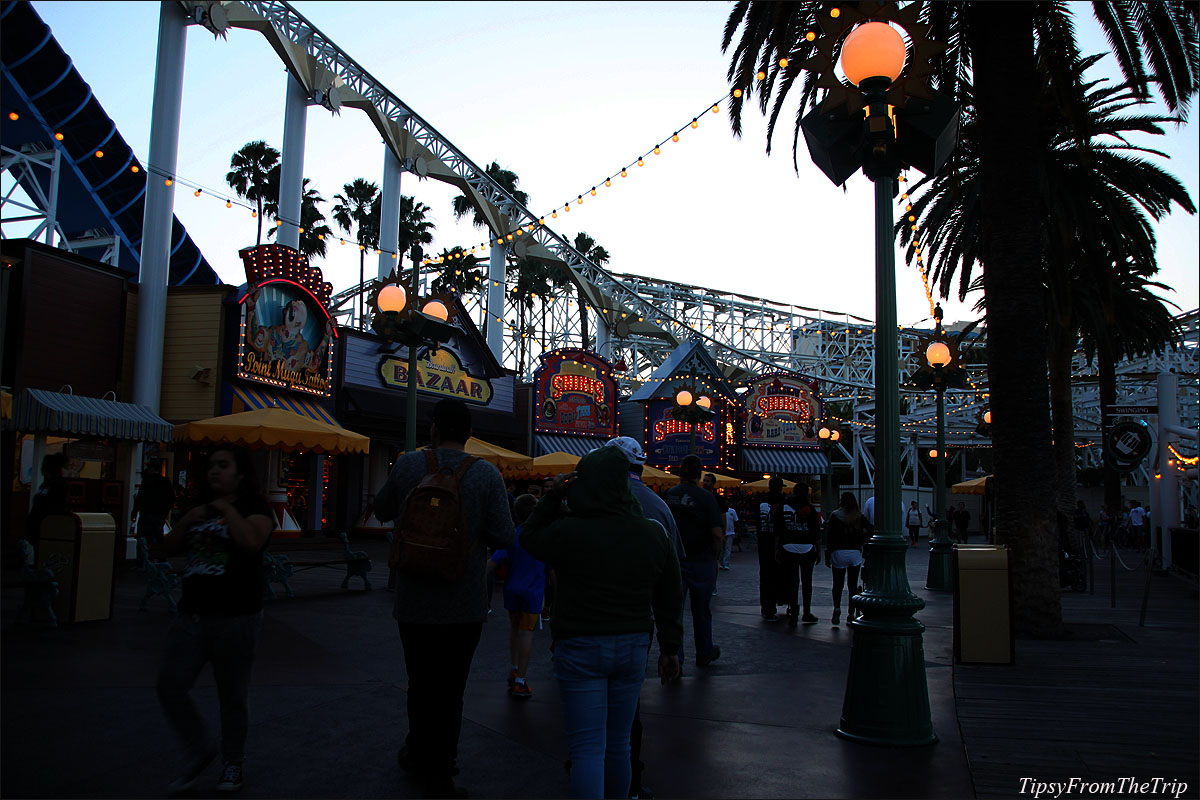 An ode to the state tree – the Redwood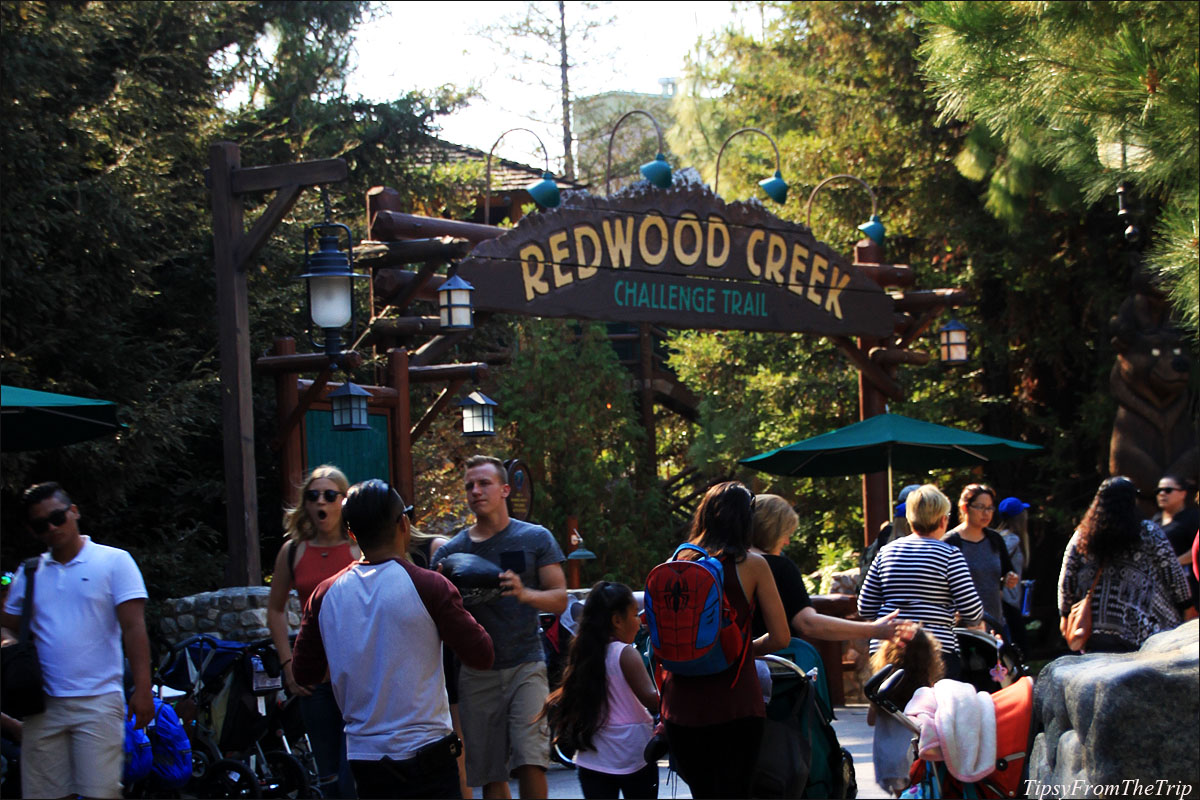 A tribute to the 'Gold' and the Pelton Wheel
In Grizzly peak, there's reference to the Gold Rush era – a building with Eureka on it; Eureka for the gold found in California, in the mid 19th century. And the Pelton Wheel, which turned out to be a blessing for the mining around here.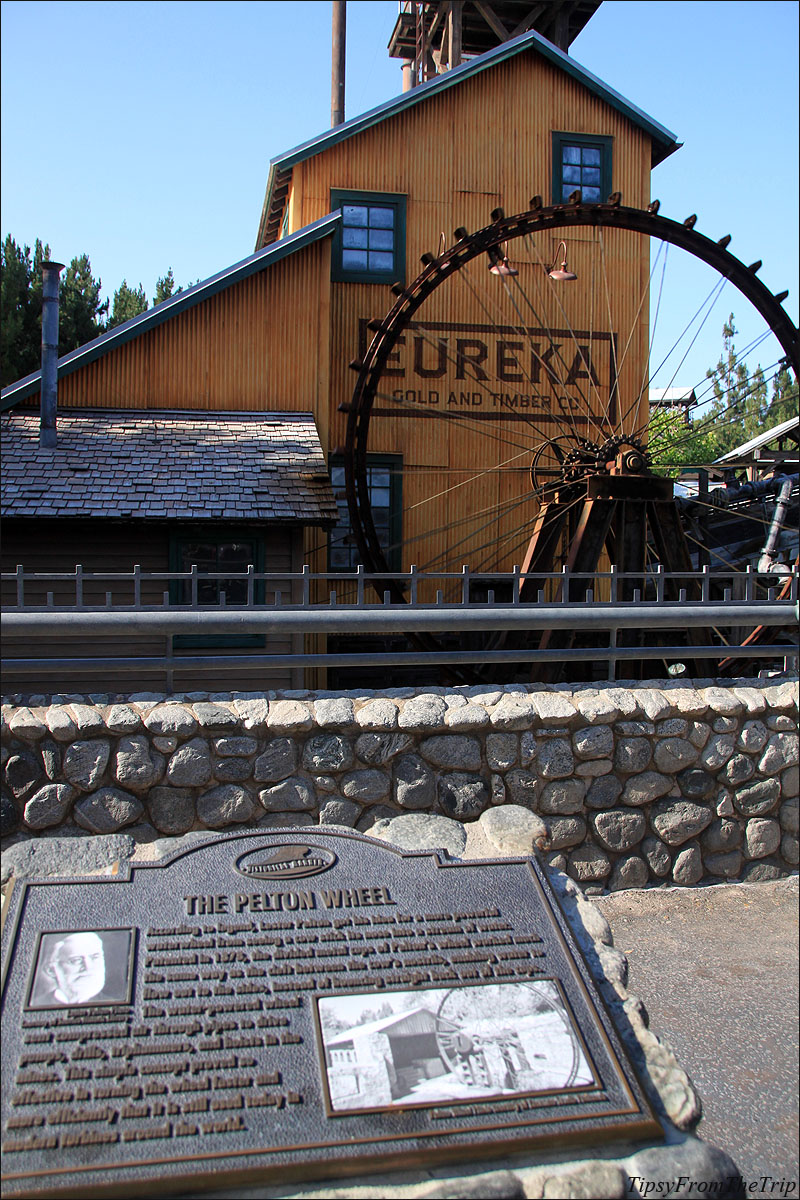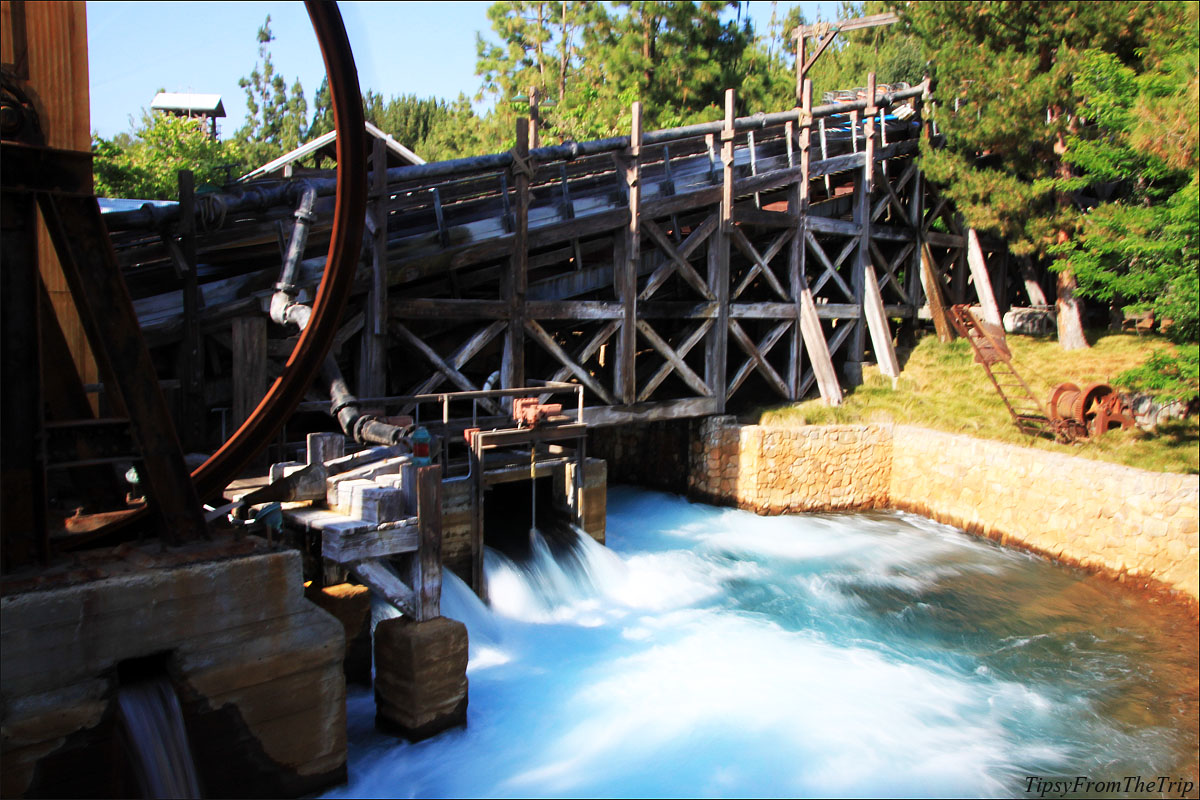 Could this be a salute to Yosemite (or the Sierras on the whole)?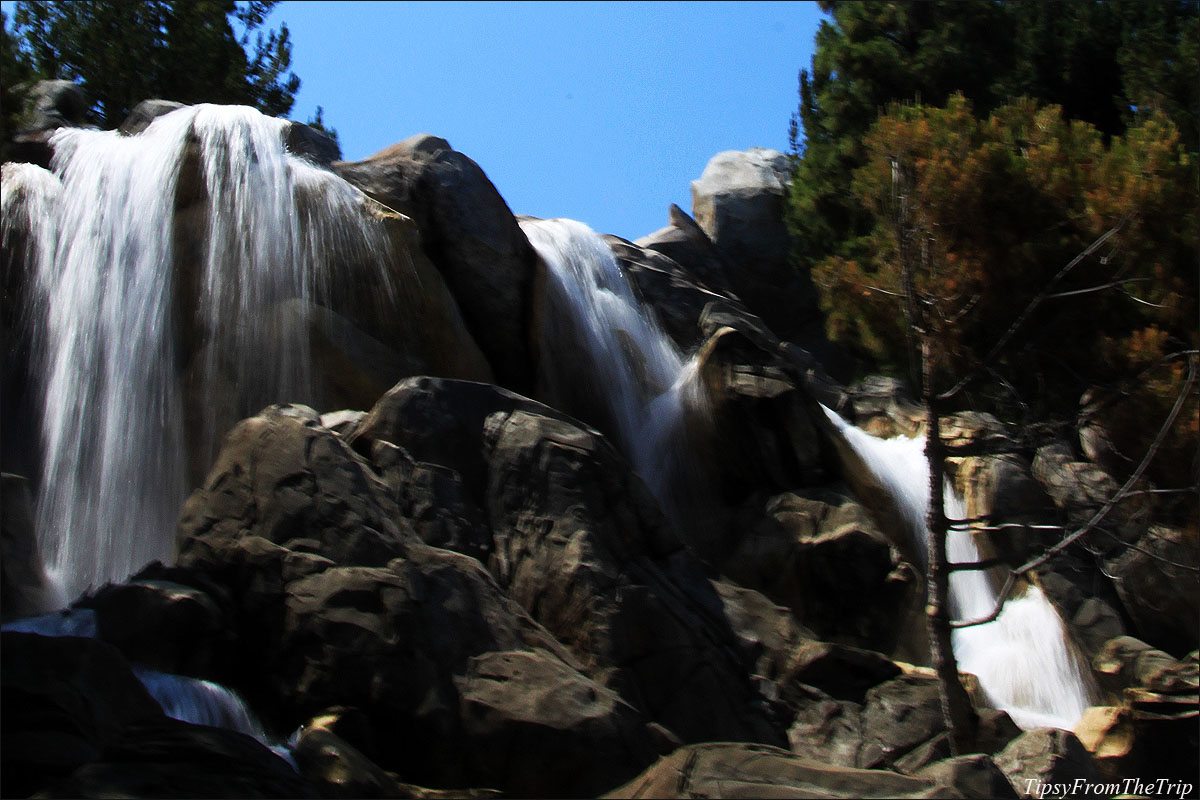 And this a sneak peek at the California Desert Region?
[Coming soon on Tipsy from the TRIP – more from the desert region in southern California]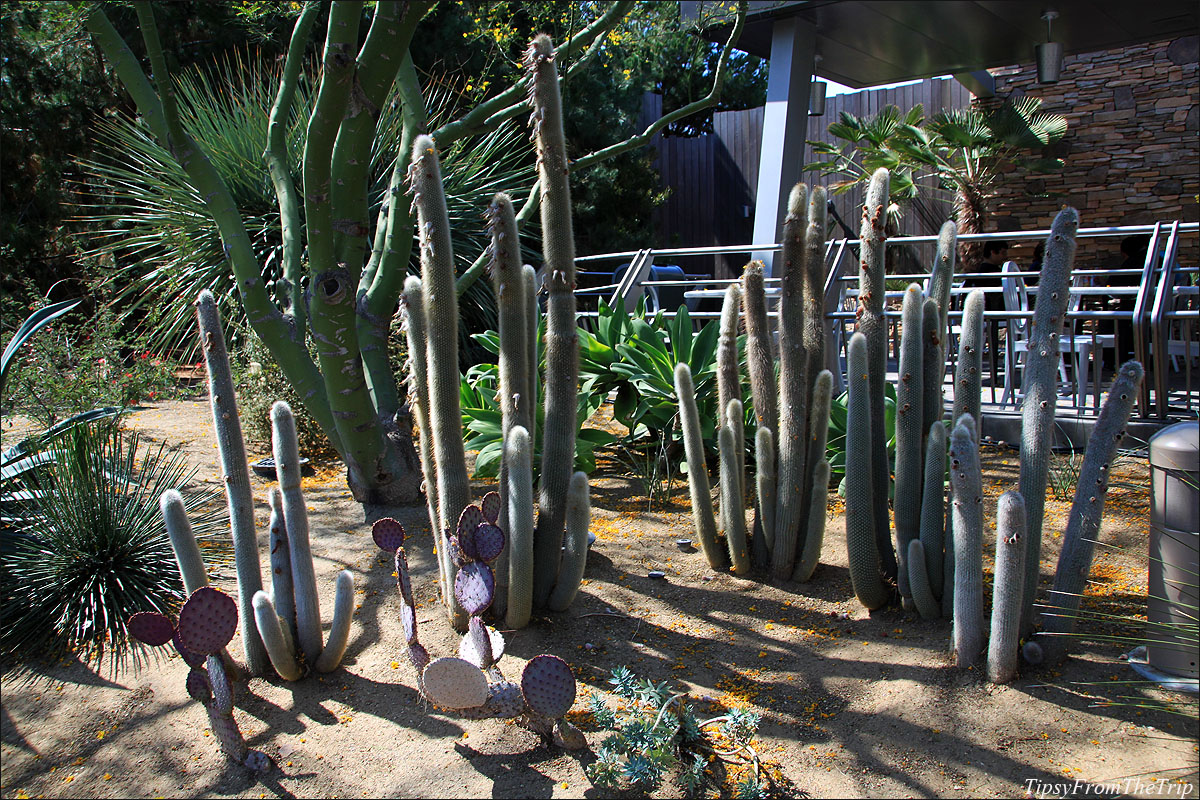 To all who come to this place of dreams, welcome. Disney California Adventure celebrates the spirit of optimism and the promise of endless opportunities, ignited by the imagination of daring dreamers such as Walt Disney and those like him who forever changed- and were forever changed by- The Golden State. This unique place embraces the richness and diversity of California… Its land, its people, its stories and, above all, the dreamers it continues to inspire.
Linking to Our World: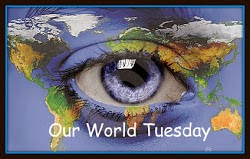 Are you are parent of a toddler, wondering whether Disney California Adventure has anything for your toddler?
You may also like:
(pictures from Disneyland)