Capitola Village in California's Santa Cruz County offers sweeping views of the Monterey Bay and shows you colourful buildings that you'll never get tired of photographing. A walk through the village is always such a delight. I've been to Capitola a couple of times and can swear it is a great place to stroll through not only because they are cute shops lining the streets, each with some wares to shop and window shop but also so much art to look at. Let's begin with this door art – a painting of a dolphin.
The dolphin is not the only subject in this piece of art. There's some sea water to go with the dolphin and in that water are a couple of islands some hilly ones at that. Look beyond the door to the frame and the wall around it and you will see there are palms and shells — even starfish on the ceiling — making the whole thing just fit in with the seaside town it was found in. This painting was spotted on a psychic's door in Capitola.
Coming soon: more murals from Capitola, CA.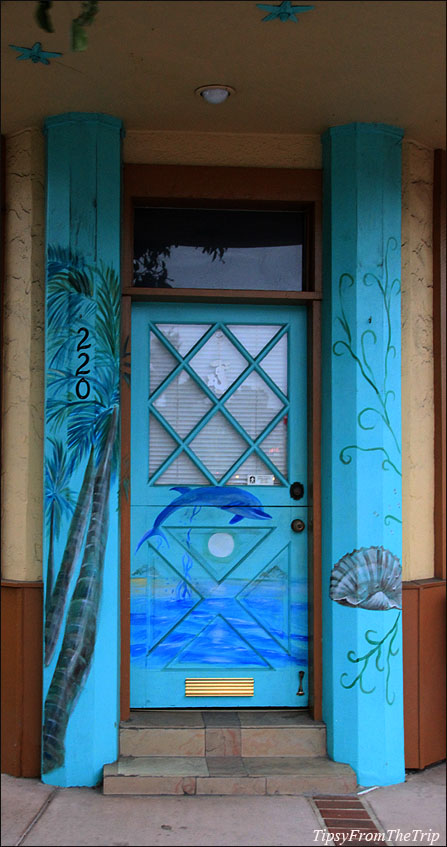 In the meantime, if you'd like see more of Capitola:
Linking to the meme:
Monday Mural hosted by Oakland Daily photo.