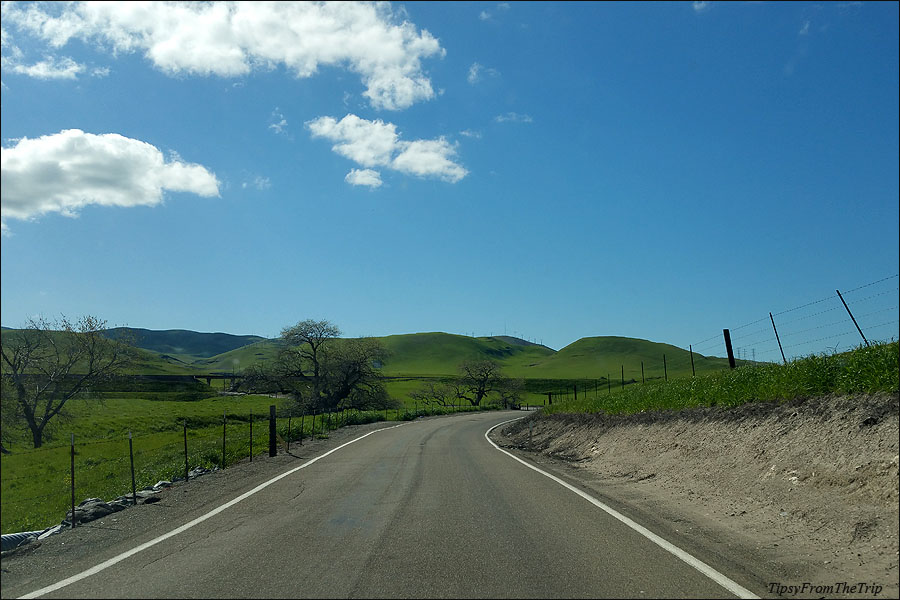 East of San Francisco Bay Area in California lies a mountain range known for its considerably low hills that are dry in the summer but turn green when winter rains call upon the area. This chain of hills called the Diablo Range is alive again thanks to the many storms that hit California this winter.
Last weekend, when the winter showers decided to take a break we did a drive through Patterson Pass and how scenic it turned out to be! Patterson Pass Road is a mountain pass through the Diablo Range that starts at the end of Mountain House Parkway in San Joaquin County (not very far from Tracy, CA) and goes on till Livermore in Alameda County.
Those who have been following this blog for some time might remember my first drive through this mountain pass through green graceful hills that play home to a few ranches and large numbers of turbines that tap the wind energy that this area is known for. That was last year and the pictures are up in a post called Snaking through several shades of green.
Patterson Pass is  greener this year.
Let me take you through Patterson Pass once again and show you what those storms-that-flooded-several-parts-in- CA did to the hills that lie sandwiched between the Silicon Valley and California's Central Valley.
(These are cell phone photos as that was all I had during that drive. Oh! how thankful I am that phones can take photographs too. ;))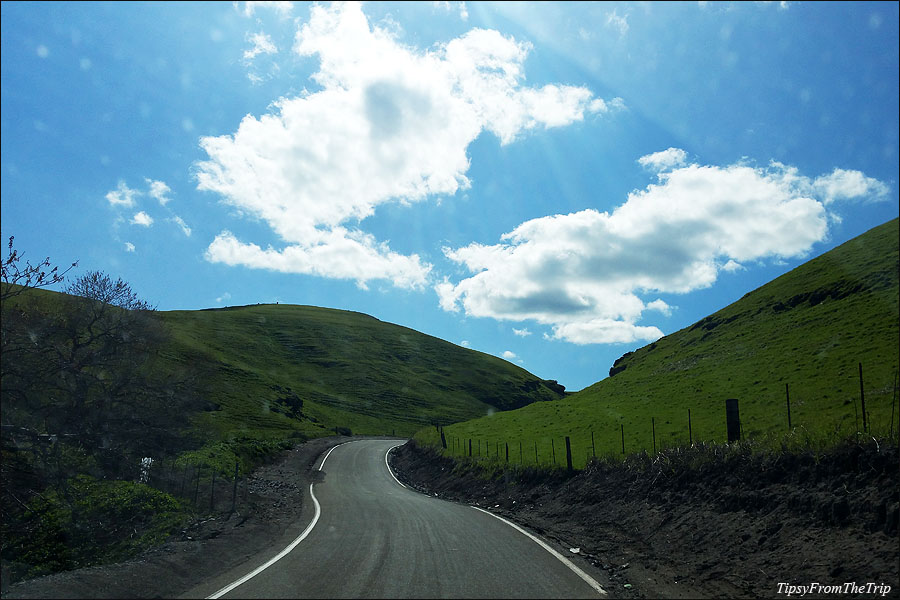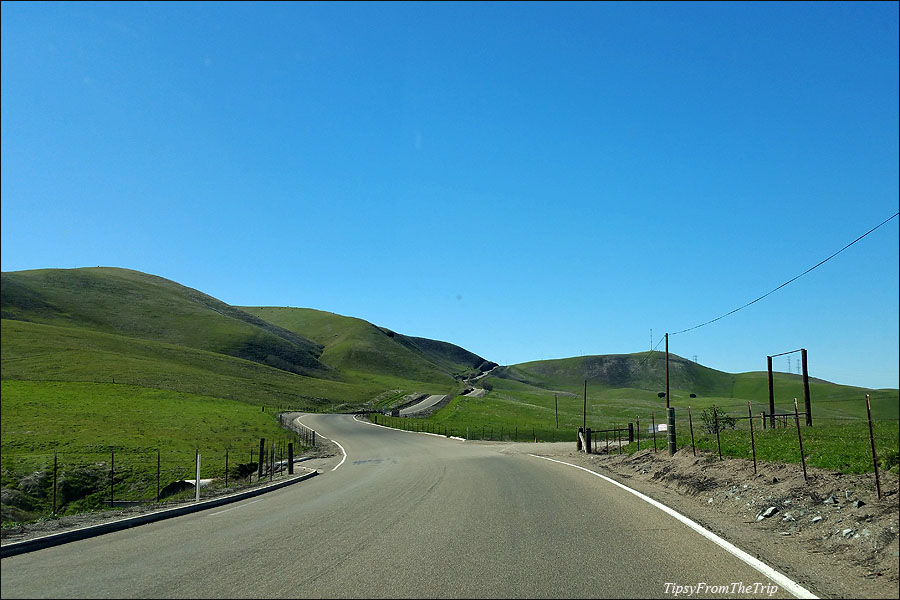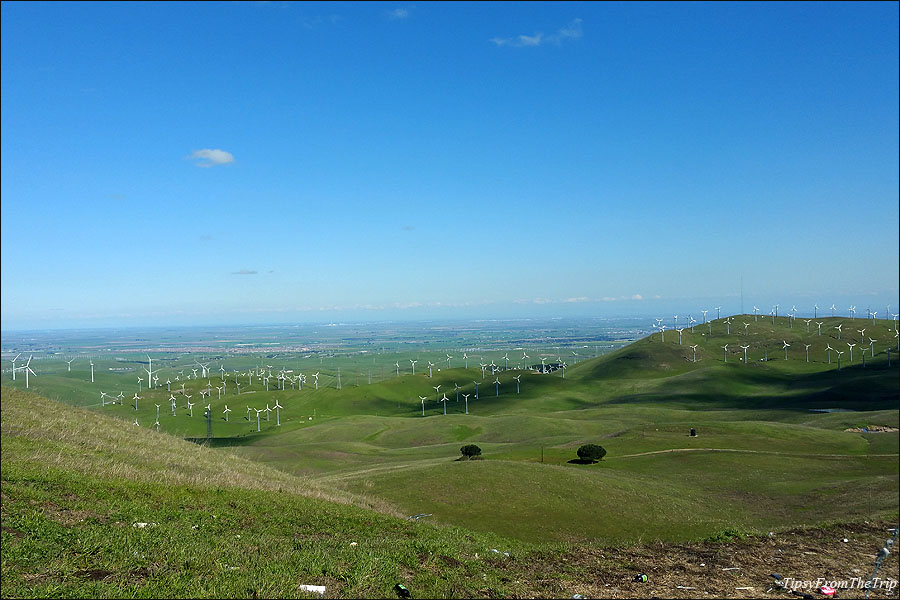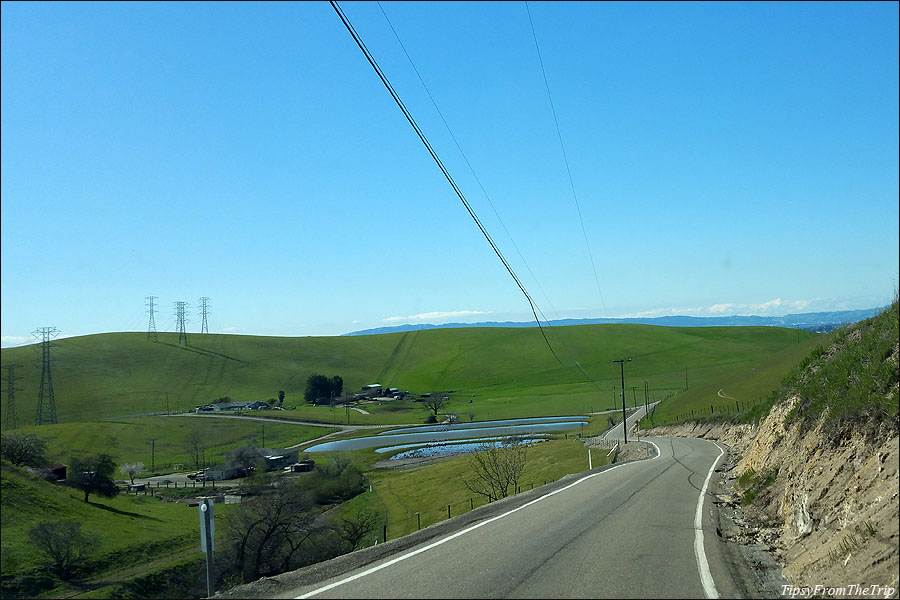 Signs of Spring on the Diablo Range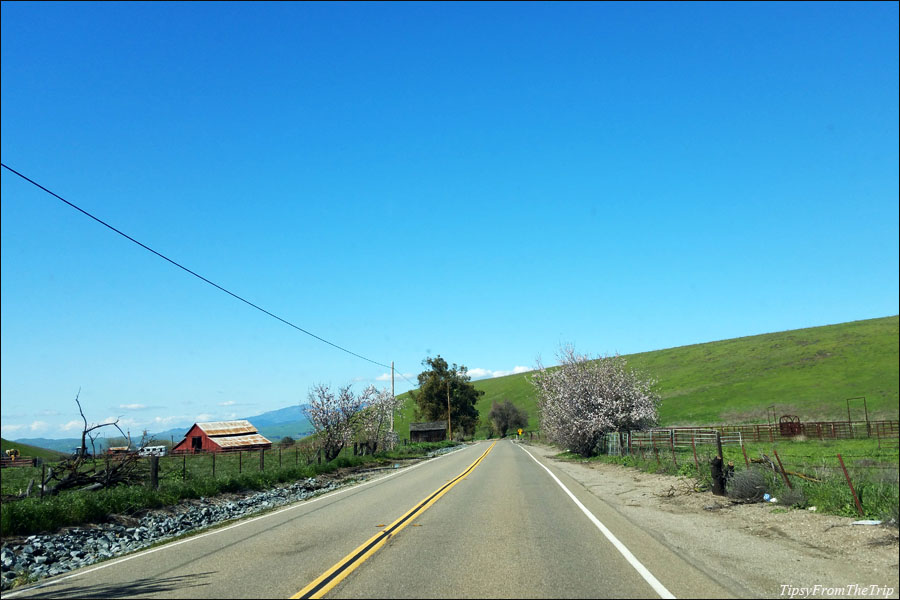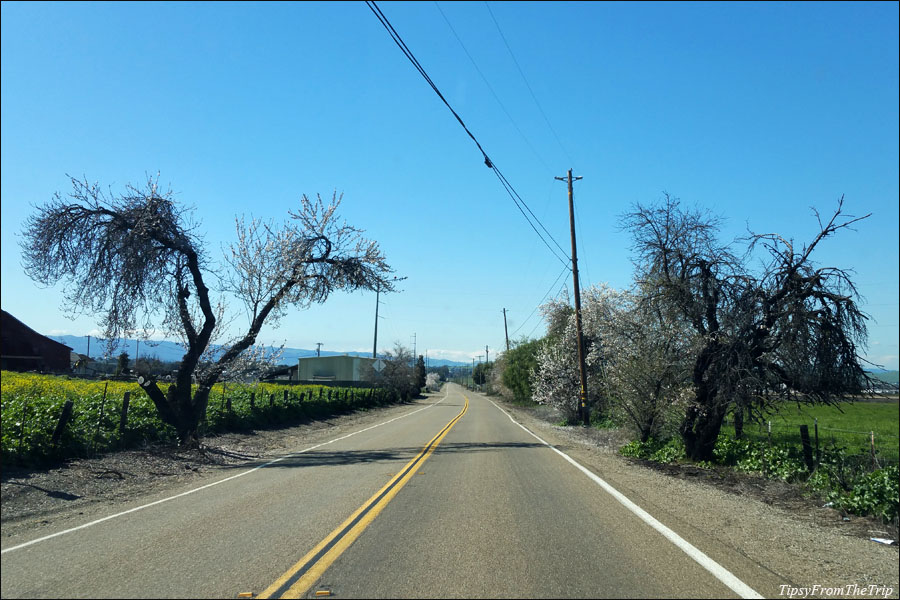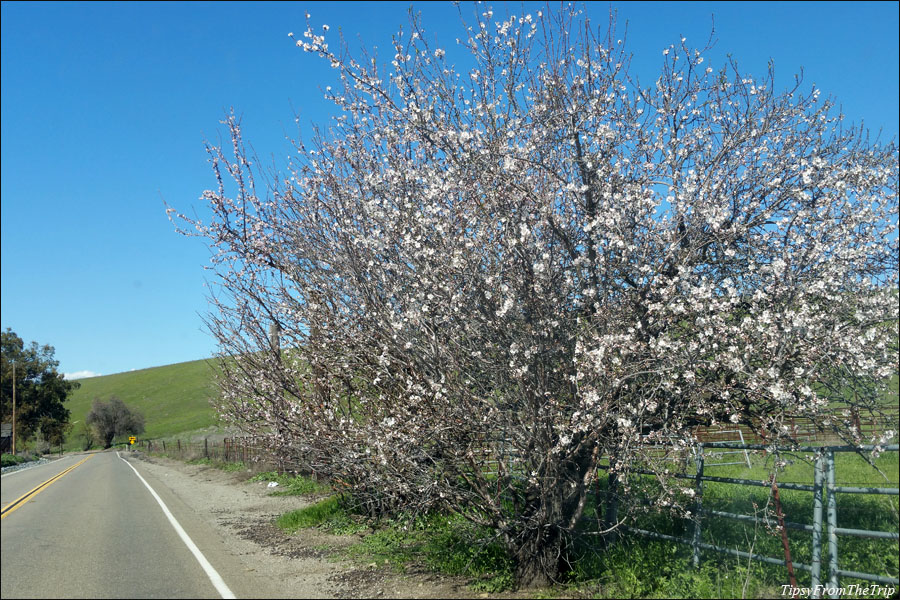 Note: Be careful driving through Patterson Pass. The road can be too narrow for two vehicles for pretty much most of of the drive and there are several blind curves too, along the way. And watch out for bikers who seem to love this route; it is not difficult to see why.
More from the Diablo Range (different parts of it) —
Linking to Our World Tuesday