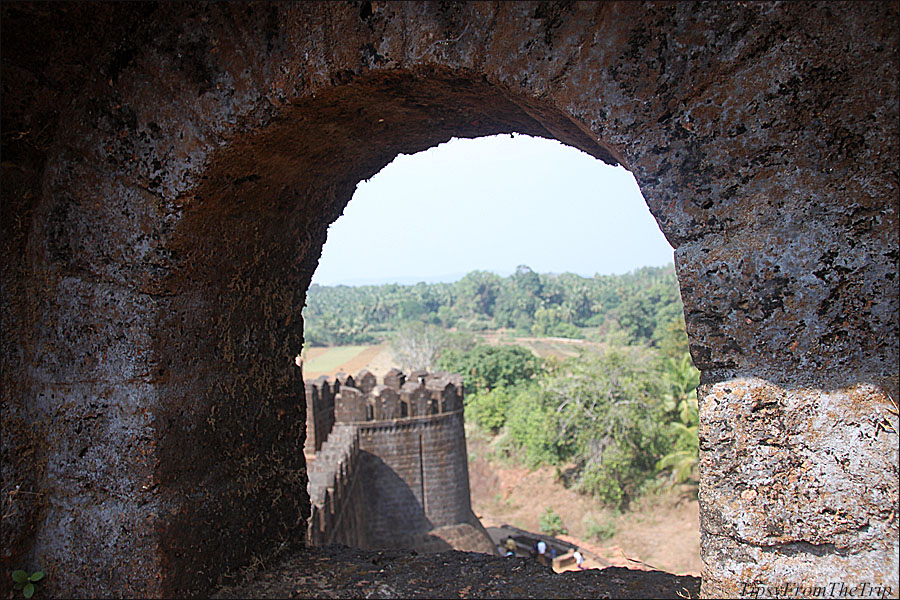 Mirjan Fort in Kumta had been calling out to me since the time I was planning that week-long road trip along the Karnataka Coast. I was longing to see and walk through an ancient Fort in India (it had been a while since I did that) and probably show it to SonnyBoy too, if he showed the least bit of interest towards an age-old structure of this kind. But while I was charting out the trip, I came across a blog post (out of the very few bits of information on this fort) that spoke of how deserted and ominous this place seemed even in broad daylight.
That post made me have second thoughts about Mirjan Fort; especially because we were travelling with little ones. But then on that drive from Gokarna to Murudeshwar, I felt a gnawing desire to see the fort just as we were nearing Kumta. So I asked hubby if we could just drive towards the fort and see the outside of it at least. He didn't seem to mind so we turned off the highway and into a narrow road in a pretty-rustic setting and found ourselves outside a massive structure that might have been a red one. Now several shades darker thanks to the rains and almost-dry lichen, the Mirjan Fort still looked mighty and impressive.
Parked outside those tall walls of another age, were a couple of school buses and a few cars, making it quite an anachronistic sight. But that was great news for me, as that meant we stood a chance to get into the fort and see all of it for ourselves.
So my then 5-year old and I walked right in talking about moats and canons and high walls and war and enemies and all of that. I'd given him a little briefing on what a fort was and he was more than interested to get in and look around.
Mirjan Fort seems to have been built with red stones and to have been partly rebuilt while some parts remain in ruins. A tour of this fort was like a walk through history. I could imagine the number of people who toiled to construct this sizable fort with its bastions, merlons and even a well. I could imagine it as a seat of defence with its canons and draw bridge and all.
We walked around the ruins, went down the steps that led to the well, up the steps to the watch tower, and tried to get a peek at the water in the well.
Half an hour later, I was so thankful that we weren't the only ones with plans to walk into those tall enclosures in the middle of nowhere. Actually, it was just a stone's throw from the highway yet it seemed just that — the middle of nowhere, but in the middle of a lot of greenery.
About Mirjan Fort
An information board in the middle of those ruins inside the fort told me that this fort sprawled over 11.8 acres of land, dates back to the 1600s. And that it came up under Shareef-ul-Mulk, a governor of the Adil Shahi dynasty who ruled from Ponda near Goa between 1608 and 1640.
However, if you go online look up the history of this fort that's said to reflect Islamic and Portuguese architecture, there are different versions of its origin.
How to get to Mirjan Fort
Mirjan is located between Gokarna and Honnavar. This fort in Kumta Taluk is around a half hour drive south from the temple town of Gokarna to be a bit more elaborate. The sign board on NH66 (Panvel-Edapally highway) that is supposed to direct you to the fort is quite a small one that you are likely to miss. You might want to turn to Google Maps (or a navigation system of your choice) to guide you to Mirjan Fort Road (the narrow, unassuming road that you see in the picture above).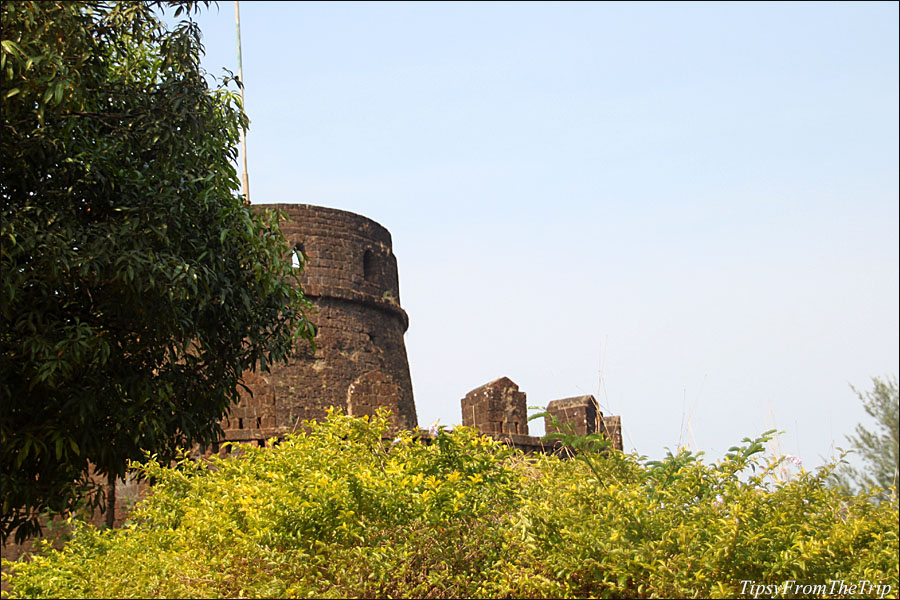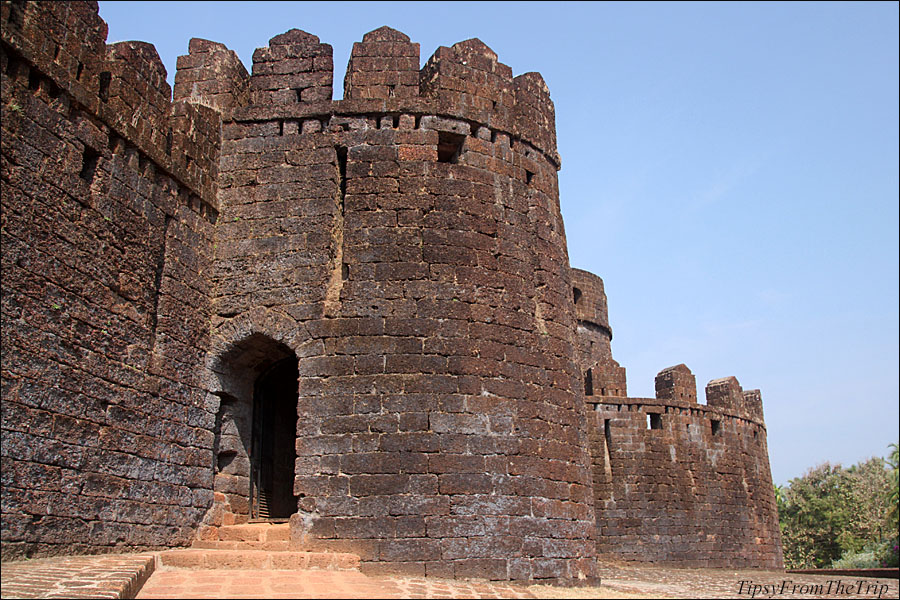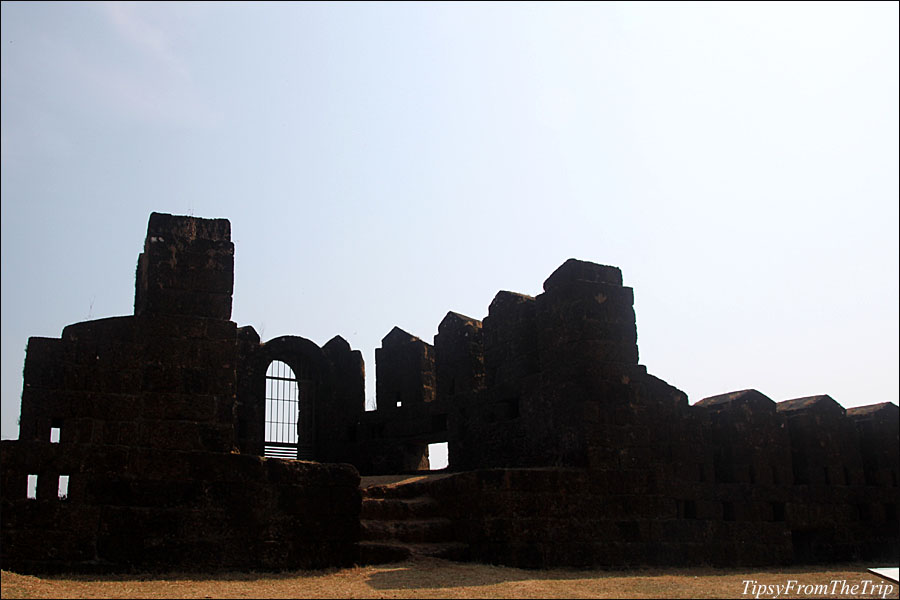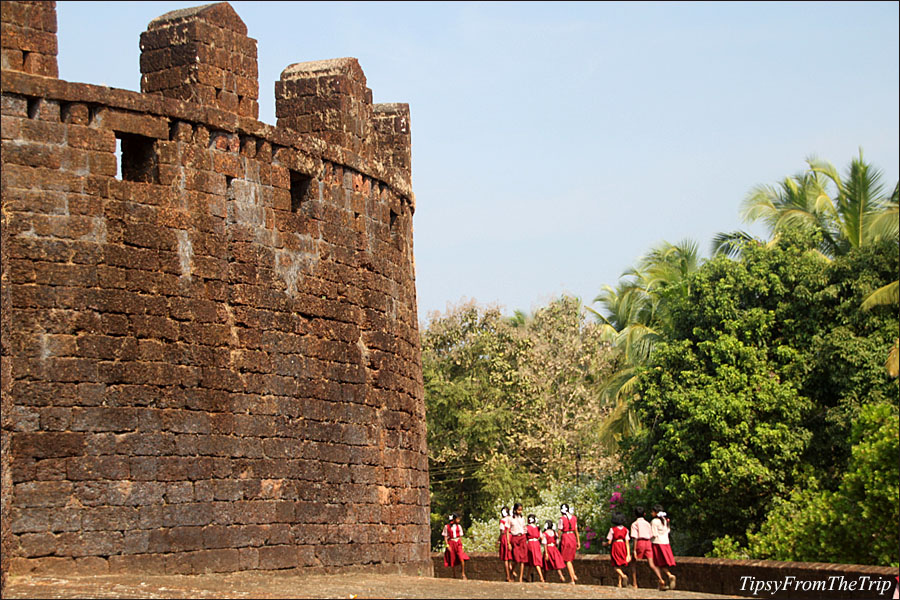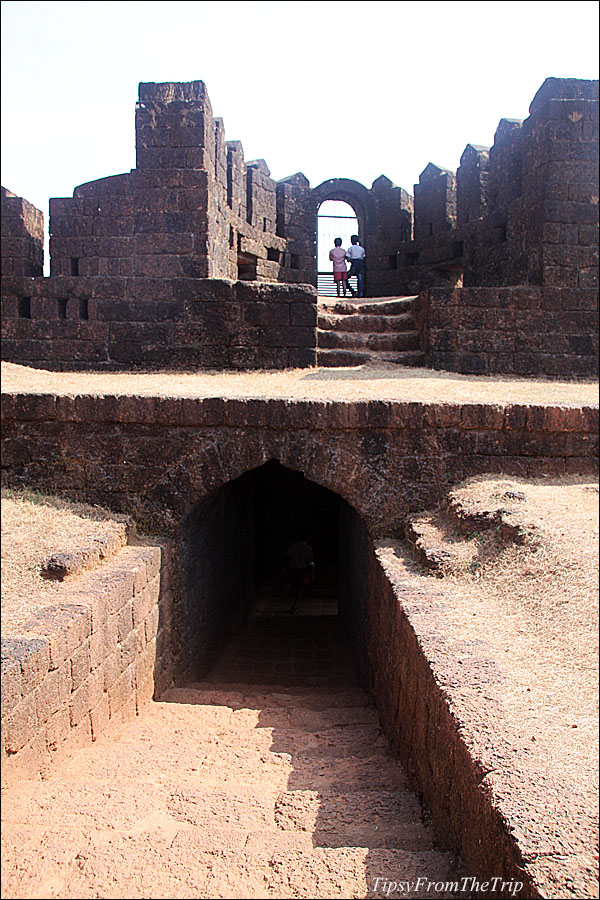 More posts from the KA Coast —
Linking to OUR  WORLD TUESDAY