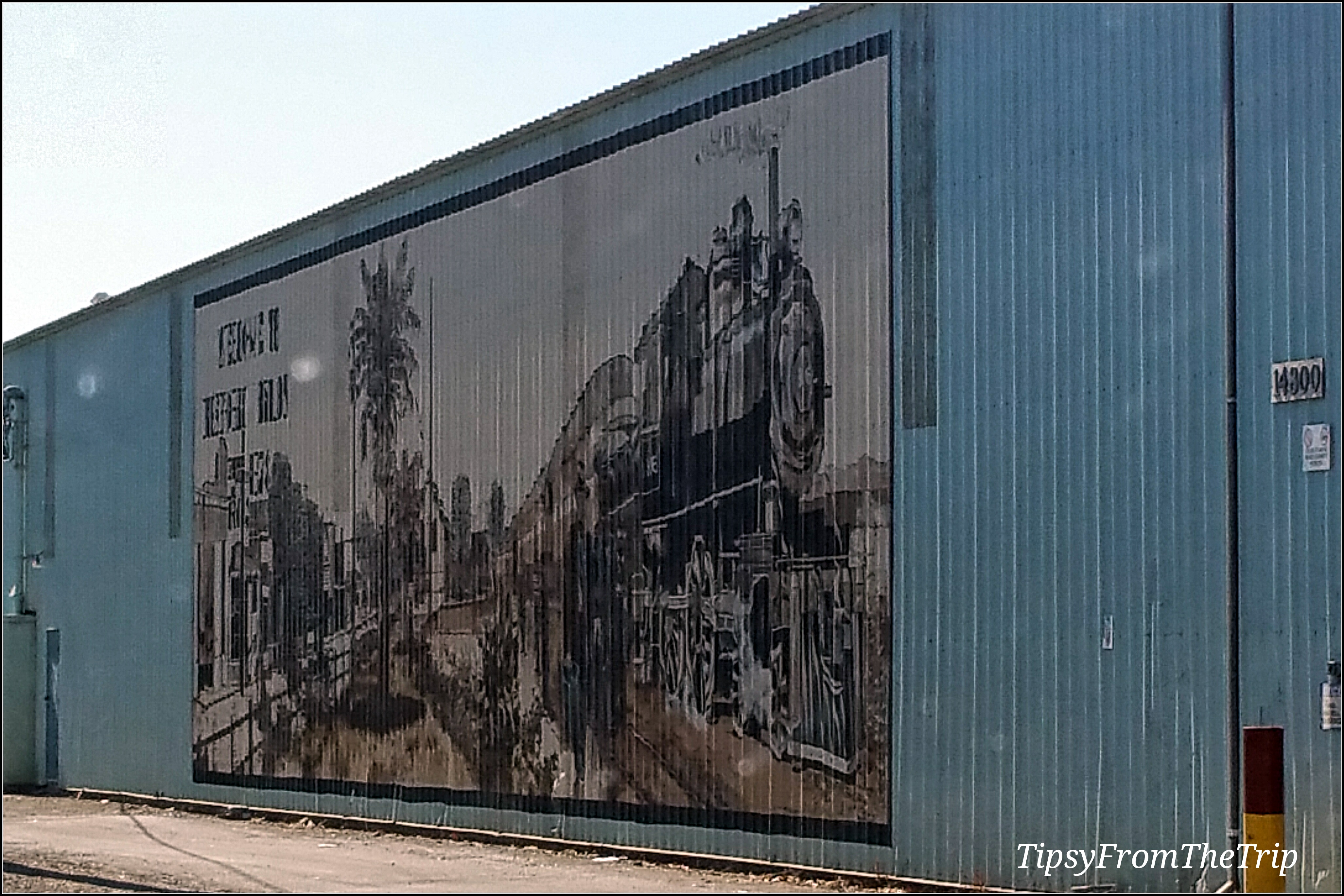 Byron, Ca is a small city between better known places like Brentwood and Tracy. It was on drives between these two places that I found this Welcome to Historic Byron mural. These are drive-by shots from the two lane Byron Road that connects it to Tracy, CA.
The Welcome to Historic Byron mural is a picture of train, a building labelled Byron Times and people who seemed to belong to the early 2oth century — clearly a look at the history of the town. These murals made me want to read up on Byron. And what I learnt was that Byron was not always this quite little town it seems to be today. In the 1900's it welcomed many a famous person to a fairly well-known resort called Byron Hot Springs, which fell victim to several fires and other misfortunes. It seems to have some rail history too.
This mural is said to have been designed by Chantelle Leighton and local artist Bill Weber. And put together by several artists. And the mural seems to have been on those metal walls since 2013.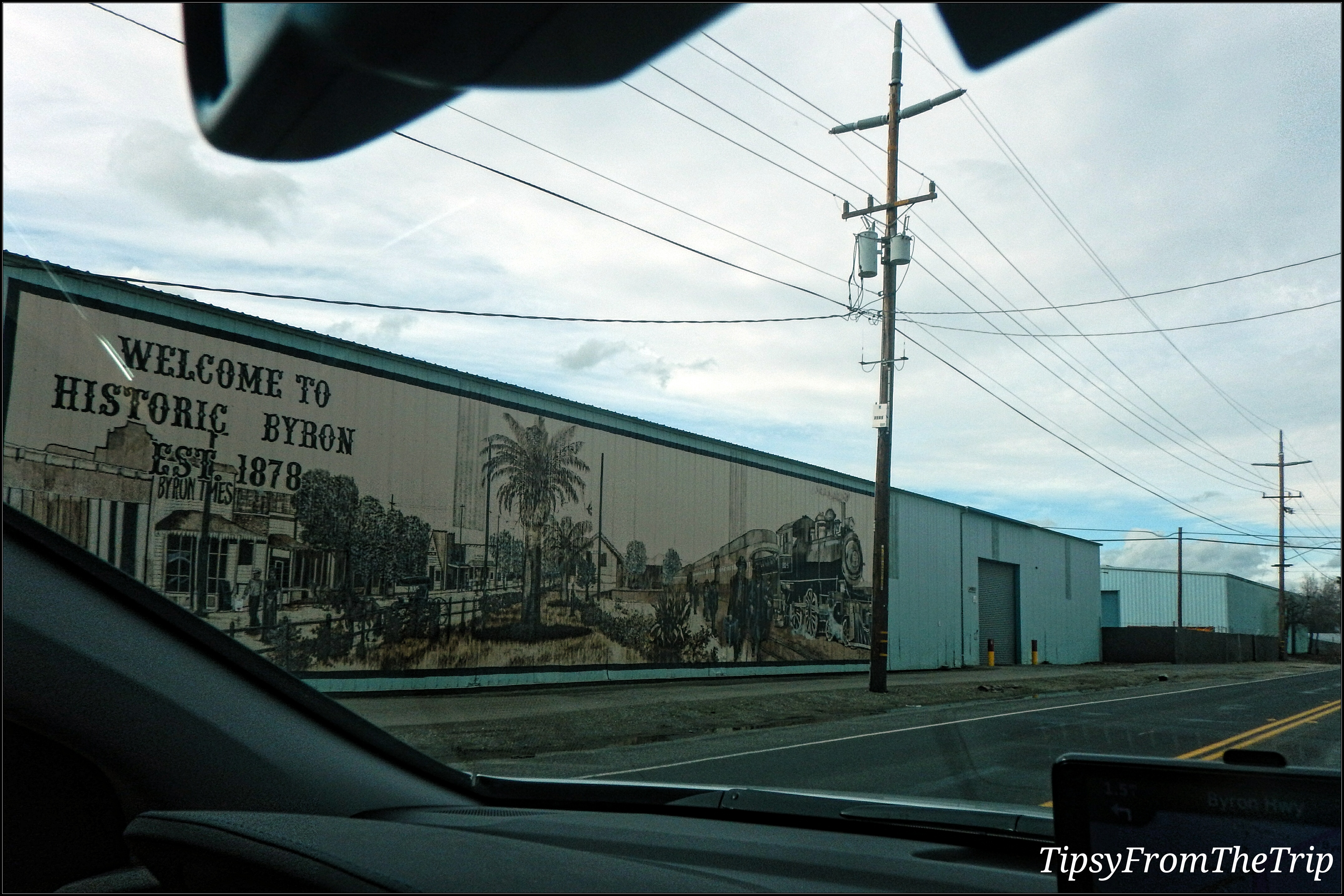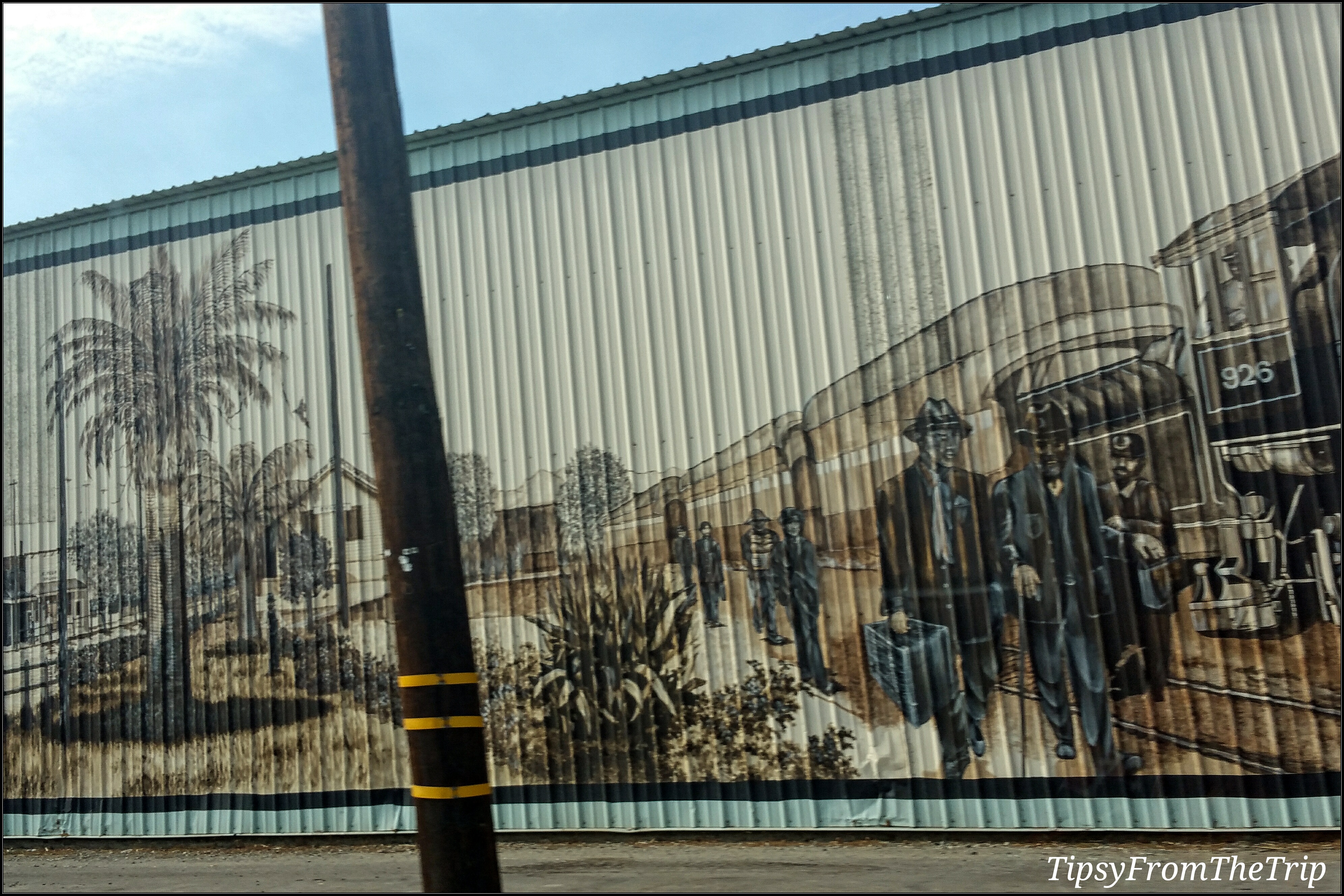 Do you have more information on this town in Contra Costa county to share with us? Let us know in the comments.
Linking to 
If you like murals, you might want to see —