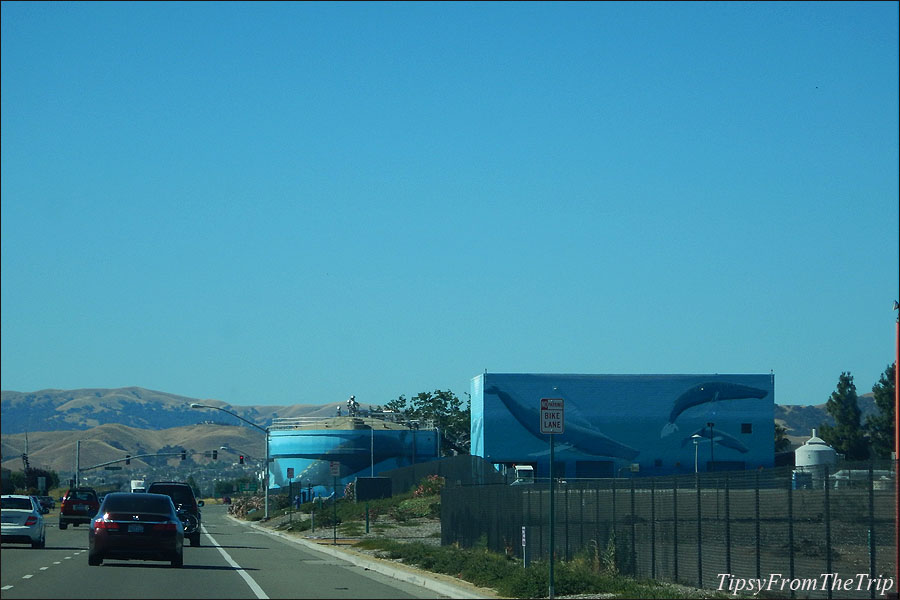 Every single time we've driven through CA-84, these 'whale murals of Livermore' have been such a roadside treat and almost every time I've taken some drive-by-shots of the whales, with the hopes of picking out the best of them and linking them to Monday Mural. I don't know if these are the best among them but finally, some of those works are going up on the blog.
These murals are from the walls of 'Livermore Water Reclamation Plant' in Livermore, California. The whales on these huge tanks – I hear — were painted by artist Darren Greenwood who is a veteran at painting marine life. These murals date back to 2010. And they are unmissable if you are on this state highway between Interstate 580 and Interstate 680.
Look at these whales and you will see all kinds of them from the humpback whale to the Gray whales. I hear that there are more paintings of sea creatures on other buildings of this Water Reclamation Plant in Livermore.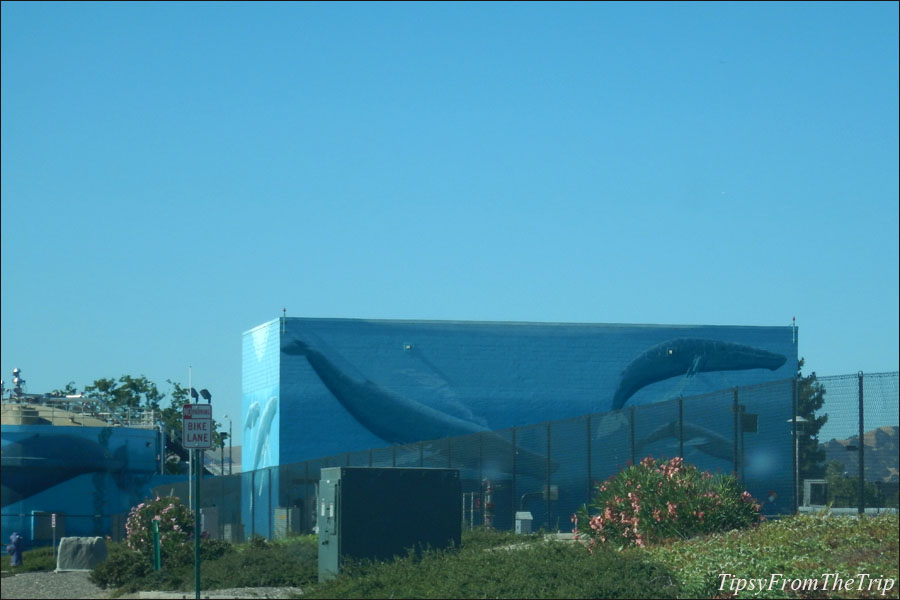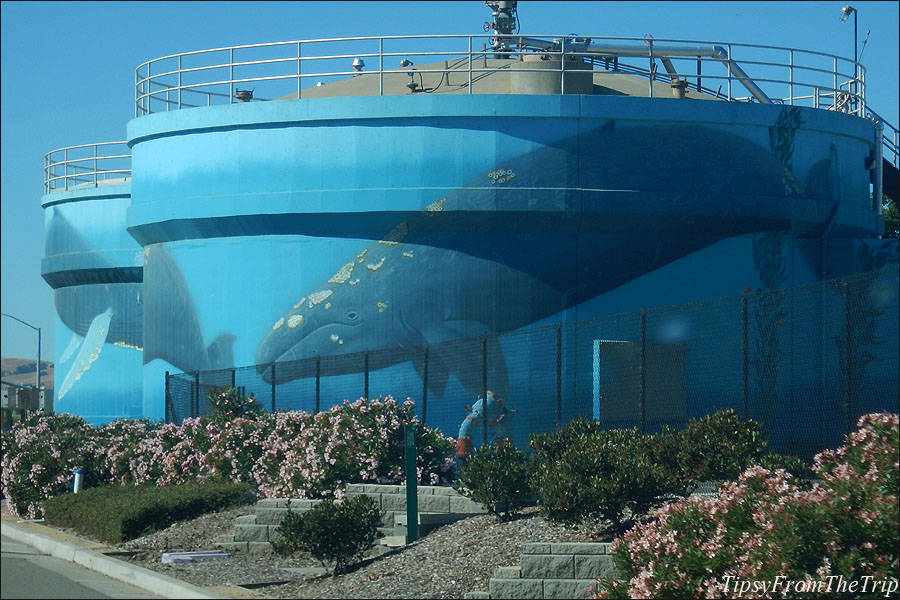 Linking to the meme:
Monday Mural hosted by Oakland Daily Photo
If you like murals, and would like to see more, visit: Murals on Tipsy from the TRIP