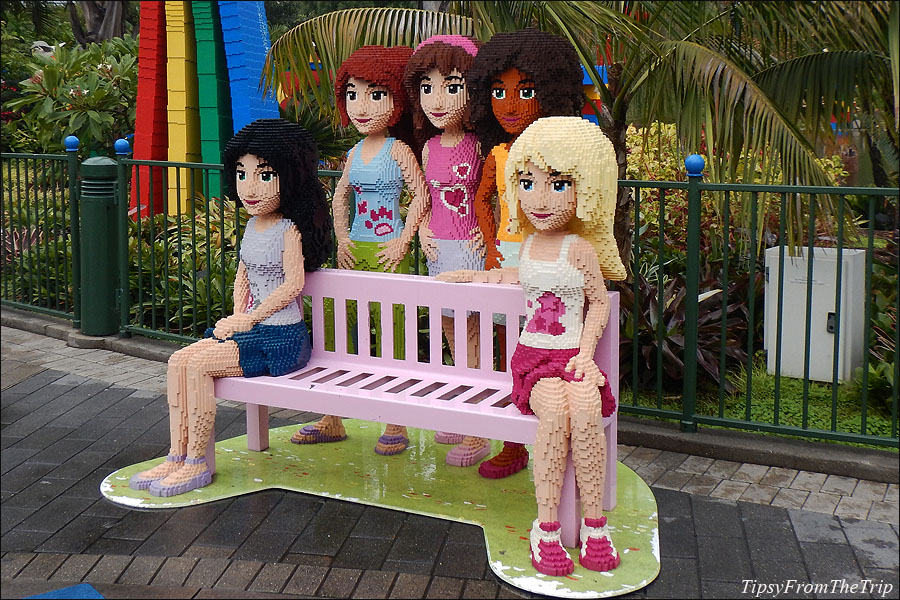 It was December and the schools had closed for Christmas and New Year. That meant it was time for a trip and since the previous trip was to a National Park, we thought it was only right to chose a kids' destination and we settled on Legoland. I must confess I wasn't too excited about the trip. I just decided to play along because we just had to go; the promise to take sonny boy there had been pending for a bit. Having gotten ourselves to Carslbad, Ca where the Lego-themed park is, I found myself being awed by artistic brilliance that seemed to define this place.
They say Legoland is ideally for kids below the age of 11. It might be; most of the rides were thought out keeping elementary kids in mind. And then there was all that colour that seemed to scream out to little children. But this mom in her mid 30's was drawn to the man-made marvel that this place turned out to be.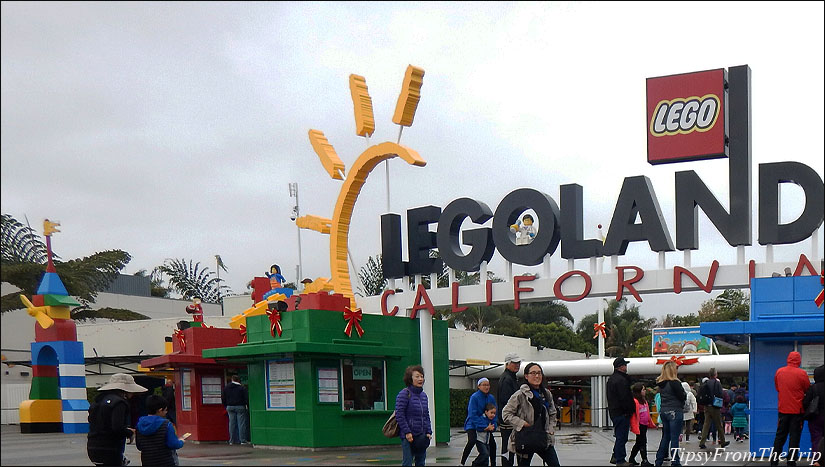 I was expecting huge structures made to look like giant Lego blocks. What I wasn't prepared for was this theme park showing me that what you can do with Lego bricks is literally limitless. From critters to international landmarks, from life-sized Lego figures to a pretty-tall Christmas tree made of Lego bricks, Legoland turned out to be the perfect Christmas present wrapped in layers and layers of almost-unbelievable creativity.
Now let me let you discover what wonders lie within that wrapping called Legoland:
One of the first few models I got to see inside the gates of Legoland was this piece of the Lego Friends beside a bench you could sit on. The minute my then-almost-3-year-old girl saw this model, she ran up to that hot seat and posed with the girls and demanded that a photo to be taken.
Further inside Legoland, we visited Fairy Tale Brook. Just like the Story Book Land in Disneyland, this attraction offered a boat-ride through a brook showing us Little Red Riding Hood, Three Little Pigs, Cinderella, Gretel, Snow White and the dwarfs, even Jack hanging onto a Beanstalk. All of them oozing building-inspiration.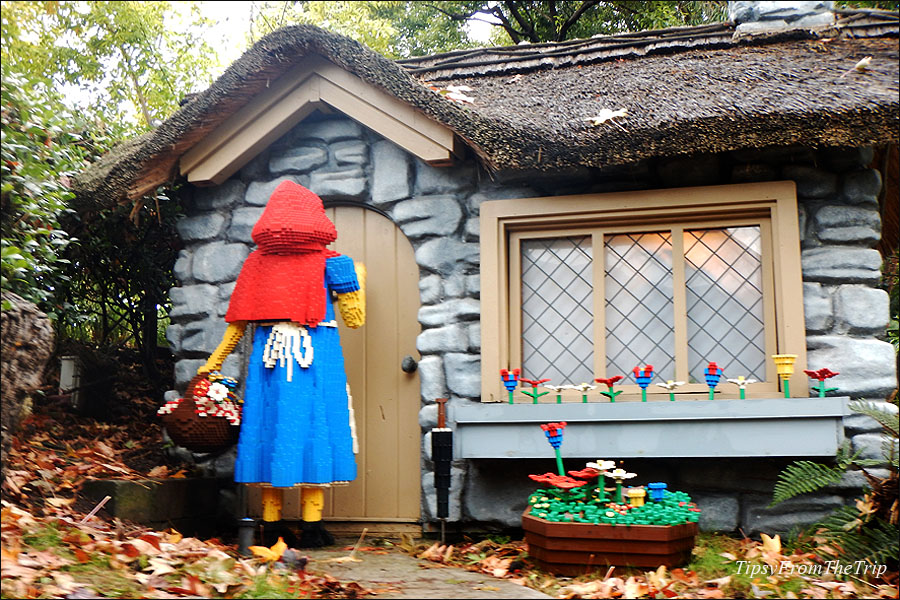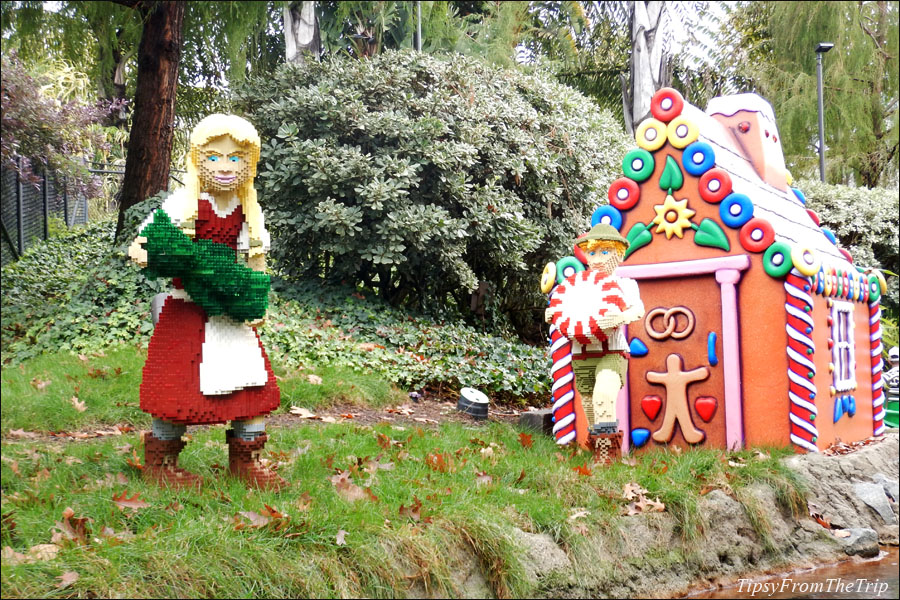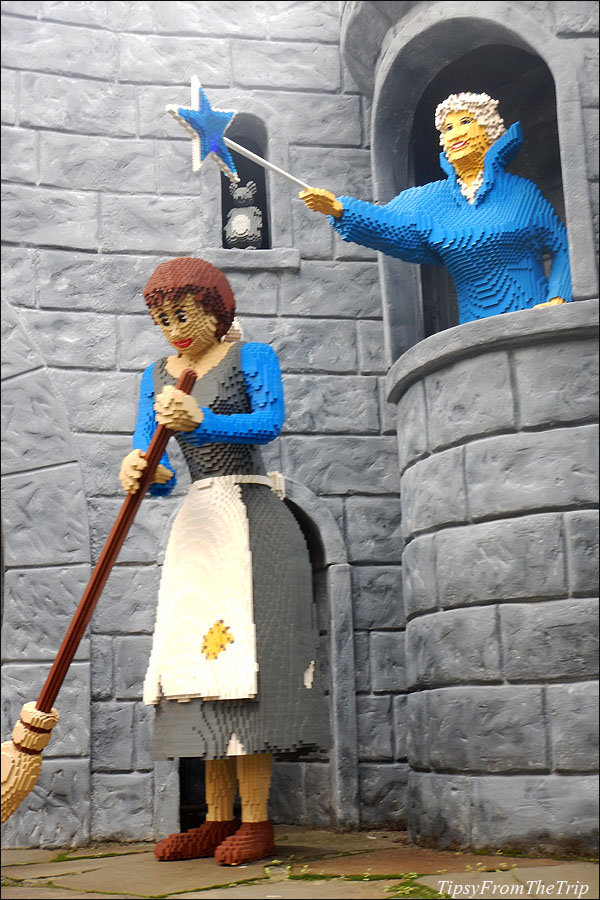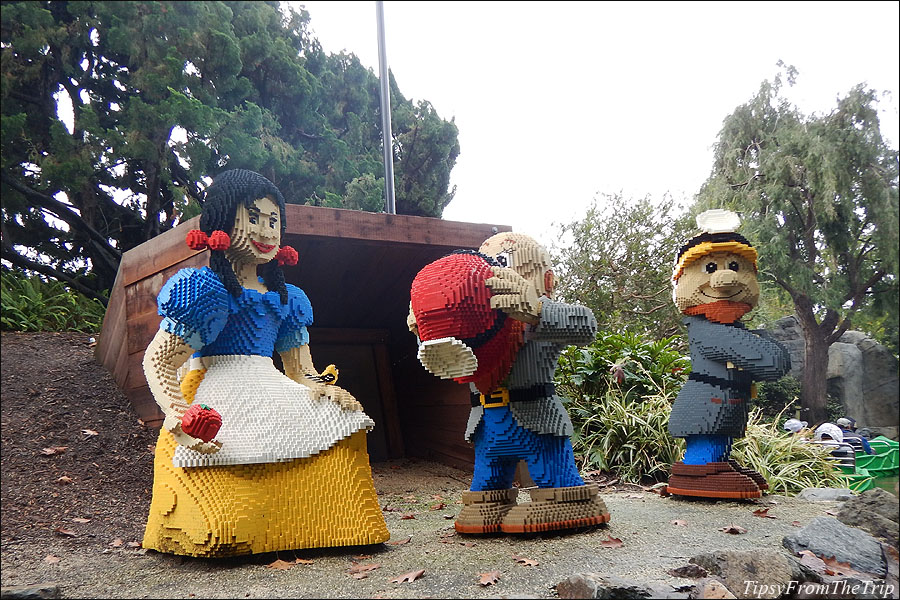 Then, there's the Coast Cruise that also is a ride through the waters of Legoland, showing you bigger Lego structures, these, iconic landmarks from all over the world: Sidney's Opera House, The Eiffel Tower and the Taj Mahal are just a few of them. There's even a Mt. Rushmore. More Lego-inspiration!
What turned out to be my most favourite part of Legoland was Miniland USA. This is where some of USA's most architecturally-appealing cities like San Francisco, New York, New Orleans and Las Vegas had been built, and built entirely with Lego bricks. Washington stands out too. The amount of work and craft in there is so much that it would be such a sin if I didn't show you as much of it as possible. And that means it needs a whole post. Wait till you see it all.
For now, here's a teeny-weeny tease of Legoland's 'Miniland USA.'
This park in San Diego County is an enormous exhibition of Lego creations, vision and talent, not to mention 'hard-work.' Here are some more specimens of mini-brick constructions from different parts of Legoland, California: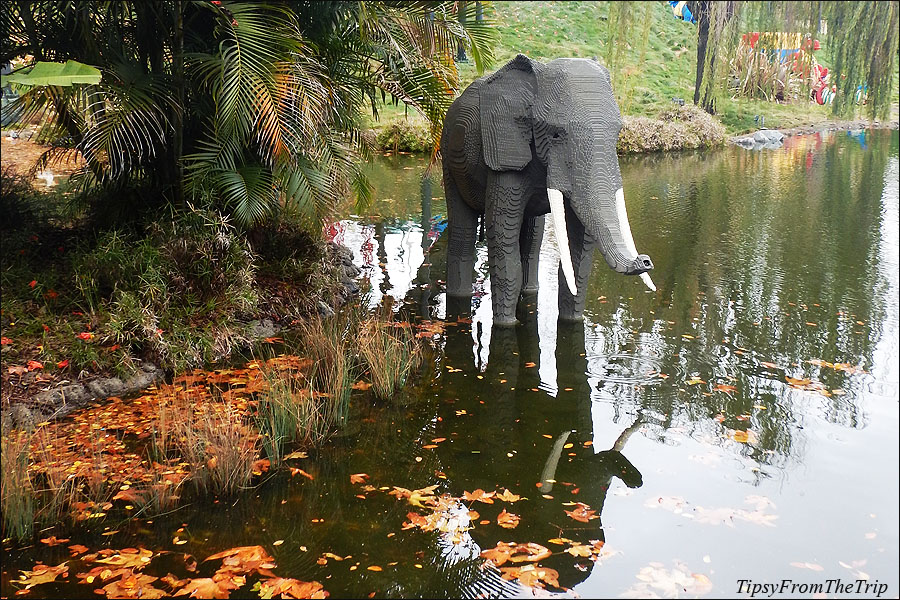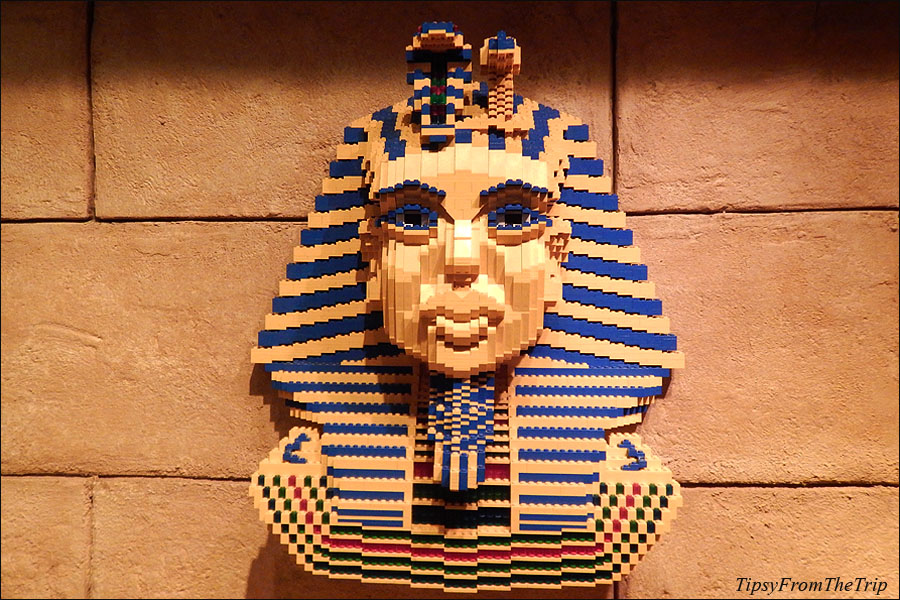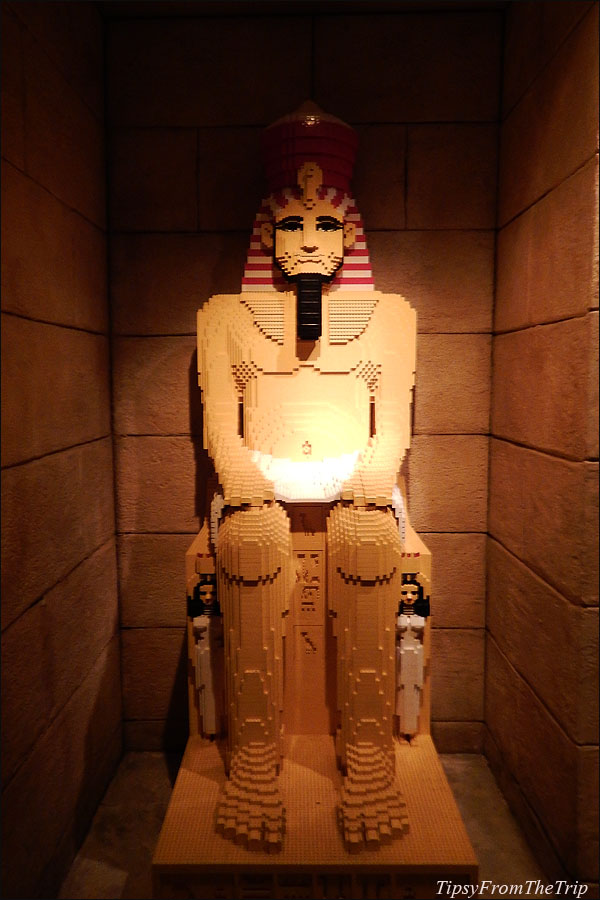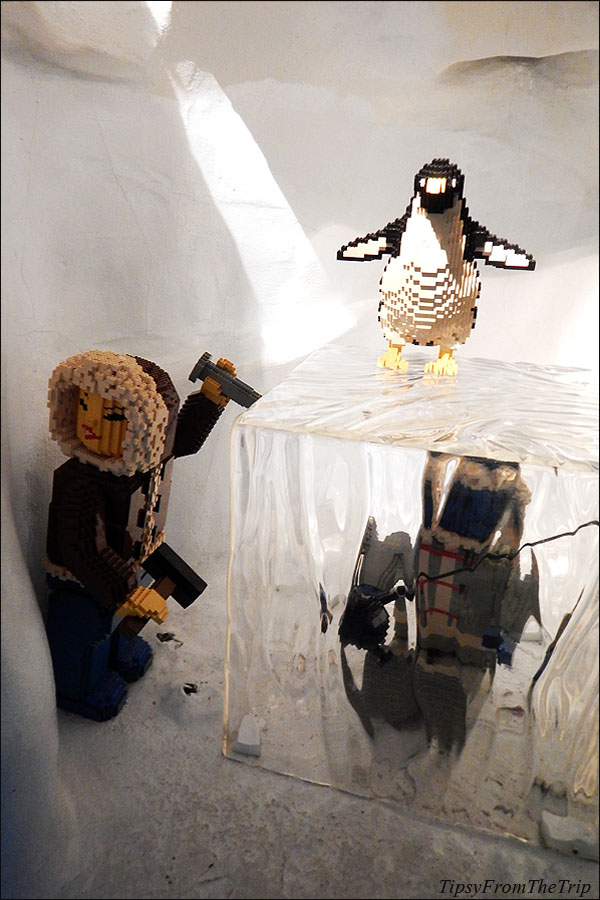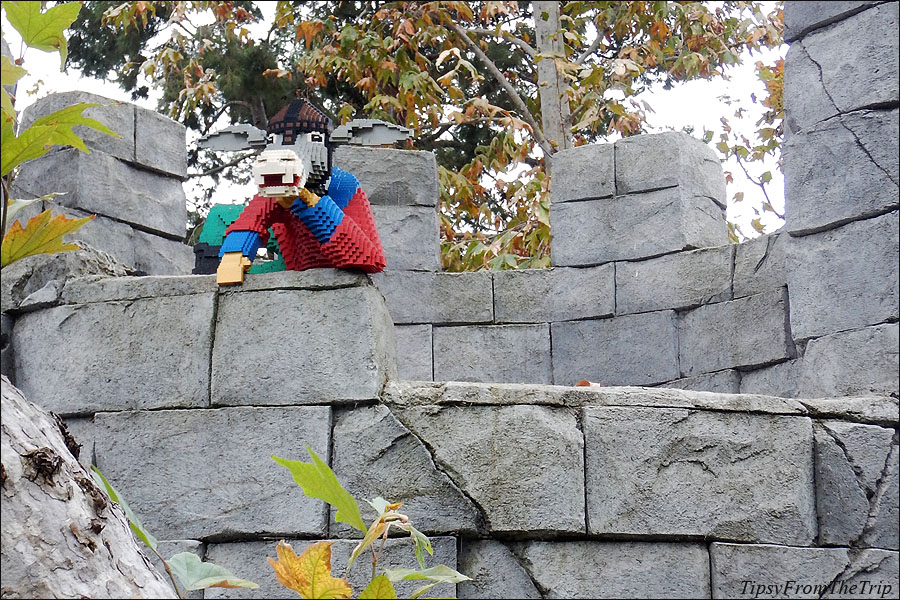 Are you awed by the artistry in this theme park? Or inspired?
Linking to —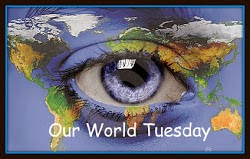 Our World Tuesday
Looking for kids' trip ideas?
–>Check out 'The happiest place on earth'
–>Things to do in Disneyland, TODDLER EDITION
–>Watch the Pixar Play Parde in Disney California Adventure (DCA)
–>See the miniature California at California Adventure (park)