On a surf shop in Mill Valley, CA is a fish-shaped mural; a very colourful one at that. I'm wondering if this piece of art is a work by  Zio Ziegler, an artist from the area. I remember seeing another mural of his in a big city called San Francisco, near here. And I realize I see the same style –a figure filled with lots of details.

Coming back to the fish — or should we call it a shark — in Mill Valley, I've seen this one a few times, on my trips to Marin county and further north. It stands close to where Highway 1 and 101 fork and for me, it seems to have become a reminder that it's time to take the left prong that takes us towards that part of the Pacific Highway that's called the Shoreline Highway.
I've even photographed that artwork several times. A few weeks back as we headed to Muir Woods I saw it again and this time, it gets to go up on the blog for Mural Monday (Hosted by Oakland Daily Photo).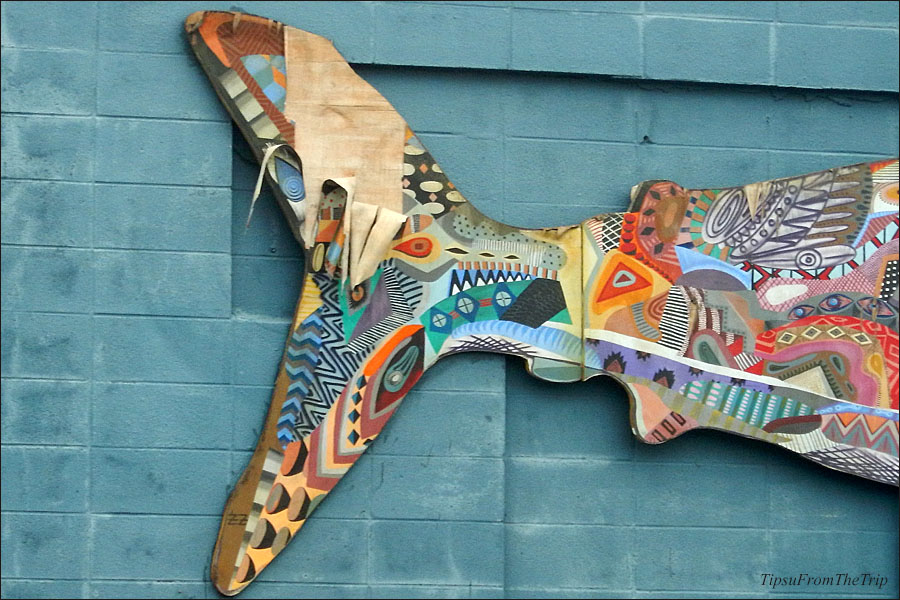 If you'd like to see the Zio Ziegler Mural I came across in SF, visit — Found in San Francisco