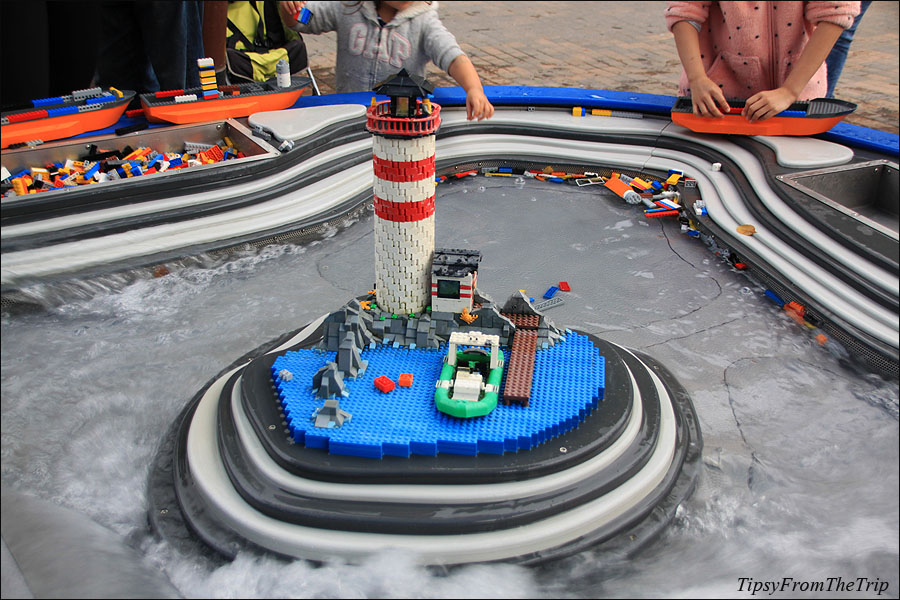 #DidYouKnow: You can play with LEGO bricks in Legoland 😉
Legoland is not an all-inspiration-and-no-room-for-practice, kind of a place. There are Lego bricks all over the park and you can build to your heart's content while you are at one of the Legoland resorts. Yes, you can actually play with the Lego bricks! 
It is a theme park with lots of rides and photo opportunities and all of that. But the theme is LEGO and that, this park takes seriously — from exhibiting models of all kinds to mega-structures made of what look their signature Duplo bricks. There is a lot of inspiration around the park and then there are also the places where you can put bricks together and build whatever you desire. There is a lot of raw material at your disposal, here at Legoland.
We first came across these bricks-to-build at the Legoland Hotel lobby. Here, while daddy was checking in, the kids got right into a pool of Lego bricks and were trying to dress up a column in the middle of it. And mommy did what she does best (read she let herself be impressed by the generosity of the resort and took a few pictures for the record).
And that, laid the foundation for that trip to the Legoland in California.
Up in our Pirate-themed room, we found a box of Lego bricks left there for guests to ward away boredom with. I'm not kidding; it was left there for us to use while we were there, like the TV and electric kettle and the mini-bar. (And that's not all. If you are able to complete a treasure hunt around the hotel, then you have the key — a number code to a treasure chest in the room,  which holds a Lego Mixel pack you can take home. What fun, huh?!)
Later, after dinner we decided to walk around and explore Legoland Hotel and what should we see — an entire play area with loads and loads of bricks with which kids and grown ups could build away.
The Legoland Hotel is located near the entrance of Legoland — the theme park, and once you walk through that entrance made of what looks like gigantic Lego bricks, there are all kinds of Lego structures to marvel at. And then there are the places where you can dive into those colorful pools and let your imagination go wild.
Here is a look at —I believe —the Duplo Play(area) within the park.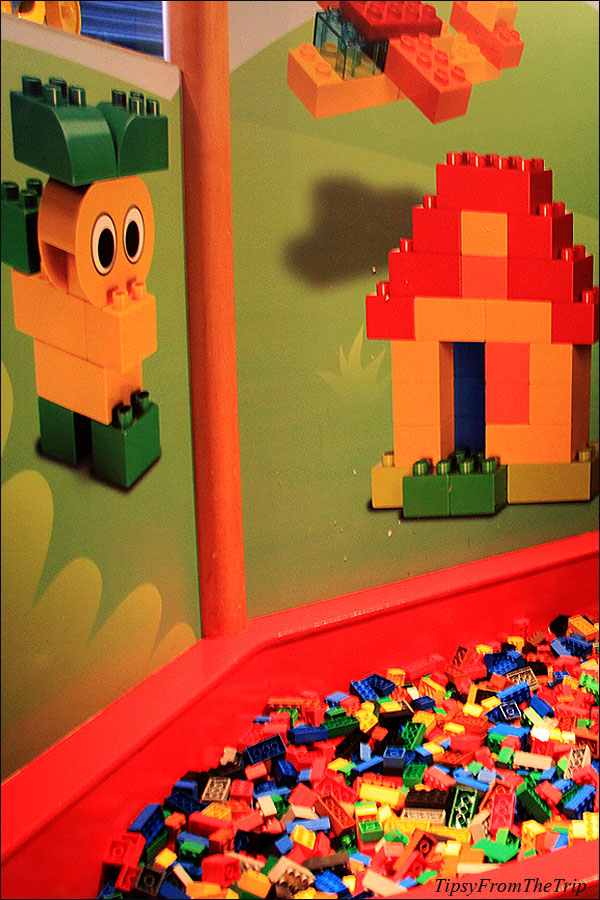 This was an area for smaller ones to play with Lego bricks. But there are places where older kids can share spaces with kids their age and put their heads together and come up with some joint-building-projects.
One of my favorite interactive play areas was where kids could build Lego ships and send them sailing down a structure that's actually got some water in it. Here the participants are given a base to work on. The base is the hull of the ship and what the kids or the family taking part do, is come up with unique designs for their ships. And once they are ready to leave their little harbors, the ships are allowed to participate in a friendly competition with other just-built Lego vessels. How exciting that was! And what a memorable experience, too.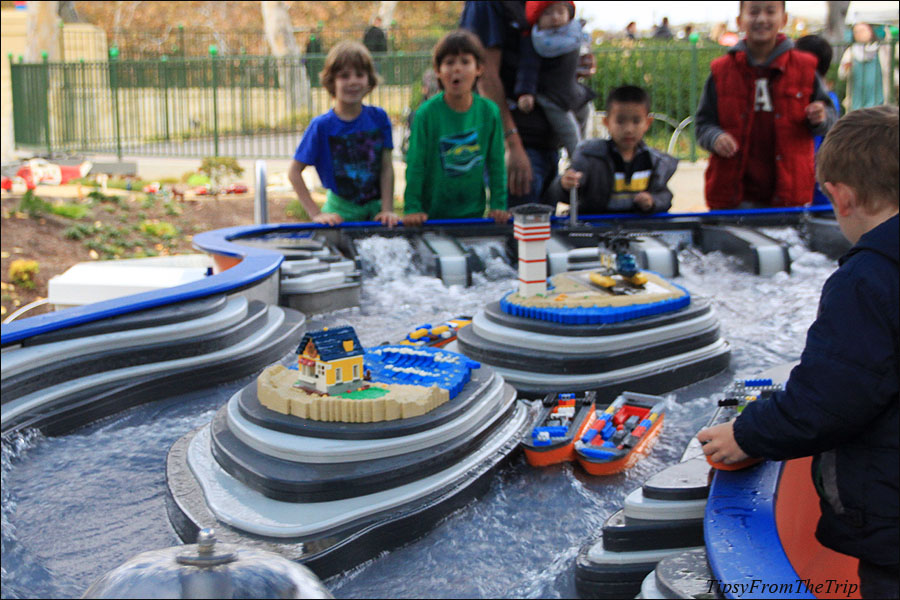 With so much Lego-construction to do, not to mention all that inspiration displayed, Legoland does live up to its name. Whatsay??
Linking to
You might also want to visit–
Legoland – A land of unlimited creative inspiration 
Legoland's California Resort – Official site