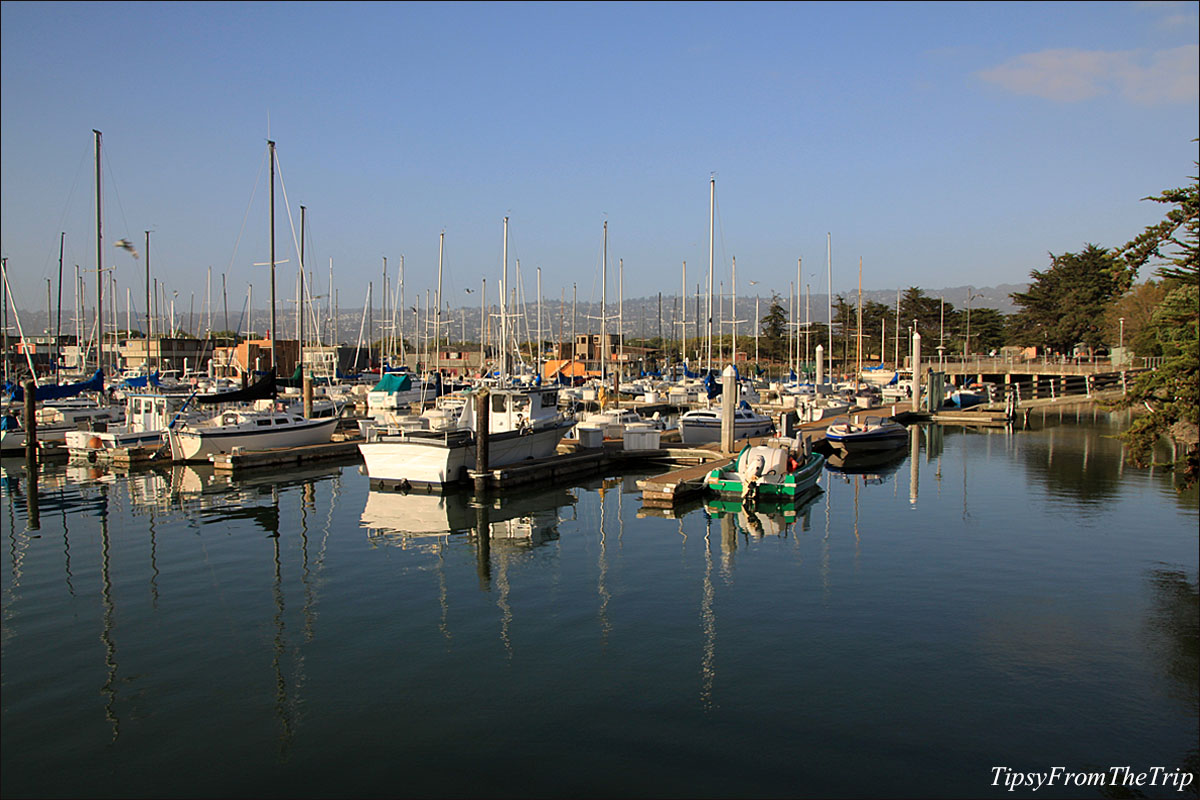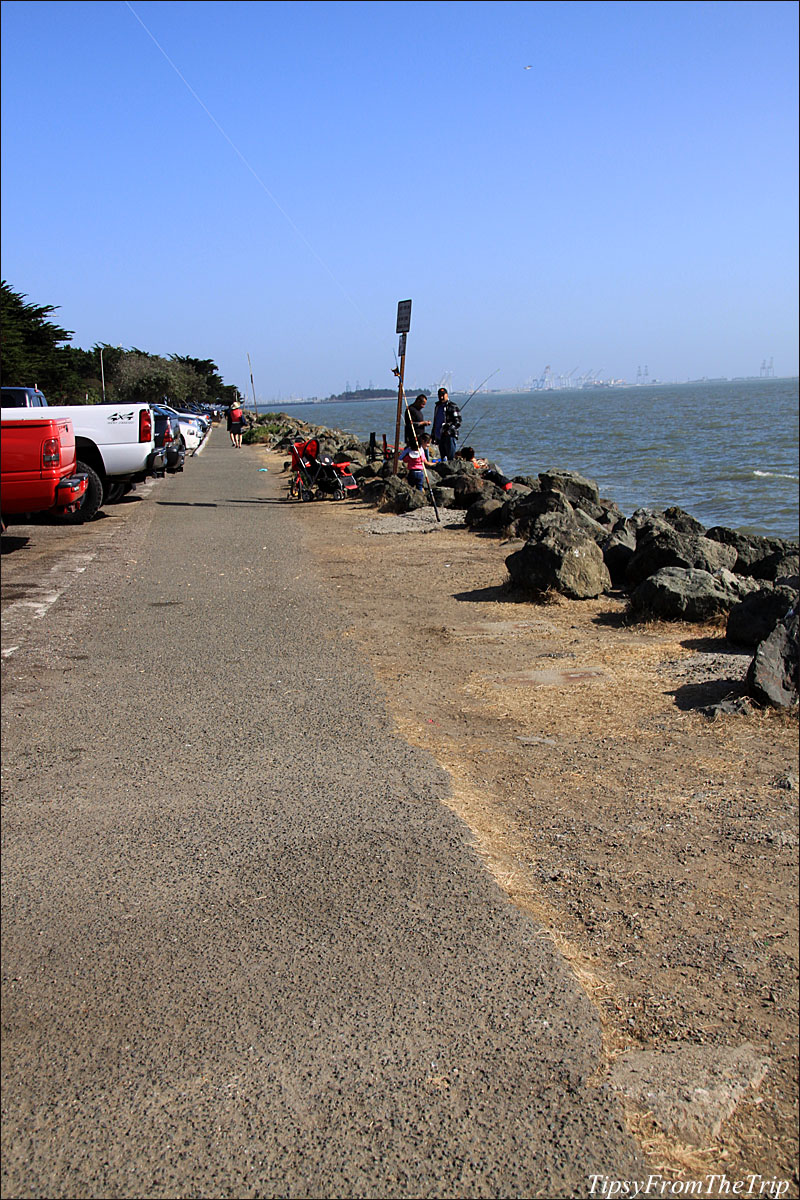 There are several places by the San Francisco Bay where one can stroll around and enjoy the panoramic views of the bay. Today let me take you on a trip to a piece of land on the East Bay – Berkeley Marina, through some pictures from an afternoon spent there.
Berkeley Marina, as its name suggests is in the city of Berkeley and is a portion of land that juts out into San Francisco Bay.
It was a cool July afternoon when we drove into the Marina area and found some waterfront parking. There, in front of us was the San Francisco Bay glimmering in the afternoon sun and beyond it was a faint skyline of 'The City.'  Through the haze — or was it the famous Pacific Fog that engulfs the area in the summer? I'd like to think it was the latter — we could see the silhouettes of some tall buildings and the unmistakable profile of Transamerica Pyramid. San Francisco looked heavenly that afternoon.
Also visible from Berkeley Marina were the Bay Bridge and the many structures that stood out of Oakland Harbor (the pic. on the left).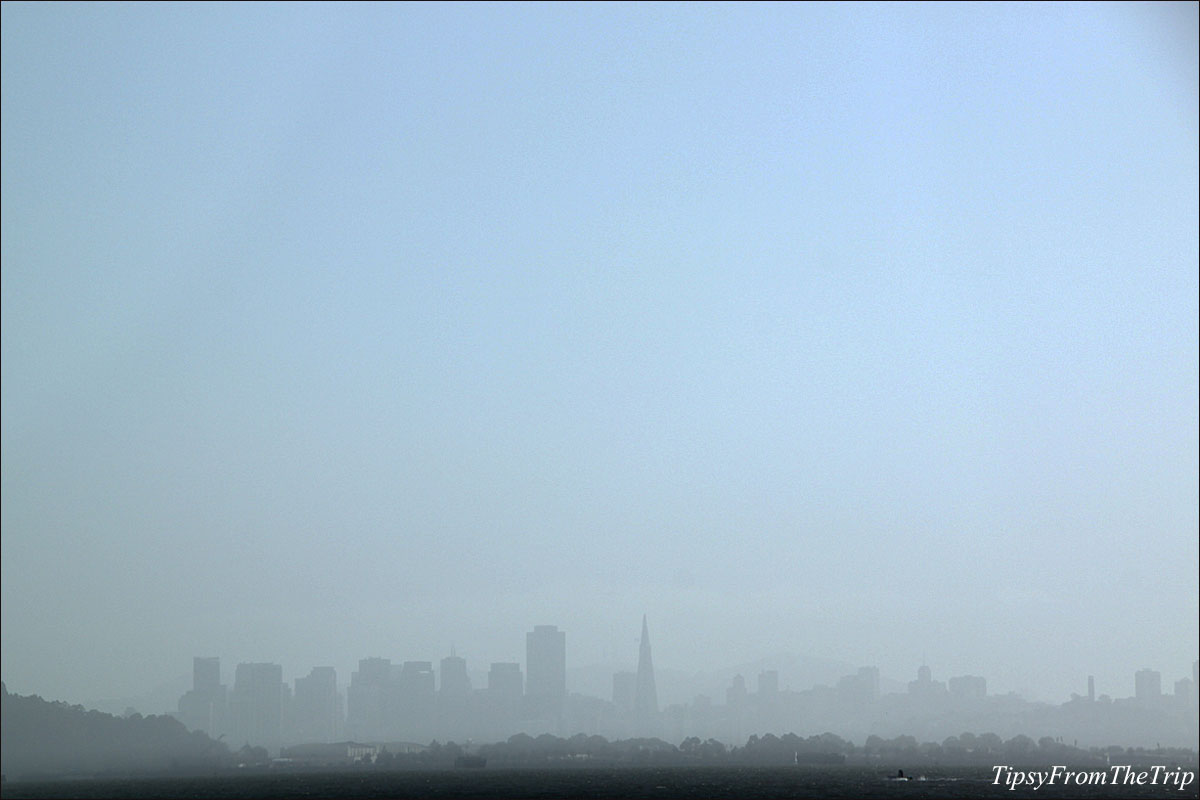 Walking around the Marina, the attractions we spotted that day included the Pier, a sundial, the yacht marina and a park, apart from the sweeping views from there (Don't forget to see the pictures in the gallery, above). A pleasant surprise we came across in Berkeley Marina was the floating homes of Berkeley. The area looked so beautiful and the houses — so inviting, in the evening light. They turned out to be one of my favourite sights from there. Below is one photograph of those houses that are literally in the water and there are some more in the gallery, at the beginning of this post.
If you are in the University Town sometime, do walk around and find those lovely waterside residences. These images don't do justice to the actual picture and the atmosphere there.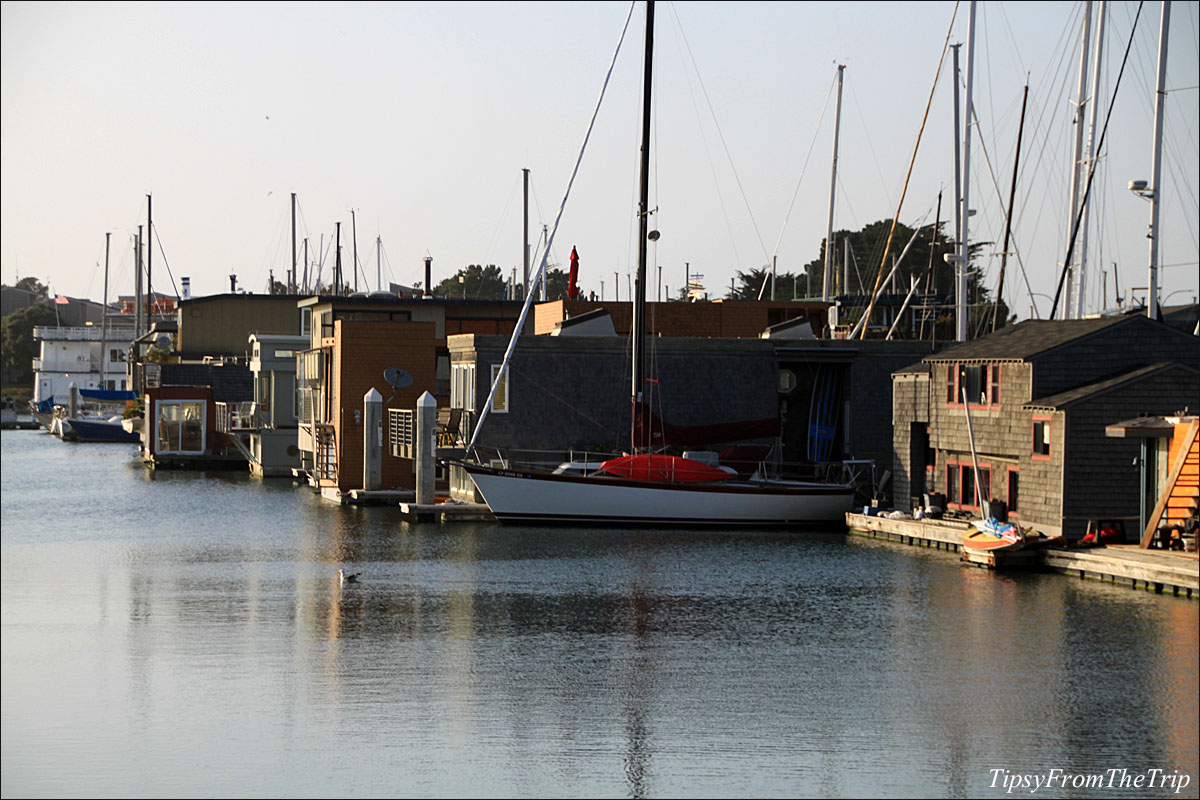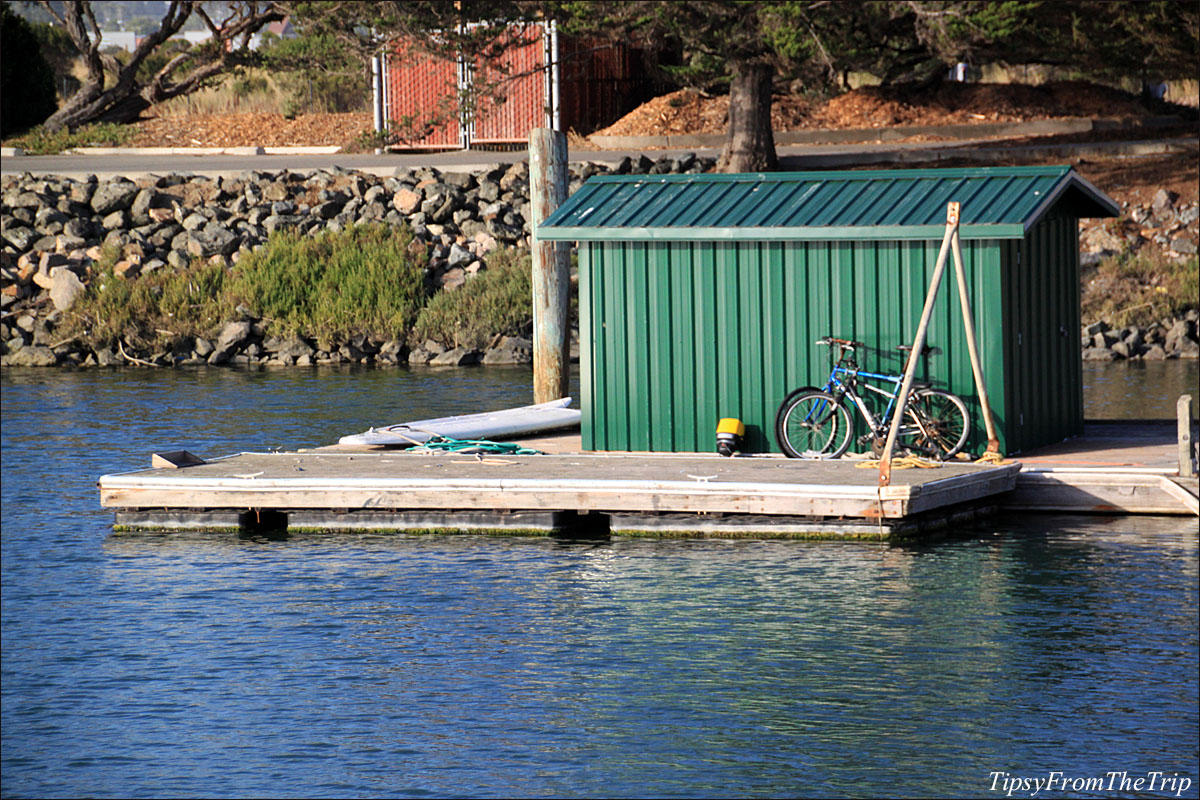 Later in the evening, we watched the sun go down behind the hills of Marin County; that picturesque sunset in another post, soon.
In the meantime, if you live in the Bay Area or have visited the region, would you like to share where you found some great sights of the San Francisco Bay? 🙂
Linking to OUR WORLD