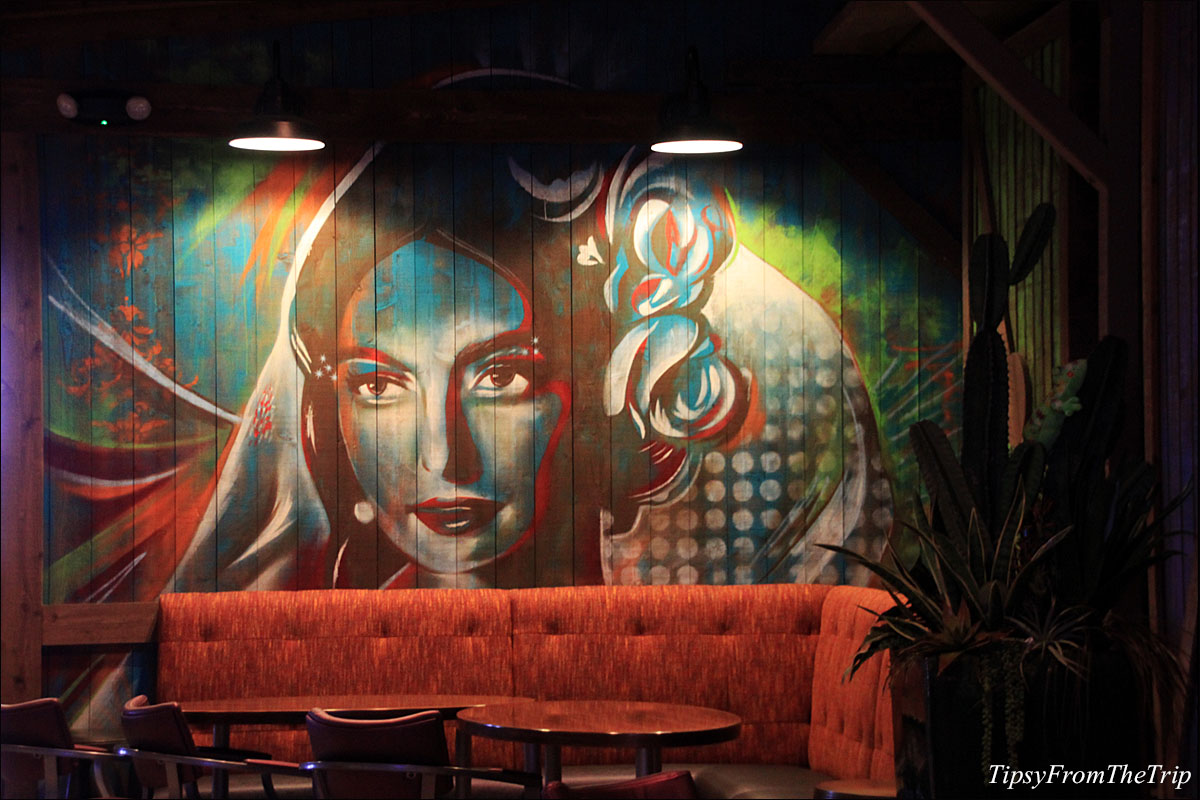 Between the spotting of the Daydream mural from our hotel room in Reno and seeing it from street level, we were exploring Circus Circus (Hotel and Casino). While we were at that, I came across Kanpai Sushi Restaurant that sported paintings of many a dreamy damsel on its walls. The Kanpai restaurant murals were all paintings of women and the dim lighting inside seemed to accentuate the artistry and make the Sushi place quite a show.
On one of our nights there in Circus Circus, Reno, we had dinner at a Mexican restaurant that's on the far end of this area that looked like a food court or a seamless dining area. As I enjoyed my Taco Salad in the midst of all this art, there was so much to see and take in and it sure made for a lovely evening.
Most of the ladies in the murals were created with a limited use of colors and they seemed to be on brick-like backgrounds, making these works look like an attempt to bring into the restaurant some 'street-atmosphere'. (And I must say, it wore the look of a successful project. You can see it for yourself.)
I did not get to photograph all of the lovely ladies in the graffiti-style murals in the restaurant but what I brought back, have become pictures to treasure. Here's sharing those sights with you:
The ladies of the Kanpai restaurant murals: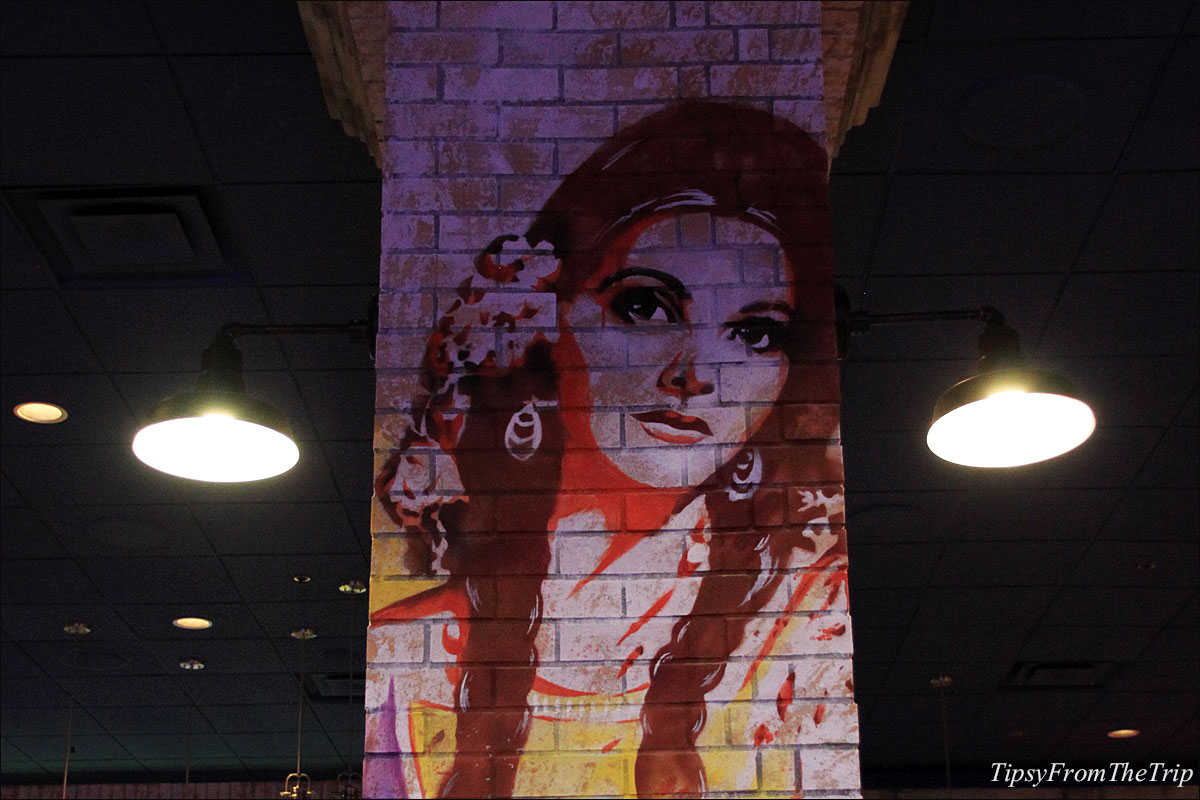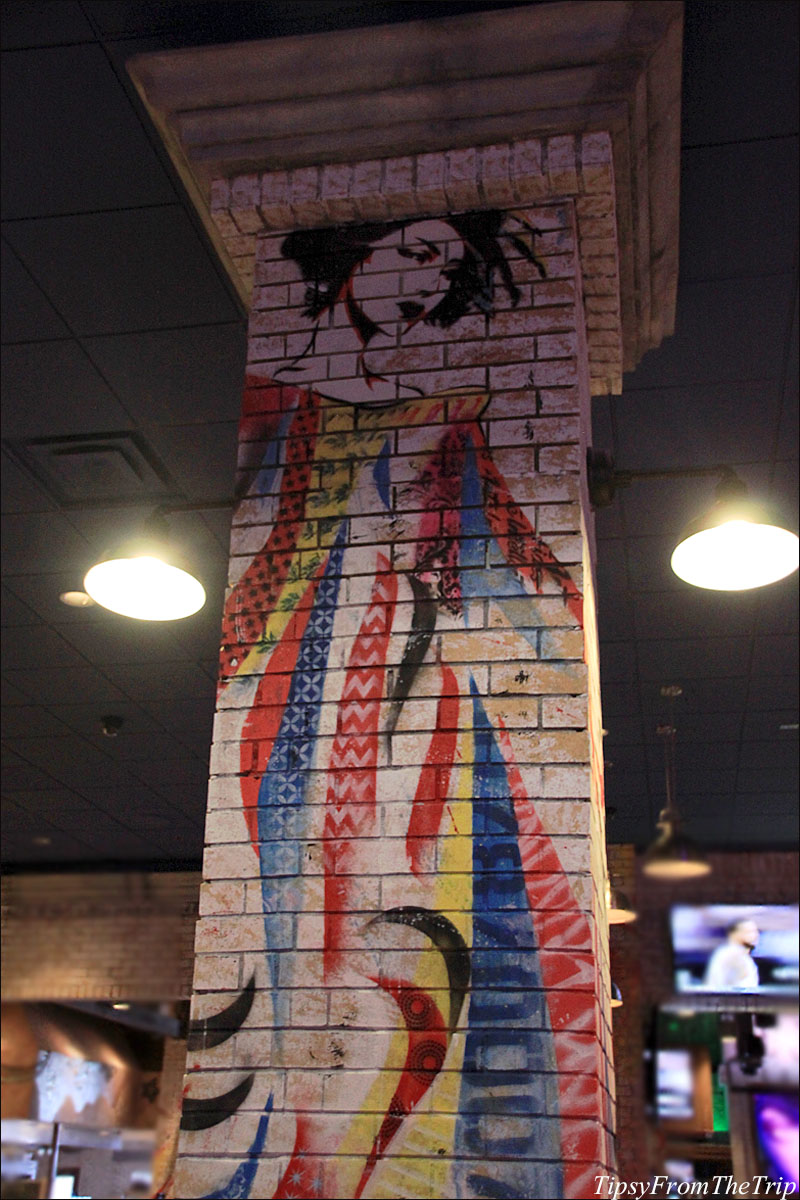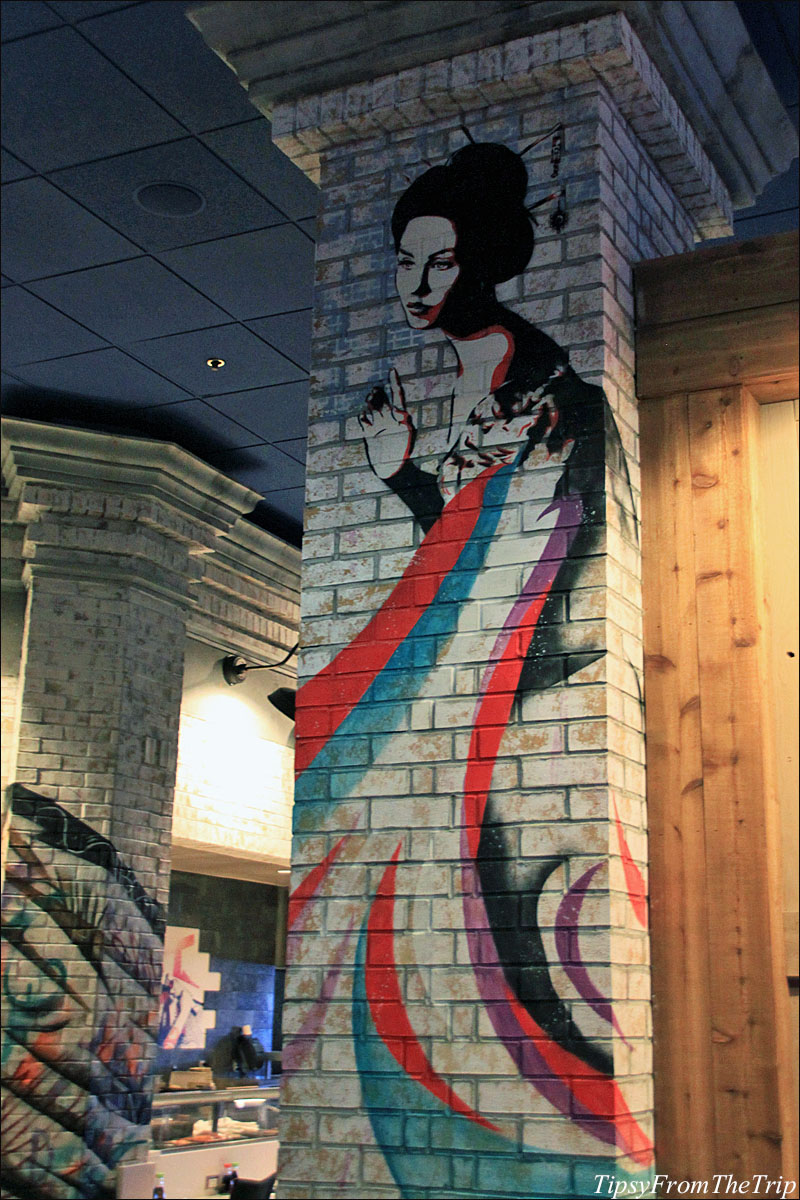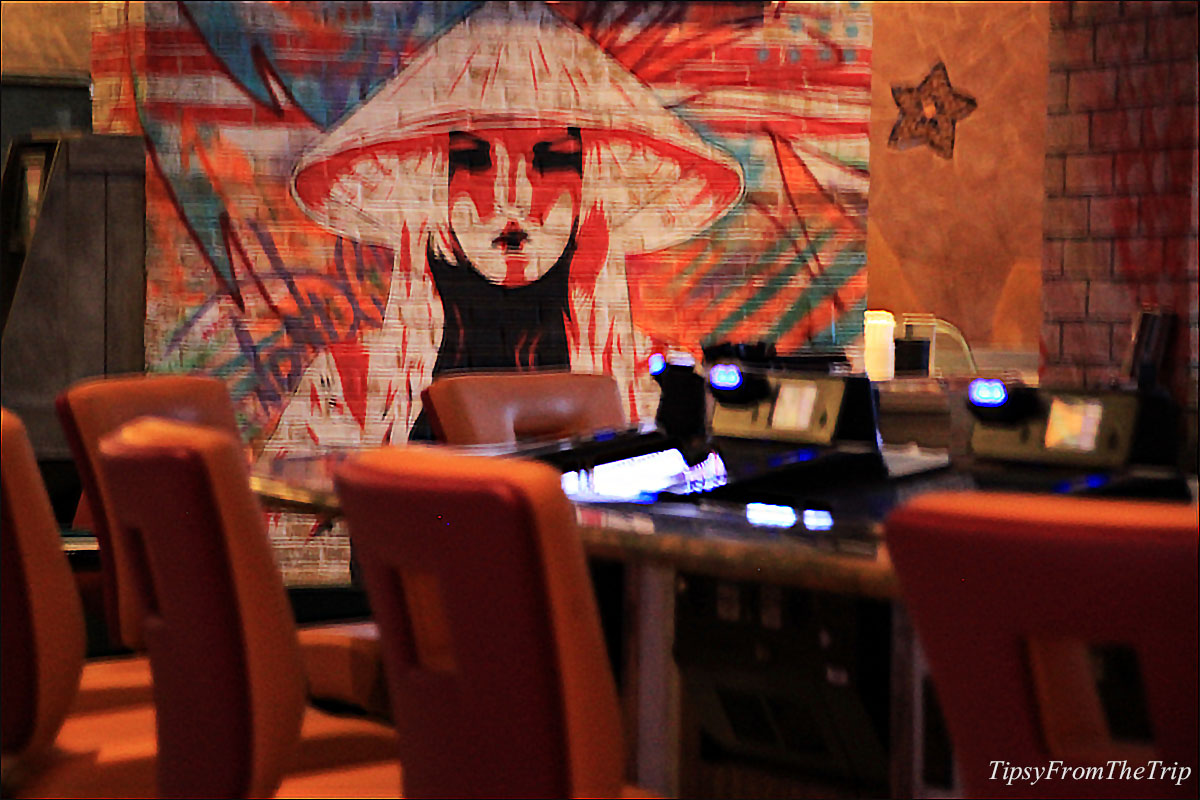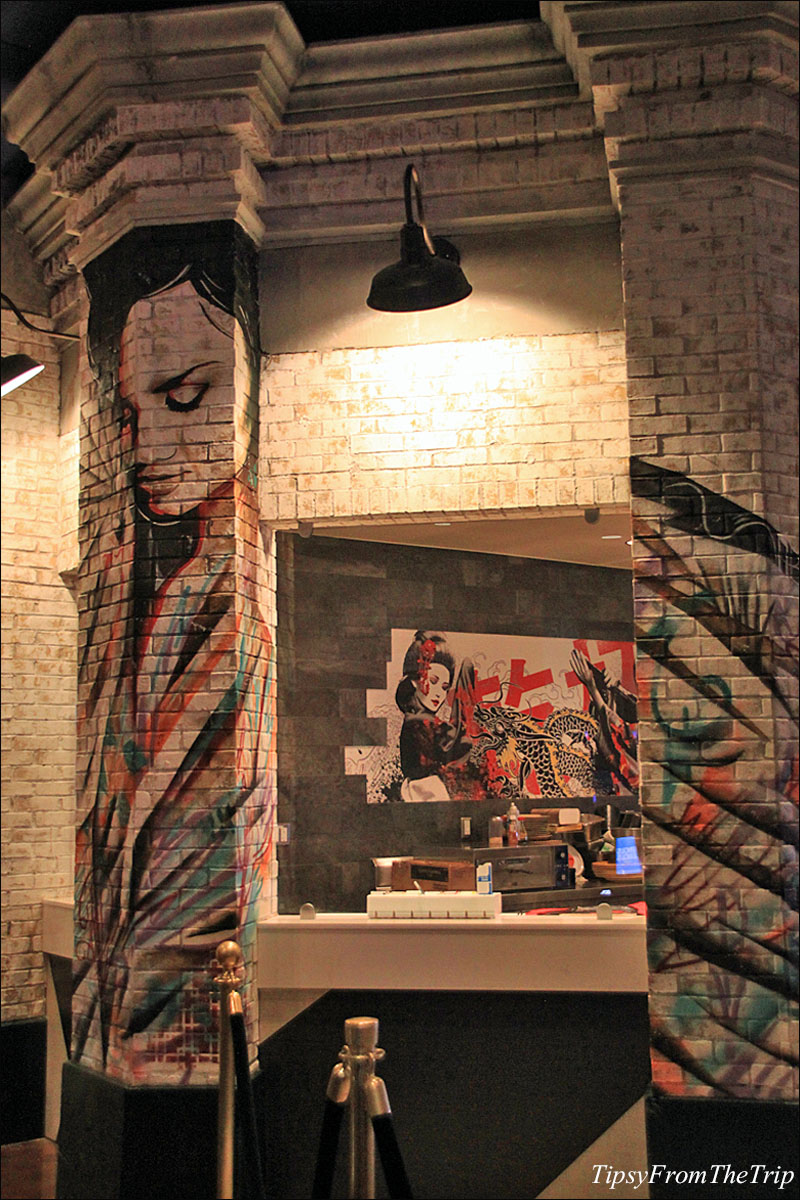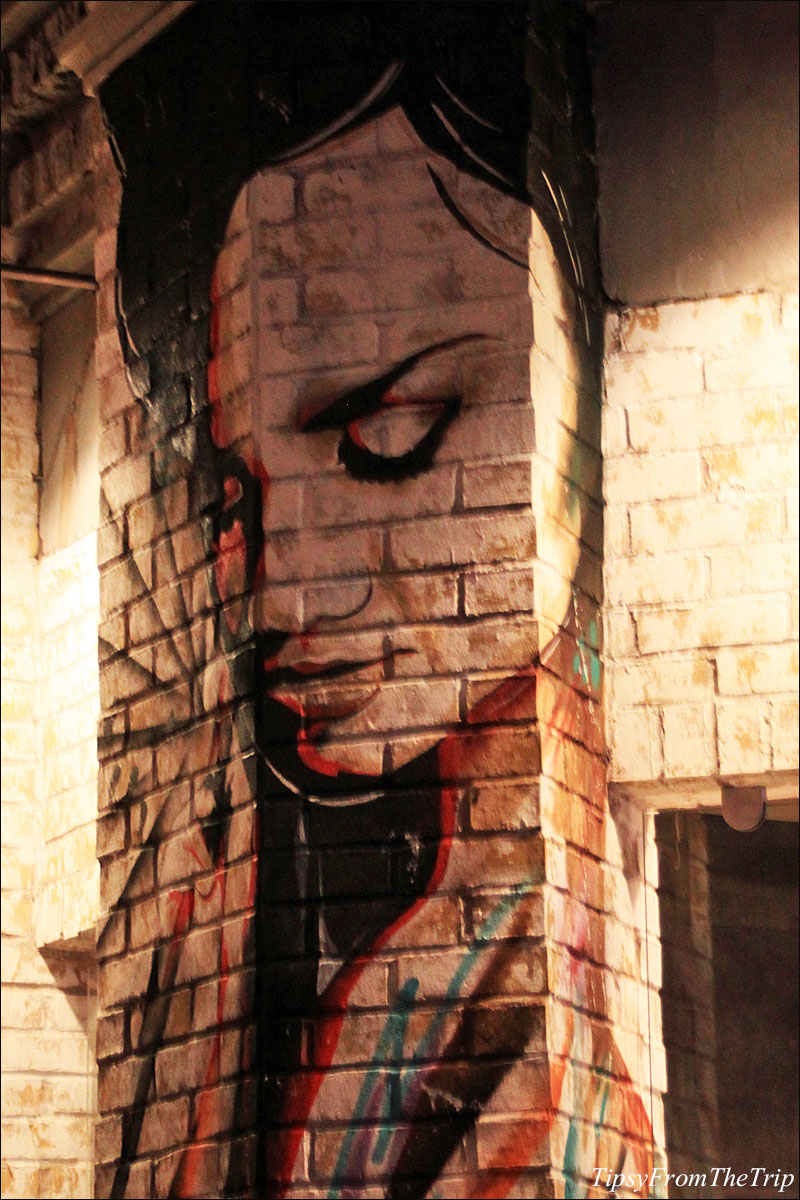 –>> My search for the creator(s) of these very-attractive murals in Reno, led to me artist Bryce Chisholm. Look what I found — more of his amazing artwork- on-walls.
Linking this post to the meme–
&
If you like murals, you might want to check out–