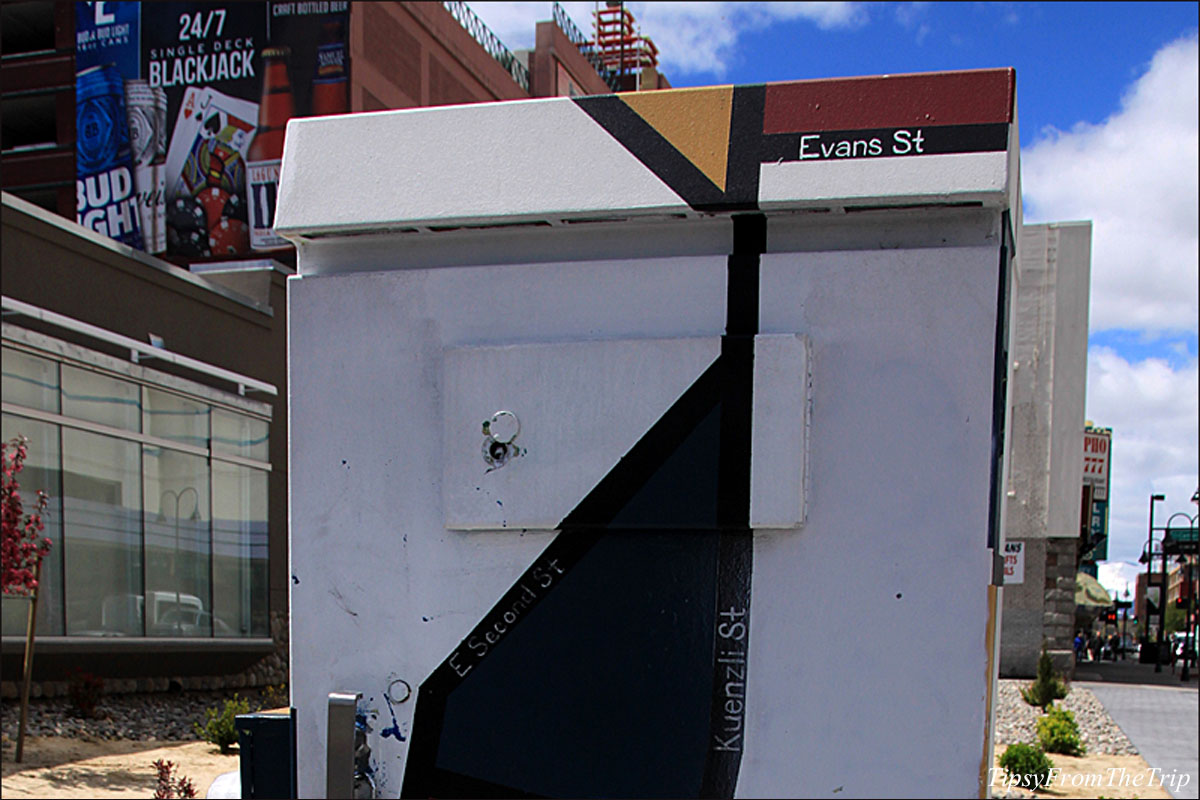 Walk around Reno, NV and you will see so much street art. While most of Reno's public paintings are on its walls, there's no way we can miss the 'Biggest Little City's' utility-box art. Here in this post are just two of them, but there's more coming up.
The first work of art featured here seems like a map of a part of Reno.  Notice the street names on the utility box. This looks like a painting of city blocks with near the Truckee River, which flows through the city of Reno. It's a pity that I don't have more pictures of this box. I seem to have missed the name of the artist, too. Have you seen this utility box on the streets of Reno? Would you know the name behind this work?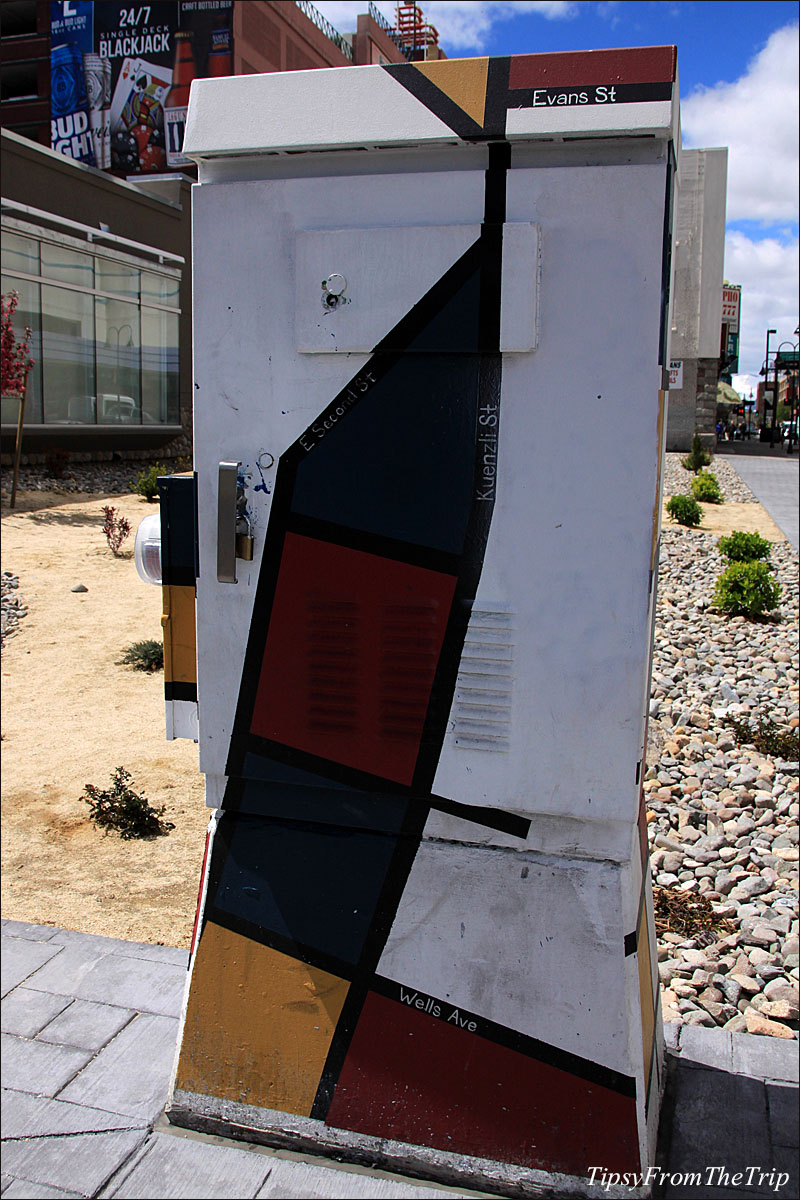 Here's another piece of utility-box art, also from the streets of Reno. This was a drive-by shot (on our way back to the city from Pyramid Lake). This one does have the name of the artist on it, but any amount of magnifying the image does not get me to it. (I think I see a 'Larissa in it, but I could be wrong). And a search on the internet didn't help too.
Anyway, I'm still sharing it with you, to show the art I came across in Reno. And these are not the only works I saw on utility boxes. Come back next week to see some more because I saved the next for a post of its own.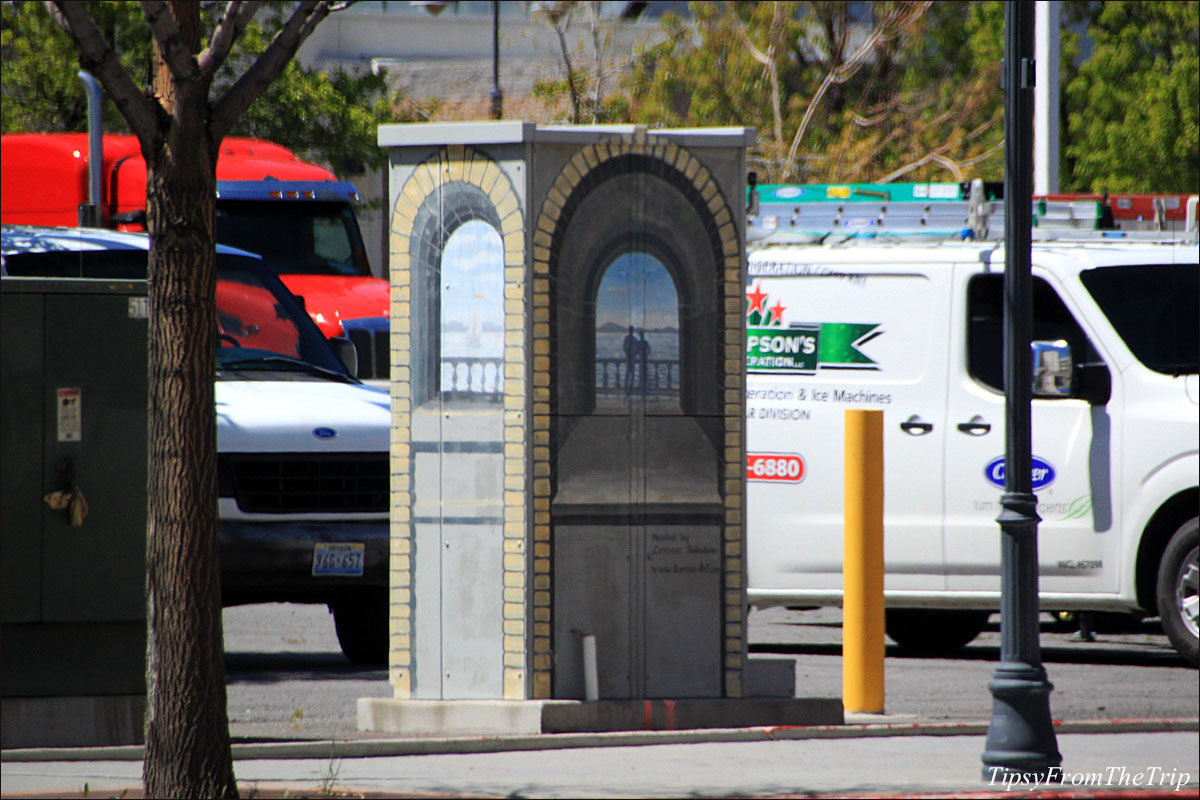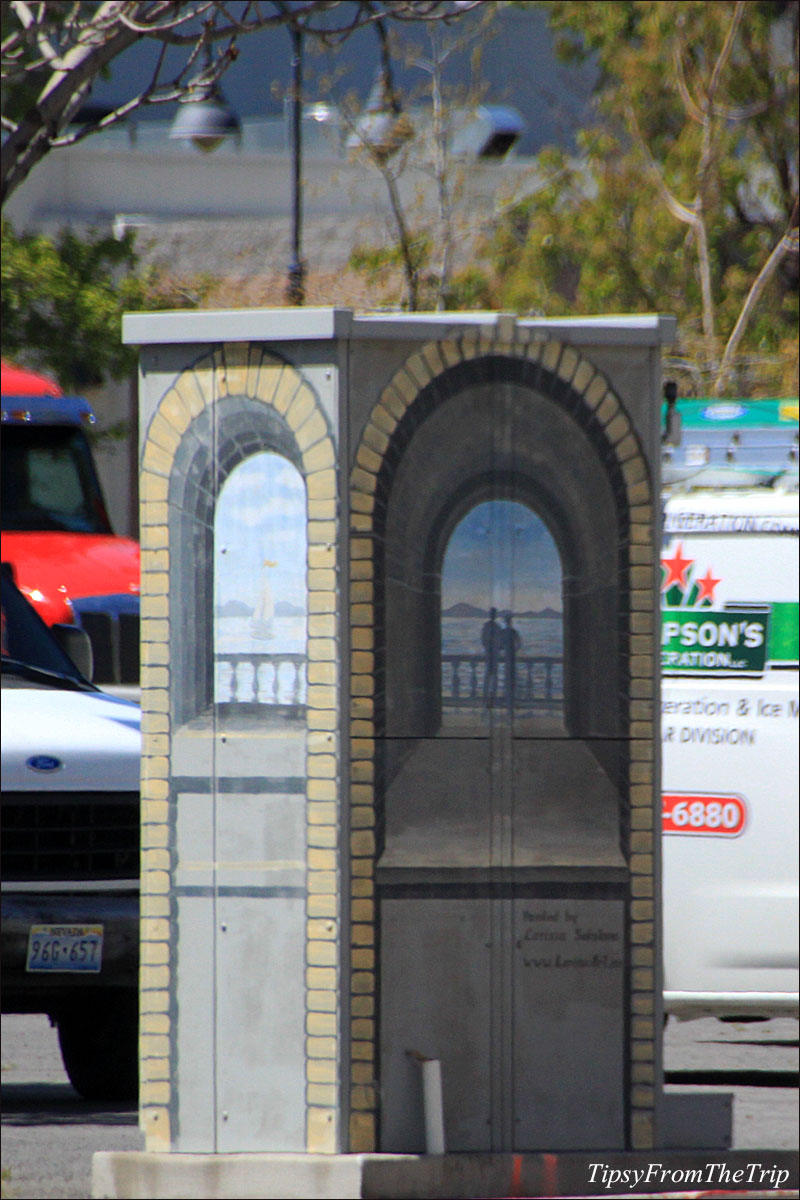 By the way, have you seen the Daydream mural? Or the women on the walls of Kanpai Sushi Restaurant in Circus Circus?
Linking this post to–
More Utility Box art here:
Found in Livermore & San Luis Obispo, CA
If you like wall art, you might also like:
More  murals  (featured) on Tipsy from the TRIP