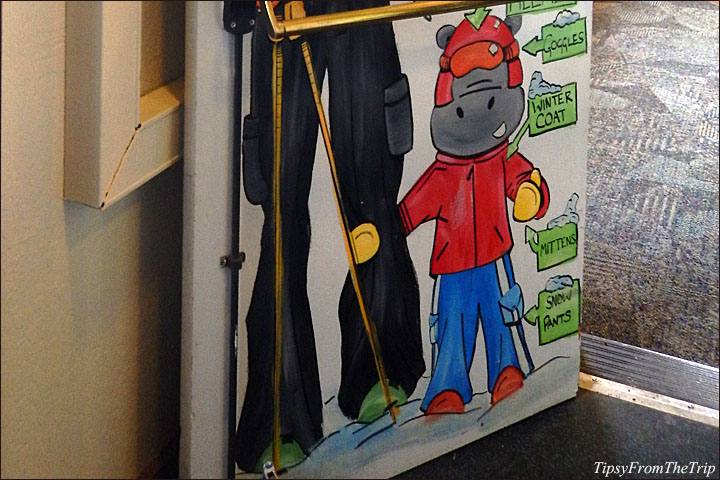 Now that it's winter and there's snow in the Sierra, let me take you to some artwork I found at a ski resort in the Sierra Nevada mountain range. Squaw Valley Ski Resort up there has a snowsports school for kids. Called Squaw Kids, the building of this ski and snowboarding school has some really cute door art that serves as a snow-sports-checklist for the little one who come for lessons, there.
Look carefully at the doors and you will see a bull, a young hippo and a cheetah not just welcoming kids to Squaw Kids but also telling them what they need to have in order to take up snow sports. They seem to remind kids that they ought to be dressed for the weather, with goggles, hats, winter coat, mitts, snow pants and all. And not to forget the sunscreen.
The message in this snow-sports-checklist is clear and I'm sure the visuals will be imprinted in the kids minds pretty easily.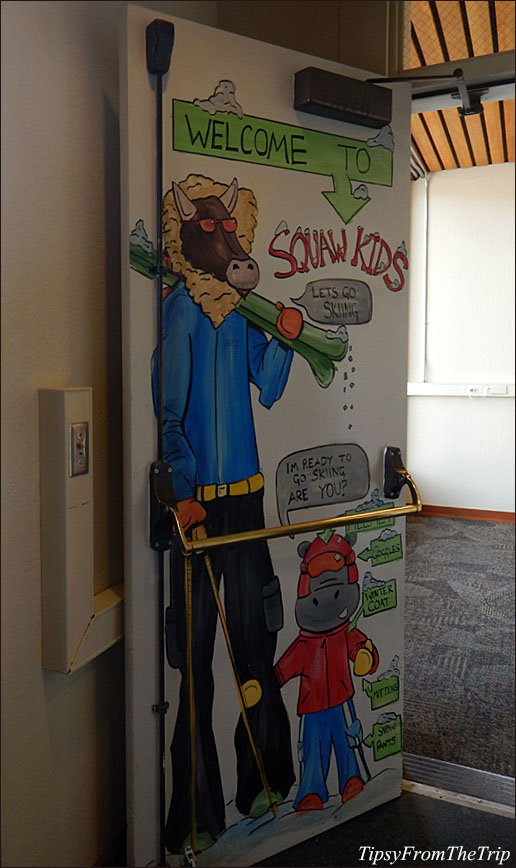 Did you know that Squaw Valley up in the chain of mountains on California's Eastern side has some Olympic history attached to it? This Ski resort hosted the Winter Olympics of 1960. You can read more about the resort here — The scenic snow clad slopes of  Squaw Valley. 
You might also like to visit —
Linking to — Monday Mural
More murals featured on Tipsy from the TRIP 
Stay warm!
For pictures from the road, Like/Follow Tipsy From The TRIP on  Facebook.