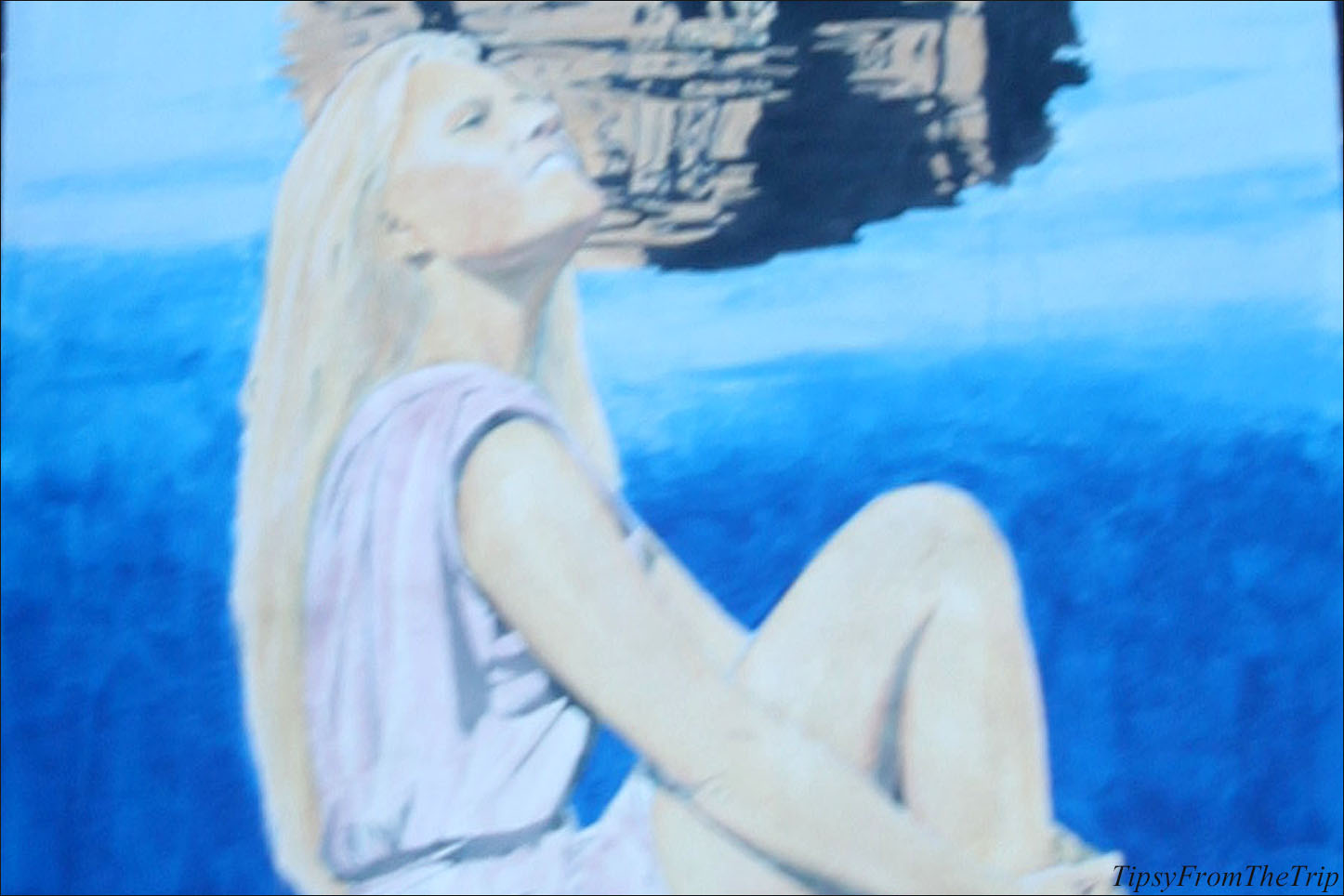 If you've been to San Francisco, you've probably seen the Palace of Fine Arts in the city. If you haven't visited the museum, you've probably seen pictures of a very Greek-and-Roman structure, looking almost like a temple. A couple of years back as we were driving through SF, I had seen a mural of the Palace of Fine Arts and had taken a picture of it. And then, I had forgotten all about it.
A few weeks back, as I was looking through my travel albums I found that Palace of Fine Arts mural: a picture of the building and its reflection in the pool near it and in the foreground a young lady. And here it is on this week's Monday Mural.
This Palace of Fine Arts mural is undersigned 'Weber,' so the painting must be a work Bill Weber who has done other well-known murals in the city.
The building itself is a very well-known structure in the city. It was originally built for the Panama-Pacific-Exposition in 1915 and later when several of the exhibits of the exposition were taken down, it was decided that this palace would stay on. Over the years it has seen good and bad days and what stands in its place now is a re-constructed palace. You can see pictures of the building here — Greek and Roman touch to San Francisco.
You can read about the history of the building and what the space is now used as, at its official site.
Linking to the meme — Monday Mural
See another Bill Weber mural at Found in San Francisco
You might also like:
Murals featured on Tipsy from the TRIP