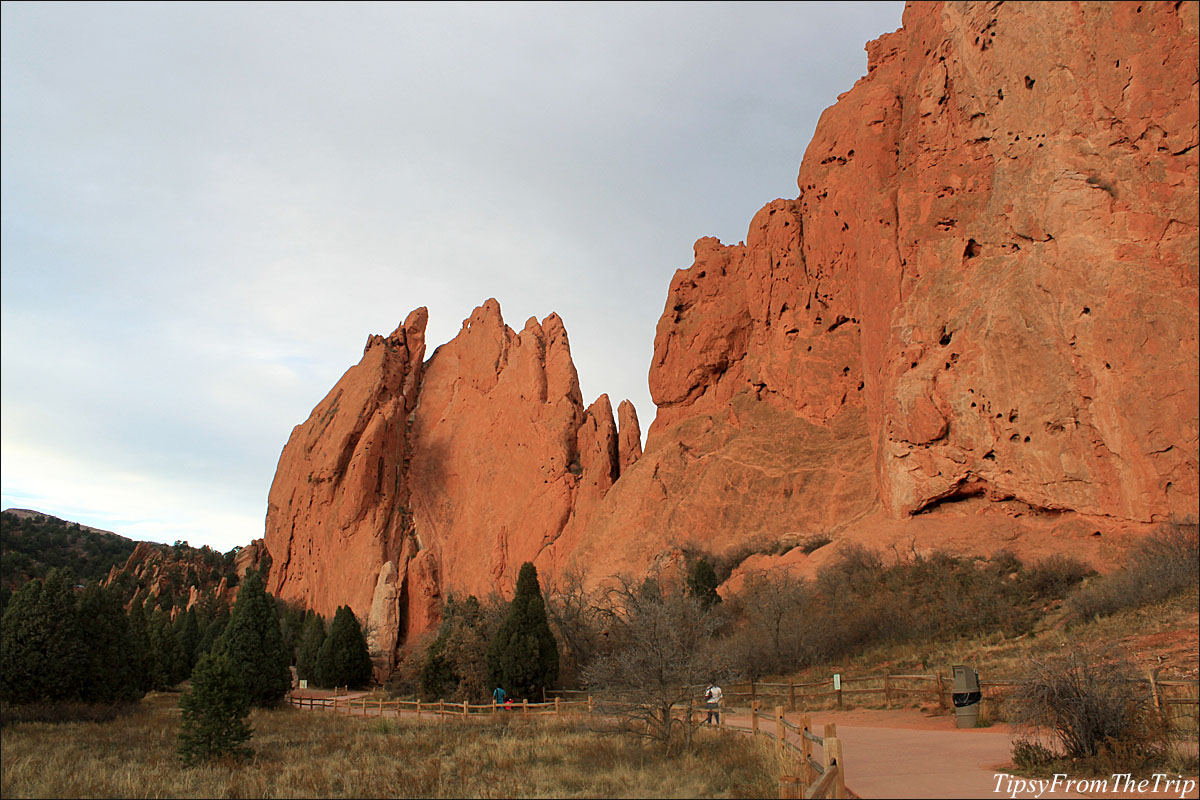 While I was charting out my trip to Colorado — a few years ago— I completely missed 'The Garden of the Gods.' To this day, I don't know how that happened. Now that it's in my 'been-there-done-that-list,' I'm glad I didn't go all the way there only to have returned without walking by those red giants that make a prominent POI on Colorado Springs' map.
When my BFF's hubby suggested we go to the Garden of the Gods, little did I think it was going to be a garden of a thousand acres and then some, and what was preserved there were colossal red rock formations.
This garden is a natural outdoor geological museum, narrating stories of ancient rocks, and rivers that stretched out in the area millions of years ago. What is unique about this place is that what you get to see here are not mere chunks of red rocks. The rocks in this red rock wonderland come in very interesting shapes, sizes and shades. Adding to the strangeness of these rocks are the striations on some of them and the cavities on still others. All this can be attributed to the fact that these rocky structures have been treated by flowing streams, swift winds, precipitation and even tectonic activity that took place here, millions of years ago.
Just the other day, I was reading a book with my third grader — a book about mountains and we were talking about how tectonic plates sometimes collide against one another, causing one plate to overlap the other only to get all folded and lifted up to make mountains. The book went on to talk about how fossils of sea creatures that are formed within sediments on the sea floor sometimes end up on mountain peaks.
Now, Garden of the Gods would be a great place to see that sand that was once treated by the waters of the area can one day come to be tall upright-standing structures. This public park has a formation it calls Sentinel Rock, with two spires, each of a different kind of rock making a surprising new combination. While one part is made of red sandstone the part of it that stands in front of it is a lighter conglomerate-like looking rock. And the vertical markings on it show that they were carved by the ripples of ancient rivers and later tilted to a vertical position when major seismic changes came about in the area.
In another part of the park, far from the Sentinal Rock is the Balanced rock that is another great exhibit that clearly marks out the different layers of rock, retelling the sedimentary history of the ancient Rocky Mountains. It is also a natural and fine specimen of the erosion that this place has been subjected to. This rock that is believed to be around 700 tons in weight, is held in place by a thin neck of shale that has been heavily eroded. The balancing act here is what gave this rock its name.
That's not all. Look at the rock formations and you will see all kinds of shapes in them; some of them looking like they were sculpted by human artists.
More rock formations in the Garden of the Gods: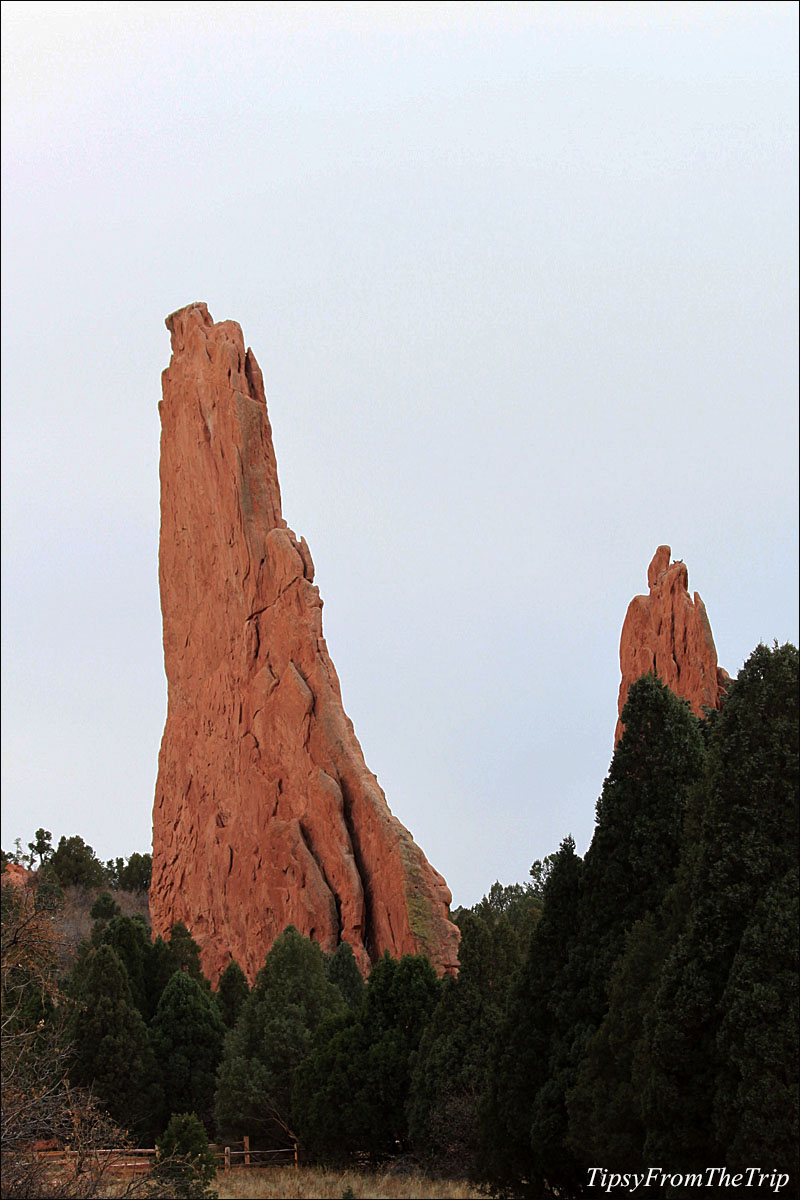 I didn't catch all the names of the rock formations I saw and photographed that day. And I don't seem to have pictures of a couple of popular rocks in the Garden of Gods. But there should still be a lot to see, here in this post. Would you like to look through and come up with names for them? Please share them in the comments; I would love to hear what shapes you see. 🙂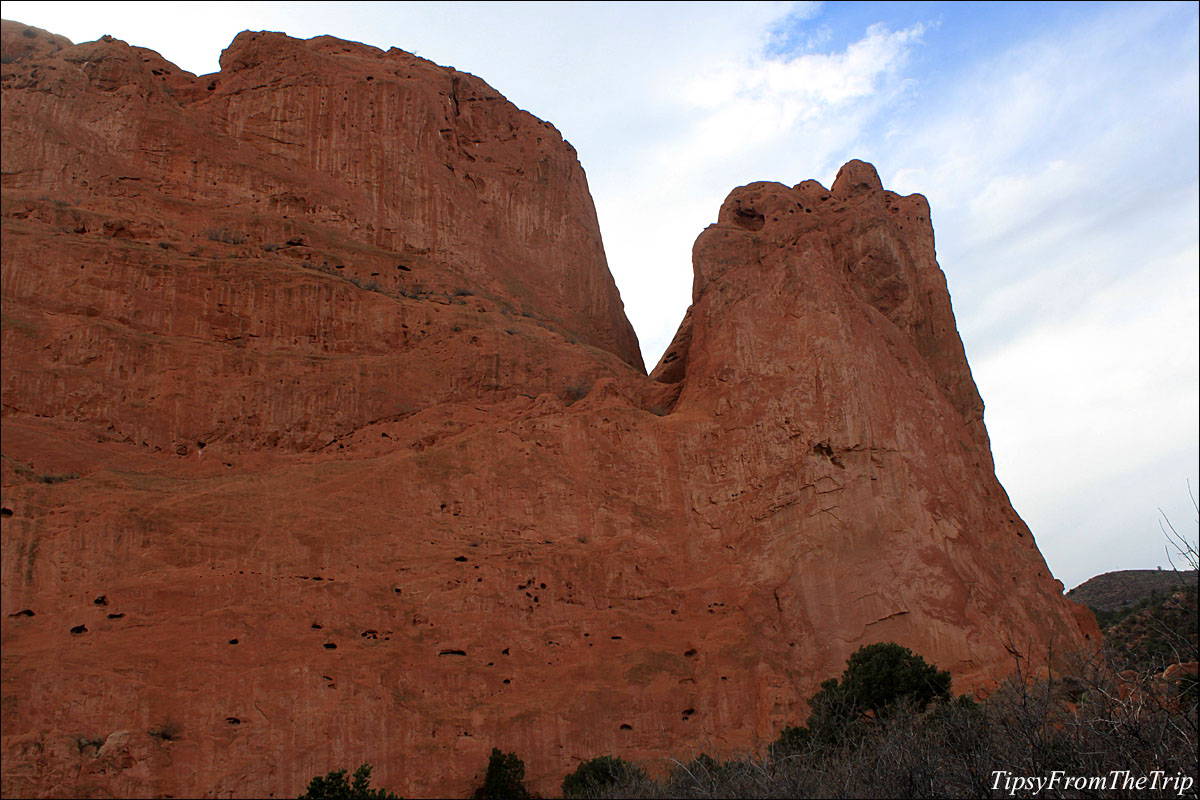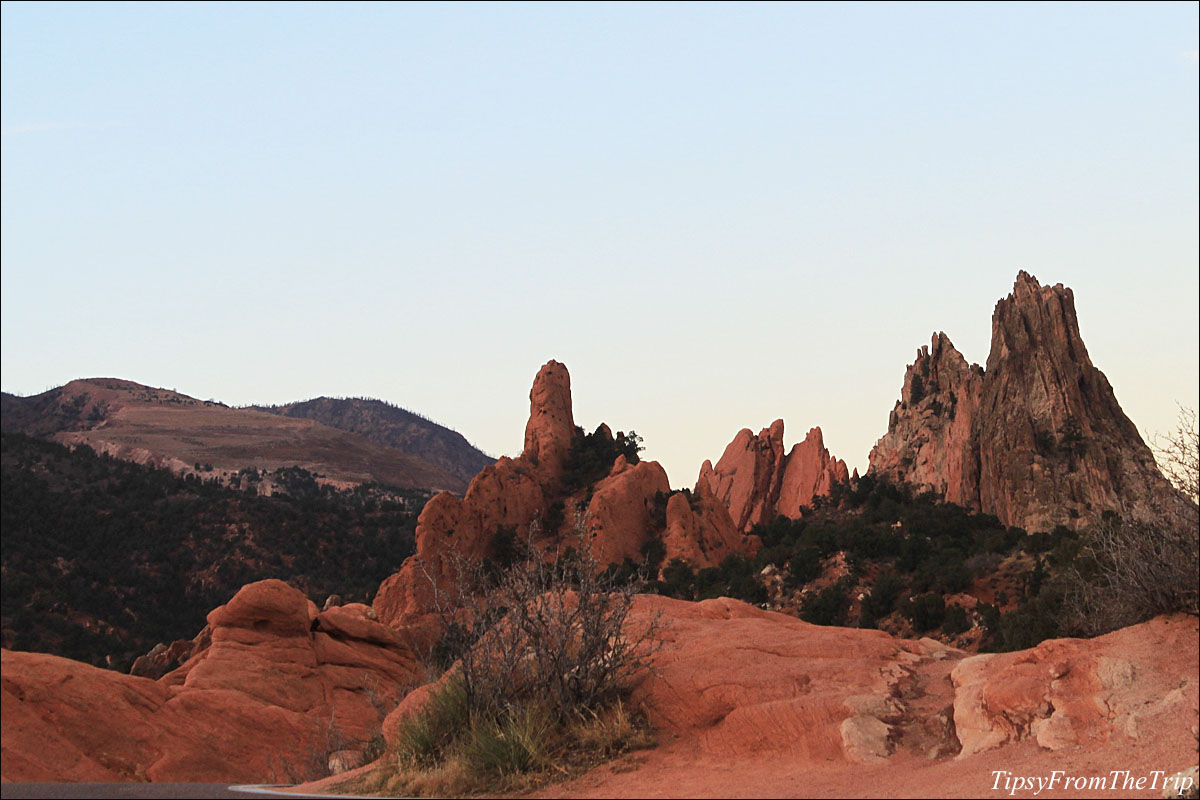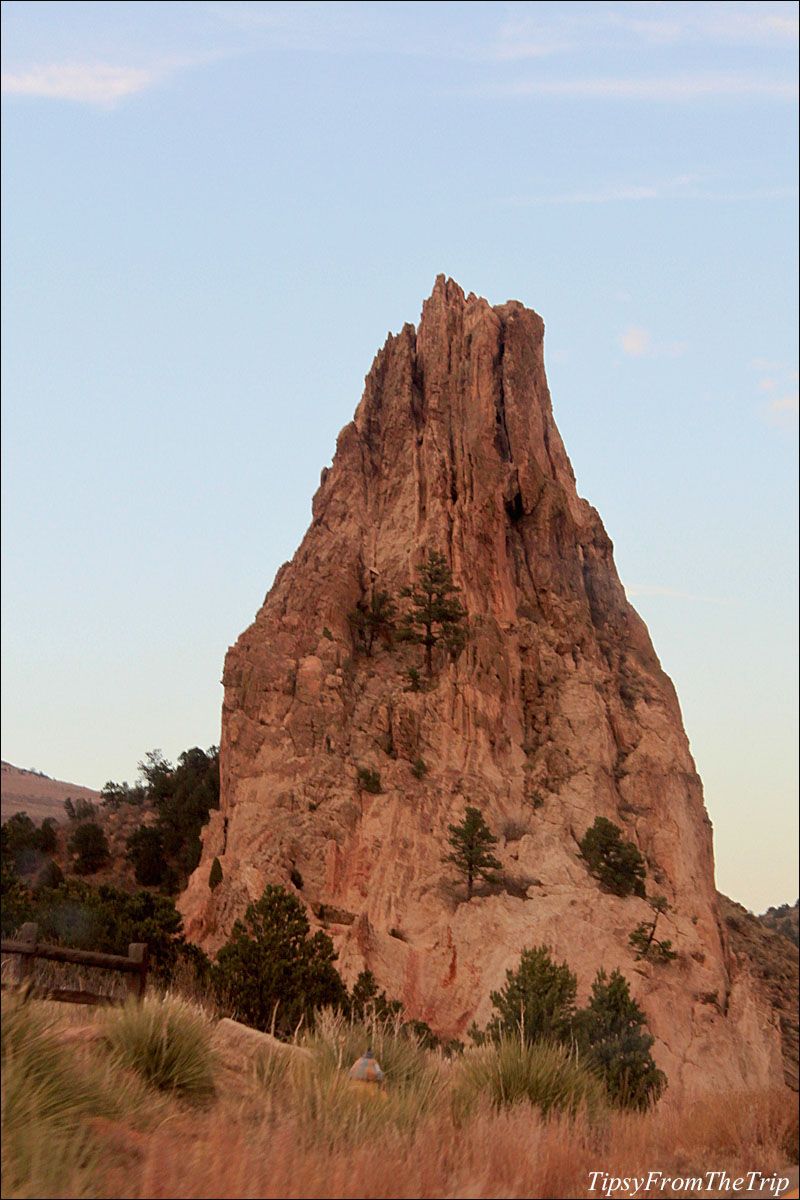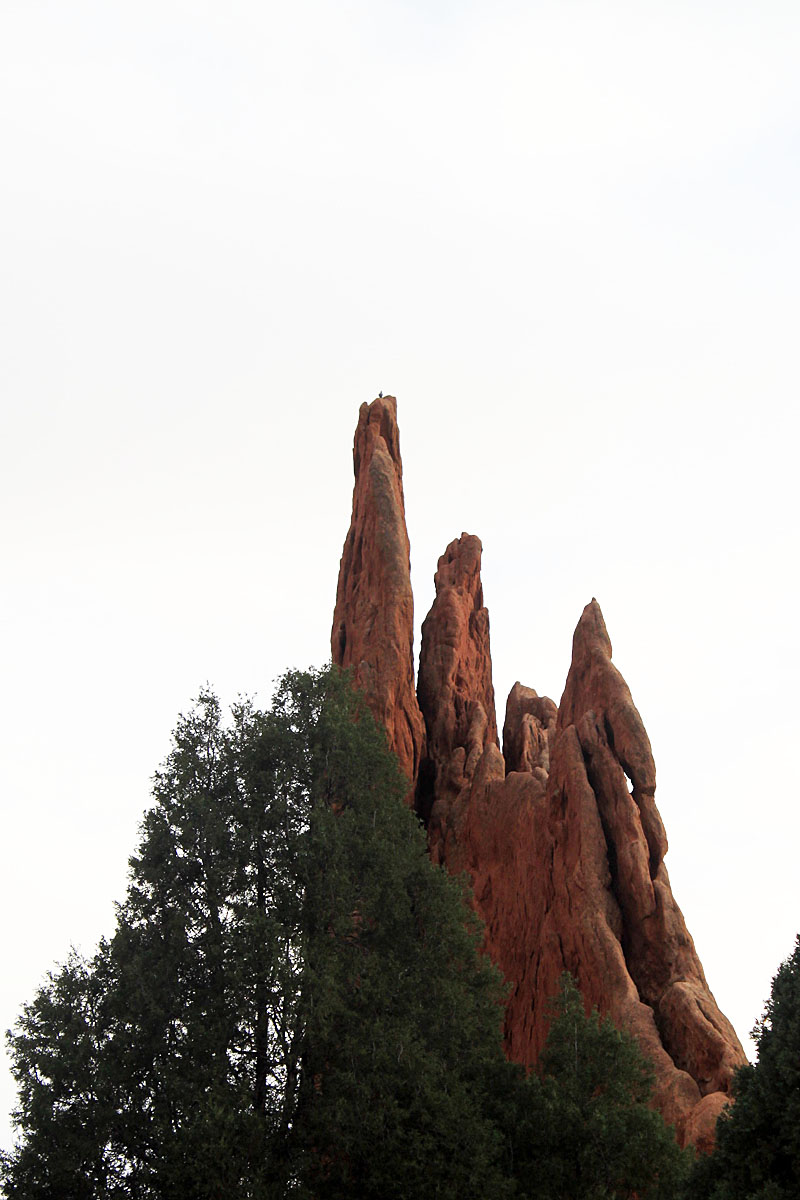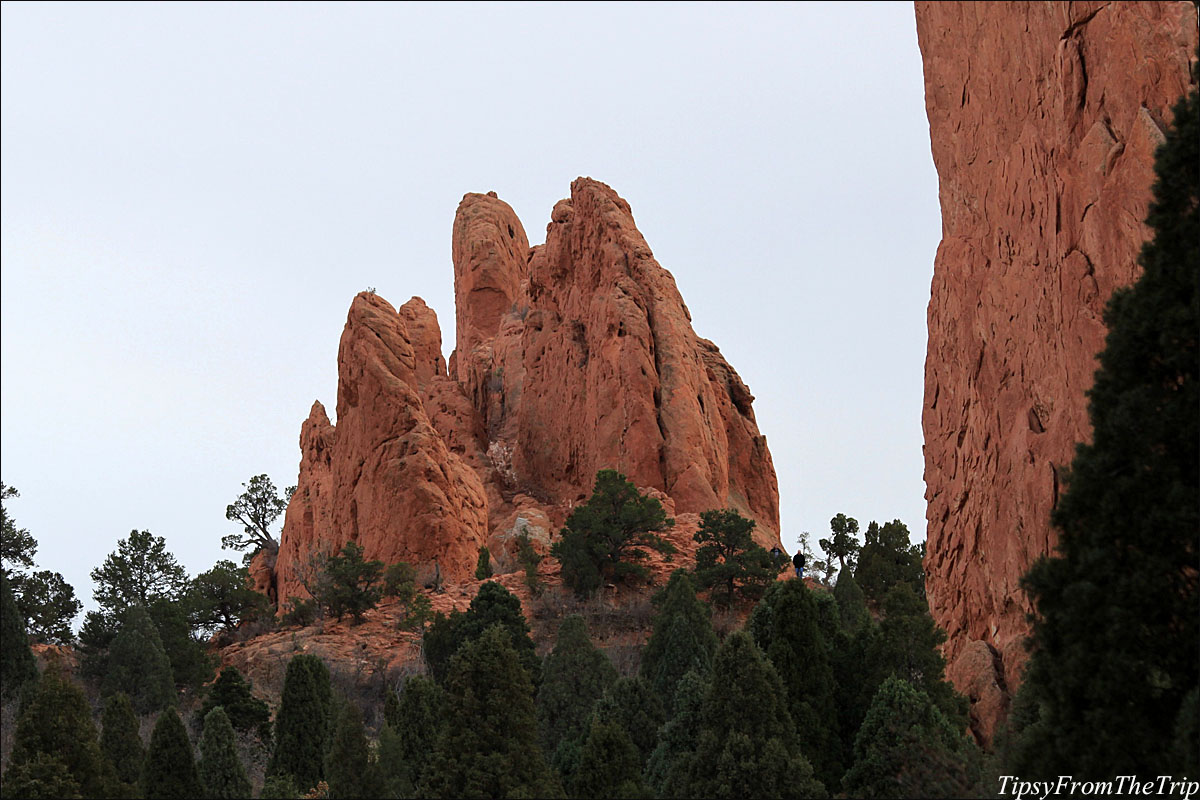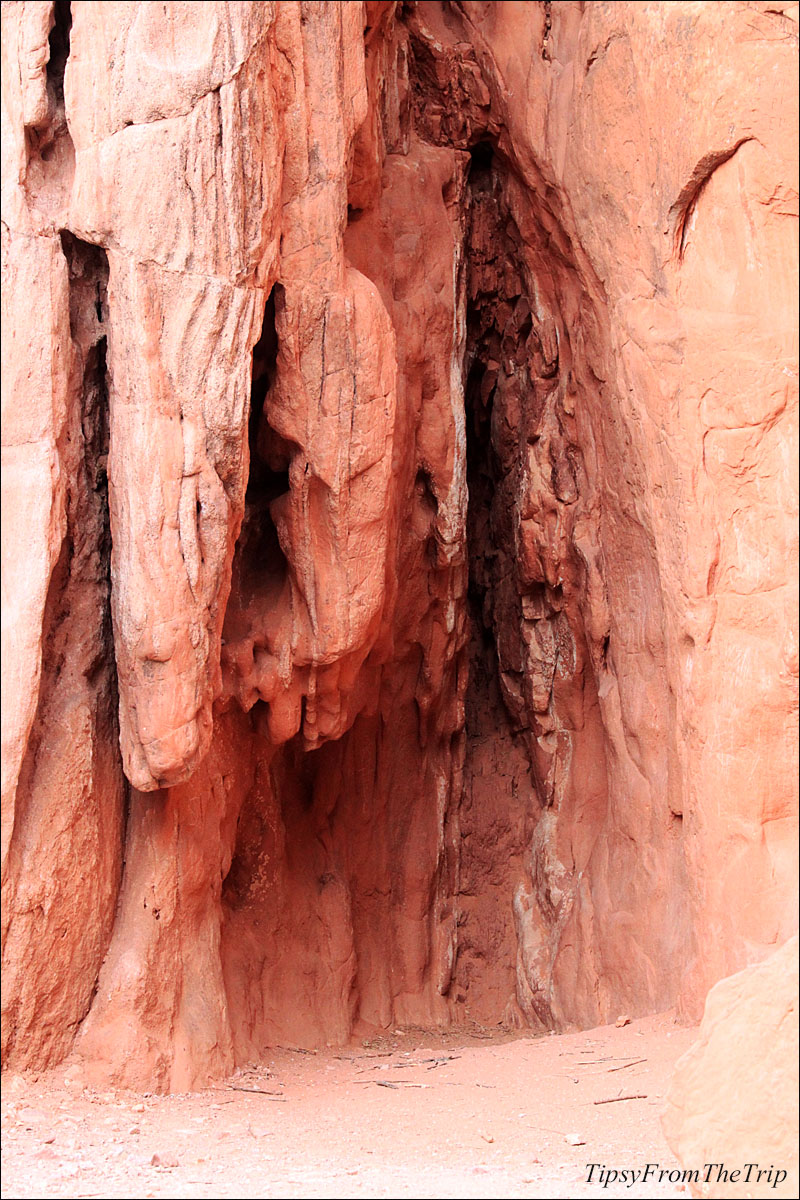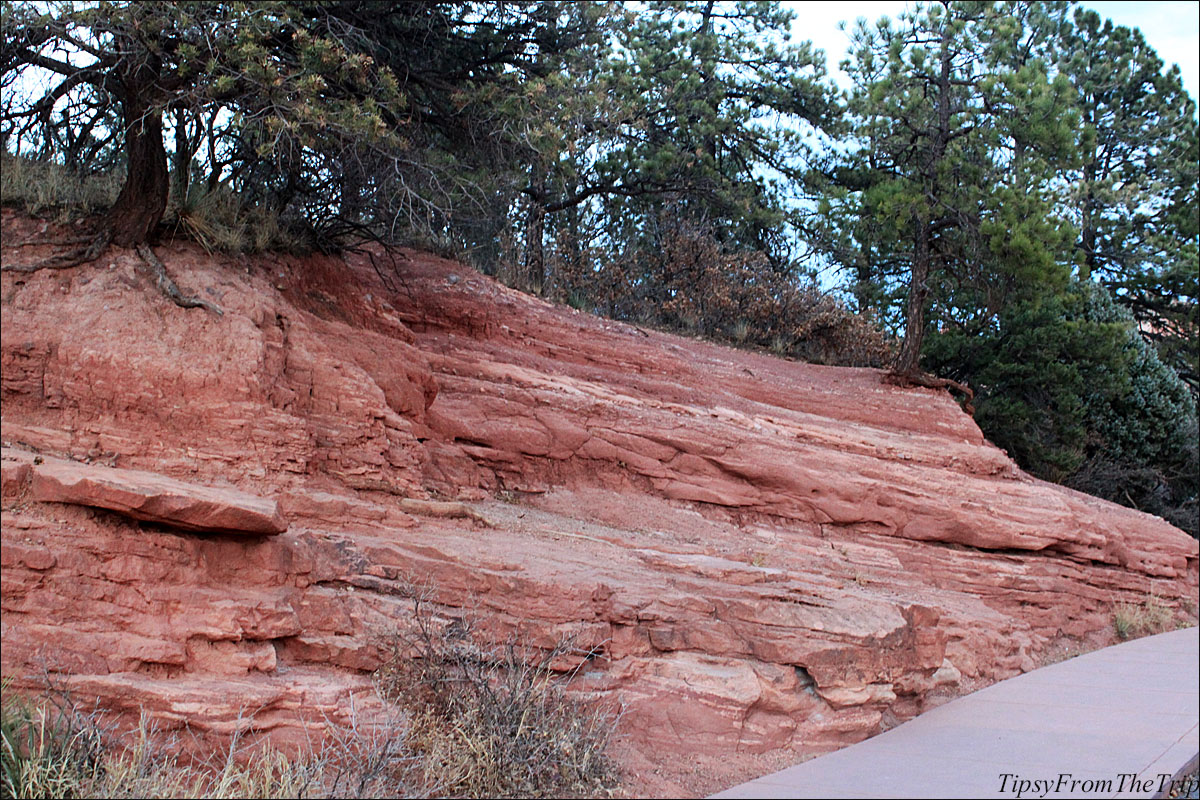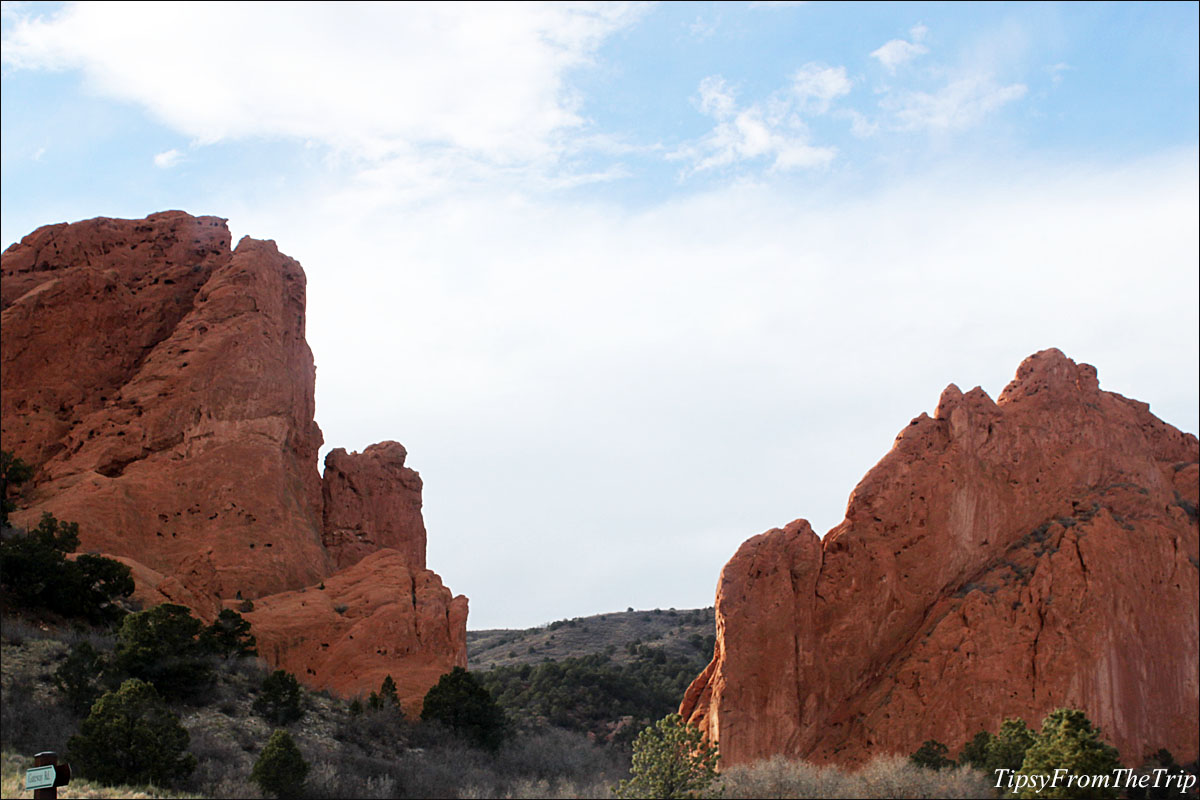 Why this park is called Garden of the Gods
According to the history of this park, two surveyors were up here exploring this red rock area in the late 1850s and one of them thought this place would make a great beer garden.  His companion, however, exclaimed it was a place that was fit for the Gods themselves. And the name stuck.
What do you think about the name of this red rock garden? Also, don't forget to let us know what shapes you see in the rock formations above. I'll be looking forward to them in the comments. 🙂
Linking to
If rock formations fascinate you, you must see: