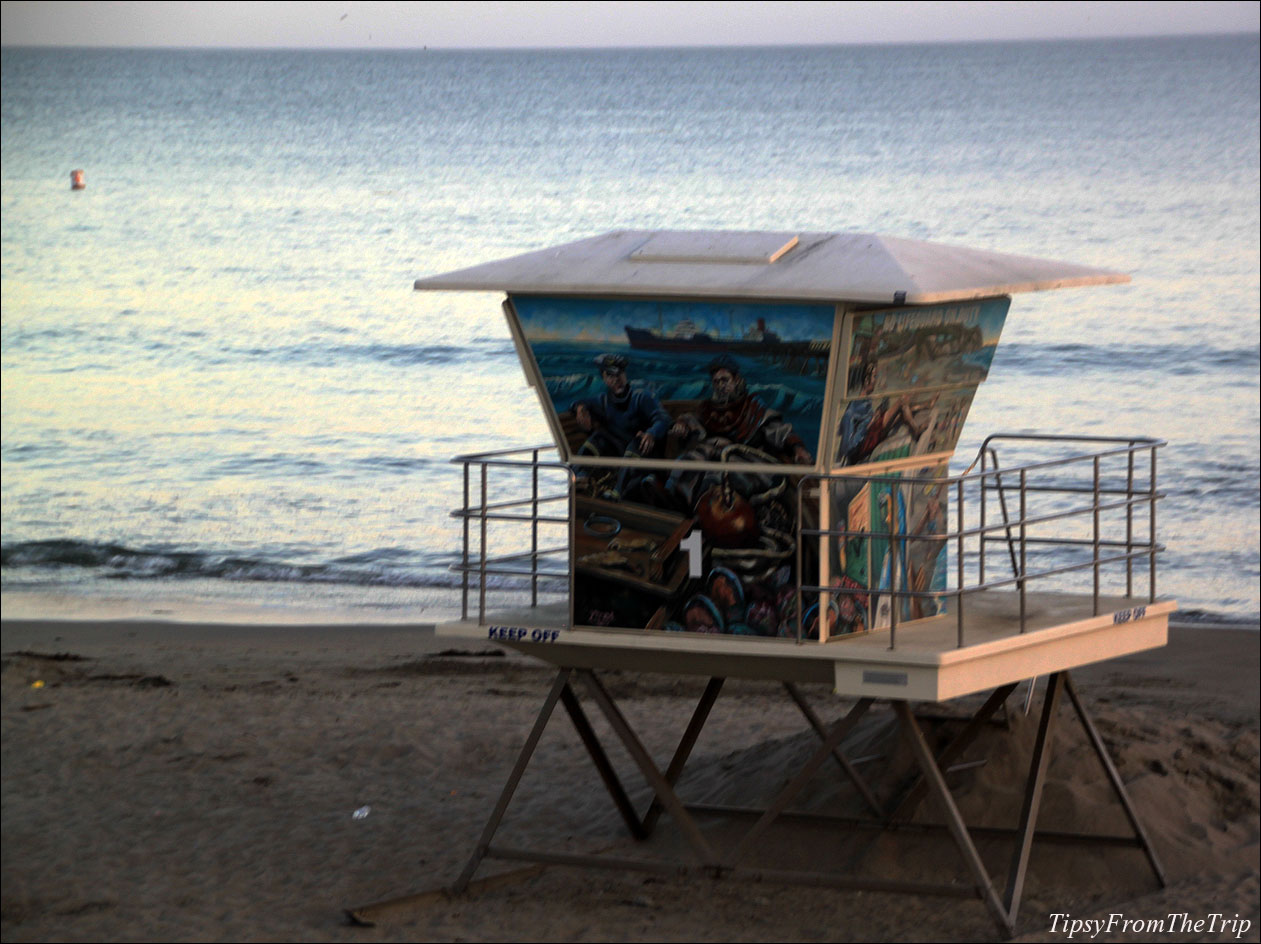 This week for Monday Mural I've got some lifeguard tower art to show you. These are from Avila Beach on California's Central Coast.
Avila Beach is a small beach town by the San Luis Bay in San Luis County on the Central Coast of California. (Coming soon on Tipsy from the TRIP: More about the beach and the surrounding areas.)
We were on Avila Beach a few weeks ago. On our first day there, as we were strolling through Front Street — the street that runs along the bay, I spotted these pieces of art on lifeguard-stations. If I remember correctly, this was the first time I was seeing paintings on these structures and so they looked unique and fresh.
And the scenes from the seaside that were painted onto them looked like the right subject for art on these towers. There were paintings of lifeguards, beach-goers, a beach, a ship, whales and even some sights from the sea floor.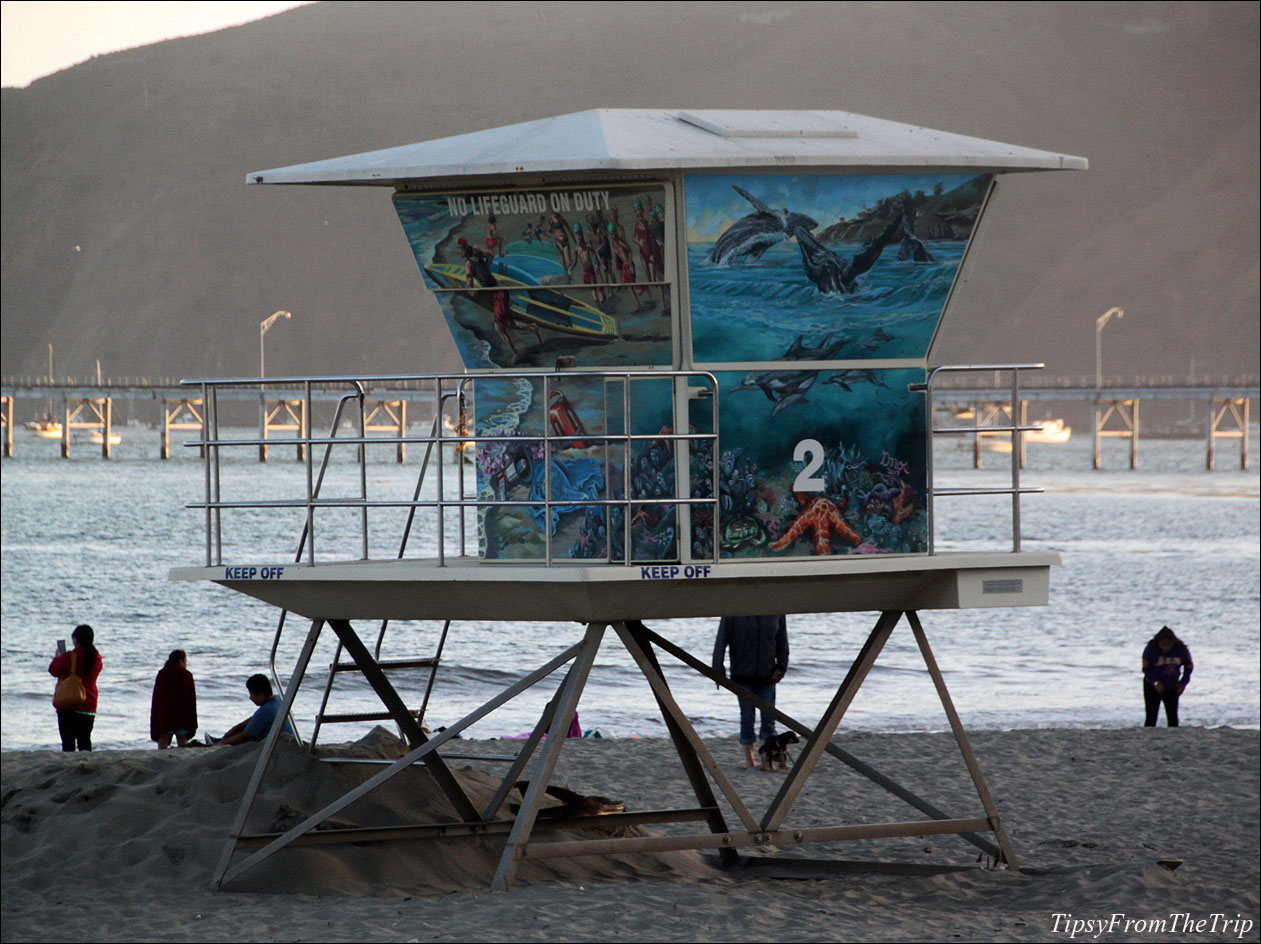 The next day, when I took the kids to do what they like doing most on the beaches — playing with sand — I went close to one of the two towers I had seen the previous day. And this allowed me to get a better look at the art I'd seen from afar. And yes, I did bring back some pictures.
Look at this beautiful work: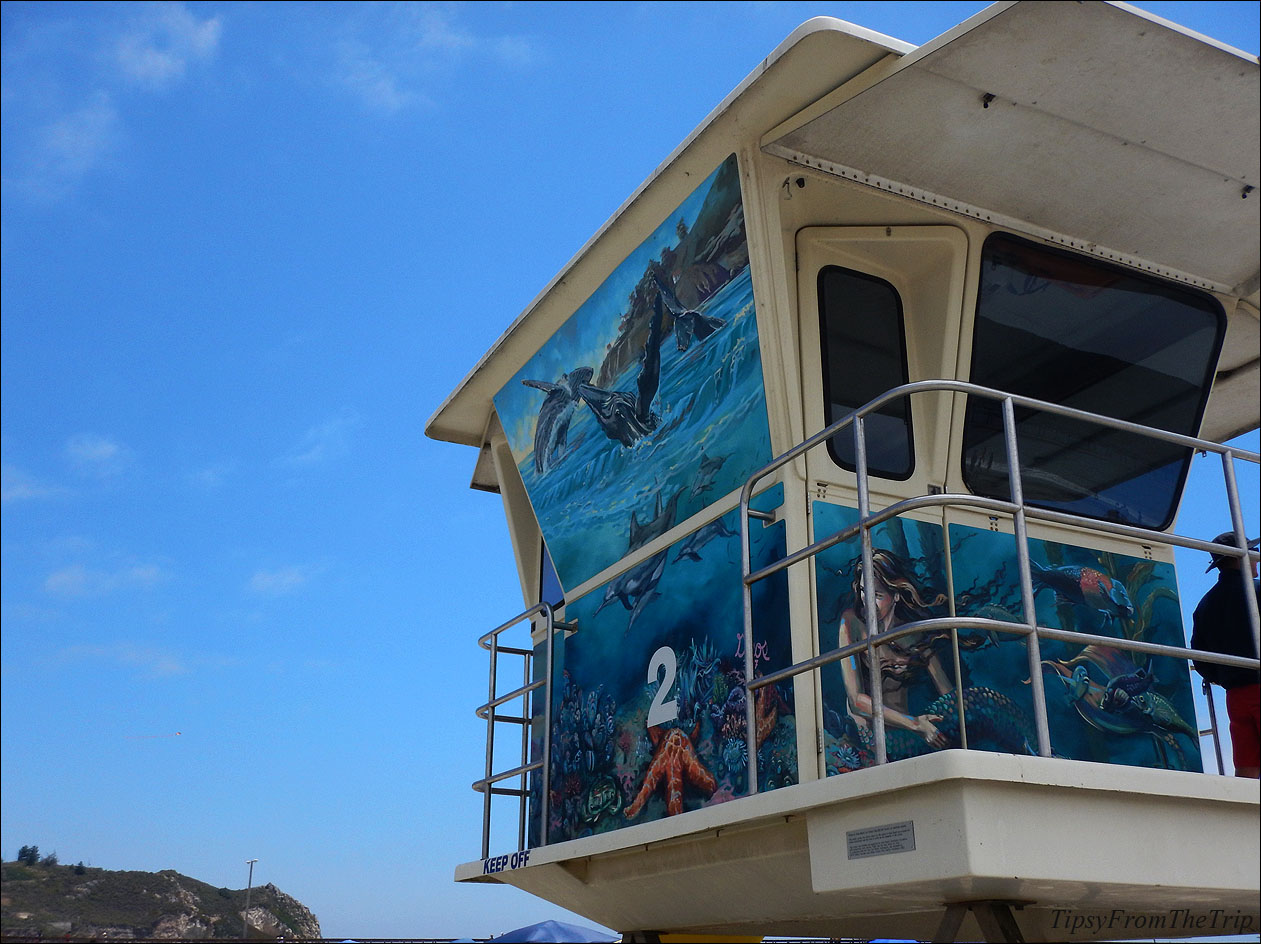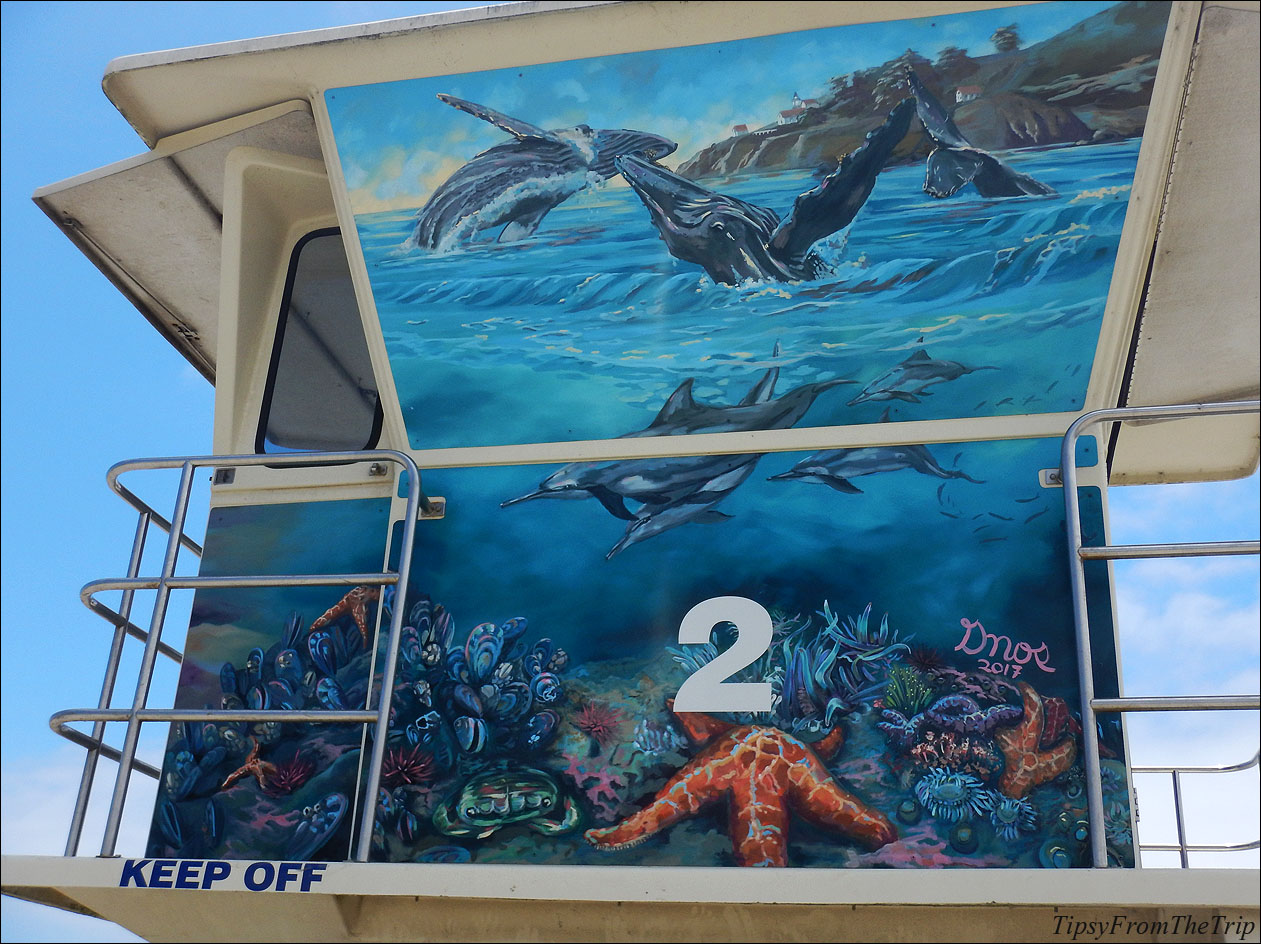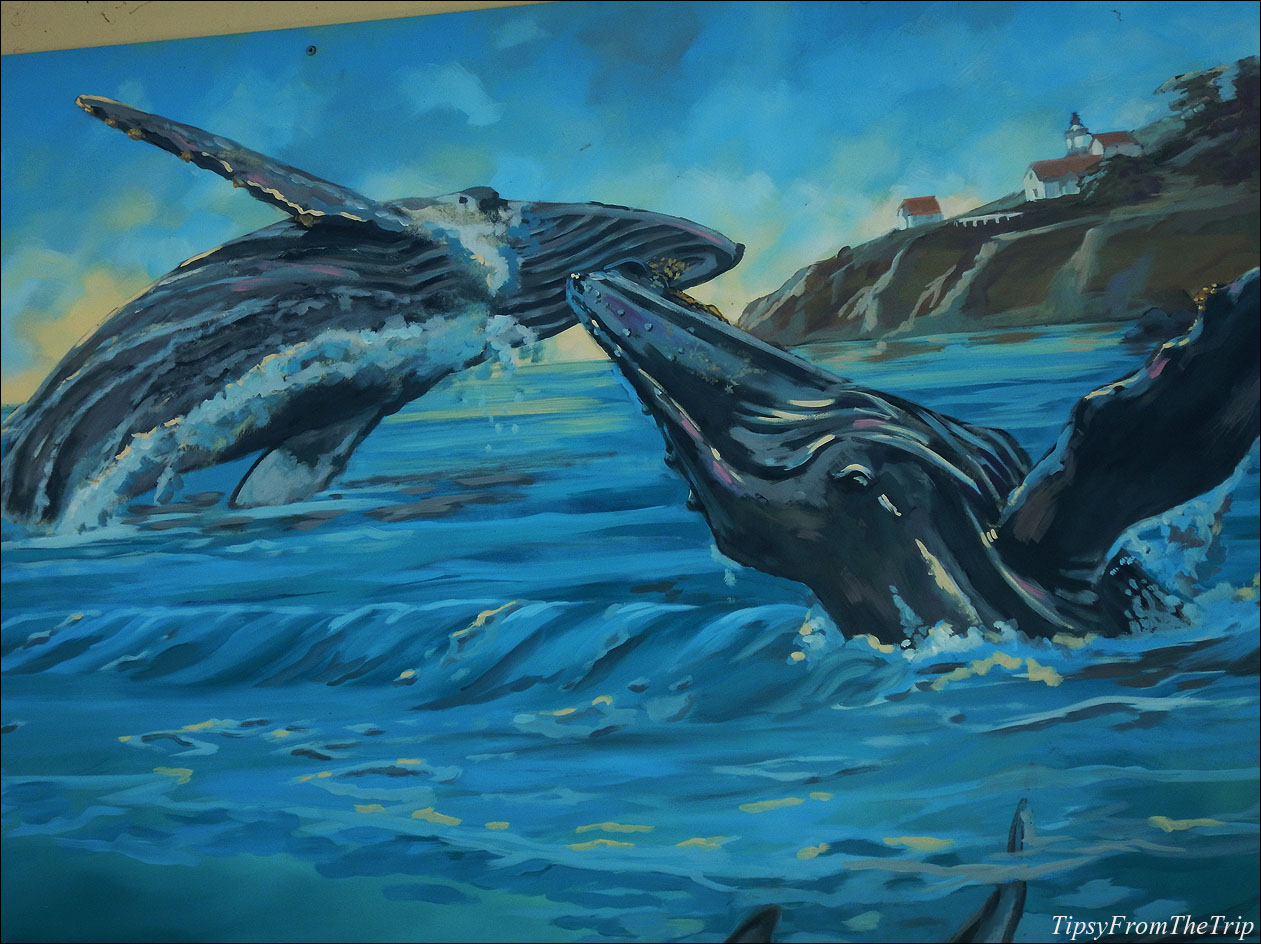 You might also like:
Art: Found on Pismo Beach
Linking to Monday Mural hosted by Oakland Daily Photo