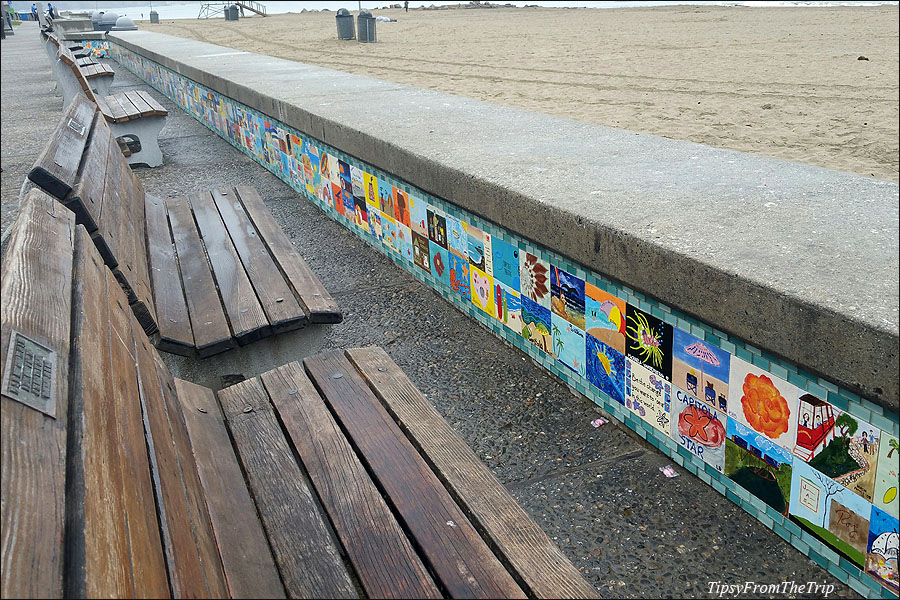 This week for Monday Mural, I'm taking you back to Capitola to show you some art-on-ceramic-tiles along a seawall in this seaside village on California's Central Coast. This tile art — I hear — went up in 2008 and it was a community project.
Today, that seawall is a collage of tiles, each square a painting of its own with a picture and a signature. Put together, these ceramic tiles look like an outdoor art museum giving visitors and locals so much to look at.
Here's how this community art project came about: As part of this tile art program people were apparently allowed to buy ceramic tiles of a certain size for $35 and do some artwork on it. And then they were all put together to make this show-of-tiles. Now that should explain the many signatures found on the tiles. Most of the tile art seem to have chosen 'the seaside' for a subject. We see sea water, beaches, surf and surfboards, sea horses, even bits of Capitola itself. (Can you spot a painting of Capitola Wharf? It looks like this)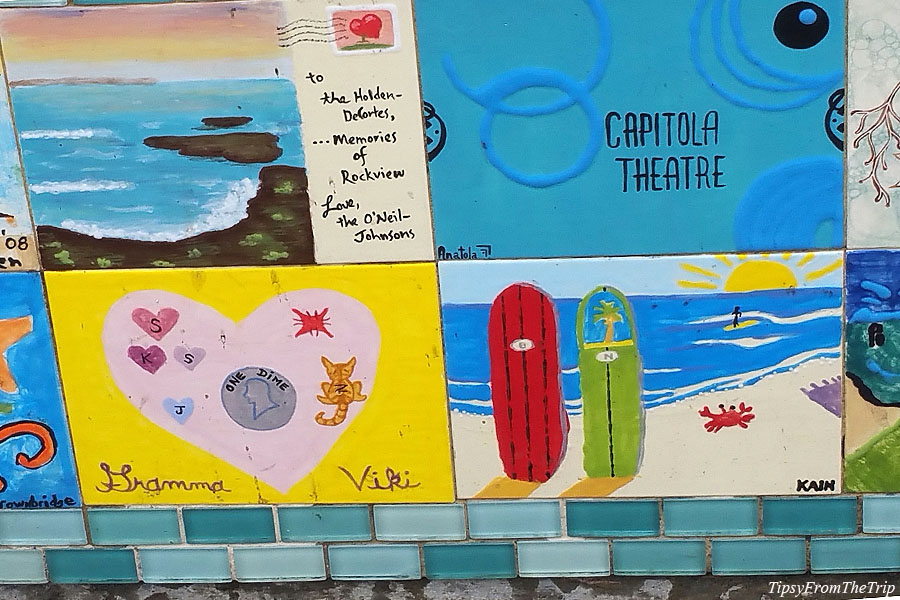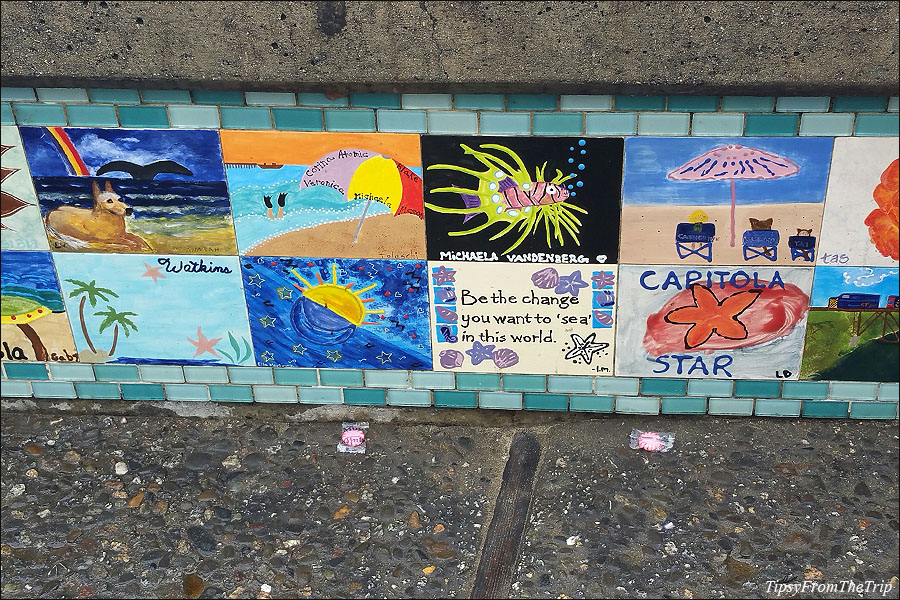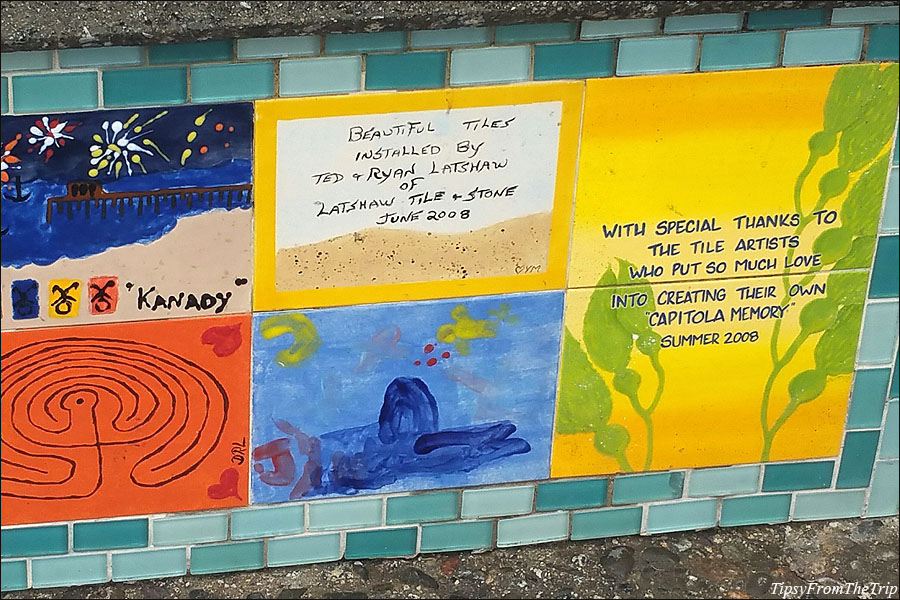 The last picture in this post will tell you that these artworks on ceramic tiles were installed by Ted and Ryan Latshaw of Latshow Tile and Stone.
More public art from Capitola:
Find many more murals HERE
Linking to —
Monday Mural hosted by Oakland Daily Photo
&