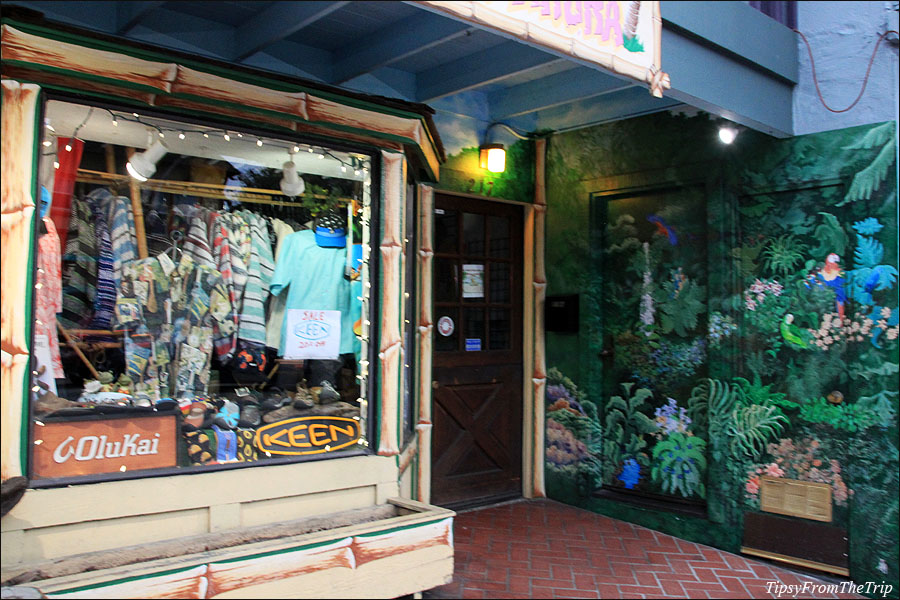 This week for Monday Mural,  I'm taking you back to Capitola, CA. And this time, what I have to show you in this coastal town is a rainforest mural. It is picture or a rich green vegetation with some colourful birds and colourful flowers too.
I found this rainforest mural outside a shop in Capitola village. Called Big Kahuna, this shop with a Hawaiian name sells Hawaiian shirts and accessories. Now you know why there's a mural of that dense green forest with tropical plants.
And that's not the only mural outside this shop. On the other side of the display window is something that first comes to mind when you think of Hawaii — water and sand.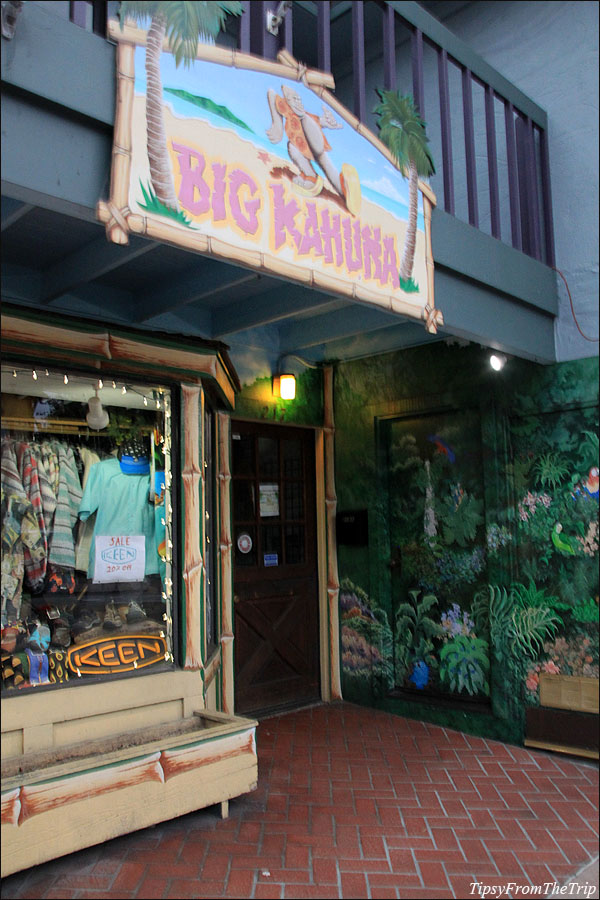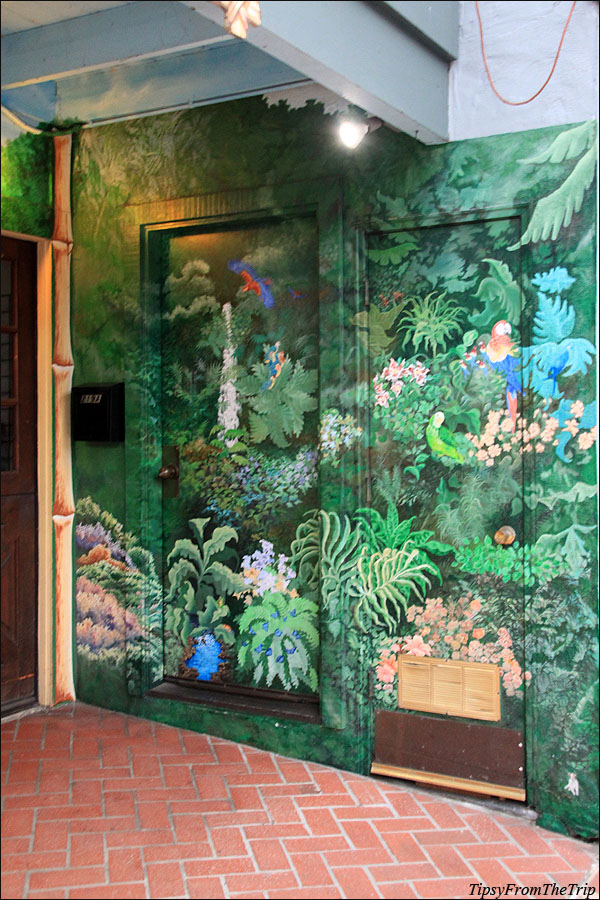 Here is the other mural, the painting of what might be the Pacific Ocean and a beach.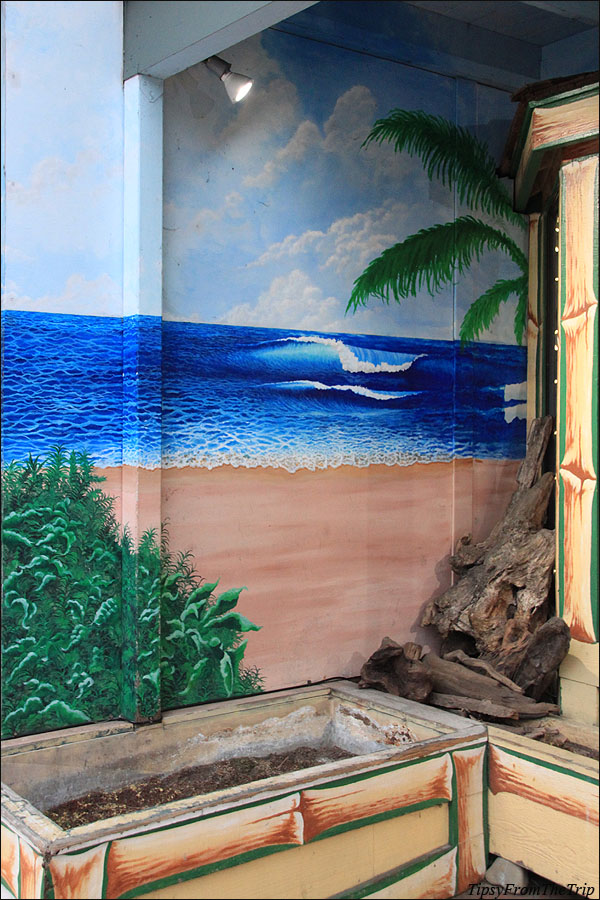 Also from from Capitola:
Found in Capitola I – Door Art
Murals from Hawaii :
Found in Honolulu  – Aloha Mural
Linking to the meme —
Monday Mural hosted by Oakland Daily Photo