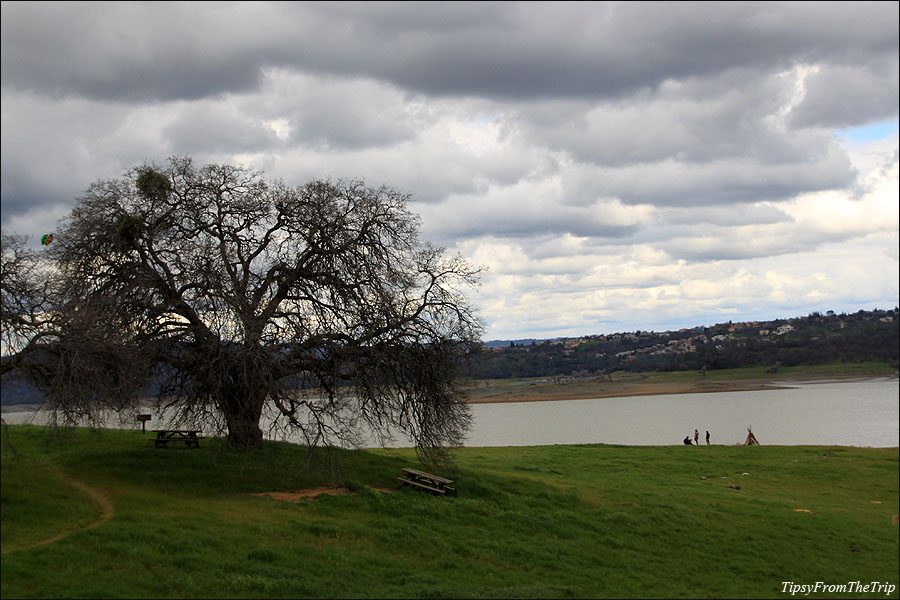 The weekend before last we drove through Patterson Pass Road and saw what the rains had done to the Diablo Range this winter. Then last weekend we went east to see Folsom Lake, a reservoir whose level has been an indication of how bad California's-drought-of-five-years has been.
Folsom Lake, which lies in the foothills of the Sierra Nevada Range stores waters of American River and its tributaries. It is also in charge of doing flood-control in the area. This lake which is said to be the 9th largest reservoir in California is spread over 11, 400 acres of land and the area can be quite an attraction for hiking, boating and biking.
If you've heard about what the winter has been like in California this year, you will have heard of the many storms that came the state's way this time. As such, when we visited, the water in the reservoir was still pretty muddy. It was my first visit so I have no pictures to show how low the levels were before the winter storms visited here. But it sure looked like the lake could hold a lot more water.
I'm sure once the rains have called it a day, the lake will be nice and blue and beautiful. When we visited, it was the first week of March, the water wasn't exactly pretty but it was nice to be out after several weeks of rain. And the rains had beautified the area with lots of greenery and some wild flowers too.
Our destination that day was Folsom Point one of the places in the Folsom Lake State Recreations Area that is open to visitors. We found a table in the middle of the rich green grass, and overlooking the lake.  After lunch we walked down to the lake to have a closer look at it.
This is what Folsom Lake looked like from Folsom Point which is at the south end  of the reservoir: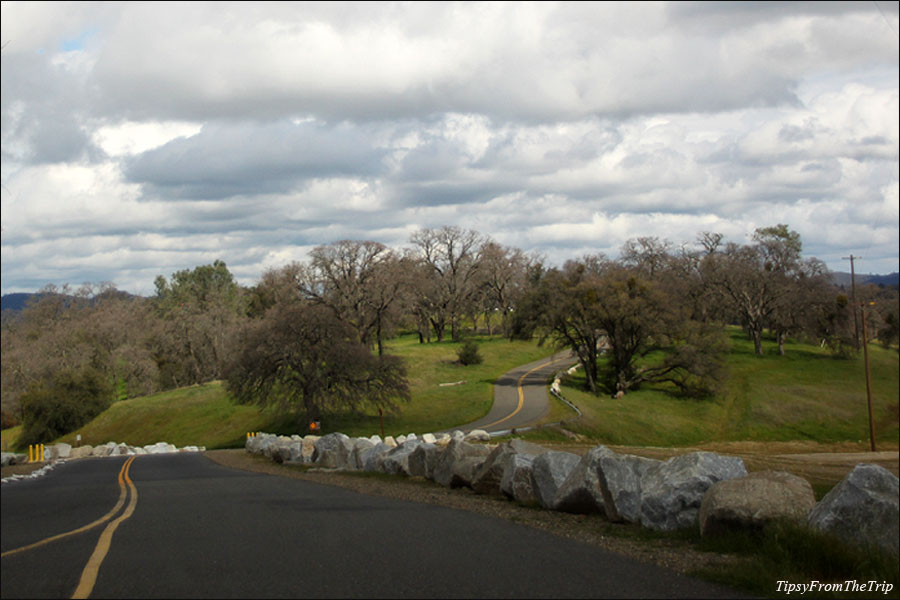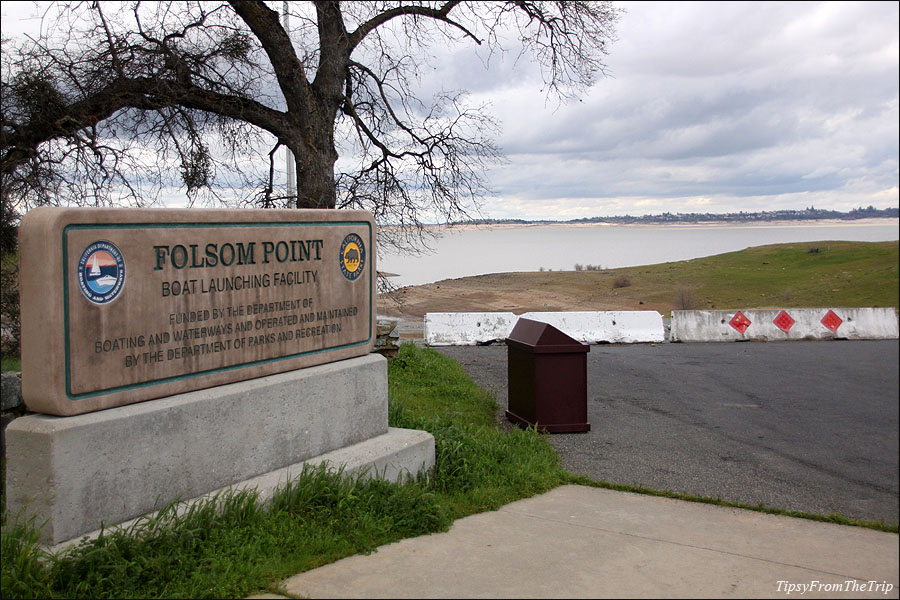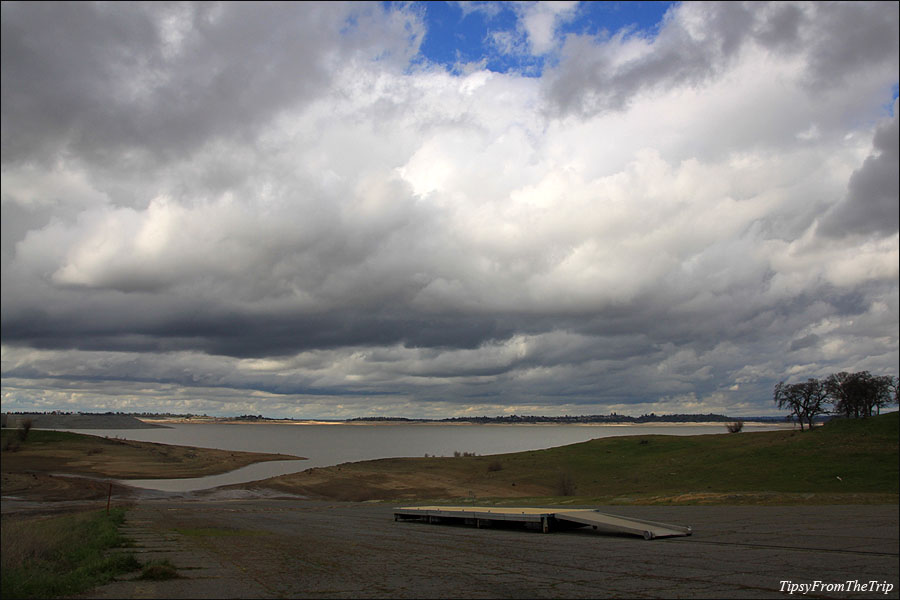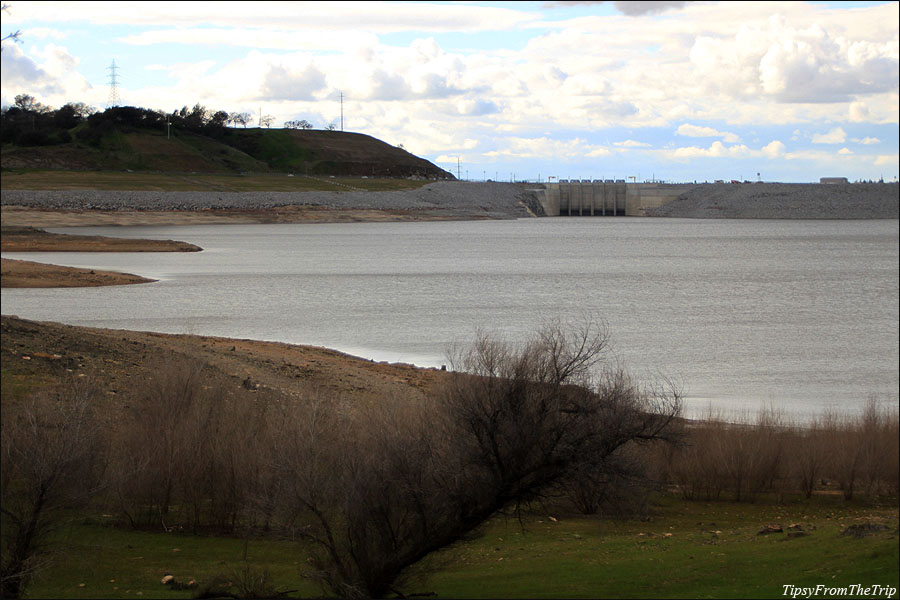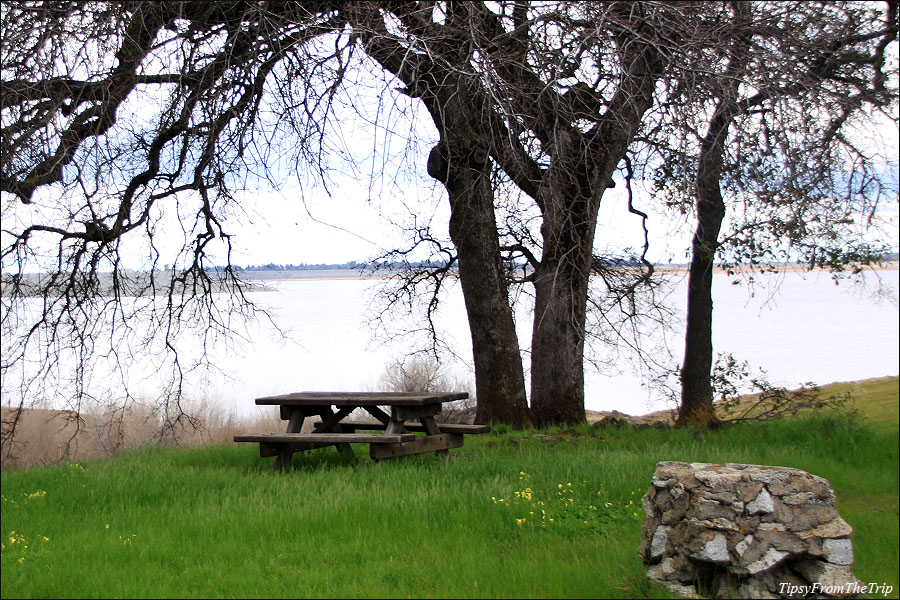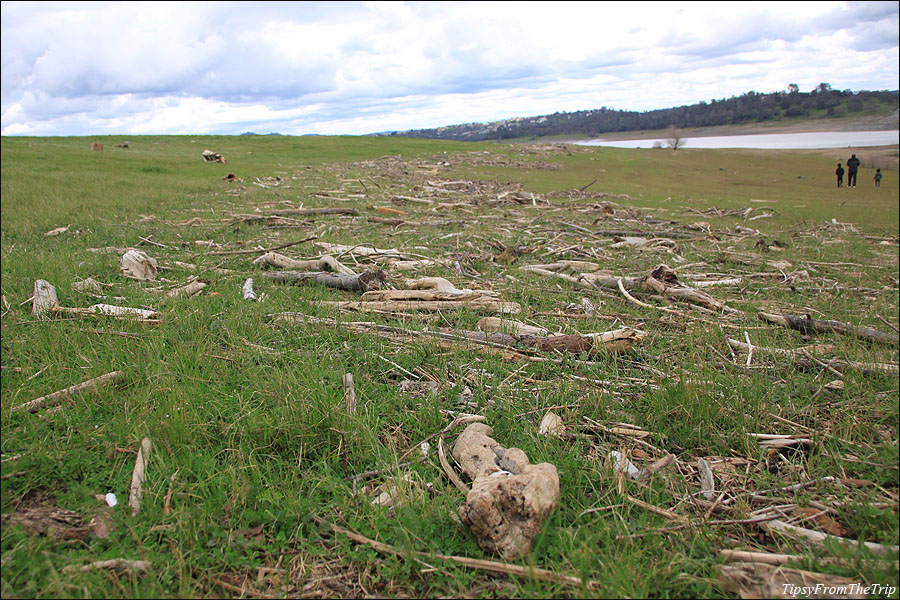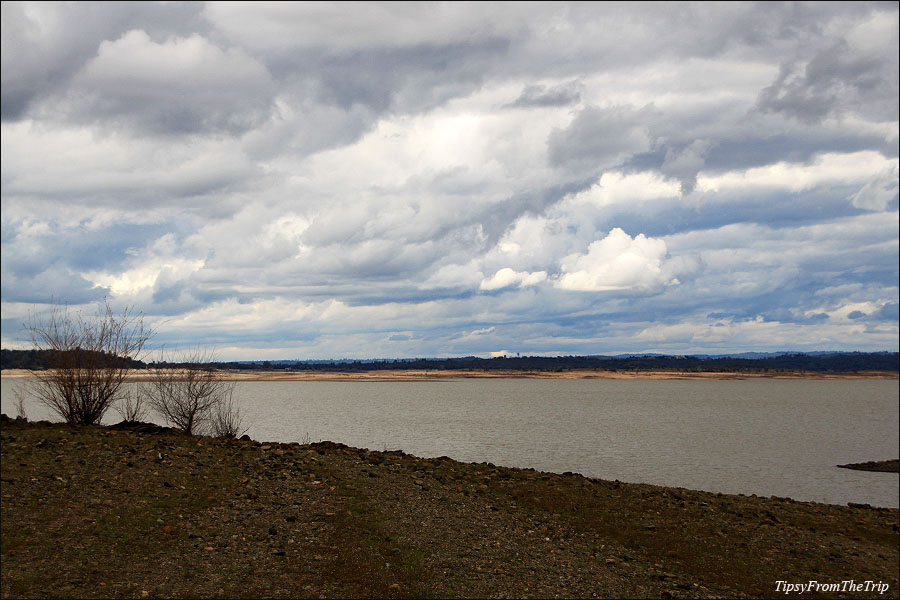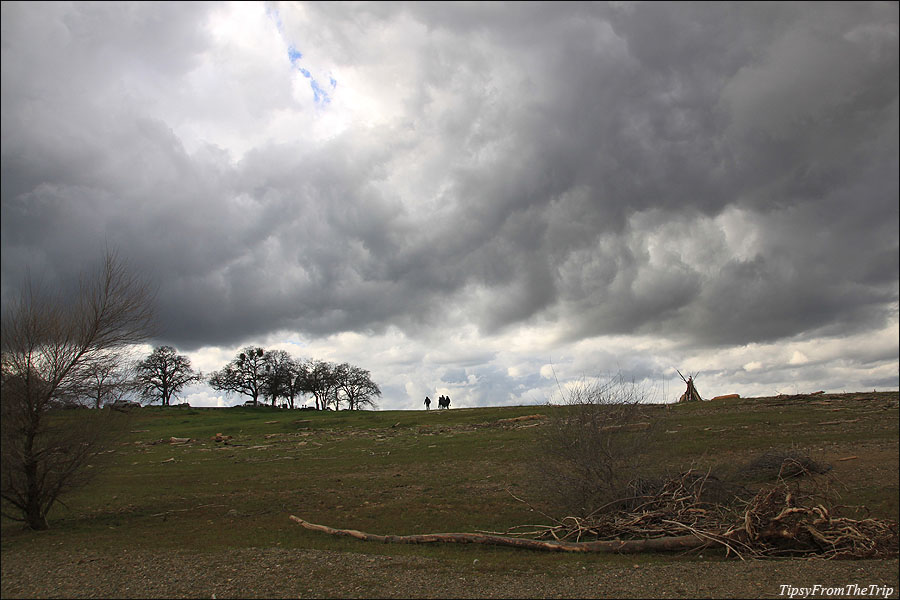 Some time later, the blue skies and white fluffy clouds gave way to a grey sky. And the winds began to blow as northern California began to brace for another storm that was to come later that evening. The kids surprisingly chose the warmth of the car over a longer walk around that part of the lake, so mommy armed herself with a camera and hit the trails. It was green and gorgeous and there were very few people out hiking. Even the rattlesnakes in the area seemed to be having an indoor day, I guess.
Here are a few pictures from the hike in the south eastern part of the lake.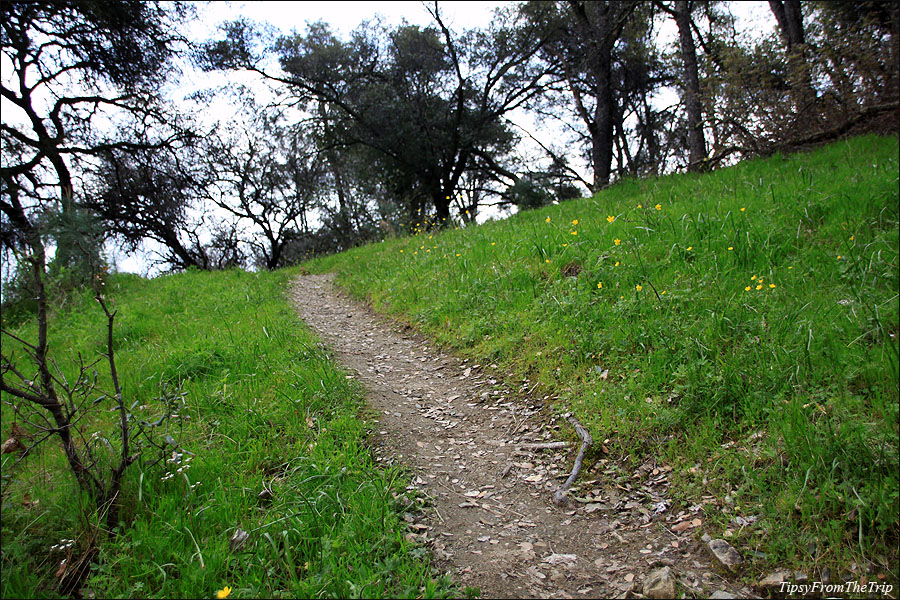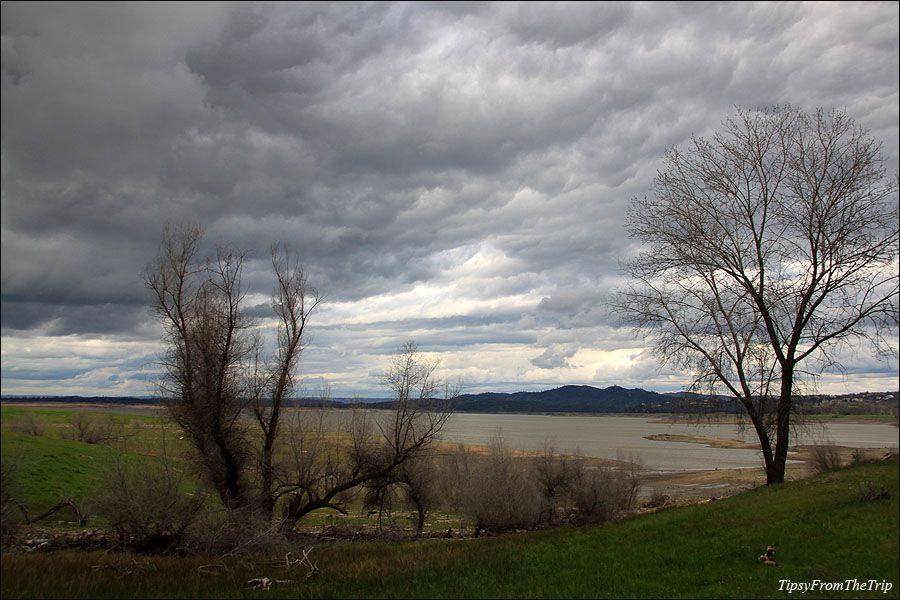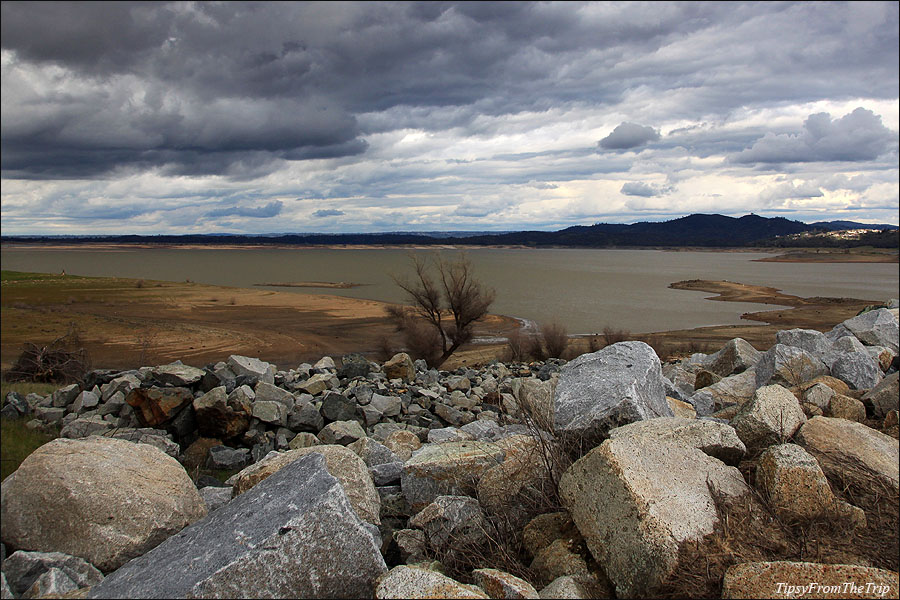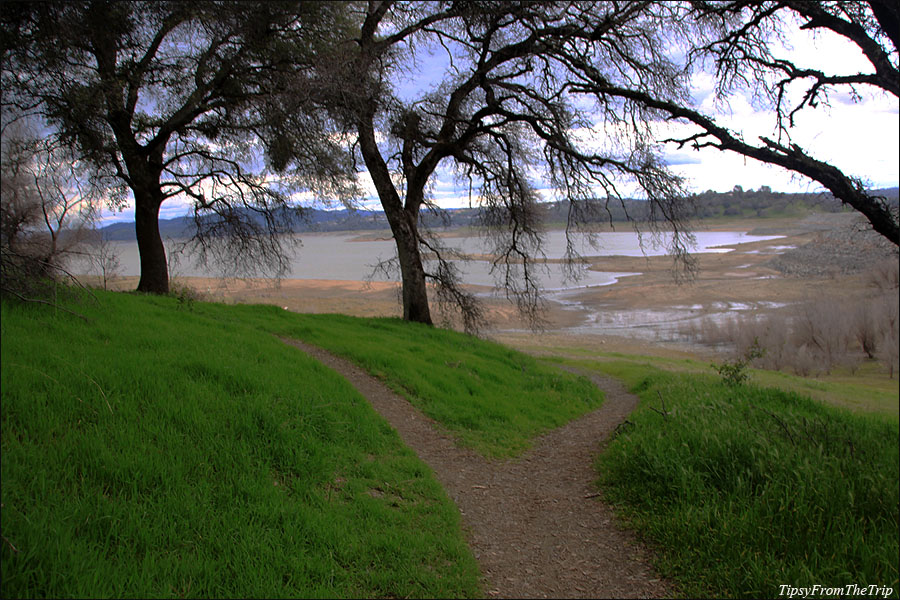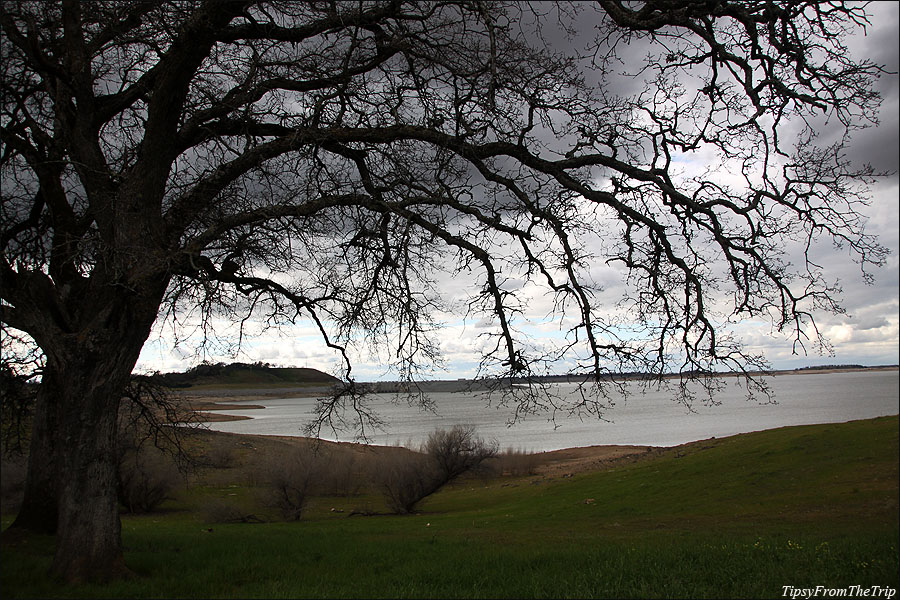 Linking to Our World Tuesday