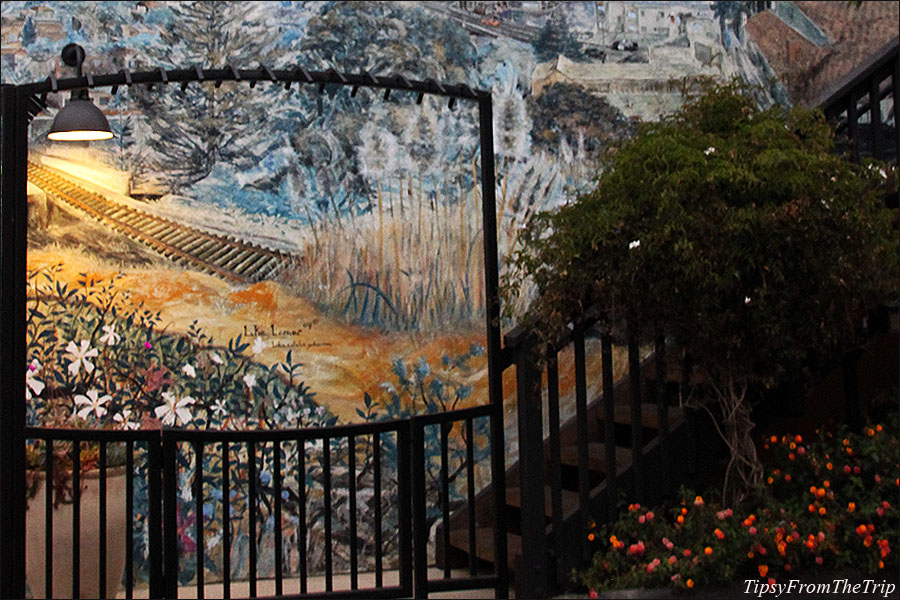 Capitola in California's Central Coast– in Santa Cruz county to be exact — has a lot of street art all over town. Having shown you some art on a doorway, a rain forest mural and the tiled seawall, it is time to bring to you you a two-storied mural of a seaside landscape, that I came across on a stroll through Capitola Village. After having a good look at it and zooming in to look at the details, I think this might be a Capitola mural or a mural of Capitola Village itself.
I think I see the hills that surround Capitola, some houses of the village and maybe even the Capitola Venetian. What makes me believe this IS a mural of Capitola, is what looks like the Soquel creek that flows through here and empties itself in Monterey Bay.
Have you been to Capitola? Have you seen this mural by artist Luke Lamar? Doesn't this look like a mural of this seaside village?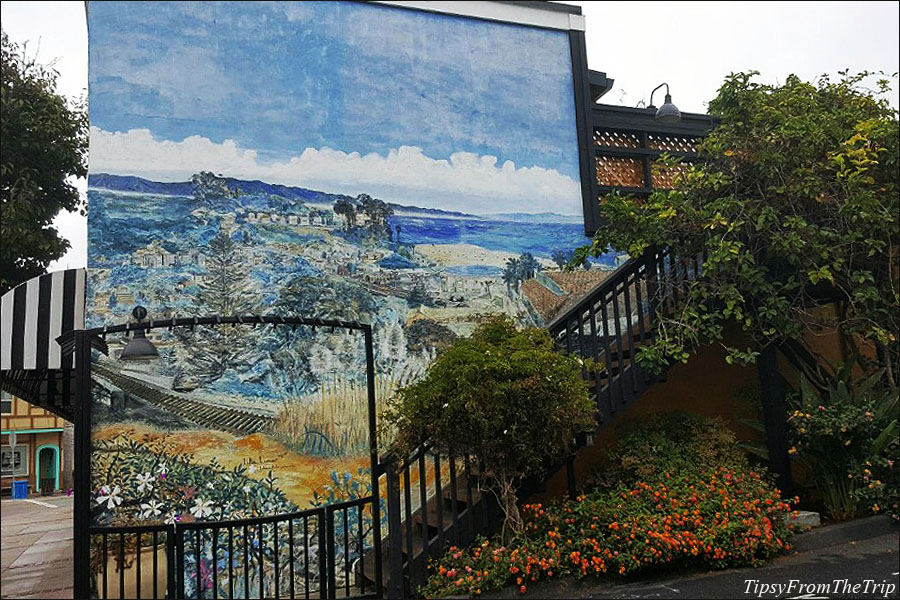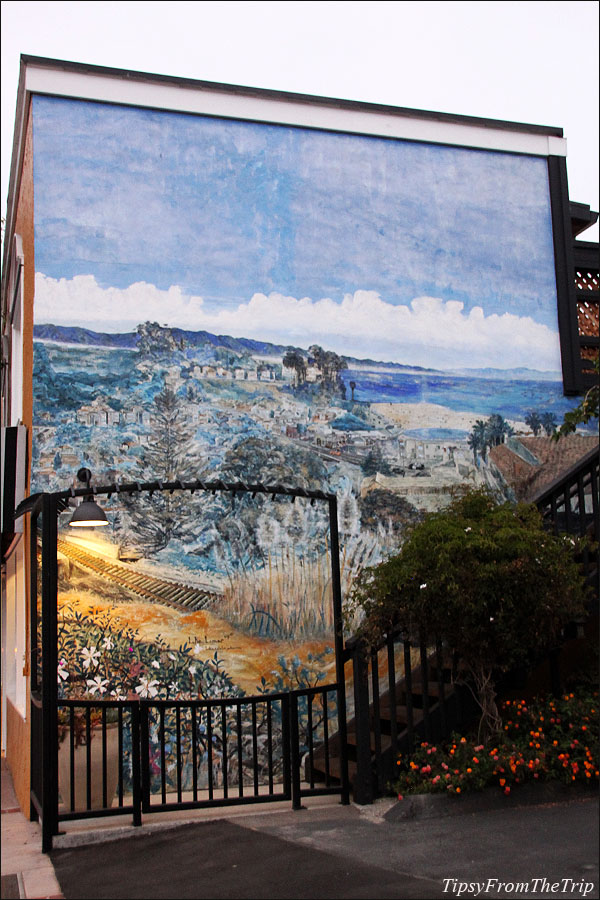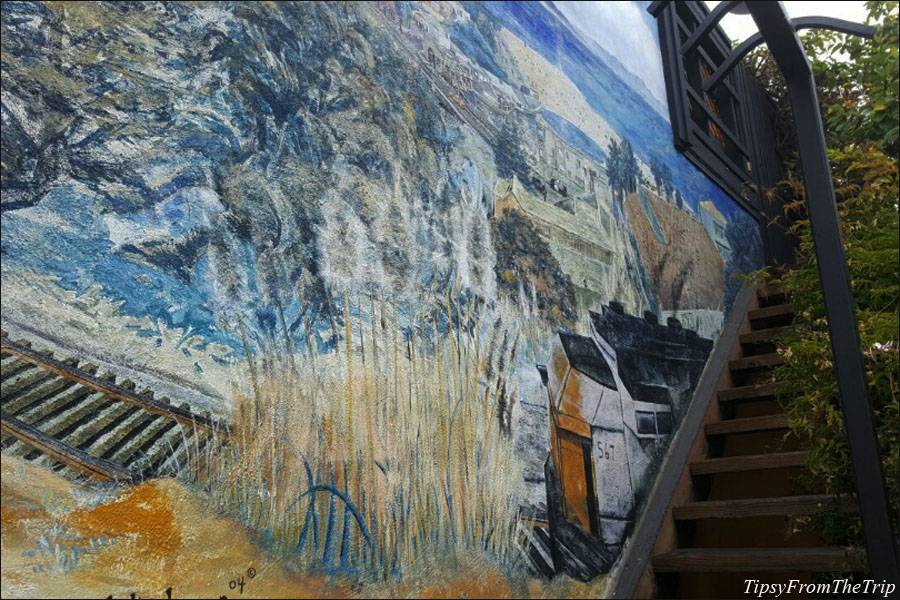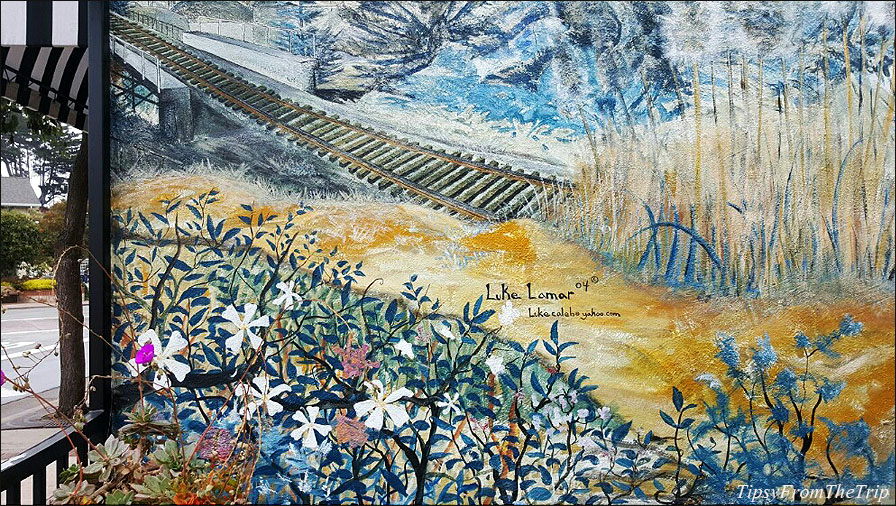 More street art from Capitola:
Find more public art here — Murals on Tipsy from the TRIP
Other posts on Capitola:
Linking to the meme–