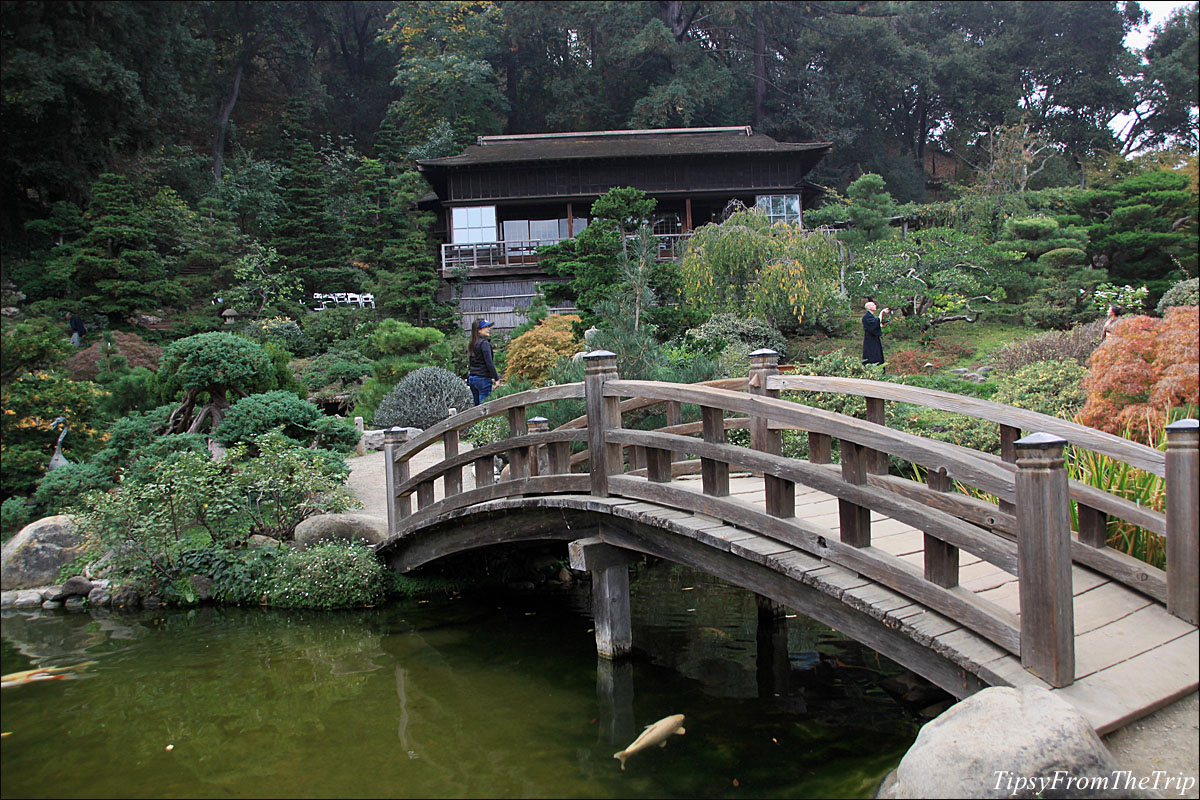 Visit a Japanese Garden once and you visited them all. But there's no getting tired of them. The look of a Japanese Garden and the feel that takes over you once you are inside one of these gardens, is like nothing else. They are landscaped to fill you with calmness and the plants and trees they have in there are meant to be a treat to your eyes. Visit in the Spring and you'll see their signature Cherry Blossoms. Walk in on a fall day and be delighted with the fall foliage of the garden. Our visit to Hakone Gardens in Saratoga was just to do that — to catch some fall color.
If it's fall, look for a Japanese Garden near you to treat you to some colors-of-autumn. These gardens are carefully designed to feature all the seasons of the year, so there will be no disappointment there. We visited Hakone Gardens towards the end of October but it turned out it wasn't peak season for the autumnal colors. But the garden had splashes of fall color all around and it was absolutely pleasing to the eye.
Hakone Gardens in the Fall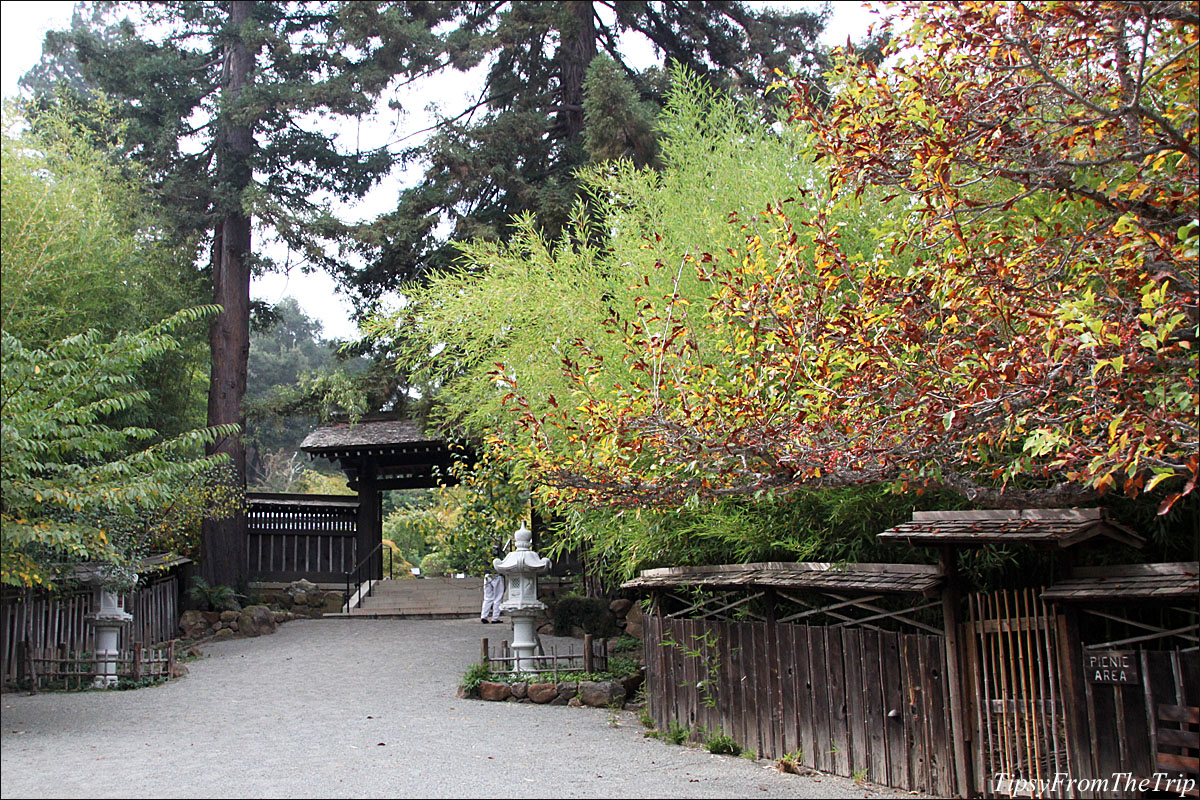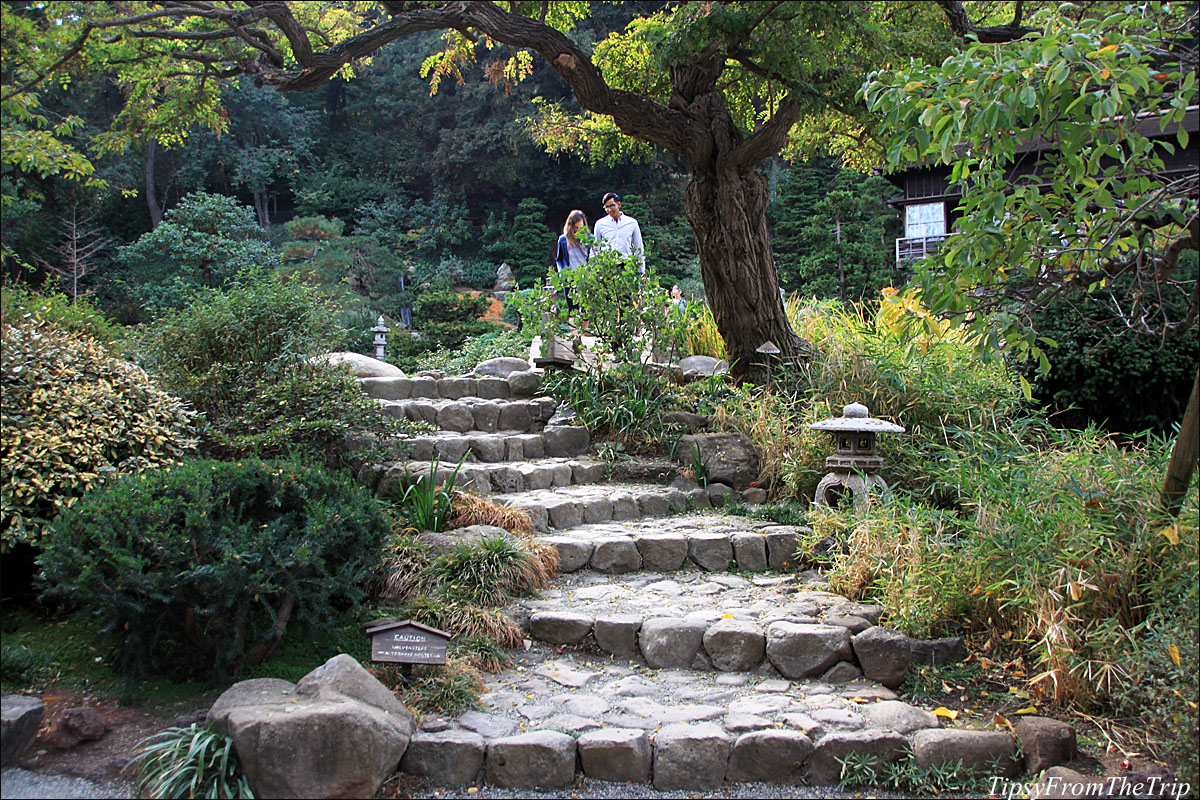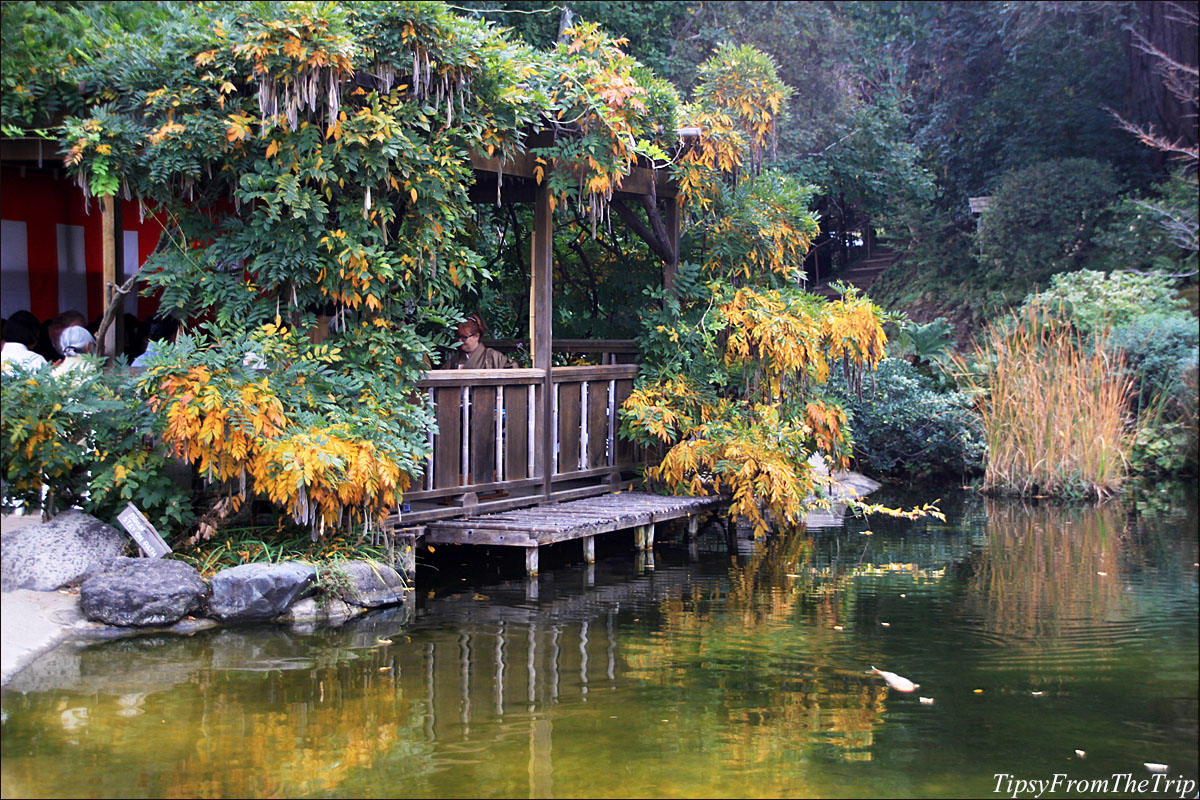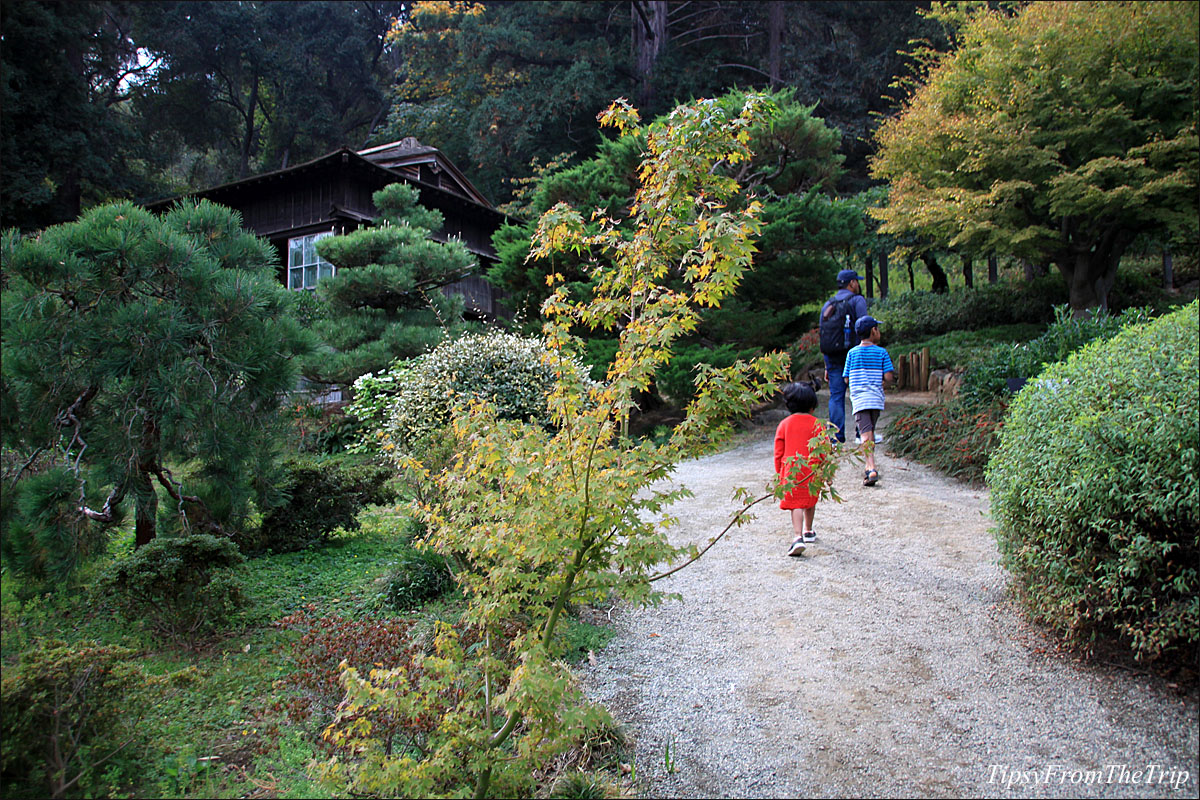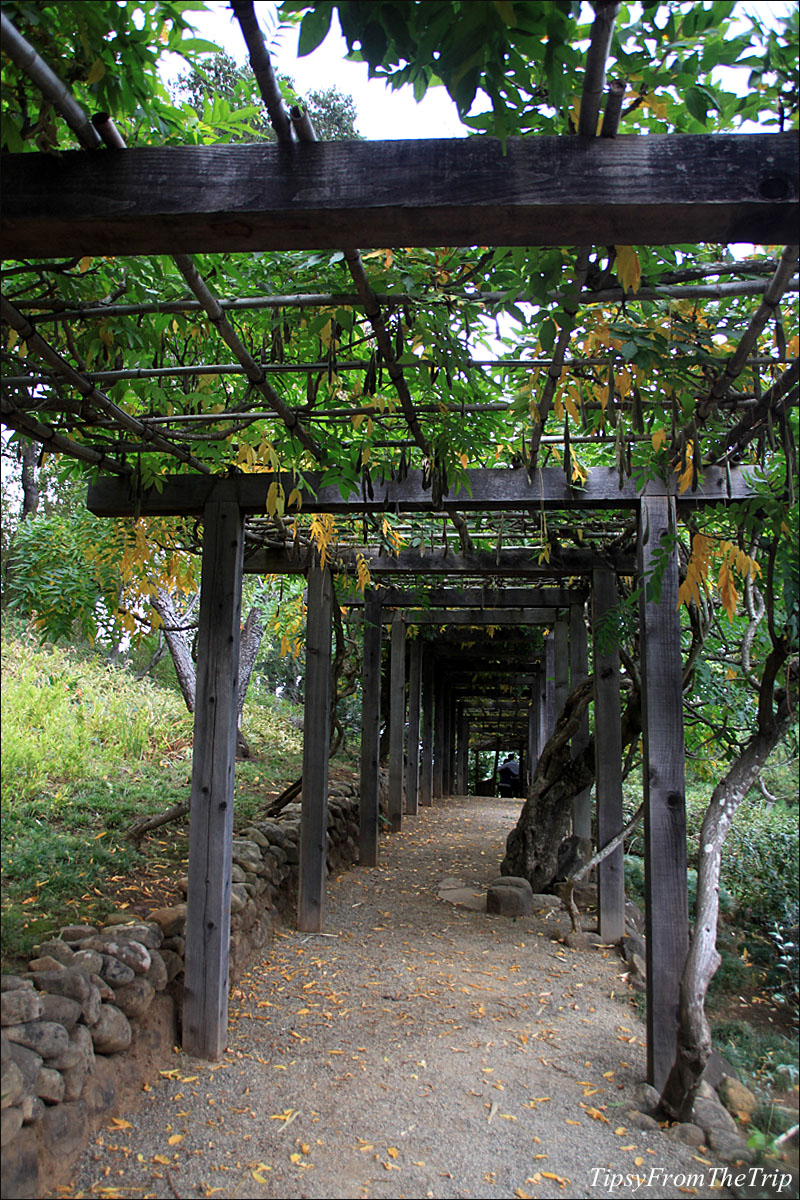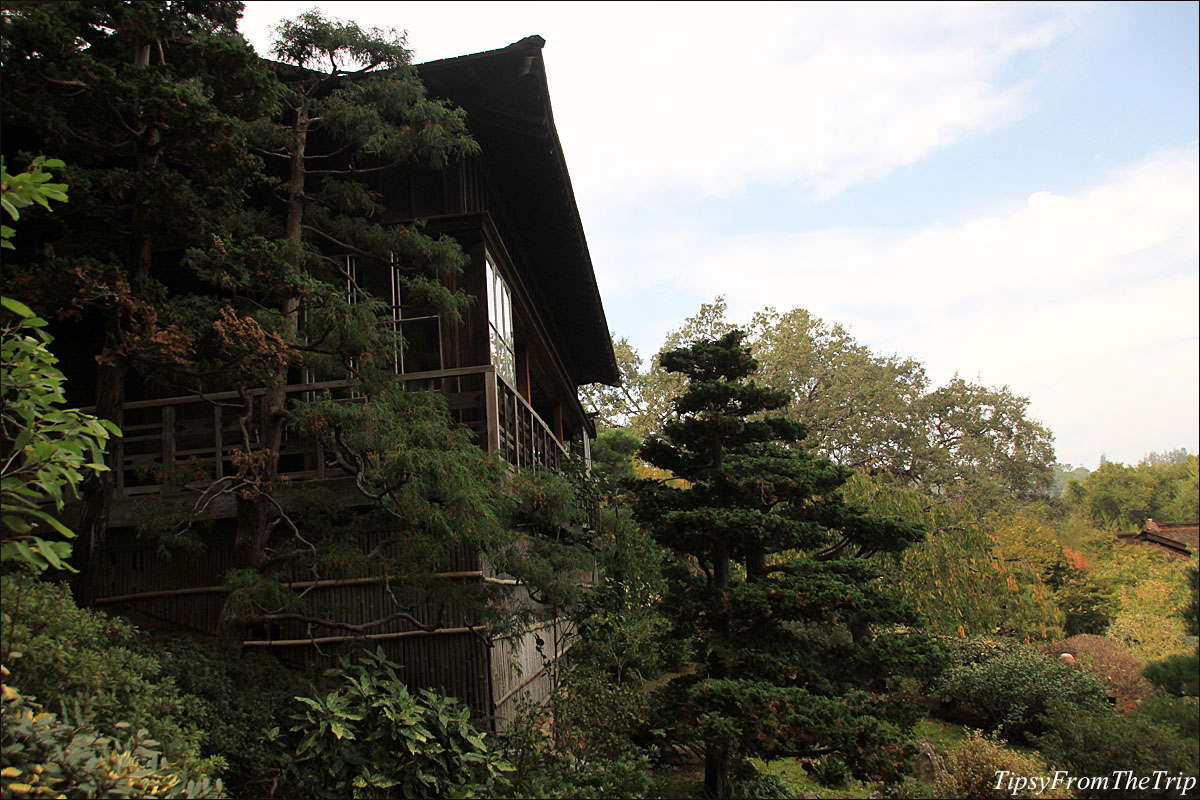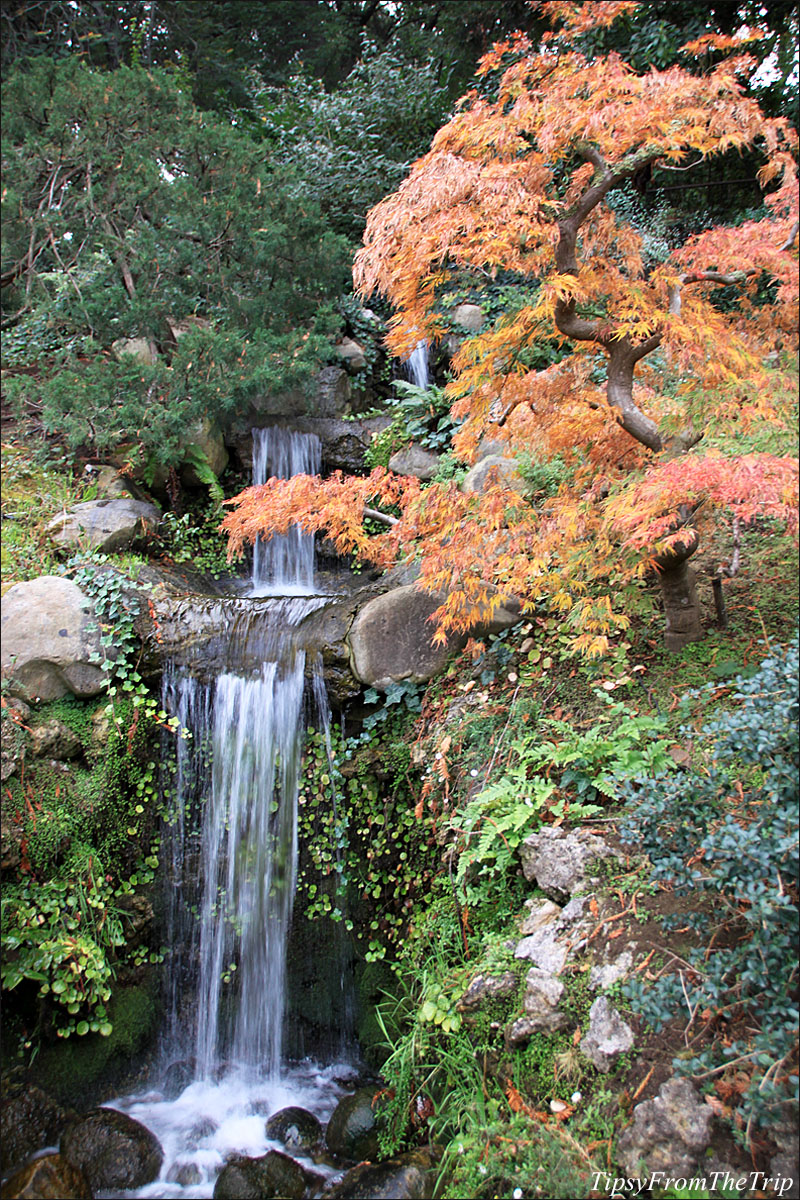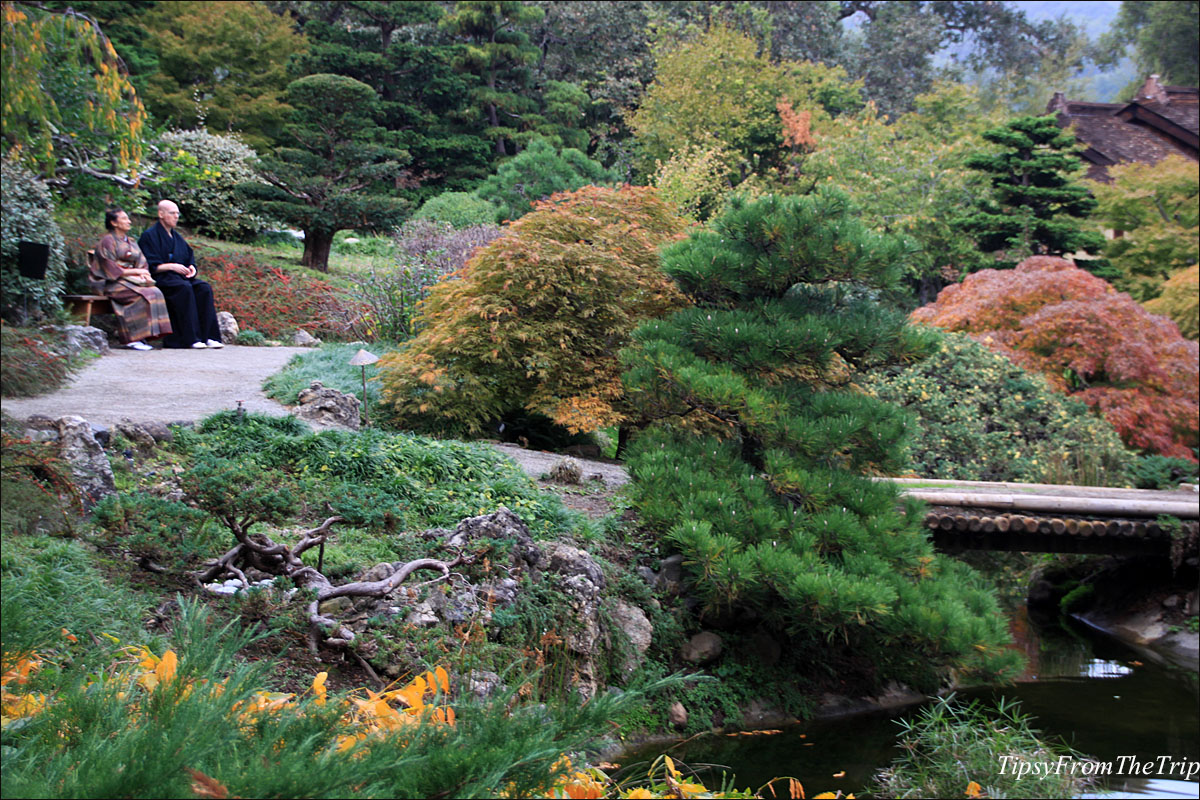 Like other Japanese Gardens, Hakone Gardens too has a placid pool with Koi (fish) in them, an arched bridge, waterfall, stone lanterns, dry oceans and a tea house.
This one also has a small Bamboo Forest on one end of it and it's a beautiful little corner. I would have liked to see more Bamboo there, though. There seemed to be some more room for those tall grasses.
Talking of 'small, let me tell you that this Japanese Garden seemed to be much smaller than the others I've visited. This is when I tell you that Hakone Gardens was once private property. It belonged to a non-Japanese couple that had an affinity for Japanese landscaping. After changing hands a few times, the garden came to be owned by the City of Saratoga. And some years back the city felt Hakone Gardens should have a foundation of its own to maintain and preserve it. So now that's how it now operates.
Since 2013 the estate — that is over a 100 year old — has been on the National Register of Historic Places.(If you would like to know more about the gardens, here's the official site.)
Linking to —
If you'd like to see more Japanese Gardens on the West Coast, do visit:
Japanese Friendship Garden in San Jose
Japanese Tea Garden in San Francisco
Also:
Japanese Tea Garden (features and symbolism)