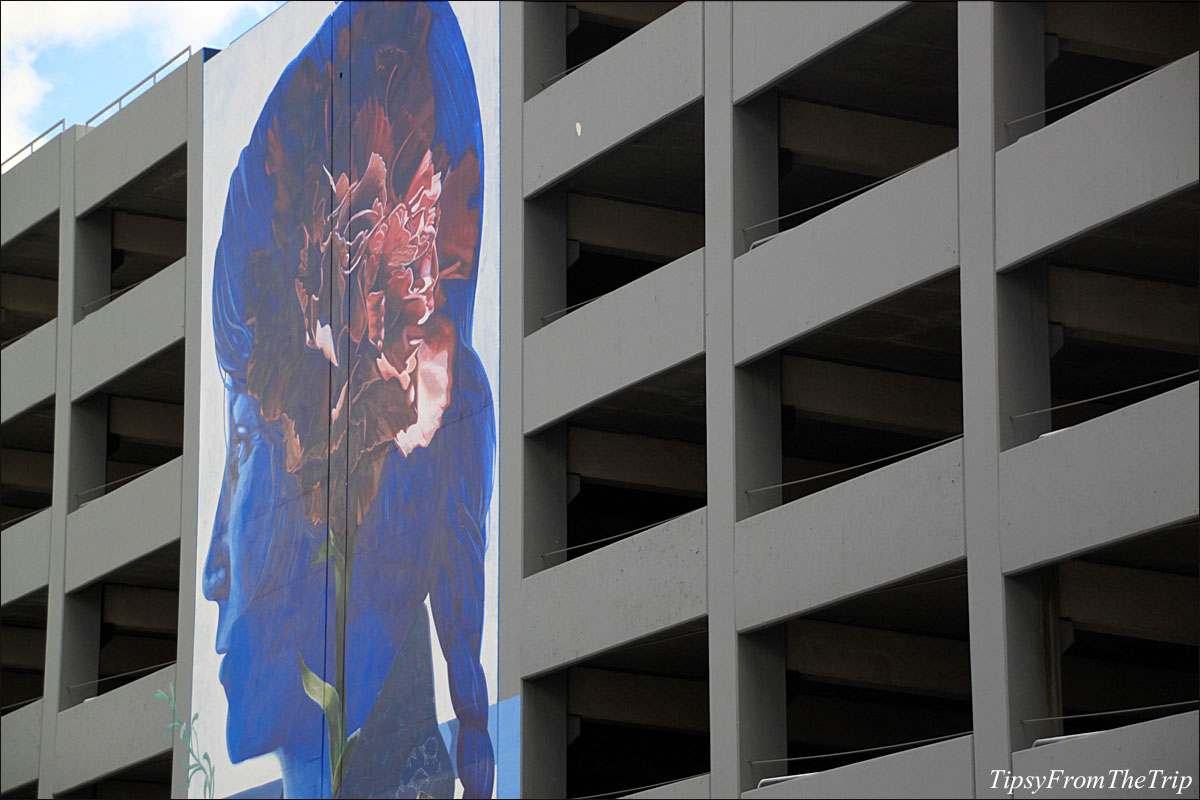 Reno and street art just cannot be separated from each other. The art on the street are not much talked about. At least not as much as the casinos and the neon lights that seem to characterize the city. But anybody who has walked down those streets cannot have missed the splash of colors on the walls. For this week's Monday Murals, let me present Mount Whitney Hotel's multi-story parking garage murals.
Look at the sheer size of these pieces of art. There's no missing these murals. And look at the beauty of these works. I spotted these as I was strolling down Virginia Street and some of its side streets one April morning.
Reno's  parking garage murals – 1
The first painting — of the blue lady and what looks like Mt. Whitney– I hear is called Blueprint of a Mother and is by an artist called Erik Burke. 
Reno's  parking garage murals – 2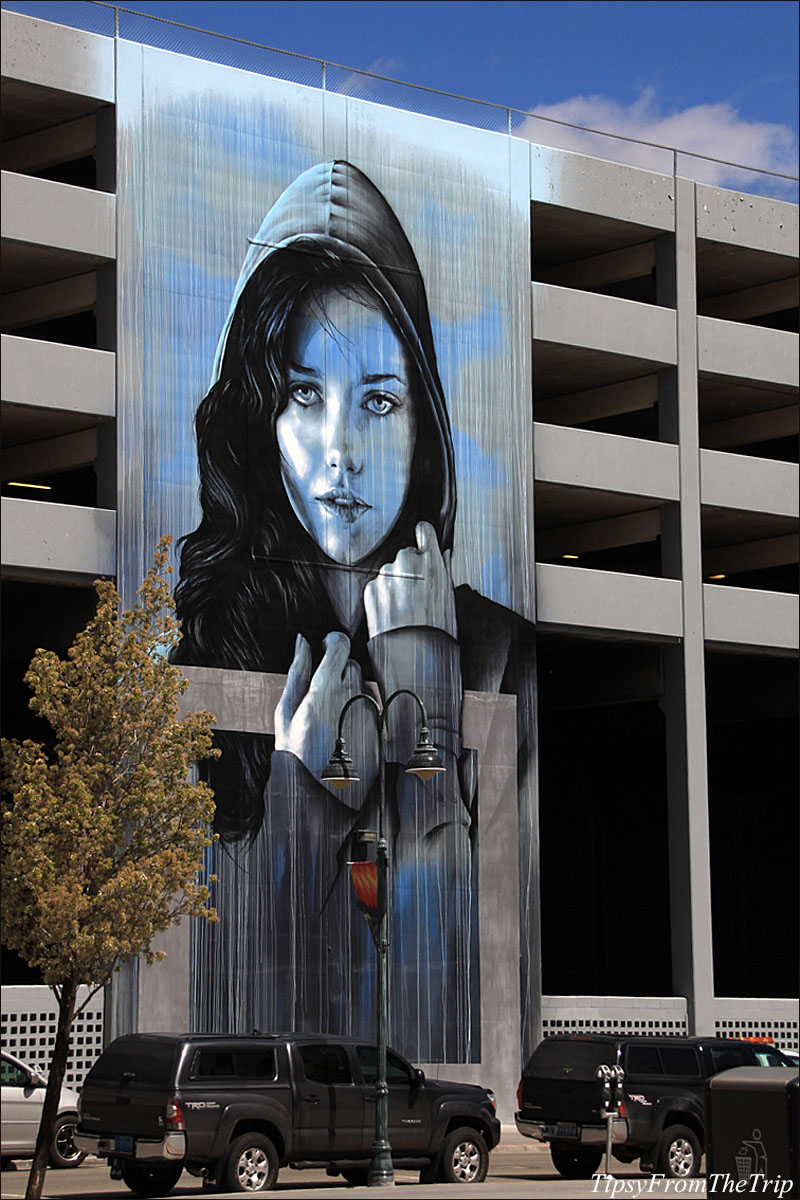 And this painting on the other side of the parking garage is called, 'The face of Reno.' This gigantic piece of art seems to have been done by artist Christina Angelina. 
Reno's humongous parking garage murals — Check. 😉
If you missed my earlier posts on the street art I found in Reno, check out:
Dreamy Damsels, Graffiti Style
This is not all. There should be another 2-3 posts of art from the streets of Reno, NV. Stay tuned. 🙂
Linking to
Monday Mural hosted by Oakland Daily Photo
(You'll find murals from all over, there)
and
You might also like:
Murals featured on Tipsy from the TRIP