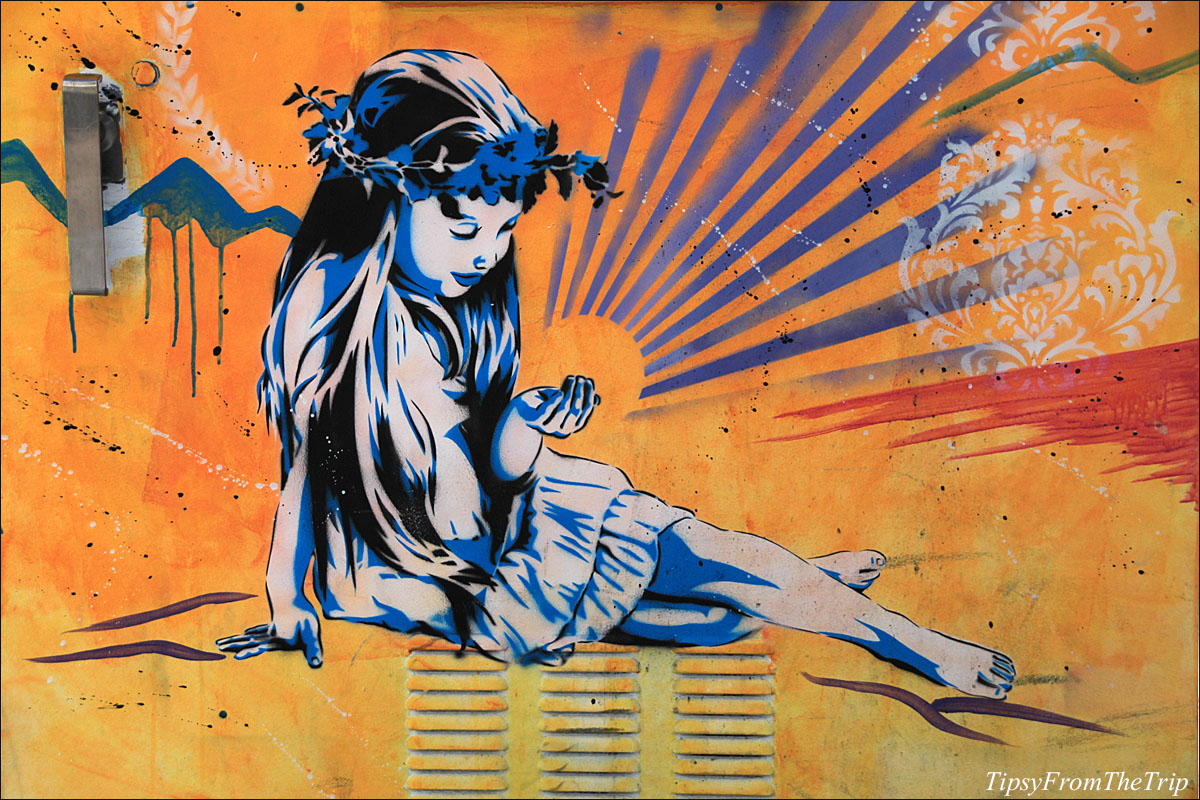 As I was putting together the post on the utility box art that I came across in Reno, NV. I couldn't bring myself to put up the pictures of this bright yellow box I found near Club Cal-Neva at the intersection of Virginia Street and Second Street. It felt like this one had to have a post of its own. It was as I was preparing the images for the post that I noticed the signature at the bottom. It said: ABC Art Attack. And that means the artist behind this work is Bryce Chisholm.
A few weeks back I had put up some pictures of street-style art I had come on the walls of a restaurant in Circus Circus, Reno. They were some beautiful paintings of some gorgeous women. I had looked up the artist and saw many more of his works and I was so in awe of his absolutely stunning creations. That post also has a link to a gallery of his artwork on his official website. You must see them, if you haven't seen them, yet. I'll leave a link at the end of this post.
Now let's enjoy this very-eye-catching yellow box and the beautiful little girls painted on to it: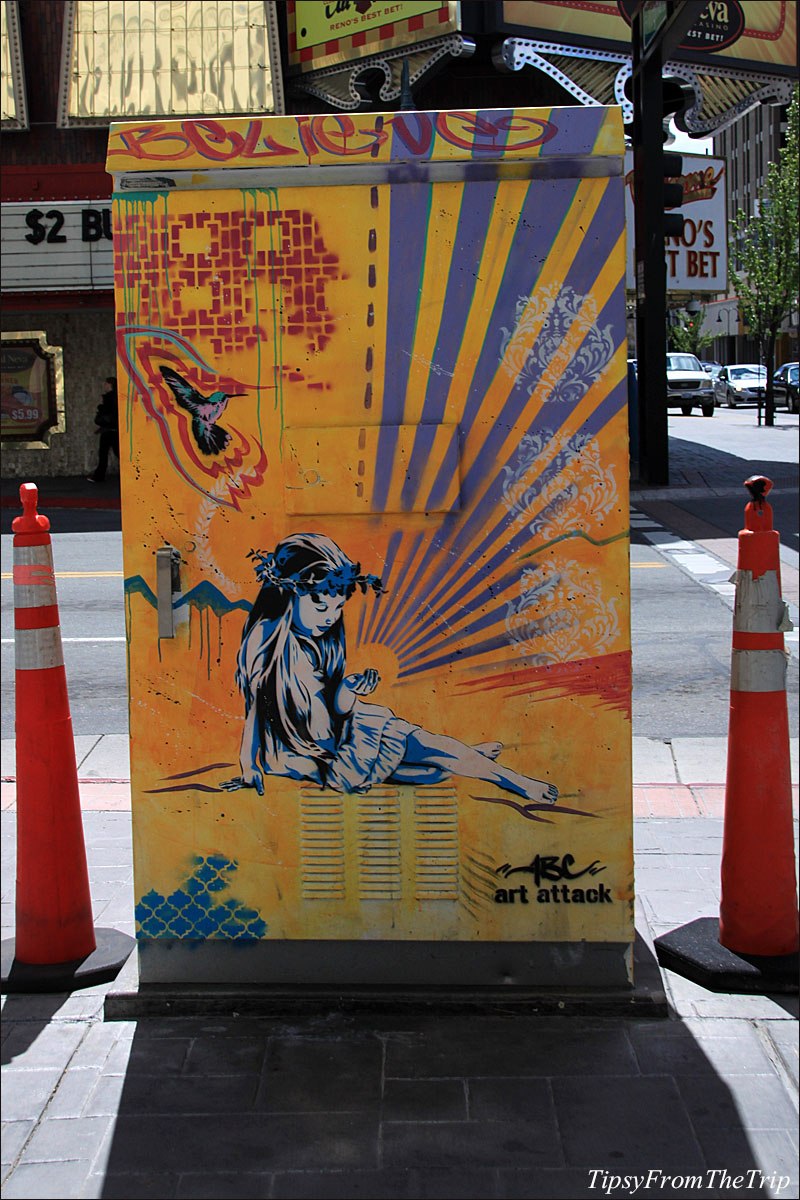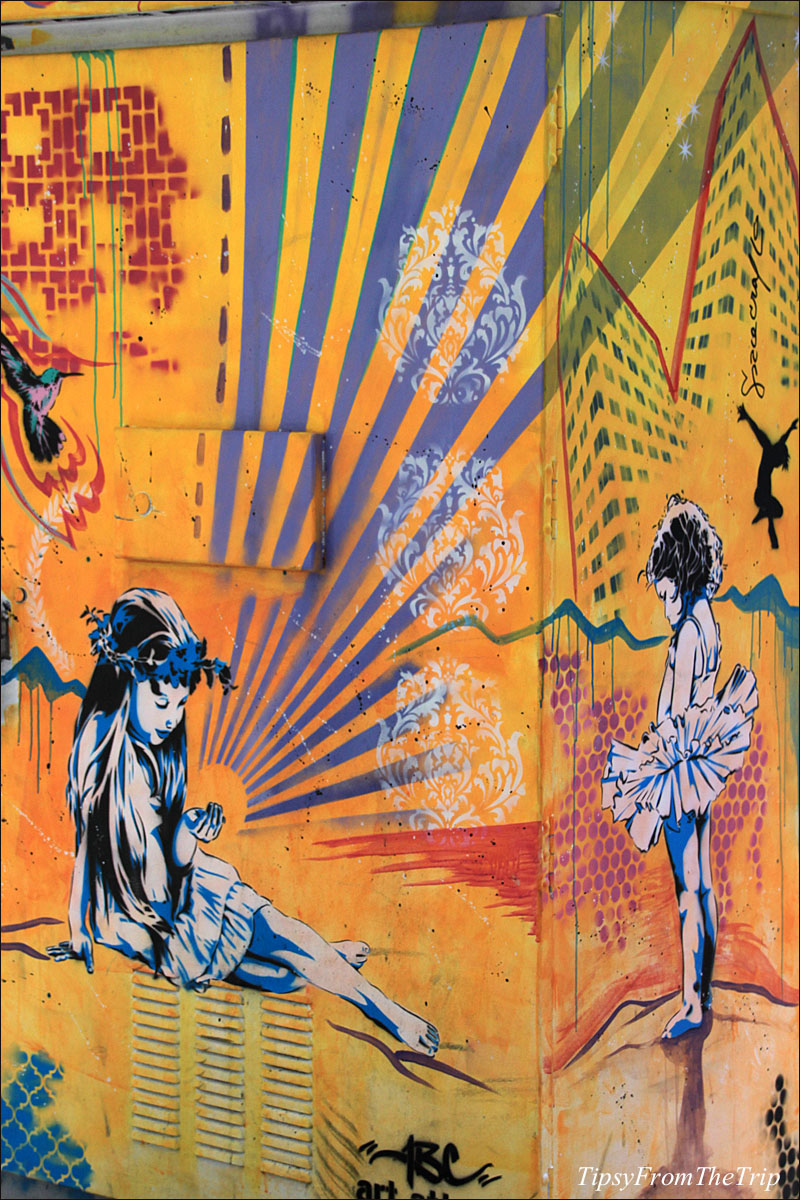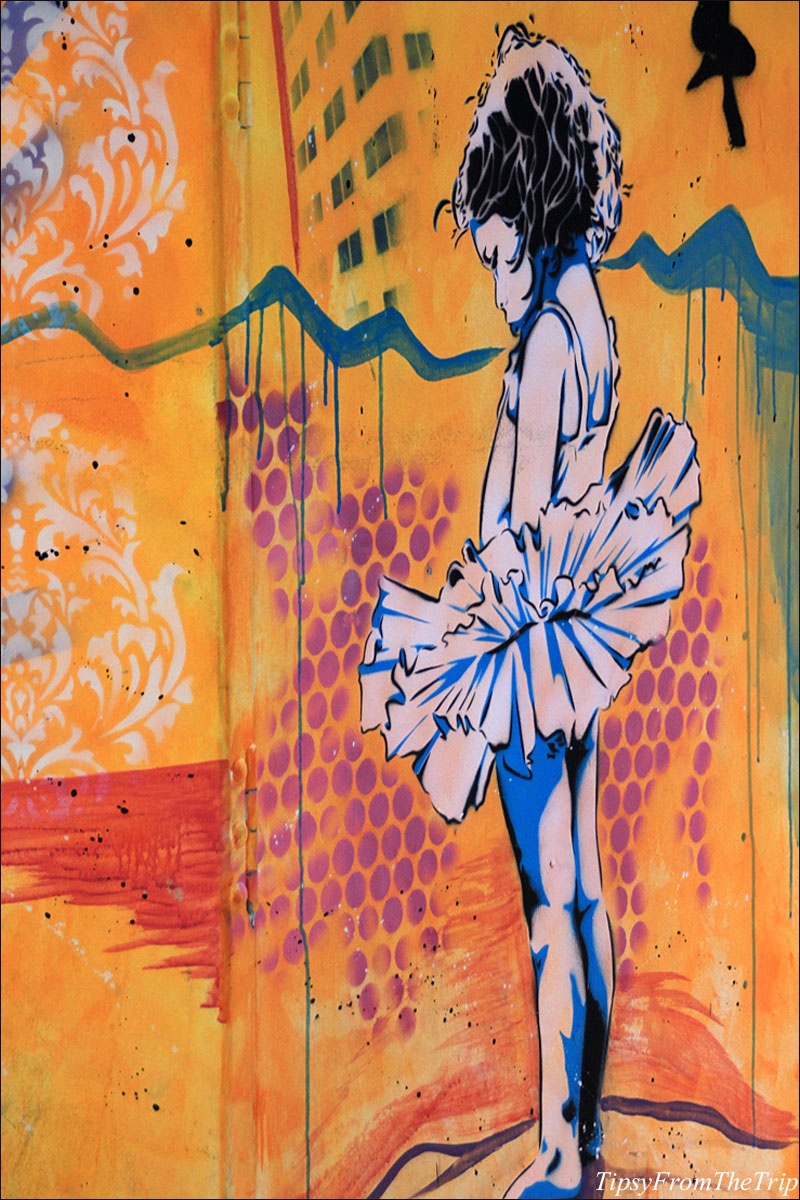 Linking to:
 ABC Art Attack by artist Bryce Chisholm (Artists's official site)
Must – See: Bryce Chisholm's murals of the lovely ladies of Kanpai Sushi restaurant in Circus Circus.
If you like to see more utility box art:
Found in Livermore & San Luis Obispo, CA
If you like murals, you might want to check out–