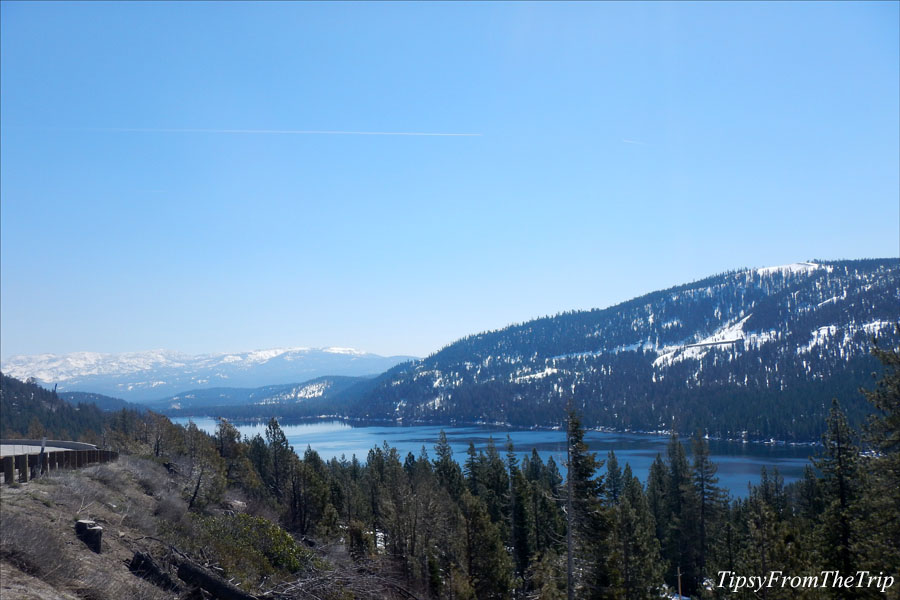 Donner Lake is one of California's alpine lakes. This lake that lies on the Sierra Nevada Mountain Range can be seen from Interstate 80 as it passes through the high country. I-80 is one of those cross-country highways in the US, this one beginning at San Francisco on the west coast and going all the way to New Jersey on the East Coast. If you find yourself traveling between San Francisco (or Sacramento) and Reno, you might want to make a stop at this Donner Lake Viewpoint.
The overlook on I-80 is a few miles east of Boreal Mountains and just before you enter Truckee's City Limit. Here are some pictures from the Donner Lake Vistpoint, from our trip to Squaw Valley and Reno, last Spring: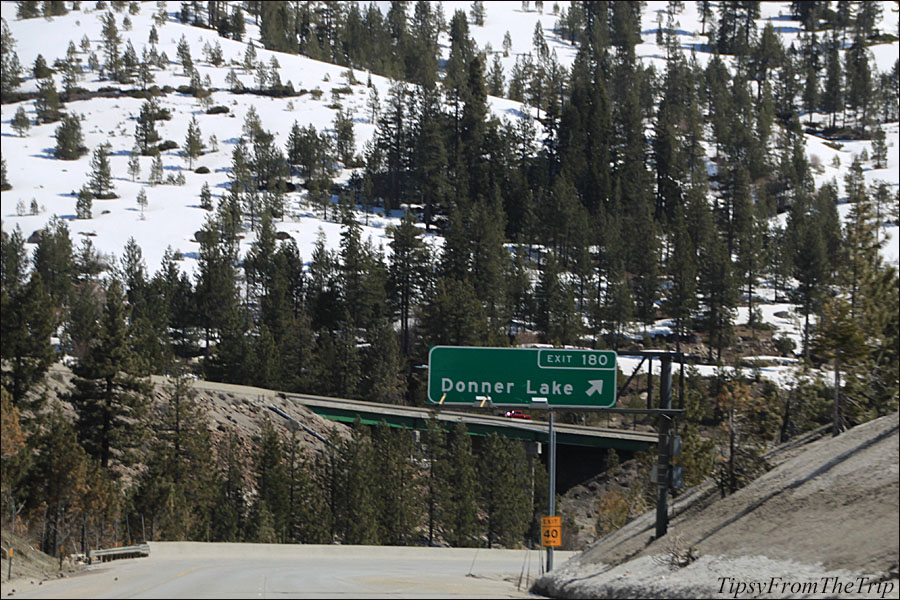 I'm hoping that these pictures from the Donner Lake Viewpoint on I-80 will inspire you to make a stop and take in these vistas of the top of the Sierra Nevada Range, the conifers and the beautiful blue lake that ornaments this part of the mountains.
For a closer look at this lake in Truckee -CA, you could take Exit 180 on the Interstate Highway (I-80). Not very far from Donner Lake is the more celebrated 'largest alpine lake in North America' — Lake Tahoe.
You might also want to visit Squaw Valley while you are in the region. Squaw Valley is known for the Squaw Valley Ski resort, which is known for having hosted a Winter Olympics back in the 60's. Take the aerial tram ride up to Squaw Valley's High Camp at 8,200 ft above SL and it will treat you to a panoramic view of Lake Tahoe.
Further reading suggestions:
Where Donner Lake and the nearby Donner Pass got their names from: Donner Party
Other nearby attractions:
Scenic Snow-clad slopes of Squaw Valley
The heavenly Heavenly Gondola Ride
Also:
LAKES (on Tipsy from the TRIP)
Linking to the meme–