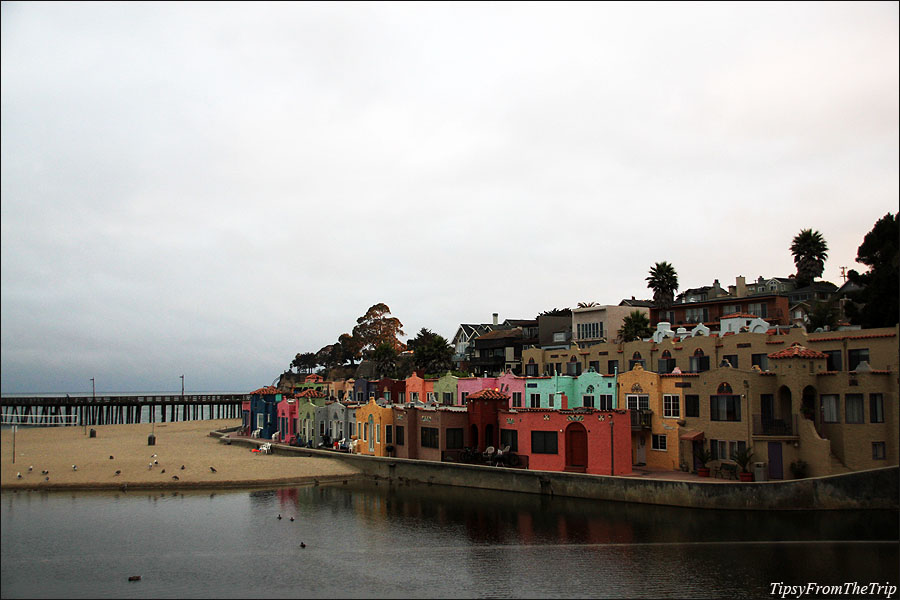 A few years back, there was a time when we needed to break from the daily grind and we made a quick weekend trip to the Central Coast of California. It was one of those trips we made without any homework whatsoever. It was meant to be a holiday for relaxation and rejuvenation and I thought I'd just let the place surprise me with whatever it had to show. Our first stop that weekend was at a seaside village called Capitola. For us, Capitola's center of attraction seemed to be a Venetian view — set of buildings that proudly stood on its coast showing off so much character. It was a collage of colours and it seemed to have something historical about it. And historical it was. We later learnt that these rows of buildings were part of the first condominium project in California. That, according to the official Capitola village brochure. It is now a combination of hotel rooms and private homes.
We'd fallen in love with the sight and the character it exuded and we'd promised ourselves that we would stay in one of those units, someday. Last August, 'that day' was supposed to have came; but there were no rooms available for the weekend that we wanted to treat ourselves. What we found in its stead was a condo* that overlooked the Monterey Bay, the Capitola Wharf, Soquel Creek and — those colourful walls, which to us was easily Capitola's cynosure.
What was initially a disappointment turned out to be a better deal. There's nothing quite like staying in Capitola and looking out the balcony and seeing this Venetian view of colourful-buldings-in-Mediterranean-style. During our days there, I loved waking up to this sight. And I enjoyed looking at its lights and the reflections in Soquel Creek, before I retired for the day.
As you can guess, there was no stopping me when it came to recording those sights. Here are the pictures from that vacation rental: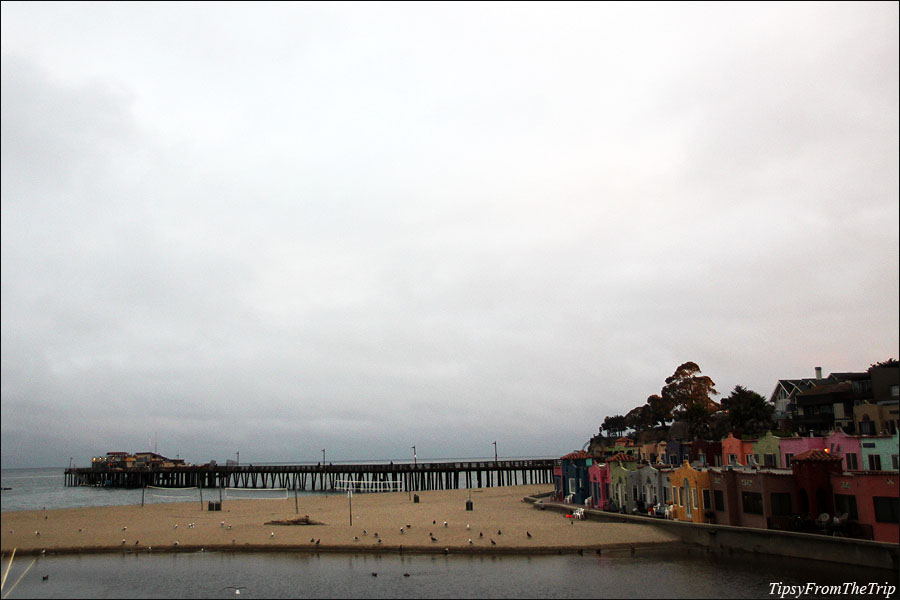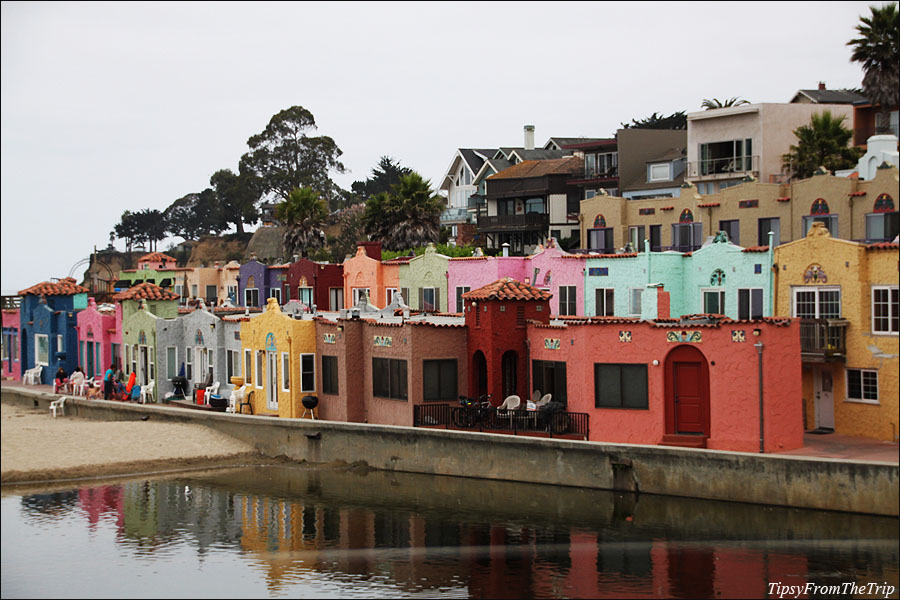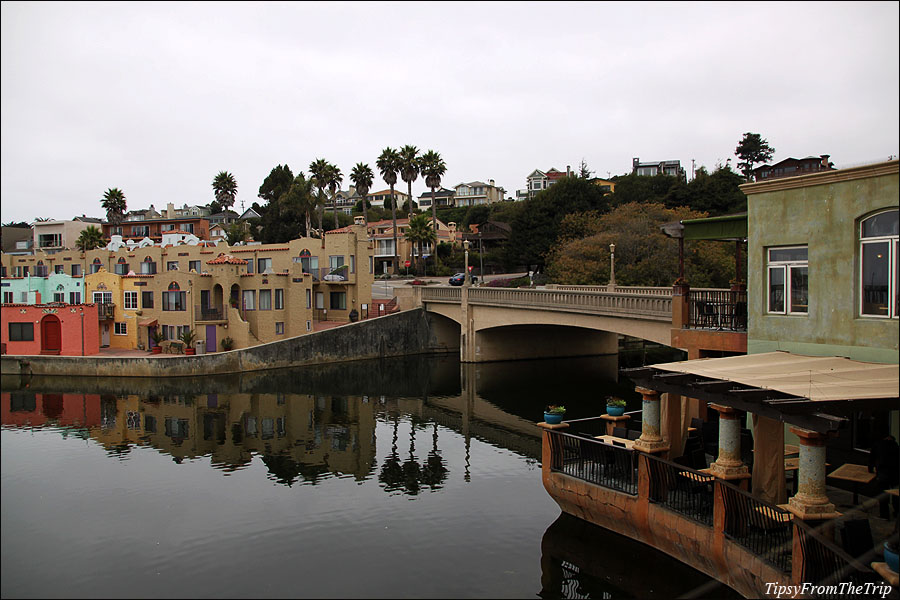 The next two night shots of Capitola Venetian and Soquel creek are not from the condo, but the view is pretty-much the same, just from a different angle.
Do stop by these posts to see more of Capitola:
Capitola's Tile art seawall
A piece of Venice in Capitola (a post from our first visit to Capitola)
*A quick note/review on the condo: It is located in one of the most ideal locations of Capitola (above Margaritaville on Esplanade) with views the Monterey Bay, Soquel Creek, Capitola Wharf and Capitola Venetian. The views were the best part of the place. This accommodation had a few maintenance issues but they were forgivable considering the sights from the balcony.

But I absolutely will not recommend this condo because the owner who goes by the name, Robert refuses to return a (refundable) security deposit of $500, even after countless (ignored) calls, many e-mails and several months since that stay.  According to some very popular sites that list vacation rentals, this person has more than two properties in the area. I feel bad about having to put up something so negative here. But it just didn't seem right not to put down this bit of information, also.

(This is the listing of that condo on Airbnb – https://www.airbnb.com/rooms/5705288?s=-RPxOFEM)

–dN

linking to Our World Tuesday