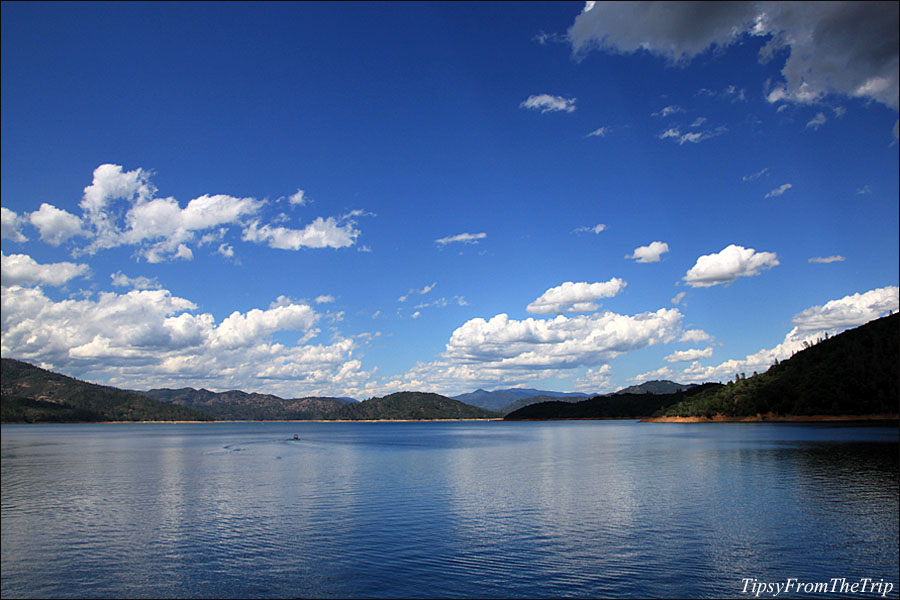 Shasta Lake
This is Shasta Lake. Shasta lies in northern California and also dons the sash of the largest reservoir in the state. It lies in the Shasta – Trinity National Forest Area and is not far away from Mt. Shasta, a volcano of the Cascade Range.
The first time I saw this lake was when we were on the way to Oregon, a few years ago. Interstate 5 that connects the 3 states on US's west coast, runs over this lake and from the highway, this lake looked a shade of green, that day.
Fast forward to a few more trips that way, and one day we decided to stop and have a good look at the lake. It was summer and the skies were a pretty blue with some white fluffy clouds and the lake looked a beautiful blue that day.
Our stop that day was Fisherman's Point on the southern end of the 30, 000-acre lake. This point is close to Shasta Dam. And this was the mood that Shasta lake was in that afternoon: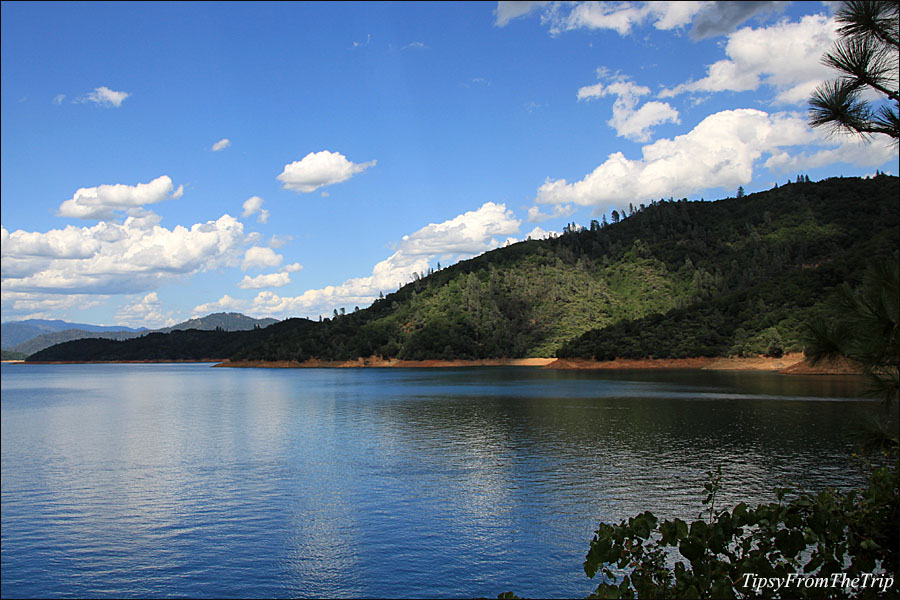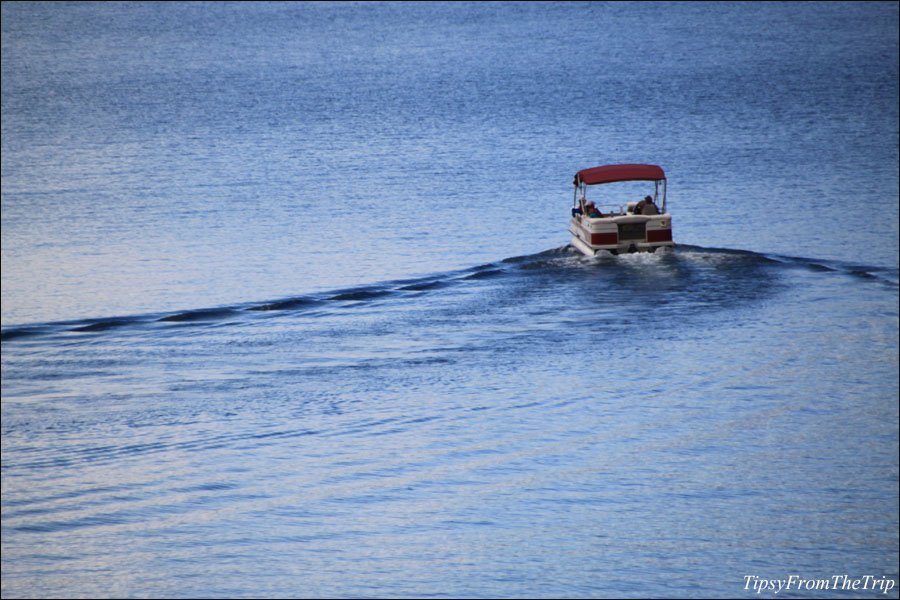 After spending some time at Fisherman's Point, we went by the dam and took another route back to the highway (Interstate -5). If I remember correctly, there were two vista points on California 151 with great views of the lake that was so blue and beautiful that afternoon.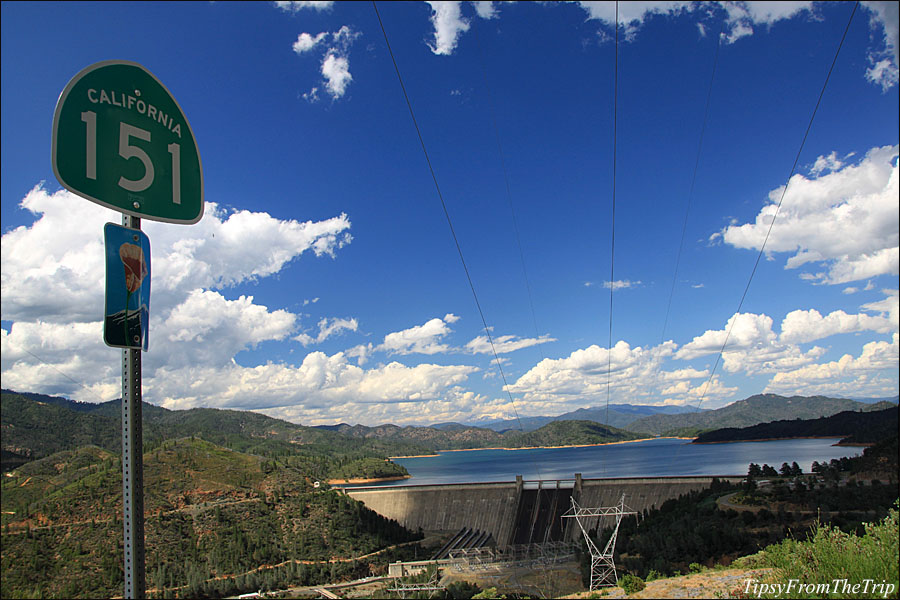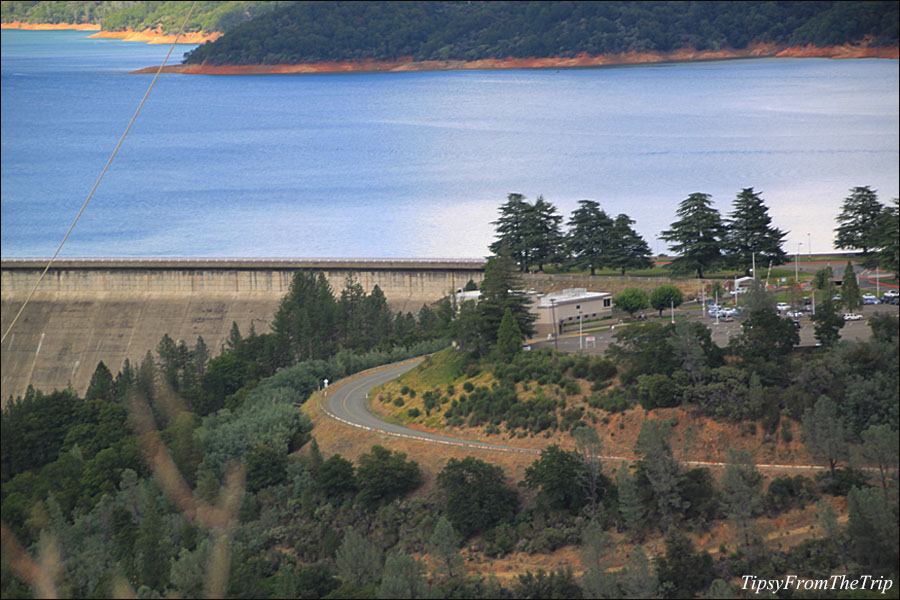 Linking to Our World Tuesday
If you like lakes, you might also want to see:
Quarry lake